Discussion Starter
•
#1
•
Here they are (months later :evil
after having been shipped back to Century for warranty repairs.
I found some good wood upper and lower handguards on auction to replace the black Century plastic, and swapped out the Century grips with original Yugo grips. Also added green canvas slings from Copes recent sale - I think they are authentic Yugo slings - at least they look right.
I wrapped the left arm of the underfolder stock with paracord to improve the cheek weld and it really does make a difference for me - it's much more comfortable, and doesn't interfere with the action of the stock. I didn't tie it off so cleanly at the end of the wrap but it's tight and works great. I just tell myself it has a utilitarian look.
Both rifles have functioned flawlessly so far - only 120 rounds per rifle of Wolf MC FMJ - feeding from used Hungarian (I think) steel magazines. They are as accurate as I will ever need them to be, given my weak eyes. I prefer shooting the underfolder if only because my cheek took a beating from the B1.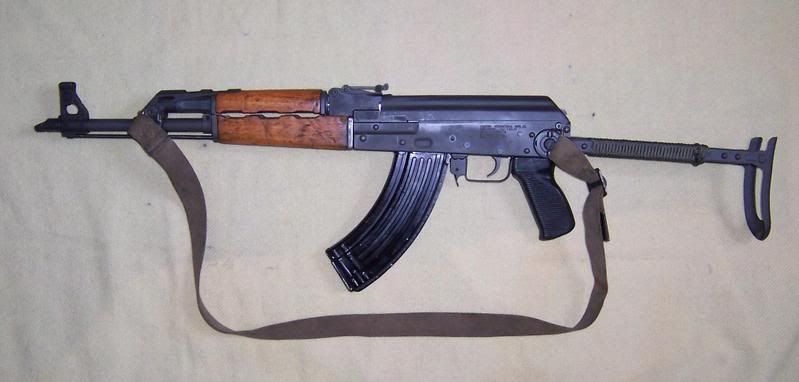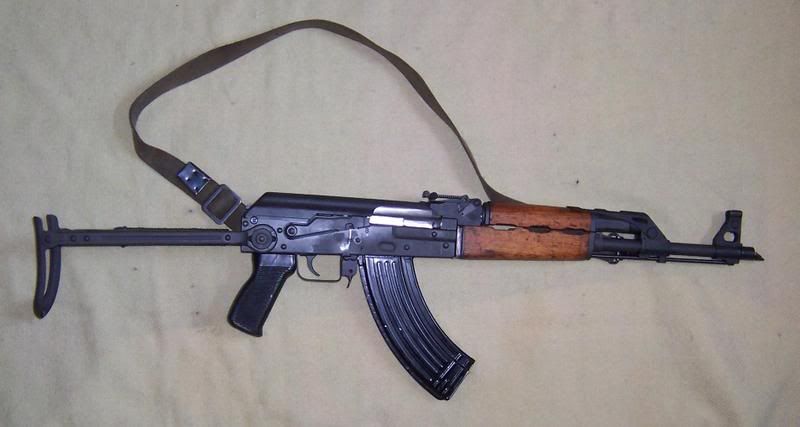 I know this one is a bit off-topic, but it's in the family. I've also refinished the stock on my Yugo SKS with boiled linseed oil after a cleaning and sanding. Like it's cousins above it is a very stout battle rifle. My only complaint is that the trigger group is unbelievably difficult to re-seat properly.