Discussion Starter
·
#1
·
Post recently updated! I'm looking to trade a few items that are "extra" for items I want for my AK-74. I will consider trading on partial trades or even buying if you have the items I'm looking for. Under the same offer, if you have nothing to trade, I am willing to sell my items as well. If I get no offers on anything soon, I'm posting my items on GunBroker.
What I'm looking for:
ACE Folding stock (full setup or parts)
AK-74/Tantal steel magazine
AK-74 10 or 20 rnd magazine (I know there isnt such a thing as a 20, but I've seen a couple guys convert their own)
AK-74 Black Bulgarian ((10)) Type II or III Bayonet
AK-105 (5.45) Barrel Setup (FSB/90 Deg Gas Block, Handguard hardware, RSB, Barrel)
Burris (or similar) Low Mount Red Dot sight
7.62x54R 7N1 Ammo
.45 ACP Ammo
.380 Ammo
Any other offer you would like to make will be entertained. Please be reasonable in your offers. I'll answer any questions to the best of my ability and will provide more pictures if you need them.
What I have:
AK-47 Polymer/Slab Side Magazine Couplers. I bought these thinking they'd fit my AK-74.... silly me.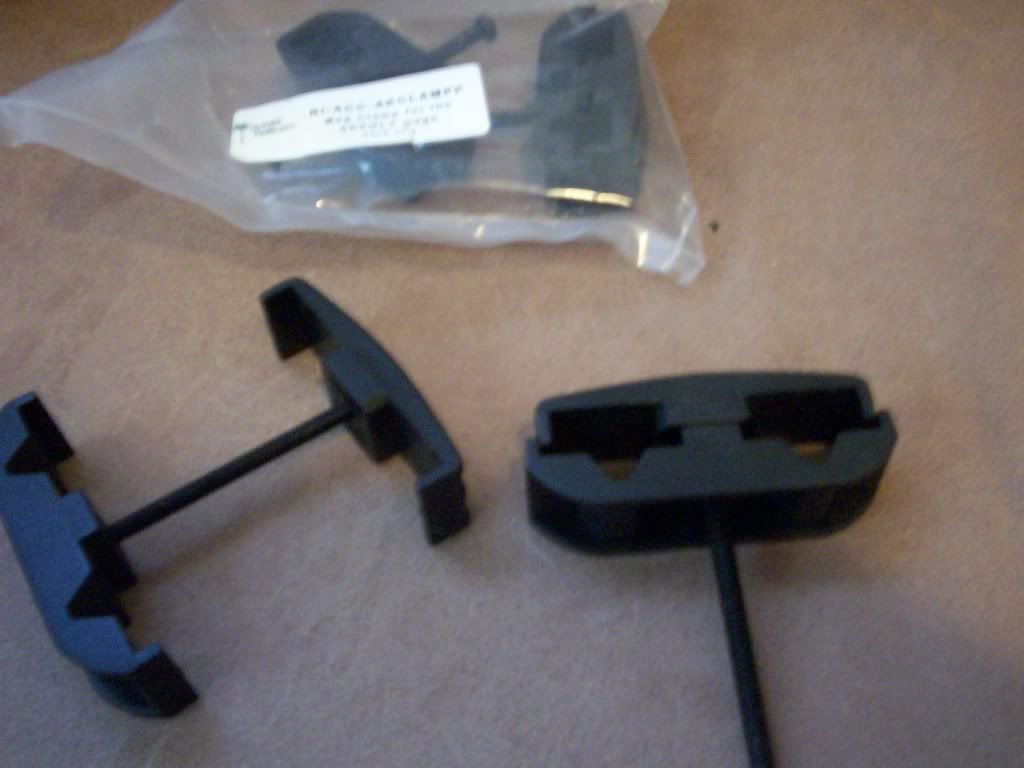 Non-AK Stuff:
Mosin-Nagant 7.62x54R 5-Rnd Brass stripper clips. I have 5 of these that I will never use again since I had the PU scope mounted on my rifle. They are in good shape (may have a little tarnish) and work great. No Ammo included.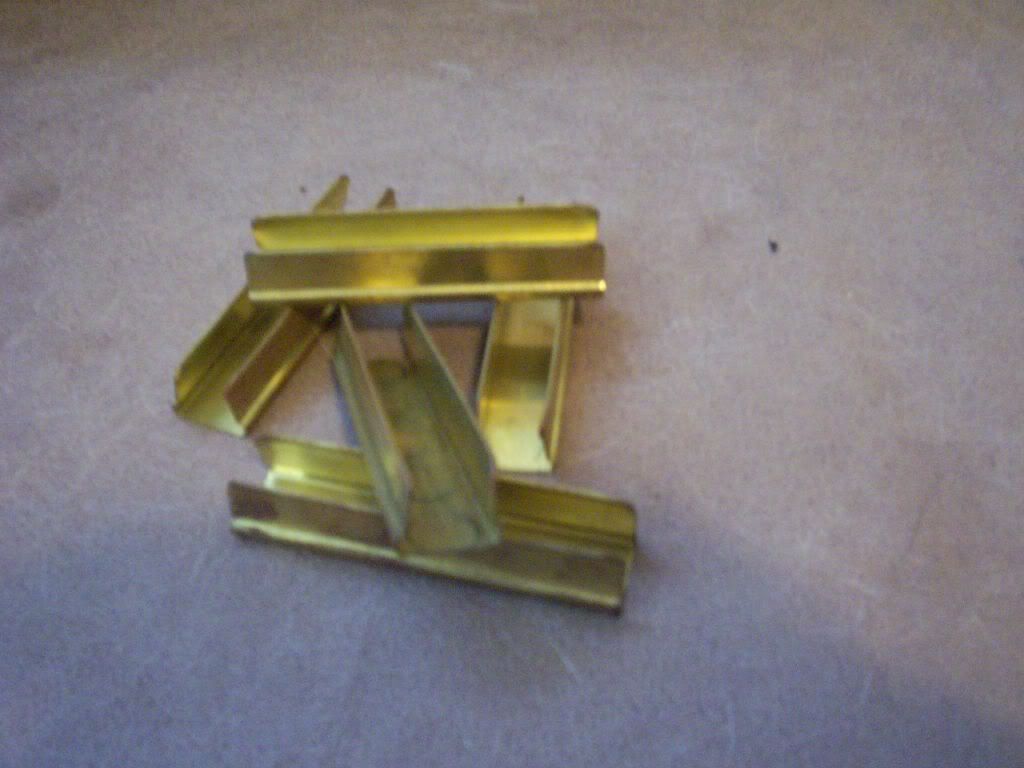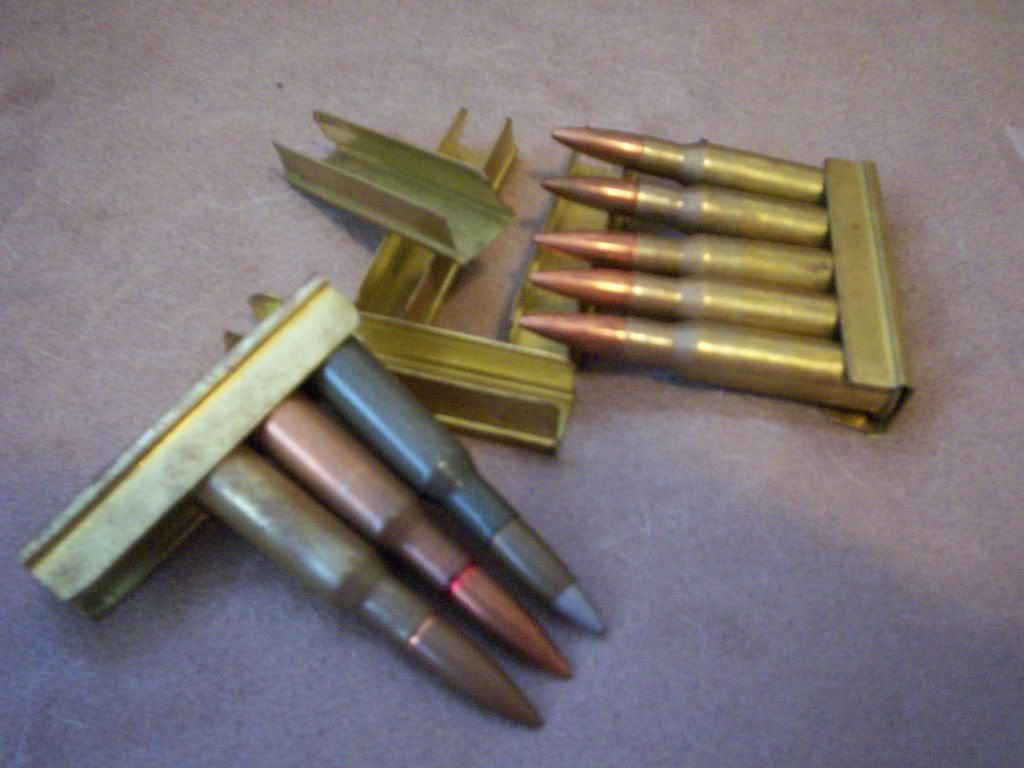 AR-15 30 Rnd Magazines. I have 5 mil-spec mags, 3 with tan/brown paint on them, 2 without. They work great, but not if you dont have an AR!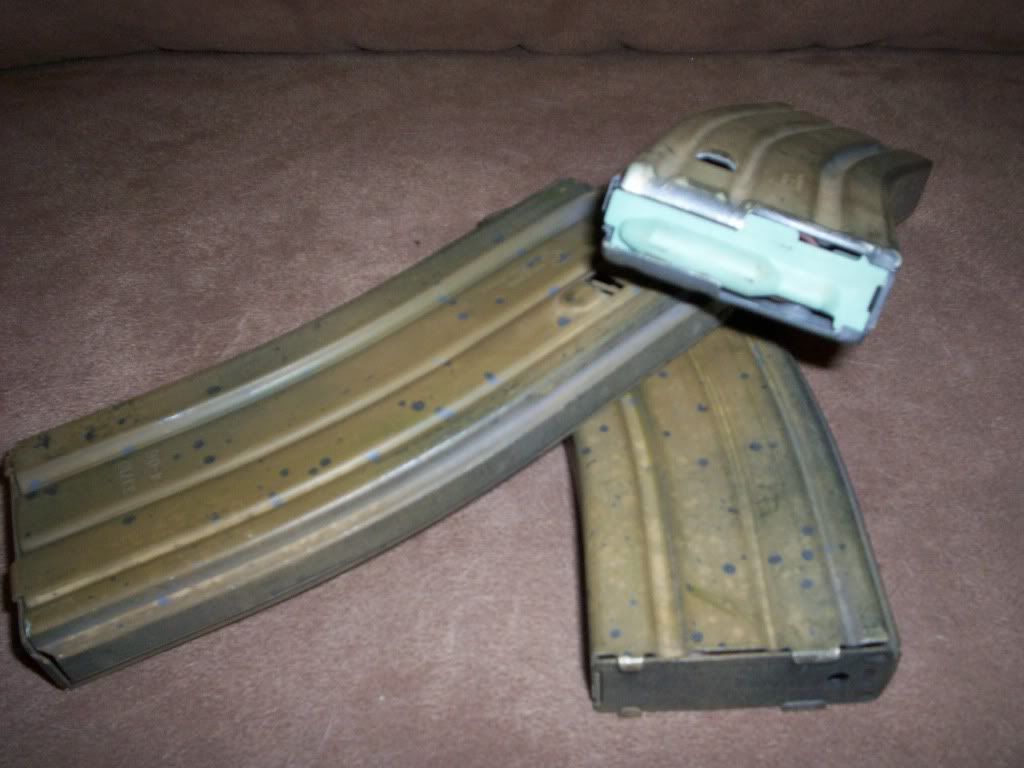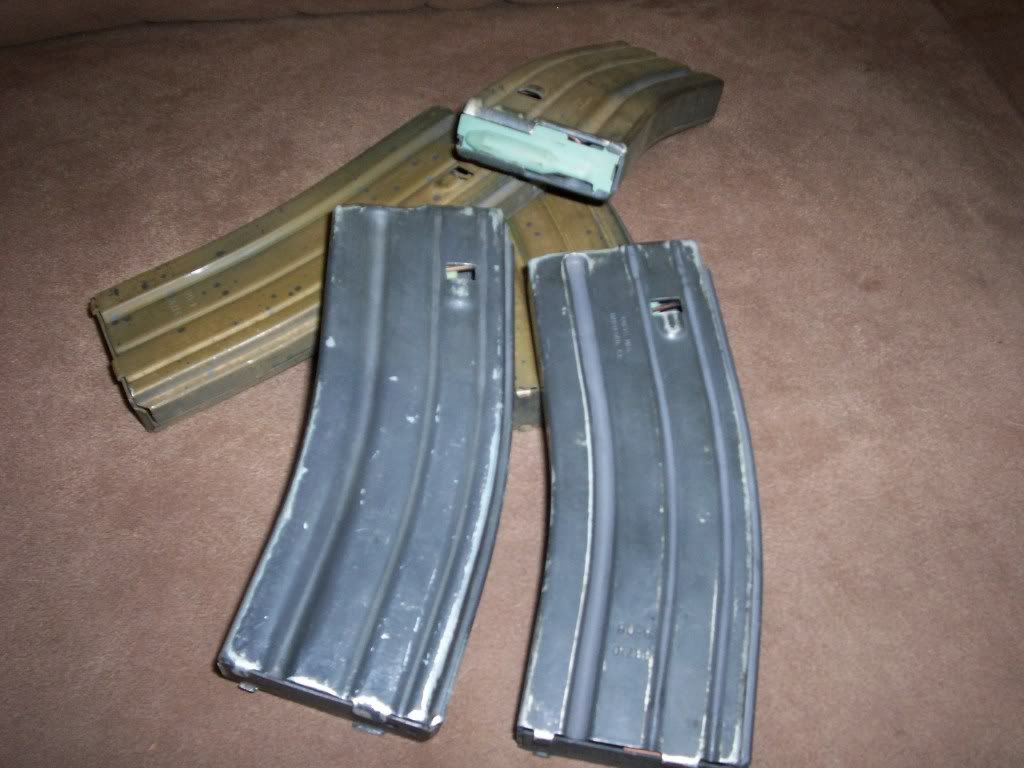 Allen Shooting Support/Sand Bag. Made of suede leather and never filled. I've had this for years and never used it. Your gain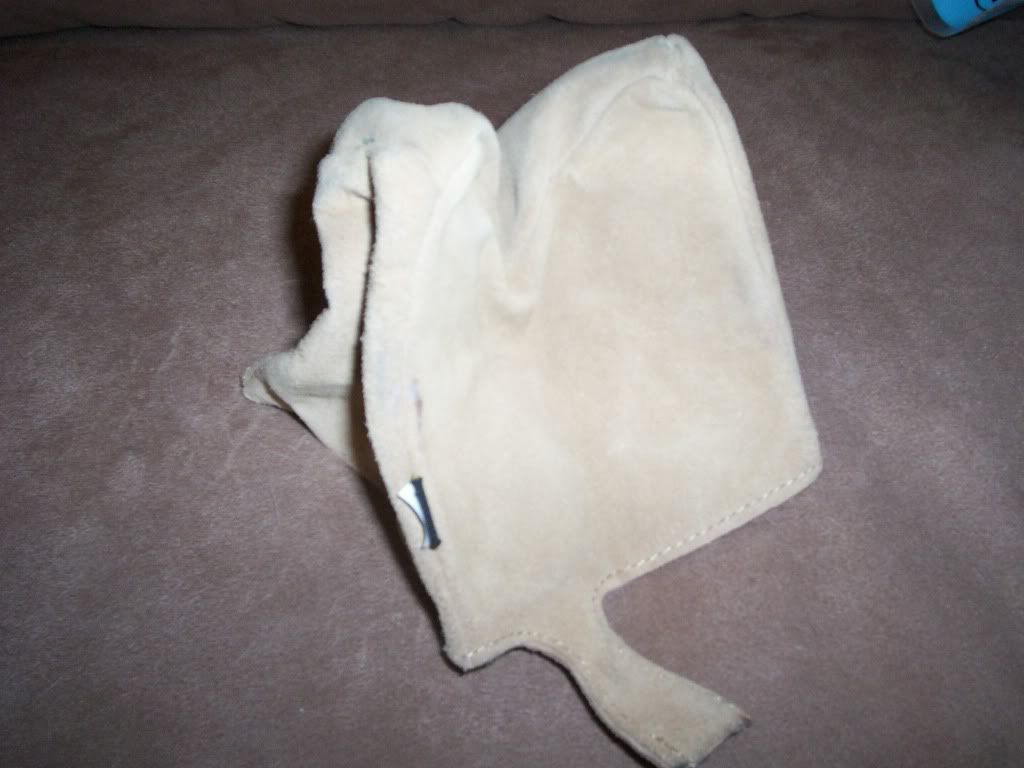 Sig Sauer P238 Holster. Brand new, never used. Bought it before the pistol and the pistol came with the exact same holster! Made by ITAC Defense of Israel, has "Sig Sauer" printed on the outside and a belt clip on the inside.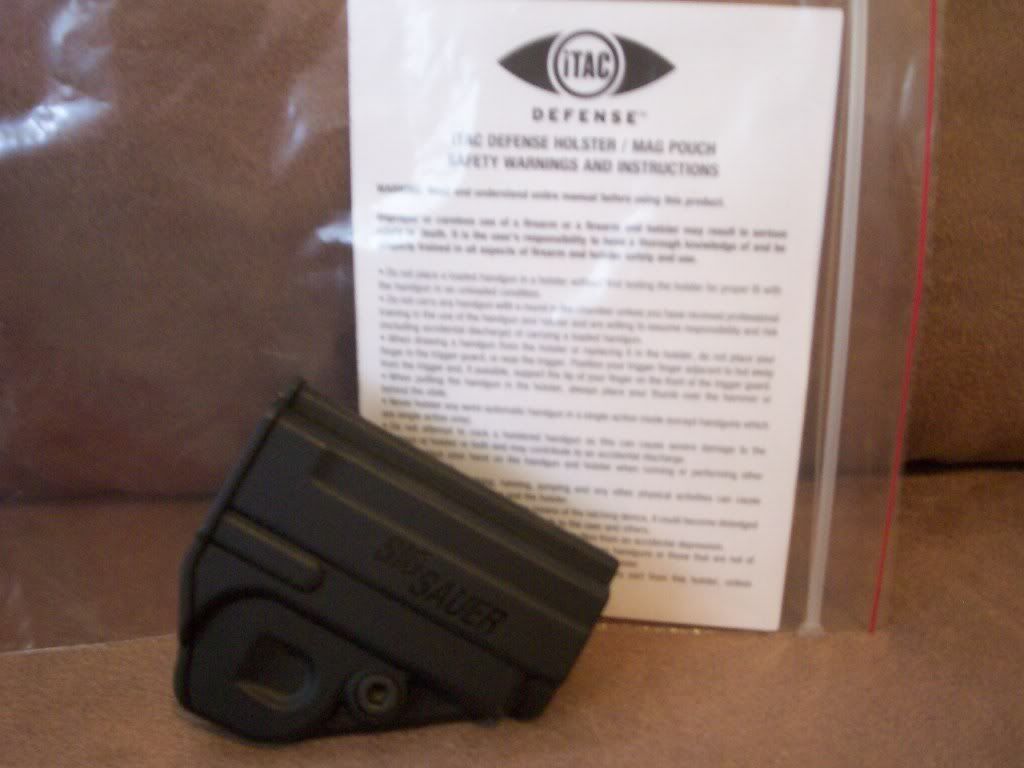 4 Sets of Shooting glasses (2 clear, 1 red/orange, 1 black) and 2 cases. These are good glasses for plinking or just regular use as eye protection. They have a few scratches, but are not cracked or damaged. 3 of them are military issued, the other is made by Smith and Wesson, but they are all rated Z87 for your safety.