SOLD

I bought a couple of these from Arms of America a few months ago and a friend who wanted to have one built flaked on me.


They are still selling on AOA for 499.99, and from what I have read some of these kits are unissued and some are matching but show signs of use. This gun was unfired when it was cut up, every part is in perfect condition and all numbers match. Everything is demilled except the rear trunnion which still has rivet stems in it. I am selling it for $490 shipped. Postal money order or discreet PayPal accepted. Item ships from Dallas, TX.


This is the same kit that AOA is selling, but here you know you are getting an unfired kit and not paying shipping. Just realized they threw in a 30rd mag, so I'm selling for $10 less than them.

Willing to trade for Tula AKM furniture, 45rd russian 5.45 mags, or comblock akm or ak74 barrels. Make me an offer...


http://s1341.photobucket.com/user/boatman7/media/20150615_142237_zpscqqj83td.jpg.html]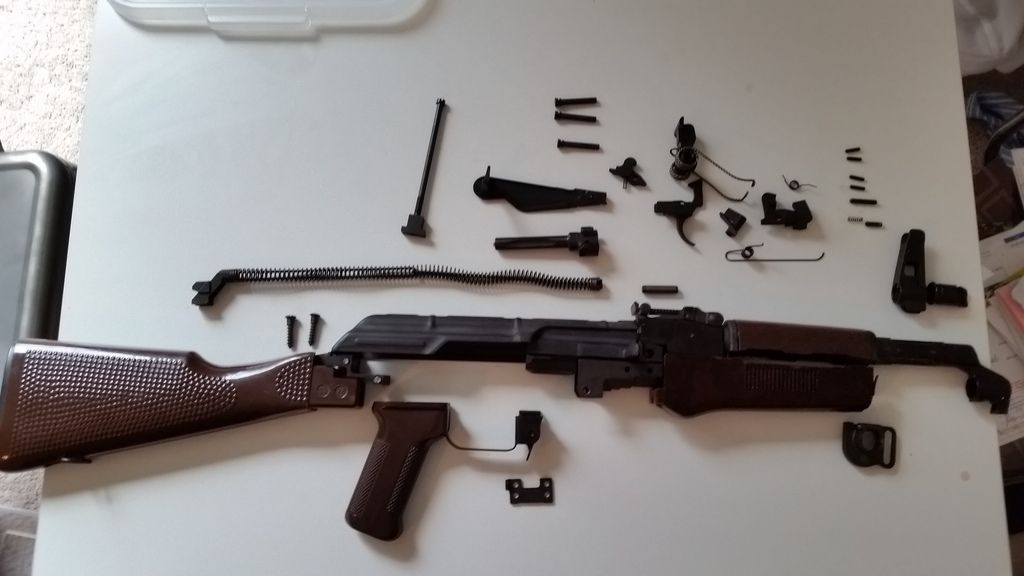 [/URL]