SPF: Partial early Russian milled Type-2 kit
Decided to let go of this partial Type-2 project. It consists of:
1951 T2 rear stub, serial "HB 6126"
T1/early-T2 bolt carrier with drain-hole and fluted piston, serial "AH 6678"
Bolt, scrubbed and remarked with new serial "3356"
Fatboy hardwood stock
Checkered hardwood grip
Hardwood upper hand-guard, NOS
The bolt and upper were purchased from BR762 early this year, the rest have been obtained in trades with various other members of this forum.
The rear stub is missing the pin for the stock sleeve...it should be fairly easy to make a replacement.
** SPF ** $500 shipped.
Ships from the LA area. Discreet online payment method accepted.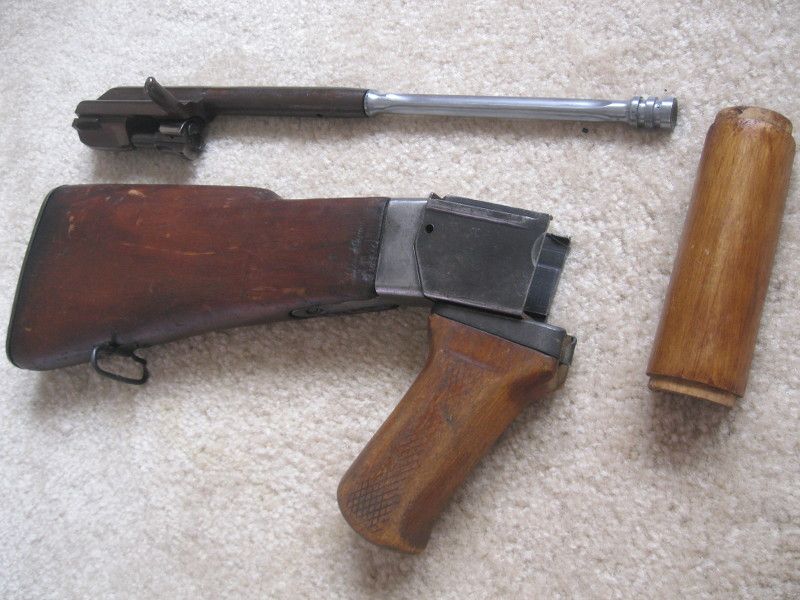 Cross-posted.