Only Handguard / gas tube set is left!
PRICE DROP AGAIN and added prices for parting separate pieces.
I have some parts for the new Russian AK74M Modernization (AK74-M3 / "New" AK12) that I am considering letting go. All parts seem to have been mounted at one point, but never used, so still in Like New / Very Good Condition with some paint chips where they would mount, or some small defects in plastic (pictured).
FUN FACT: The upgraded AK74M is not called the AK-74M3 in Russia, they first called it the KM-AK (комплекс модернизации автомата Калашникова) [basically meaning Upgrade Kit for Kalashnikov], which then became KMC (комплект модернизации стрелковый) [Upgraded Kalashnikov]. It's nickname at the Izhmash factory is "Ratnik".
Parts are in Stroud, PA, USA. Asking $1,020 for the partial upgrade set, shipped and fully insured. USPS MO, Cash, or discreet Paypal (gift or +3%). Not really looking for any trades, but can't hurt to offer (Russian kits, optics, parts, and rifles preferably).
If you'd like to buy individual parts, the prices are:
Stock - $650 shipped
SOLD high powered
Pistol grip - $100 shipped
SOLD sashko
Vertical grips - $70 shipped each
Both SOLD sashko
Handguard with Gas Tube set - $350 shipped
CROSSPOSTED
These are the same type of parts seen in this Vicker's video:
Some reference screen shots from video:
This is my partial set that is for sale
: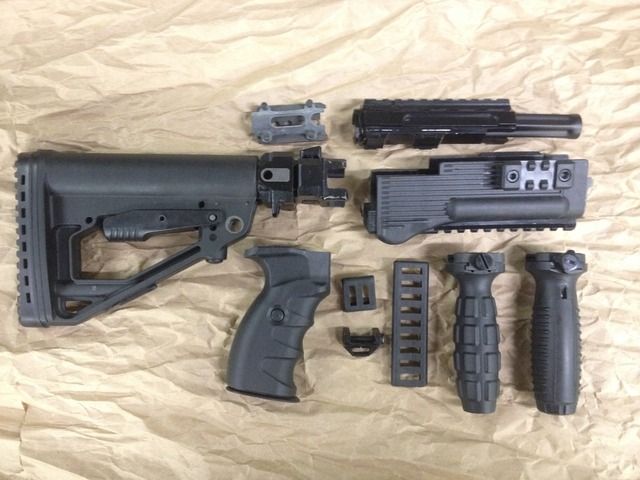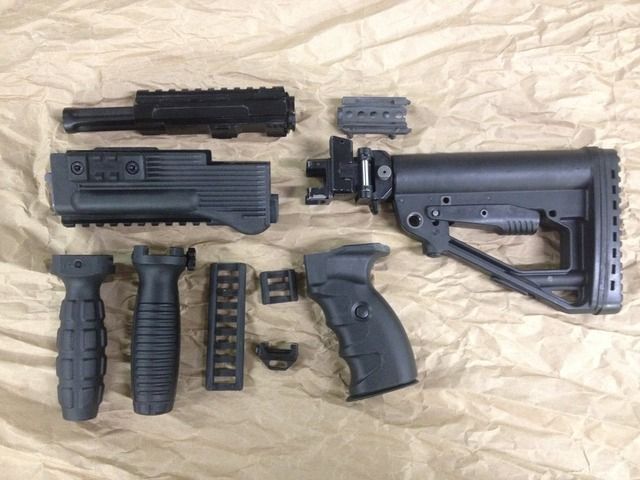 Detail shots of the set for sale
Pistol Grip. Has what looking like some sanding marks on the top far edge of the grip, right above where the web of your hand would go (see album for pics). Has an insert that snaps into place, I'd assume for a cleaning kit/batteries. Also has a watertight compartment with twist cap, possibly for oil.
Vertical Grips. 2 types, one with a watertight storage compartment and removable rubber inserts to run flashlight/laser wires down.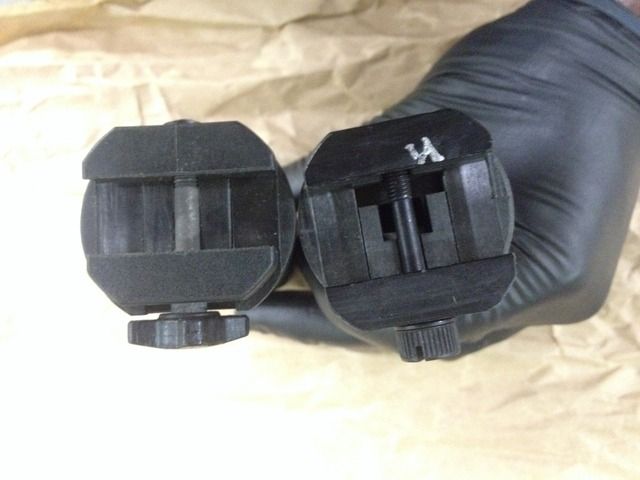 Close-up of how the rubber is removable: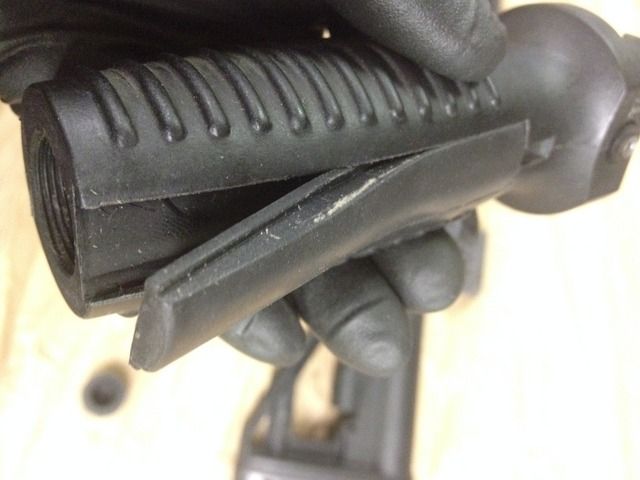 Handguard Set. Handguard has a screw-on sling point and two Picitanny rubber covers, does not have a heat shield. Gas tube rail is secured on with a spring. I don't know if you can use any other handguards with the gas tube rail except for this one.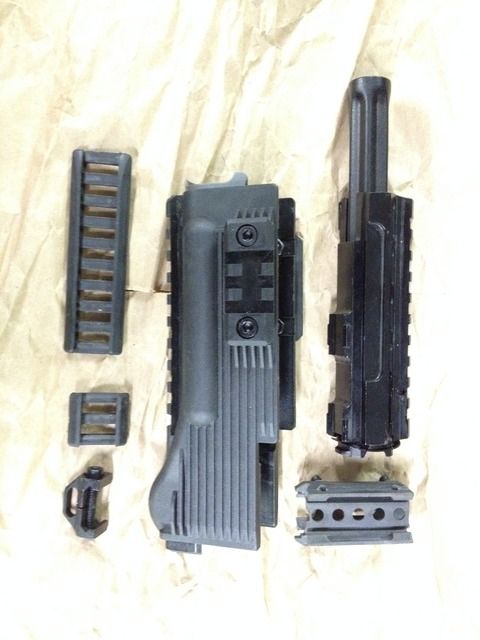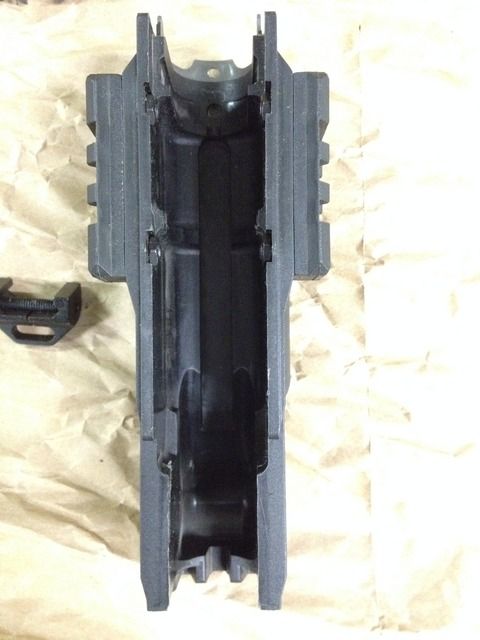 With optional parts mounted:
Gas tube has some wear on lower rail portion that locks in to HG: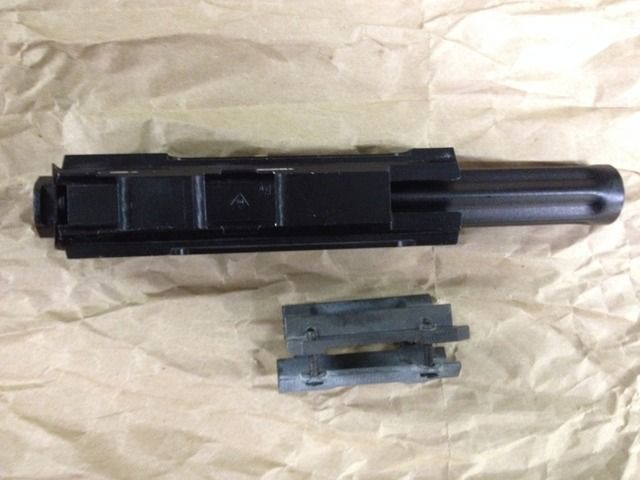 Stock. This mounts to a standard fixed trunnion. Folds at the hinge and locks closed solidly. Has 5 positions that stock can extend to.
Fully collapsed:
Fully Extended: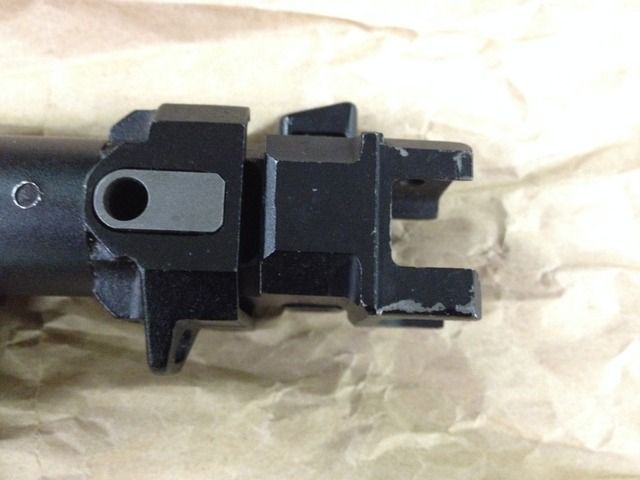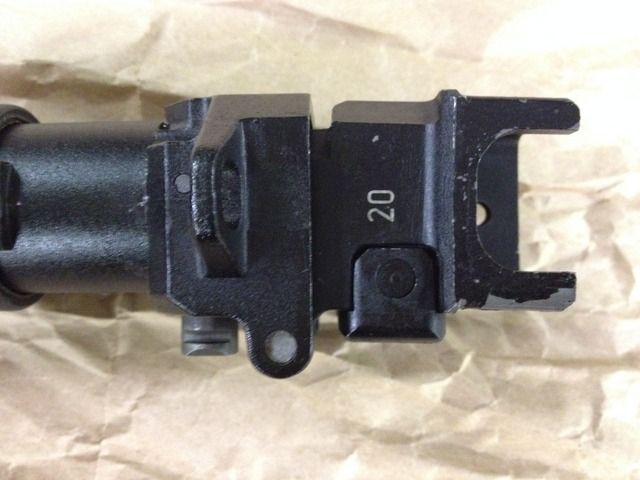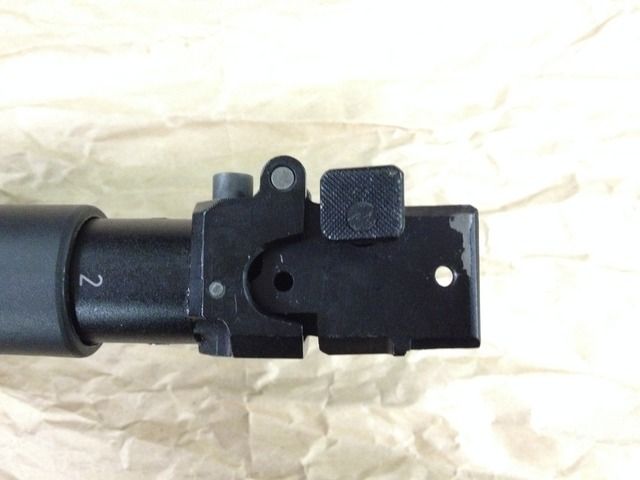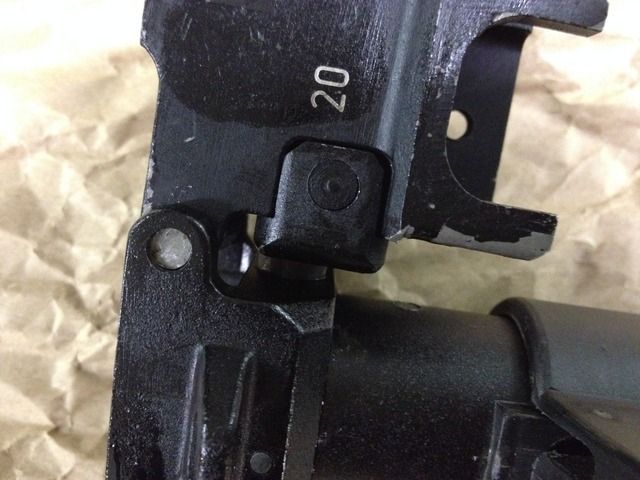 More Pictures here (of the set for sale and reference pictures):
http://s202.photobucket.com/user/abaddon__13/library/74m modernization?sort=3&page=1
Tags: ak74m3, ak-74, ak-74m, ratnik, russian, ak-12, ak12, experimental