WTS: Izzy Recoil, Soviet AKM Parts Kit, Romy Barrel, Tula Trunnion and Misc AKM Parts
Want to sell off some parts. Shipping is S/M/L USPS Flat Rate Box. $50 insurance included with Flat Rate Shipping, additional value extra if desired. Small parts may go First Class to save on shipping. Location Valencia, CA. Payment by PayPal gift or +3%. First "I'll take it" in thread followed by PM gets item. Cross posted. Any questions or additional pictures welcome.Thanks!
1-Front trunnion less Soviet AKM Parts Kit-$400---SOLD, SHIPPED---
Mostly Izzy, some Tula parts. Matching #226746 late style Izzy carrier, bolt, top cover and gas tube. Recoil is 966, selector scratch marked 320 on inside under paint.
Stock is a late side swivel but I am not sure if Izzy or Tula. Gas block is the HTF late cast Tula style. Top cover is late flared and selector is cast style for flared cover. UHG looks original to Izzy numbered gas tube, LHG looks late Tula w/spring.
In VG condition, everything in pic included, has all pins except barrel pin.
No front trunnion!
They are available at DesertFoxOutfitters
By the serial numbers and the late style of cut on the bolt carrier, this would work well with a 1975 through 1977 trunnion. . Allen is very helpful and will send pics and answer any questions on any trunnion.
Known Izzy parts
: Matching carrier, bolt, top cover, gas tube. Cast FSB, UHG, 6/2 grip, oil bottle.
Known Tula parts
: LHG, cast forked rear trunnion, cast gas block.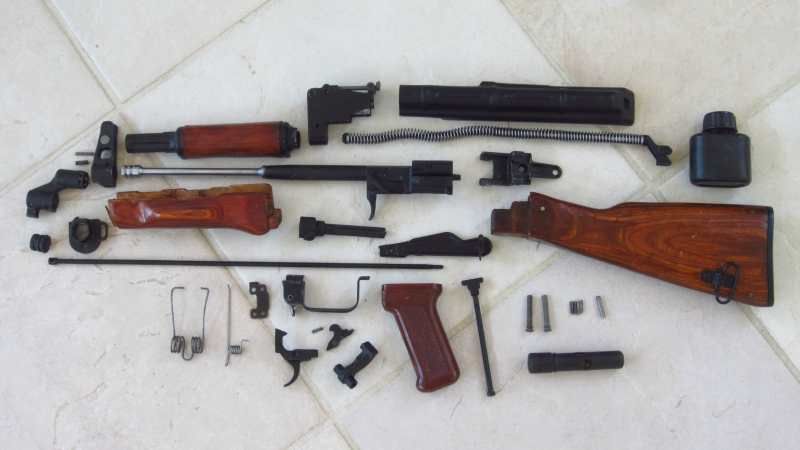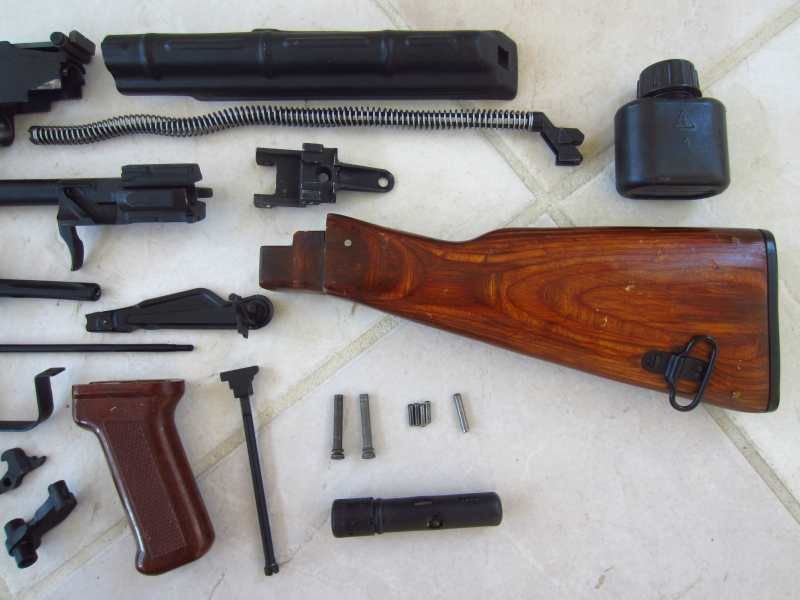 2-1972 Tula AKM trunnion $225---SOLD, SHIPPED---
Up for sale is a 1972 Tula trunnion. It is in great condition with crisp, clean numbers and lots of proofs.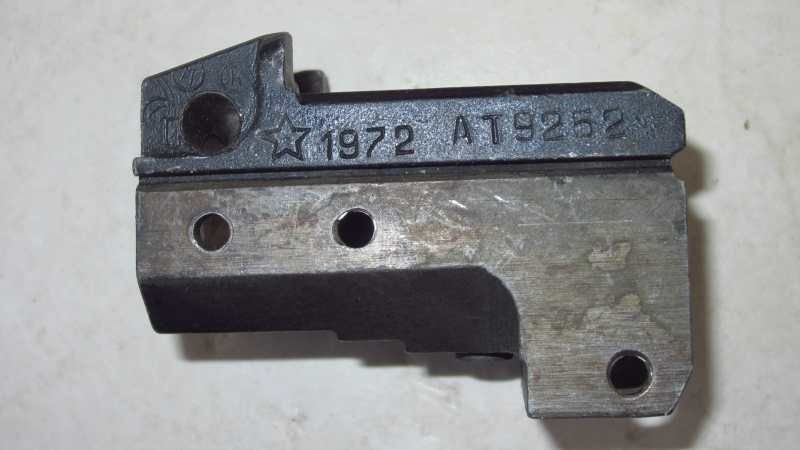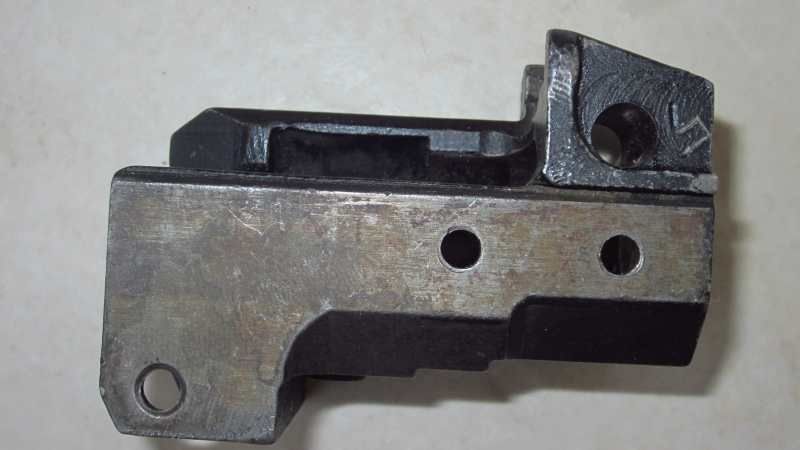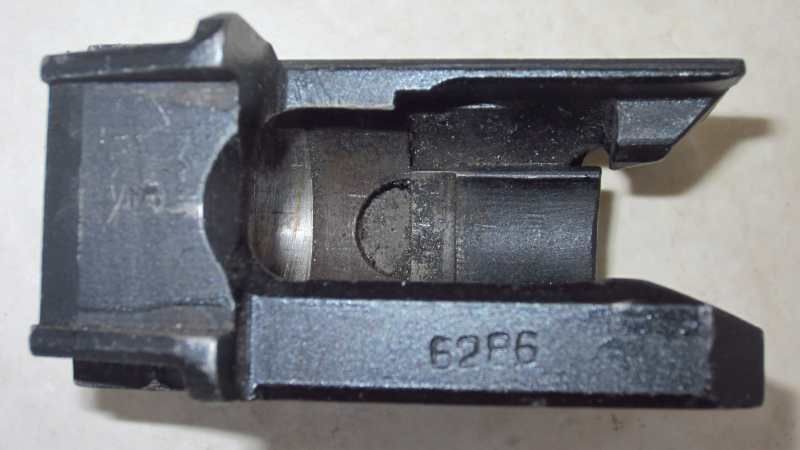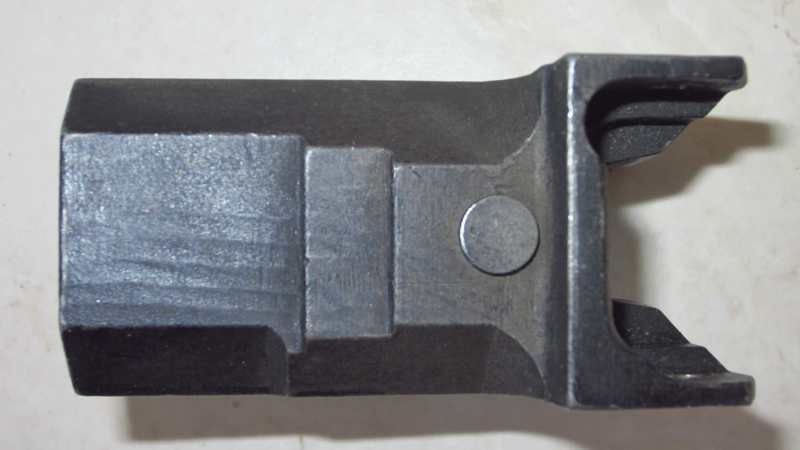 3-Romy Virgin Barrel $250 >>>>Price drop now $225<<<<---SOLD,SHIPPED ---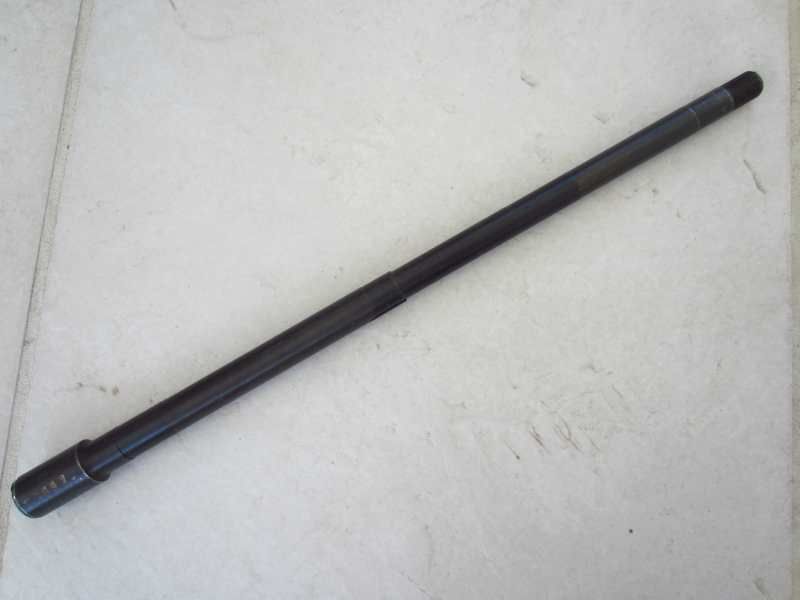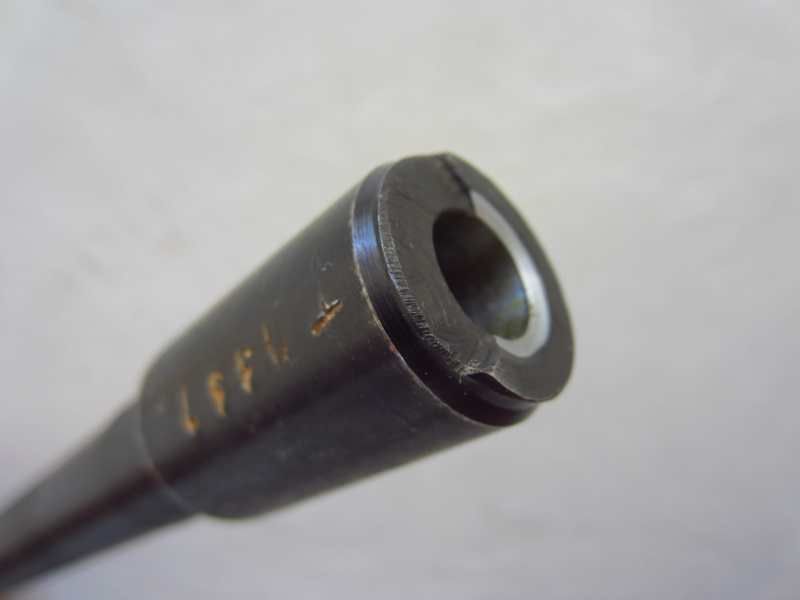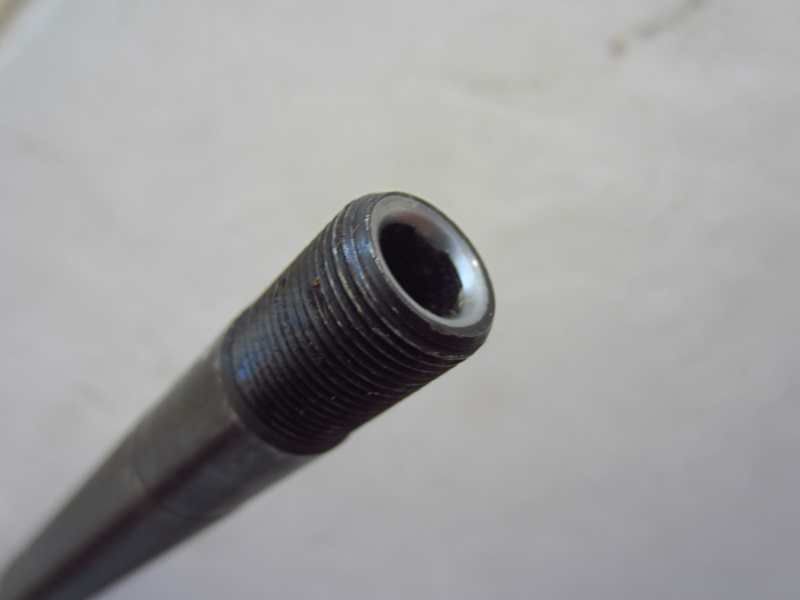 Threads are burred, will need clean up.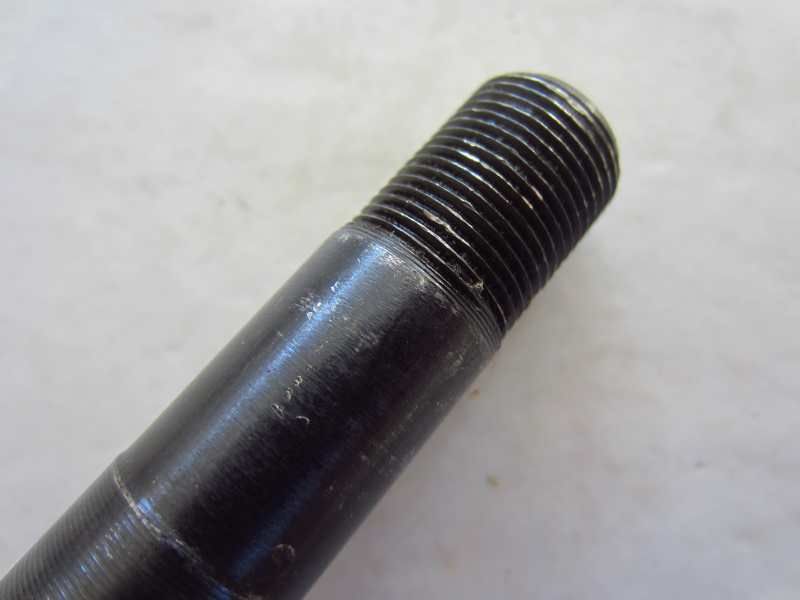 4-Misc Parts
Tapco grip, like new, no packaging $7---
SOLD, SHIPPED---
Tapco grip, new in unopened packaging $10---
SOLD, SHIPPED---
Selector, BHO modified $9
Trigger Guard, K-Var AK-017 new in wrapper, $10---
SOLD, SHIPPED---
Romanian 1986 AKM furniture set, cut off dong, refinished $35 $30>>>> Price Drop now $25<<<<
---SOLD,SHIPPED---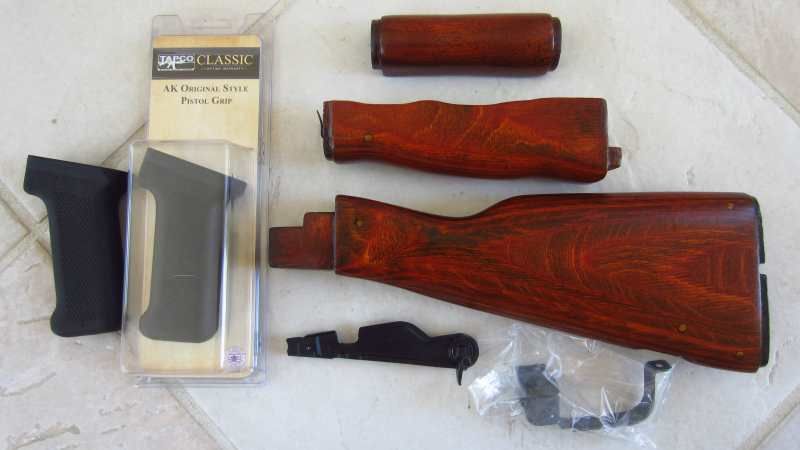 Flaw in grain right side of stock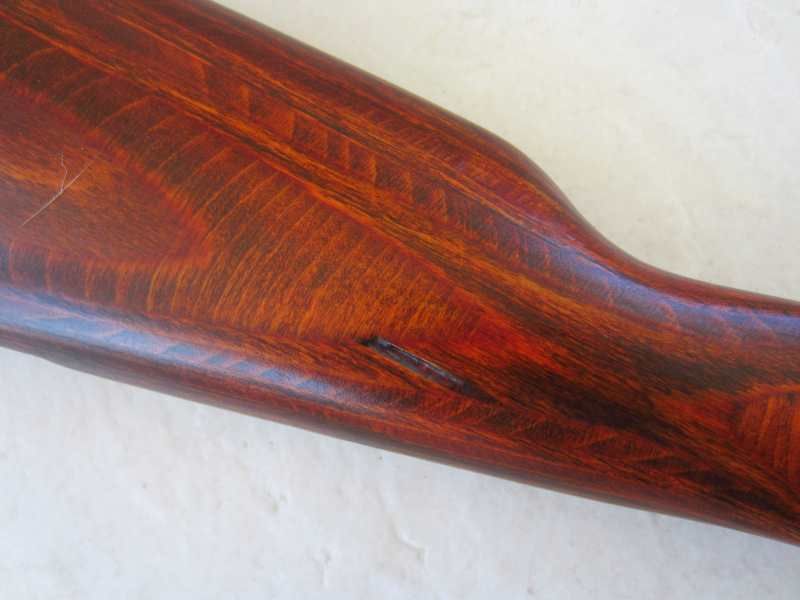 5-Izzy AKM Recoil Spring Assembly $40
Nice, clean example