Discussion Starter
·
#1
·
Ok ladies what we have here is a romanian rifle built from an excellent new unfired romy g partskit on a nodak spud reciever and rivited with ak-builder rivits..This rifle I applyed a russian finish that took me months to get just right and is spot on in color and texture..The stockset is a very accurat clone of its soviet counterparts.
THE BAKELIGHT MAG DOES NOT COME WITH THE RIFLE!!
922r parts
reciever
fire controle group
Black us made pistol grip that will come with the rifle.
You will need 1 more item to complete the 6th nesessary part,piston follower, floorplate,or us slant brake.
You will recieve 1 romy mag with rifle.
Only sold where legal
Price is 600.00 shipped to ffl..No exceptions!!
The first I'll take it rules the day!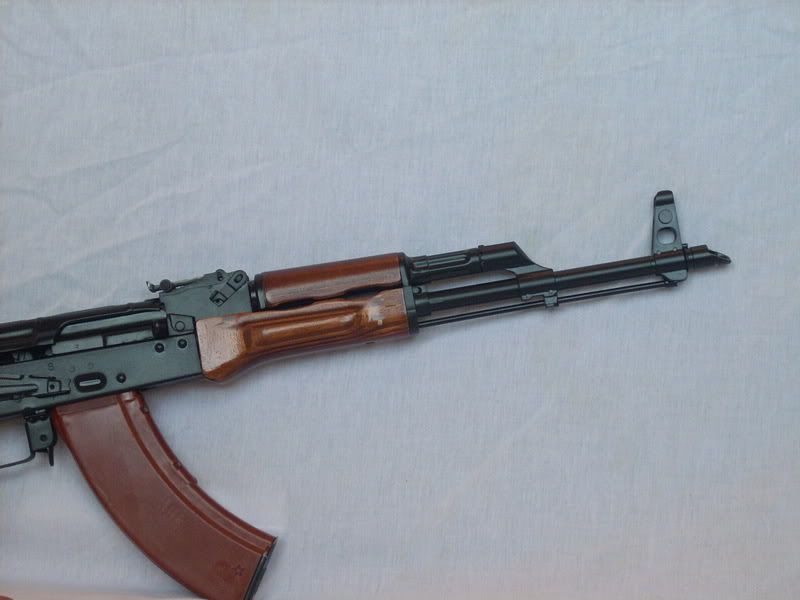 http://i13.photobucket.com/albums/a272/edtrevino99/DSCN4071.jpg
http://i13.photobucket.com/albums/a272/edtrevino99/DSCN4073.jpg
http://i13.photobucket.com/albums/a272/edtrevino99/DSCN4074.jpg
http://i13.photobucket.com/albums/a272/edtrevino99/DSCN4075.jpg
http://i13.photobucket.com/albums/a272/edtrevino99/DSCN4076.jpg
http://i13.photobucket.com/albums/a272/edtrevino99/DSCN4078.jpg
http://i13.photobucket.com/albums/a272/edtrevino99/DSCN4082.jpg