​I will accept a USPS money order or PayPal gift or PayPal with 4% fee. The first person to post an "I'll take it" followed by a PM gets the rifle. I will only ship this to states where it is legal. Shipped price is lower 48. Sold as is. Please ask any and all questions ahead of time. *Cross Posted*. I'm located in Cincinnati, OH

-------------
First up is a 1991 Polish AKM. This was built by Allied Armament and is a "Factory Second". The reason for this was it was the test gun for stamping the X's on the receivers as you can see in the pictures. Also, the rear of the Nodak receiver is tight so putting the bolt carrier in the receiver and removing it requires a more effort, but doable. The bolt carrier doesn't hang up when it is manually cycled (it does on the trigger group a little bit as expected). It has the original barrel which is in excellent shape and matching numbers on the the parts except the selector. US made furniture, Tapco I believe. Does not have a muzzle nut or slant brake. Since it has a Tapco G2 trigger installed in an NDS-3 receiver there is trigger over travel to the rear when the trigger is pulled. Nodak made the notch to long for G2 triggers. You could install a double hook trigger and cut the second slot to remedy this.
Price is $475 Shipped. Insurance is extra and an additional $6.40 if you want it. *****SPF******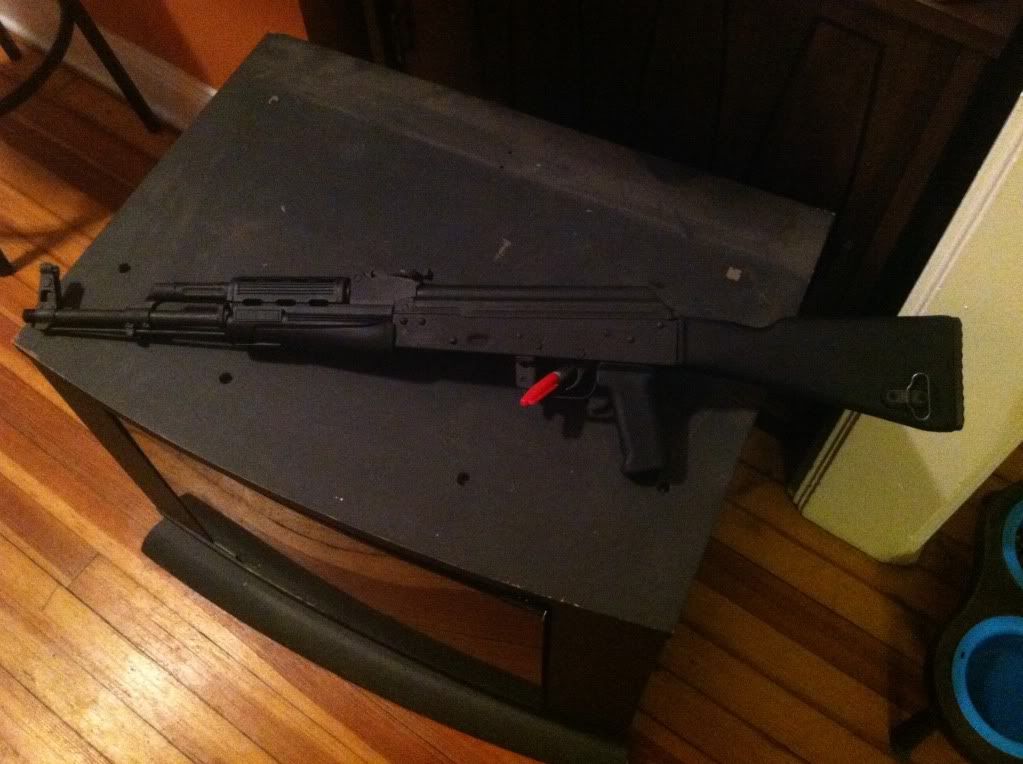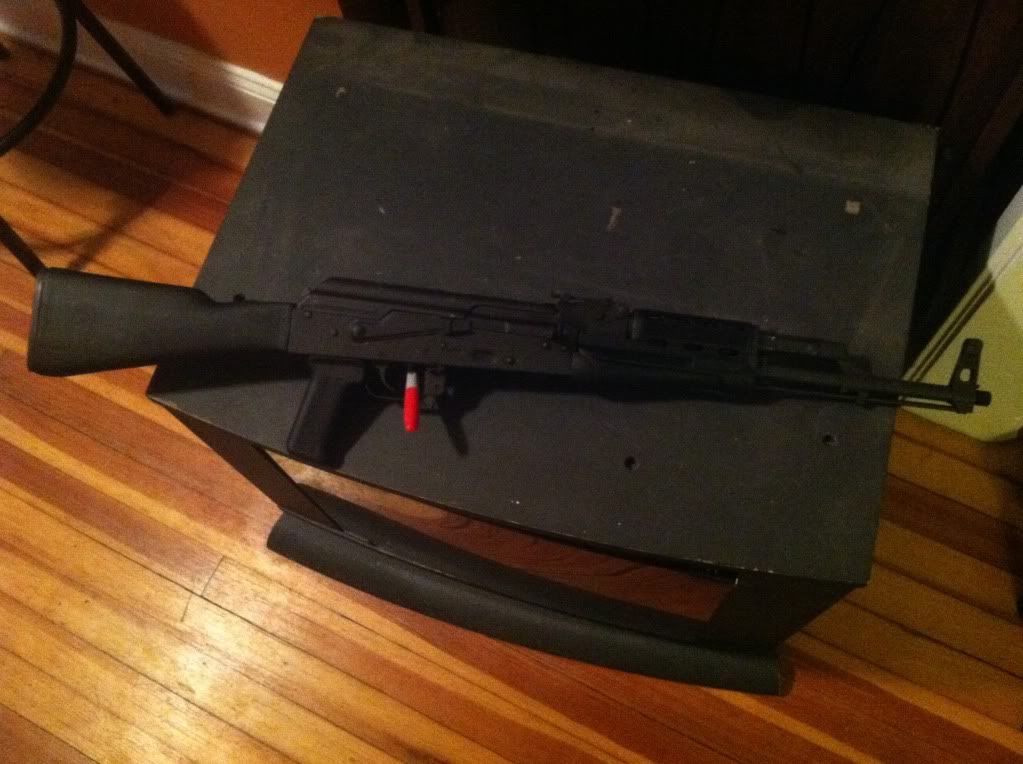 ------------------------------------------
Next up is a Polish Underfolder built by Allied Armament on a Nodal Receiver. This was a "Factory Second" for being a test gun for Stamping the X's on the receiver. The gas tube lever tab broke off, but it still moves up and down. I went to fire this and the bolt carrier hangs up while clambering a round and is difficult to eject round manually. Perhaps the chamber needs polishing or the headspace should be checked. DO NOT FIRE THIS WITHOUT CONFIRMING HEADSPACE. It cycles fine with no rounds chambered. Also, the date on the trunnion got nicked during demil. The folder doesn't doesn't lock up smoothly. Just requires it to be pushed up more for the closed position to engage the lock. It has the original Polish chromelined barrel in excellent condition and matching numbers on everything except selector and gas tube. Wood handguards. Bakelite pistol grip not included, only a black US one.
Price is $475 shipped. Insurance is an additional $6.40 if you want it. **********SPF**********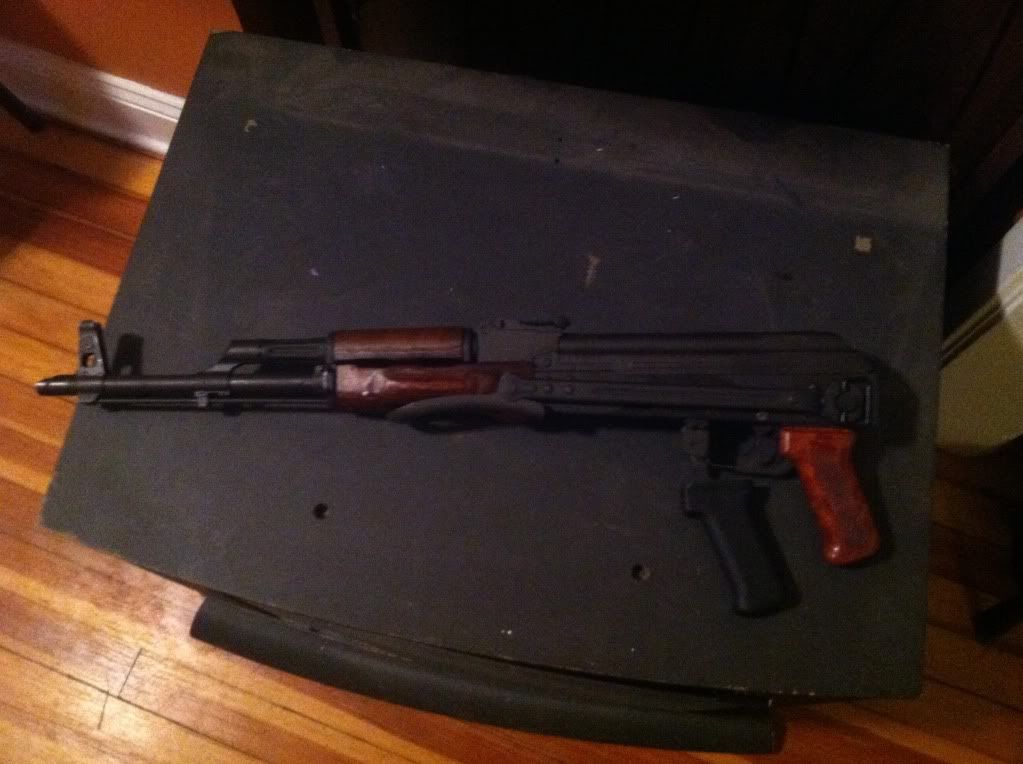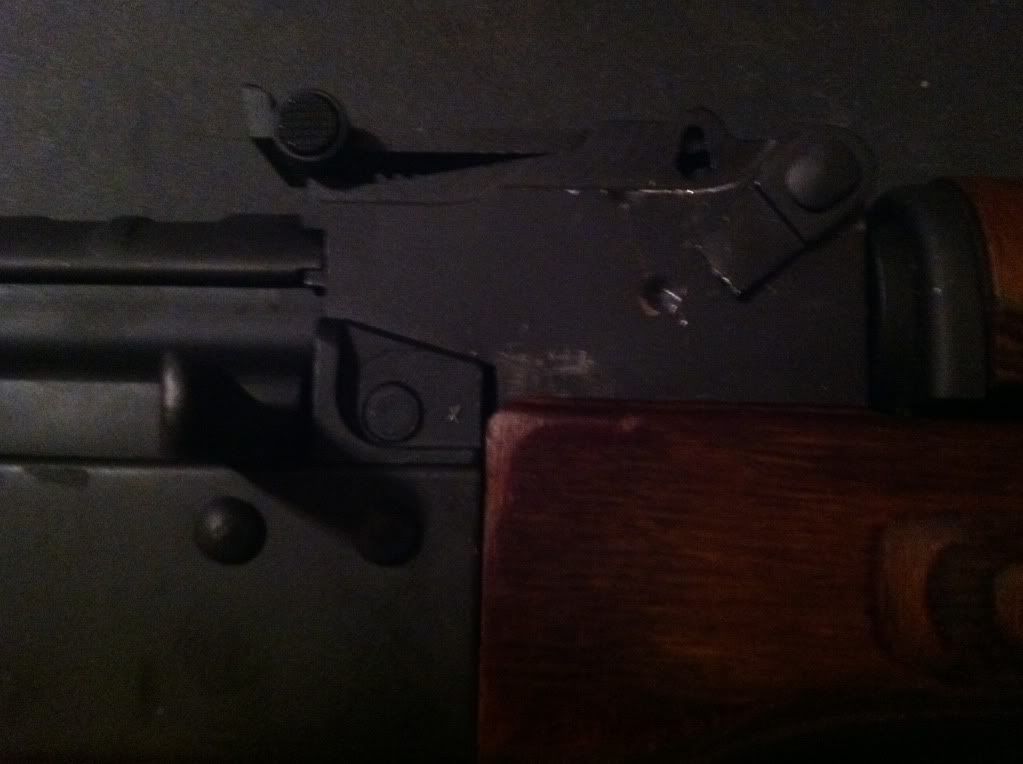 ------------------------------
Last up is a Waffen Werks AK54R in plum furniture. It has the original chromelined barrel that was cut down. The numbers were scrubbed by Waffen Werks. Plum US made furniture, removable muzzle brake, and bayonet lug. This has been a very good shooter and I hate to let it go. The only problem with it is the lower handguard retainer is a little loose, but lower handguard is secure. Comes with one Rmanian PSL magazine that fits the gun. I have a video of it firing if you would like to see it please PM me.
Price is $900 Shipped. Insurance is an additional $10 if you want it. ******SOLD*******