WTS Damaged NOS Russian Molot 7.62x39 drum mag $120
ONLY THE DAMAGED DRUM REMAINS FOR SALE
Selling some New Old Stock Russian Molot drum mags. All are new and factory original, but some have some defects - all have a tiny bit of wear of the take-down knobs - Any other defects will be noted and pictured. Cross-posted
Payment via discreet Paypal (gift or +3%) or USPS MO.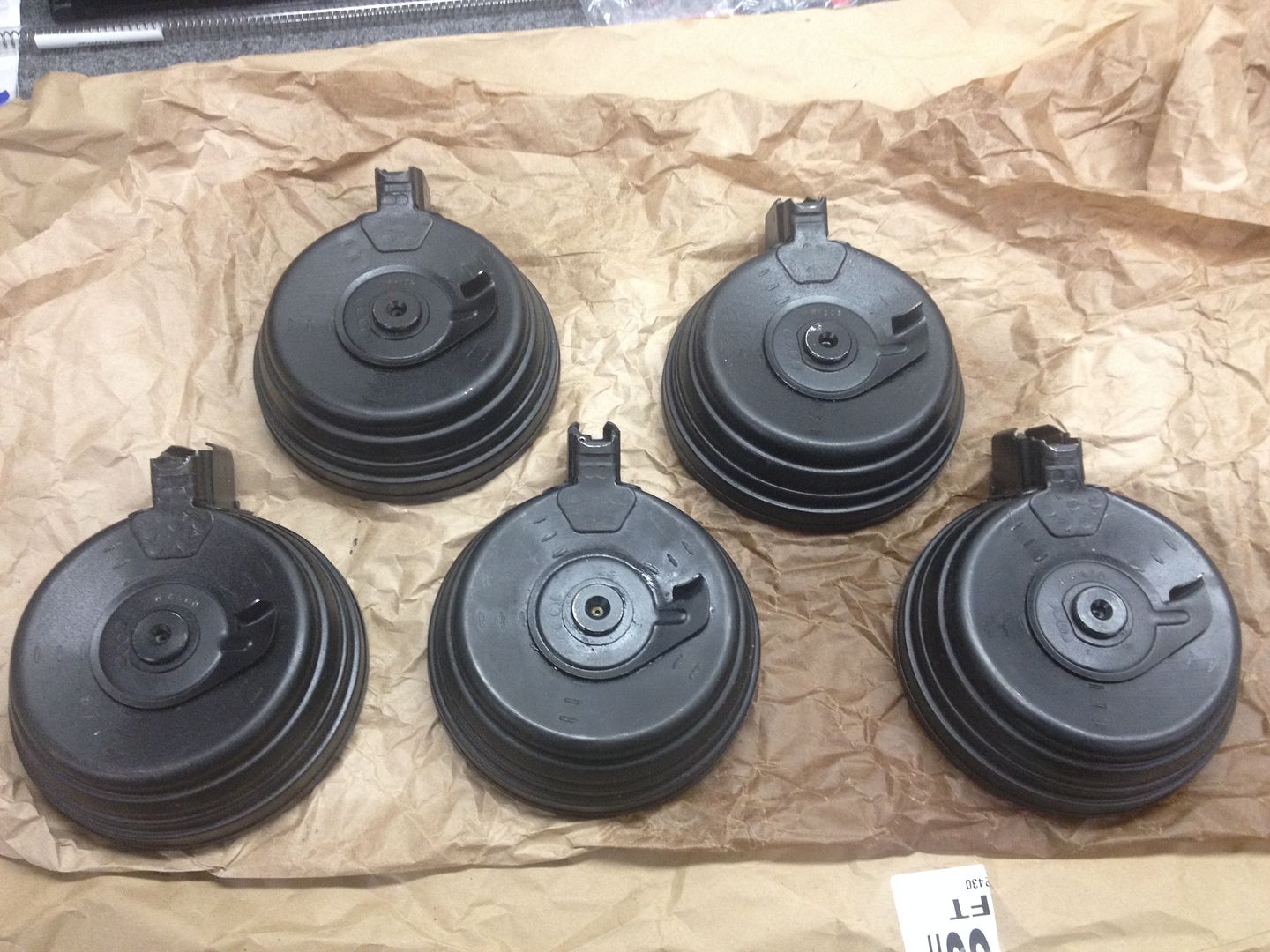 #1 - H4686 -
$190 shipped
SOLD
Has some surface rust around and inside the "feed tower" seams (pictured), otherwise excellent condition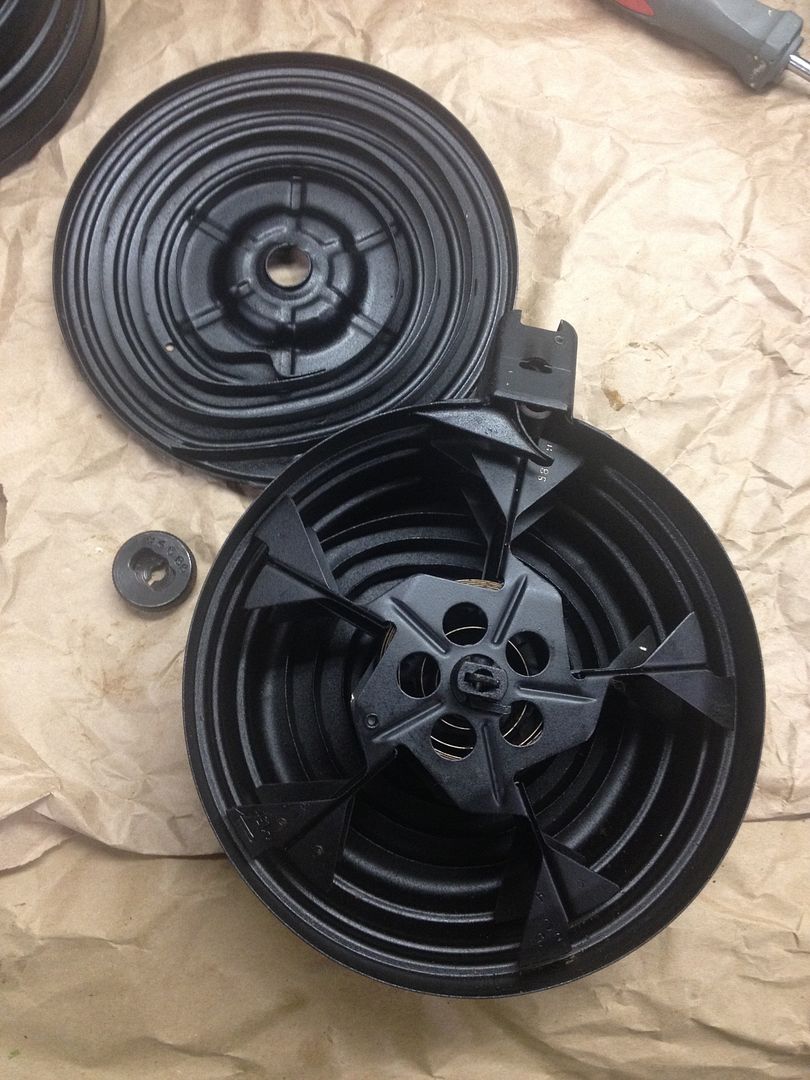 #2 Non external stamped Russian drum (East German?)
$175 shipped
SOLD
Came from Russia with the other drums, but no external stamps. Has some internal stamps "A"635 (pictured). Has a very very tiny bit of surface rust on "feed tower" seams. Insides still coated in cosmoline.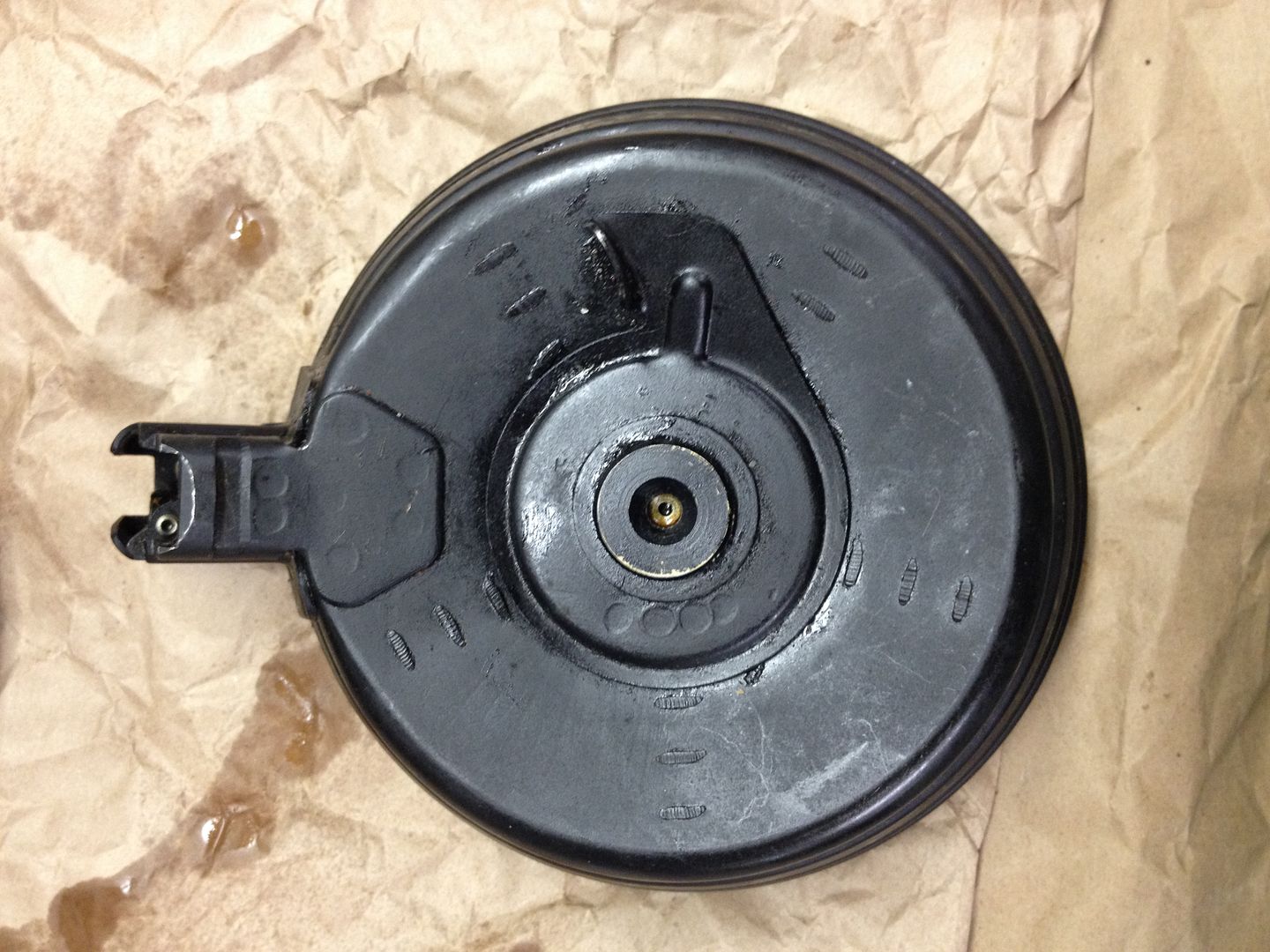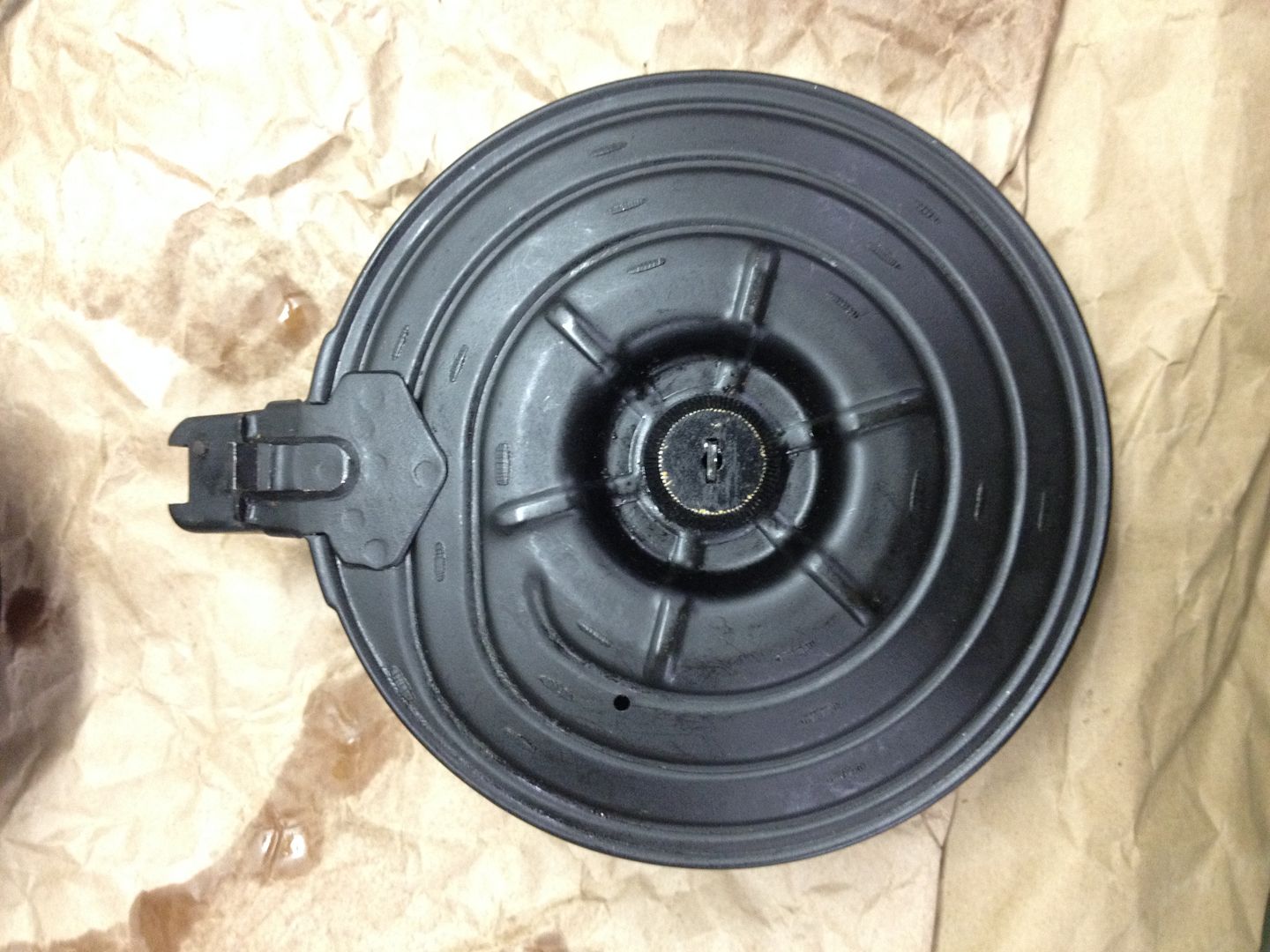 #3 - H5838
$145
NOW $120 shipped
Has some heavier rust than the other ones around the seams and inside the drum lid (pictured). Feed mechanism spring is cracked (pictured), so not sure how functional it is. Still seems to work, but sold as-is.
#4 H6376
SOLD
Some heavier surface rust externally (pictured), some very light surface rust on the inside of the drum (pictured) -
After pictures, I covered all the drums in oil for storage and prevent any more oxidation on those noted with it.