Discussion Starter
•
#1
•
WTS some nice and almost nice Romanian NOS 20-rd 7.62 mags. All six mags appear to be new from storage, but two are less than perfect and are for sale at a reduced price.
Four mags across the top row are new and available at $70/each. No selections.
1. Available
2. Available
3. Available
4. Available
One mag appears to have been dropped on the bottom corner of the spine (see pics, lower left) and could be bent back out easily, the price is $50.
5. Available
One mag has two light dents in the back that are not deep enough to affect function (see pics, lower right), the price is $60.
6. Available
Payment by discrete PP (+3.5% fee) or USPS MO only. Shipping via USPS Priority Mail ranges from $6 to $13+ depending on order, optional insurance paid by buyer. Will ship mag kits where legal; $2 fee per mag for disassembly and handling, may require larger shipping container.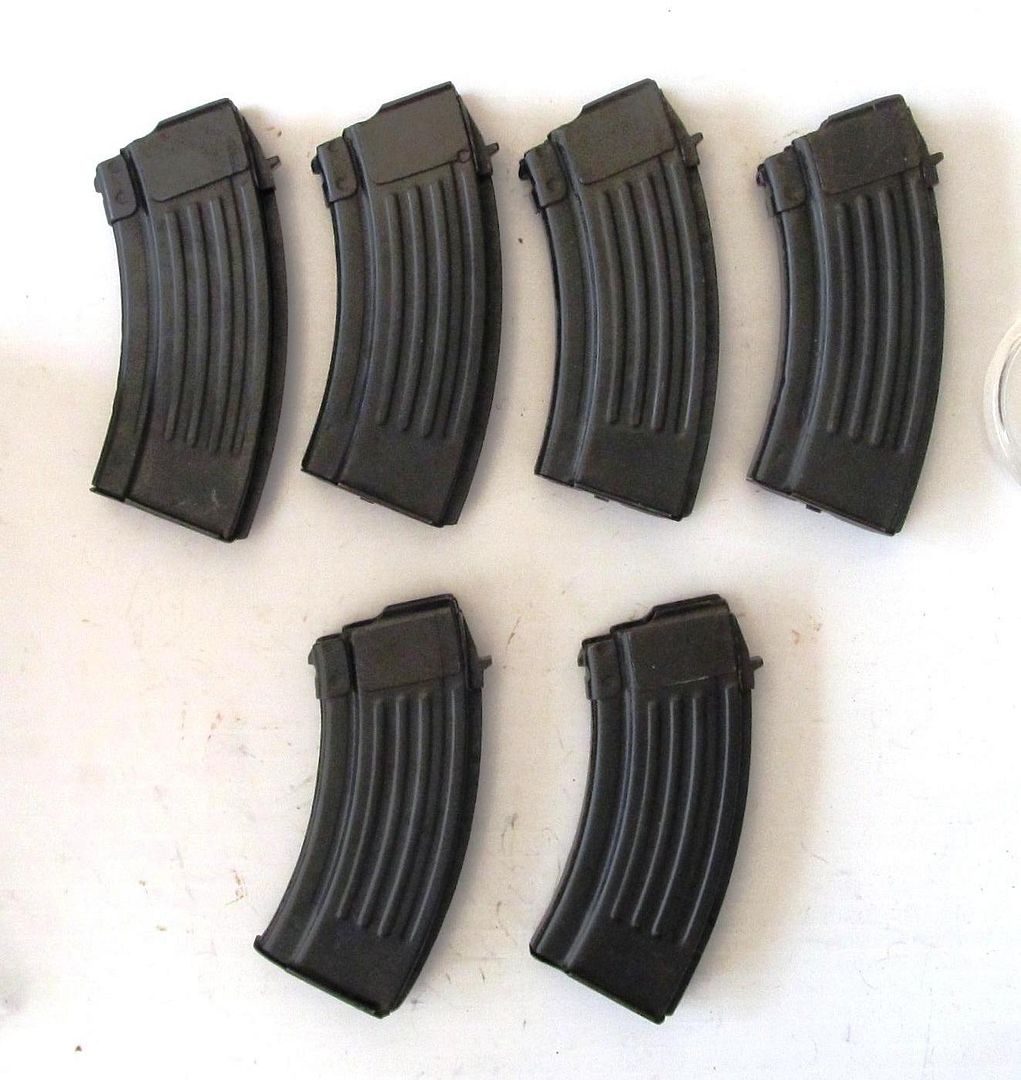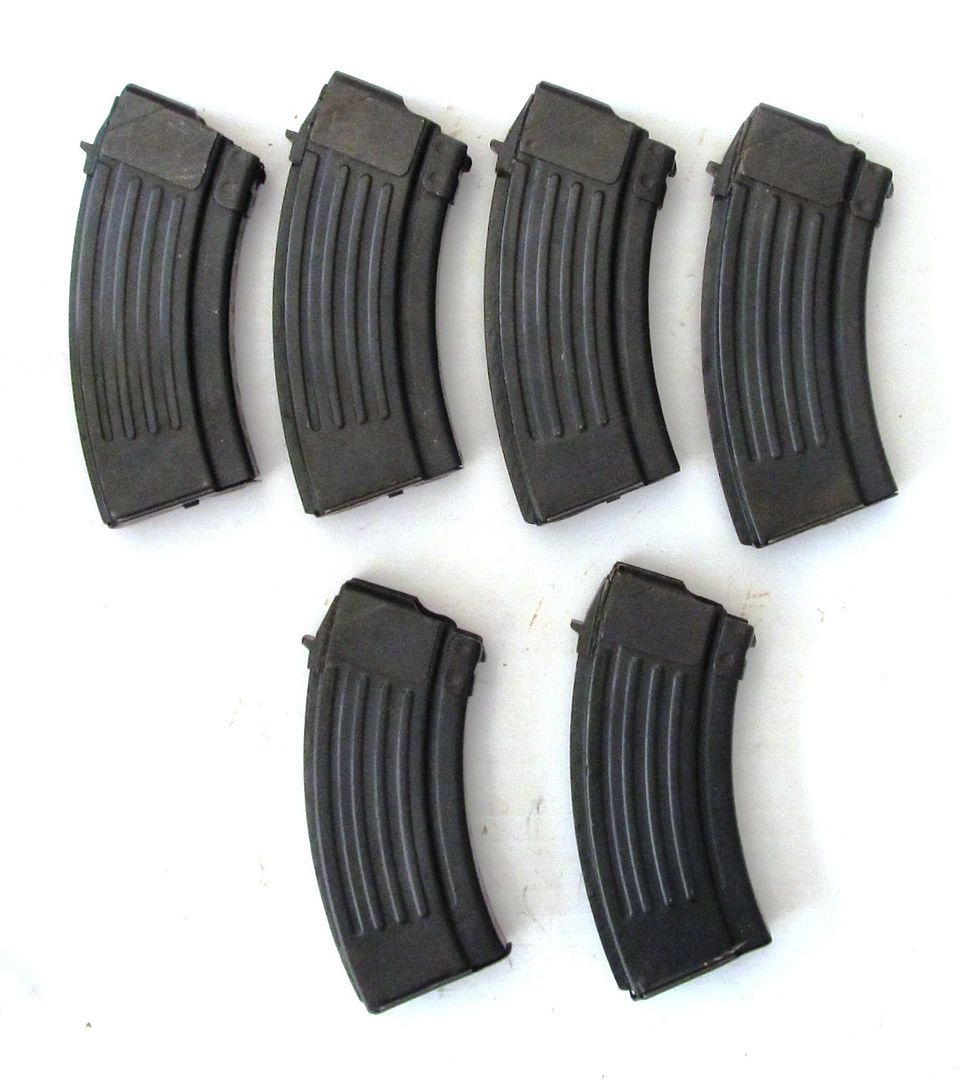 Dropped on spine (lower left in group):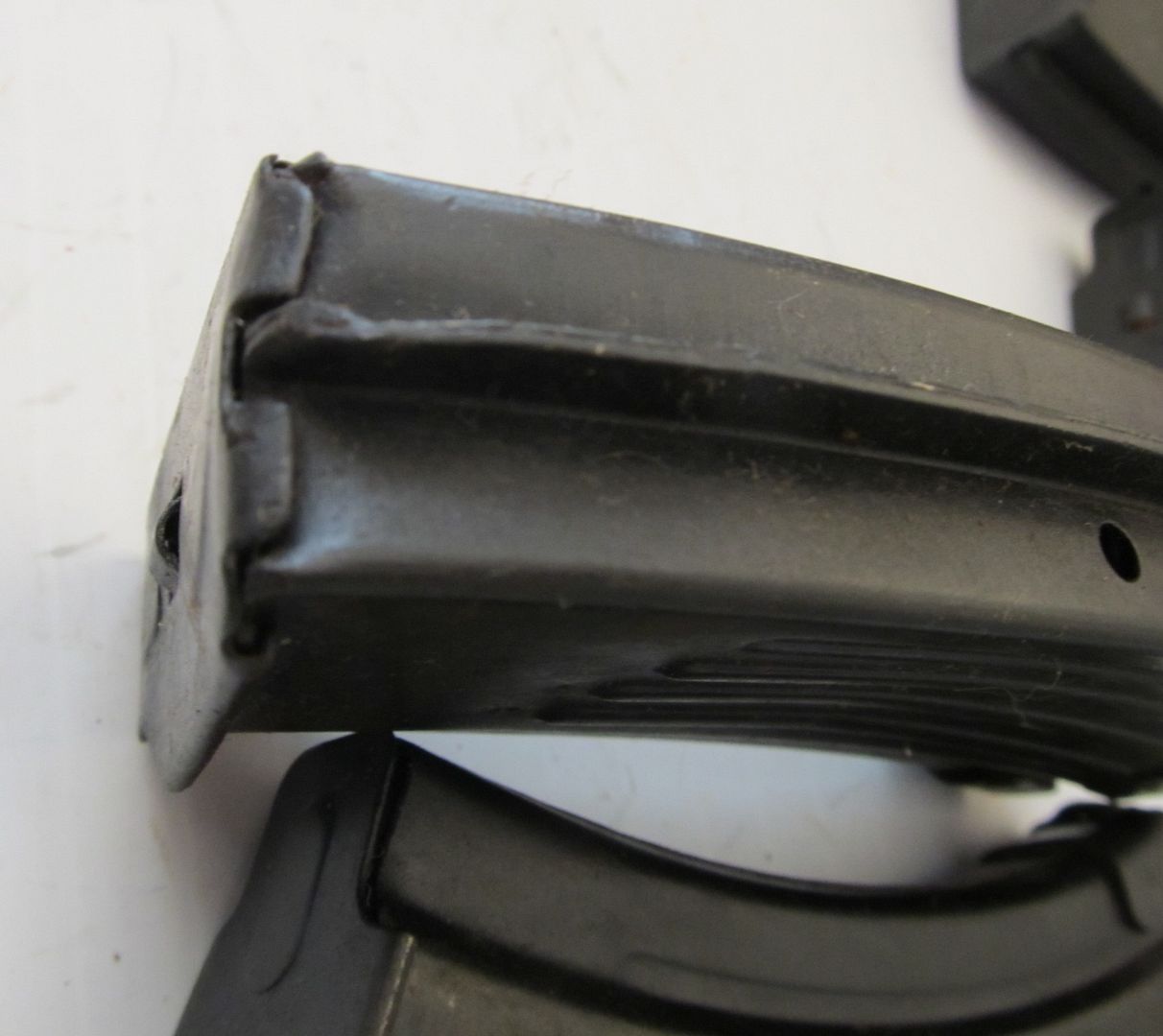 Two light dents (lower right in group):