Lots of odds and ends just sitting around taking up space. All prices are not including shipping. I ship USPS priority mail and in flat rate boxes whenever possible. I accept USPS Postal Money Order or online payment plus 3%. Post here that you will take an item then send me a PM.
Trades-
Bulgarian Folding stock rear trunion
Midwest Industries extended rail
Ultimak extended lower rail
AMD Ultimak rail
Combo gas block front sight
Unknown pistol grip. It appears to have been a fat milled rifle size grip that either wore down or was sanded. $10 Sold to Ironbike
Chinese lower and upper handguards. Were fitted to a Euro rifle. $25
Egyptian buttstock and pistol grip. Buttstock is longer than a military stock and was probably a thumbhole that was cut down. Pistol grip is black with a very small hint of blue. I bought this from a Shotgun News article in the mid 90's. Comes as purchased. $50
Pistol grip is sold to Meridan. Stock is $40. Comes with all hardware.
East German stock set. This set was mounted to a rifle but only pilot holes were drilled for the buttstock. P-grip is from a PLO kit. $55
Top stock in the pic is a Bulgarian 74 stock. Comes with sling swivel but only has one screw in it. Also has a chip where the stock tang attaches. See pic. $20
Bottom stock in the pic is Romanian SAR1 stock. $15 sold to rockits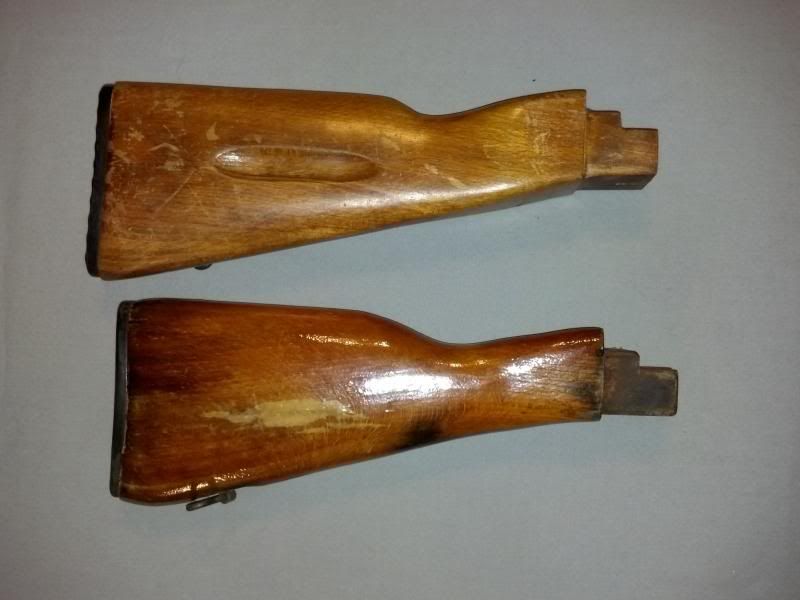 Romy buttstocks. $25 each Top and bottom sold to bh_4000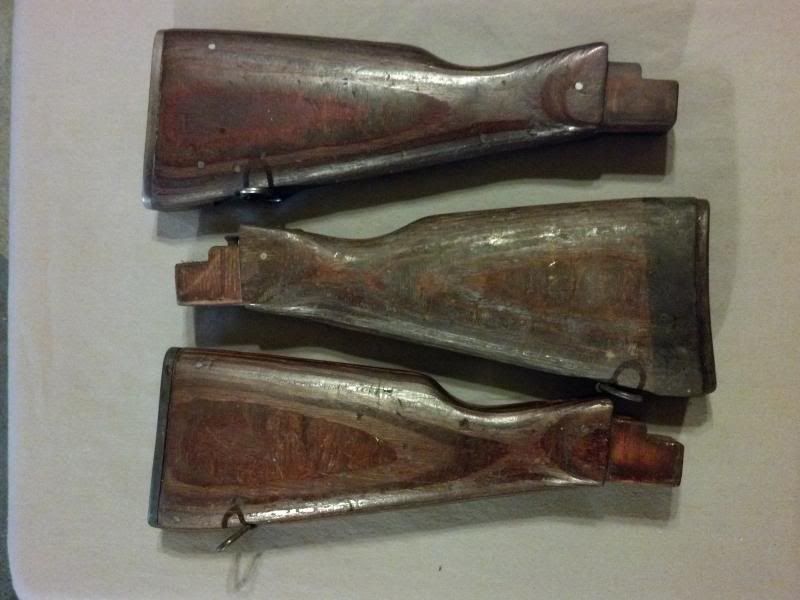 Romy lower handguards. $15 each. P-grip is free to whomever wants it with a purchase. It is from a SAR1.
Laminate is sold to leadvagas
Top left is sold to rockits
ALL GONE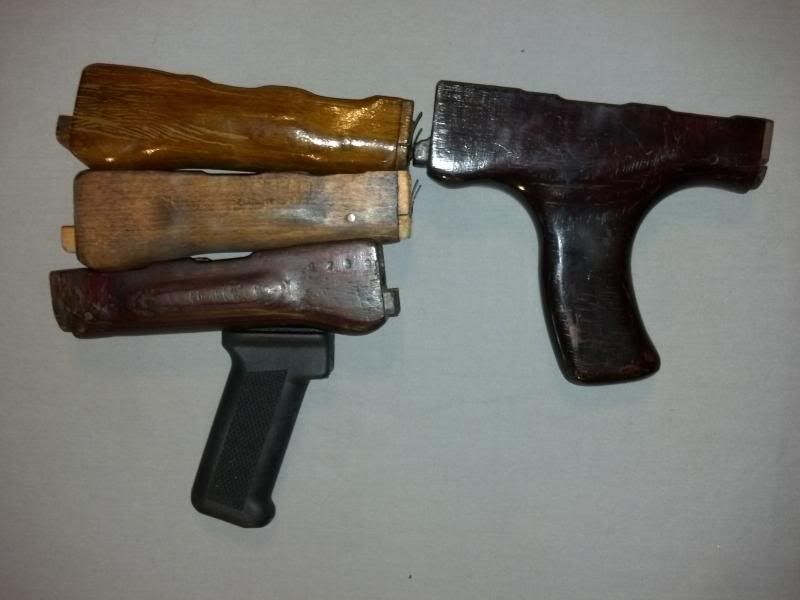 Type I bayonet. I think it is E. German. $20 Sold to bh_4000
AMD folding stock and trunnion. $30
Romy lever stock that was fitted to an RPK. Comes with hardware store screw. $55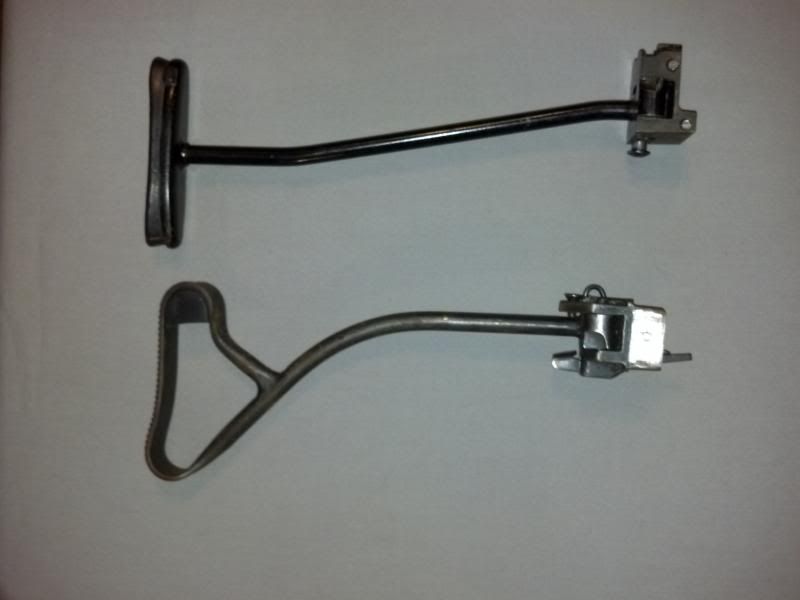 Yugo Grenade Spigot. Unsure if it is Yugo or US made. $15 Sold to romstAR
14x1lh to 24mm rh thread adapter. $25
Romanian lever folder. Comes with hardware store screws, not military. $75
Bulgarian 74 RSB complete. Still on barrel stub. $25
Romanian thumbhole stock. $25.