Discussion Starter
·
#1
·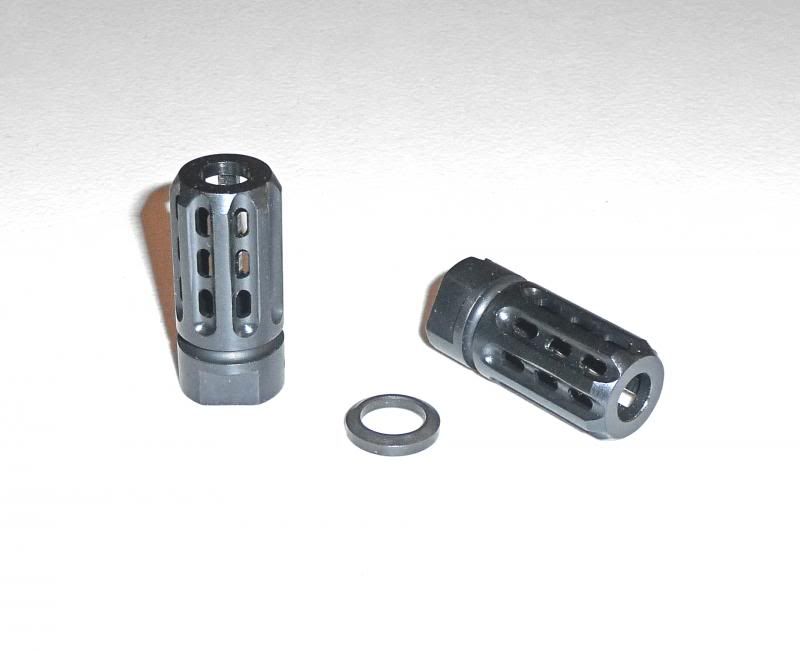 NightBrake for 1/2x28 $57.95
Click Here to Purchase
The Manticore Arms NightBrake is optimized for muzzle rise and recoil reduction, and features 18 ports along the top 270 degrees of the body- the underside has no ports to help with muzzle rise and to reduce dust signature when fired in the prone. The Nightbrake is available in 1/2x28, 14x1L and 5/8x24 tpi and all versions will clear up to a 30 caliber projectile- yes, this means they will work with 6.8 and 300 Blackout rounds! At $57.95 it is one of the best priced muzzle compensators available for the AR-15.
Here is a review by Mrgunsngear on the NightBrake:
Several other reviews of the NightBrake can also be found on Youtube.
The Manticore Arms webstore takes all major credit cards, and has real time inventory- i.e. if you can put it in your cart, it is in stock! We typically ship within 24 hours of order placement, and we have a 30 day no questions asked return policy- if you don't care for the product for any reason, whether still in the packaging or mounted and used, return it for a full refund of the product price!
Feel free to contact us at 630-715-0334 or email us at
[email protected]
if you have any questions- email for fastest response!