Discussion Starter
·
#1
·
I hate to do this because I REALLY love my Glock but I need the money...
I have up for sale my first and only Glock 23C. This is the Generation 3 model with the finger grooves on the grip and the light rail. This pistol is in VERY GOOD condition. Has a little holster wear on the slide (barely noticeable) and normal wear from use on the barrel. Bore is excellent. There is no blackening on the front sight from the ports at all. Pistol has less than 1k rounds through it, probably more around 400 or 500 total. I cleaned it thoroughly after every range trip. When I bought it, the Glock already had "TRU DOT" green tritum night sights, 3.5 lb disconnector, extended slide release, and grip plug already installed. I also installed an extended mag release. The pistol comes with the original Glock hardcase, one 10 round mag, one 13 round mag, and a Blackhawk CQC holster. Price is
$500
+ actual shipping (FedEx or UPS, buyers choice) or
$450
+ shipping without the holster. Mostly interested in cash, but trades are listed below the pictures. Thanks for looking.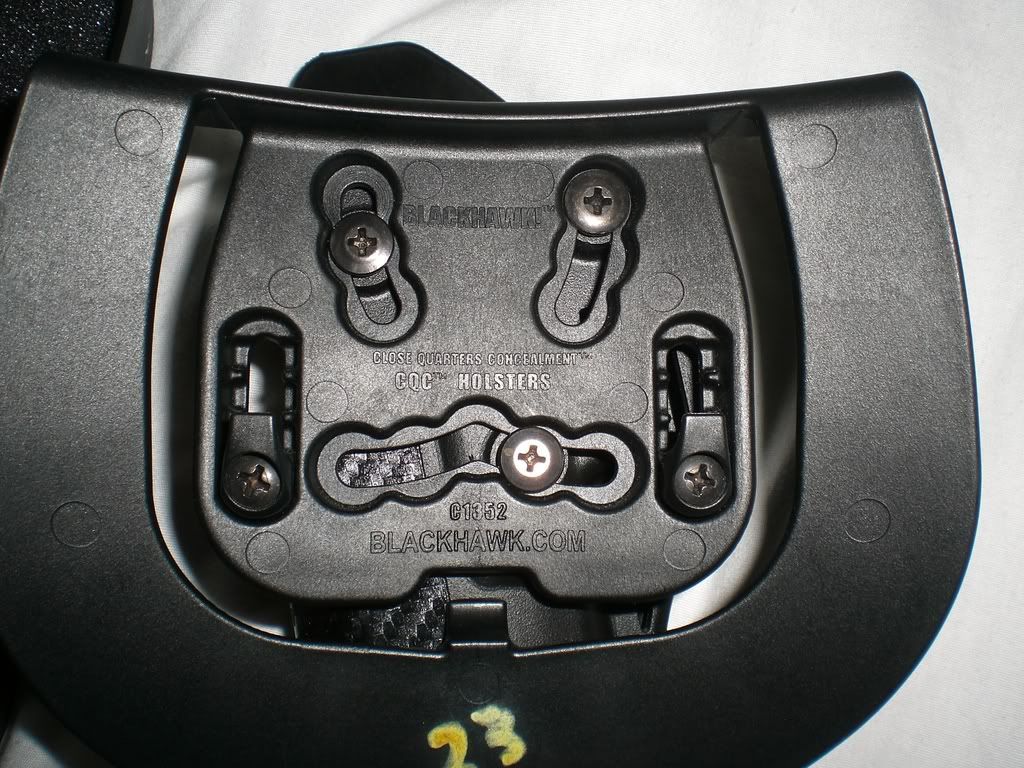 More pictures on request.
Trades:
AR parts/uppers
AK kits
AK rifles
1911s
Other semi-auto pistols
Whatever you might have :razz: