Discussion Starter
·
#1
·
Please note, these are East German R P G slings, not RPK slings. This ad is not meant to confuse or mislead anyone, just offer a substitute for an unobtainable surplus item.
1 1/4" wide OD slings w/ sliding 2 loop shoulder pad, 1" aluminum OD tabs on each end. Shortest adjusted length is 34", longest length is 49 1/2".
These are unissued surplus, originally packed 5 to a bag, so they will not be packaged when you get them.
They do fit a Yugo M72(I tried) & should fit a Romanian RPK.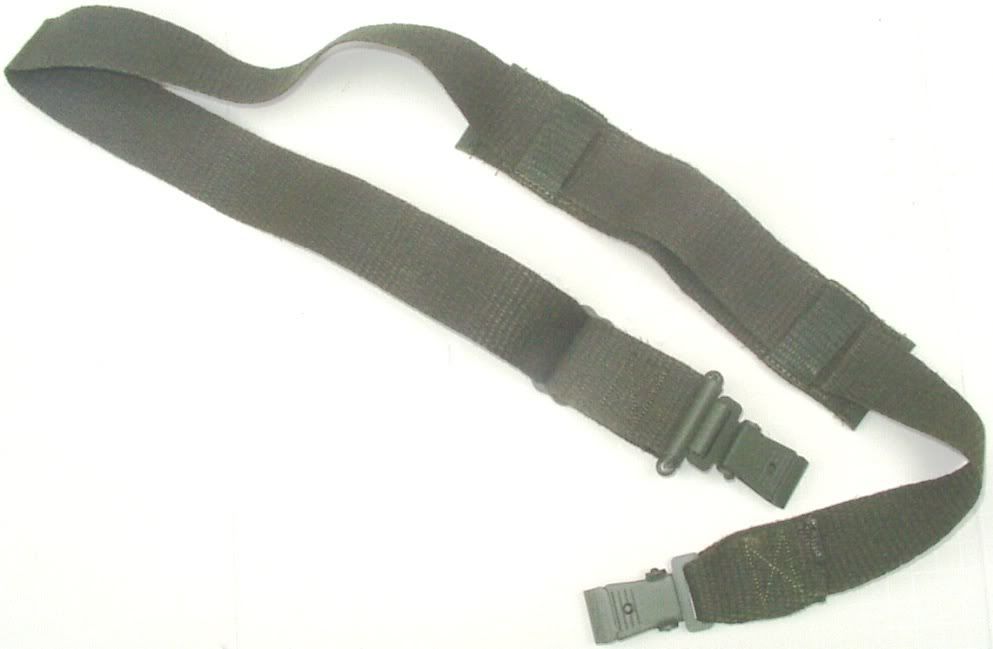 $25.00 each, shipped.
5 SPF, 5 available.