Discussion Starter
·
#1
·
First off:
1. All prices are SHIPPED in the continental US, with delivery confirmation and insurance included. I don't add any hidden charges. If you are in Alaska or Hawaii, I will not gouge you on shipping, it will probably be only an extra two or so dollars. If you buy more than one item from me, there will be a shipping discount.
2. All items are at a fixed price, no trades. I am sorry guys, but I have bills to pay and need the money.
3. Thank you for looking!
1. Polish polymer slab-side magazines:
These are in excellent condition. I checked to make sure there is no rust on the baseplate or spring. 100% good to go without cracks or gouges, in VG condition. I have both "1" and "2" mold marked magazines, they are first-come first-serve, but I will give the buyer a pick of what they want. These are a near exact copy of the Russian slab-side magazines for the AK-103, a good thing for those with Polish AKs or AK-103 rifles (or the new SLR-107).
Price is $45 shipped, each. I have four of them.
PENDING on all 4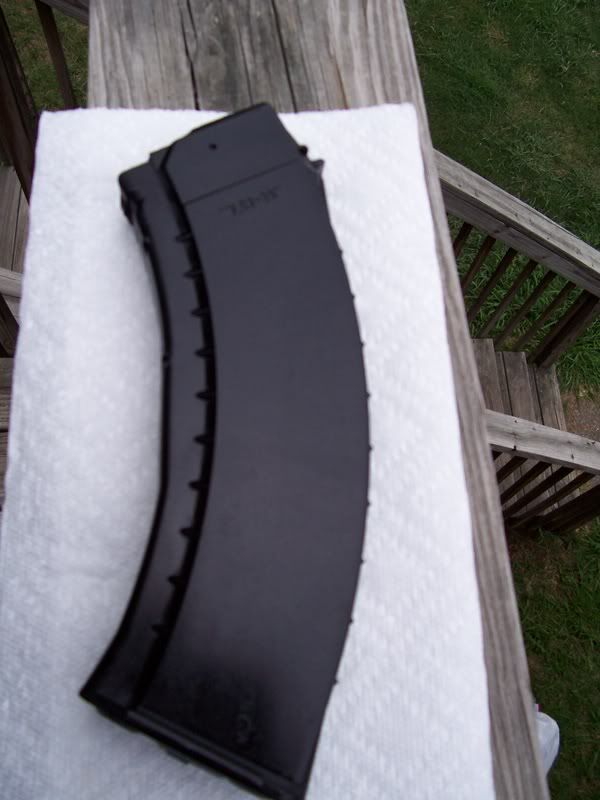 2. Tula Bakelite AK-74 magazine, mold mark is 40, and it looks to be a little dark on the bakelite color. There are a few scratches along the right side of the magazine, no gouges, but this is slightly used. There is wear on the sides of the baseplate as well. The function is 100% and the follower looks very good. Overall a very nice magazine.
Price is $55 shipped. I only have one.
SPF.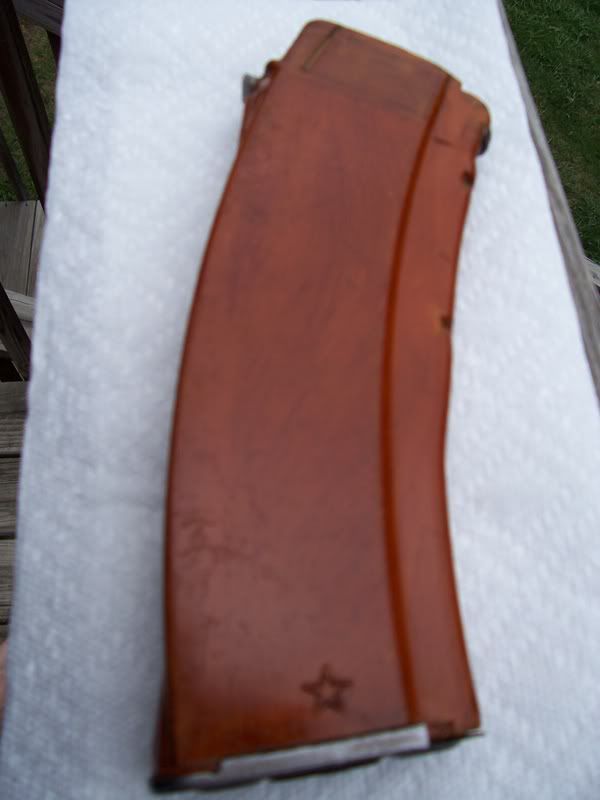 3. Sig 226 .40 caliber magazine. It is made by Mec Gar, marked "SIG P226 .40/.357" on one side, and has the fine Mec-Gar markings on the other side. VG condition. It is LE marked, no sales to ban states.
Price is $25 shipped.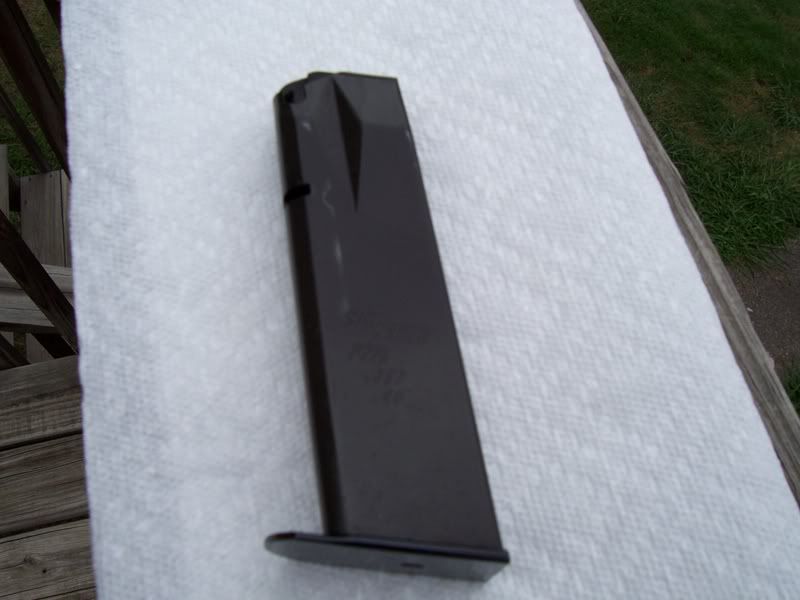 4. GLOCK 18 33 round magazine, brand new. It is GLOCK factory made, I got it new in package and never used it (was hoping to get a GLOCK, but no such luck).
Price is $36 shipped.
SPF.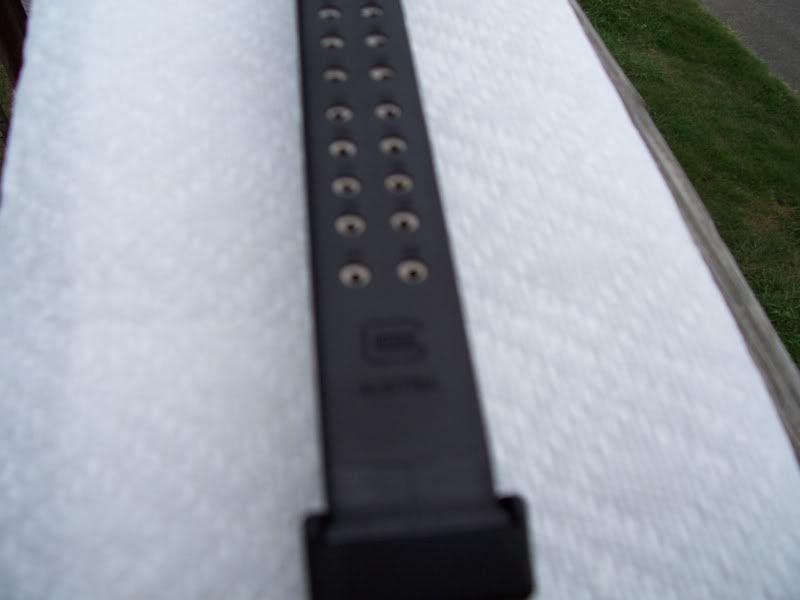 5. Chinese Polytech chrome-follower magazine. The baseplate is marked "Poly China" and it has three witness holes along the back (for 10/20/30 rounds). This magazine is NEW, never used... I literally just took it out of the package. It has a soft ding on the left side, I assume from shipping. Function is, of course, flawless.
Price is $34 shipped.
SPF.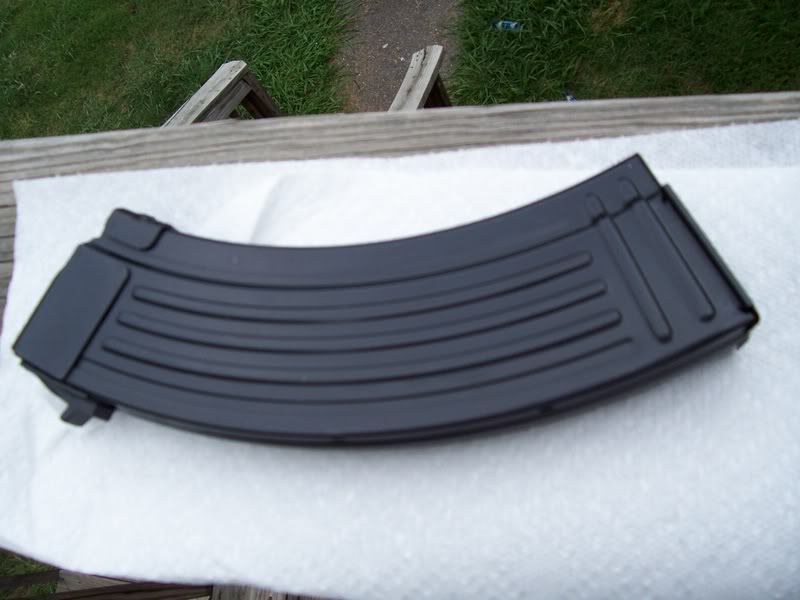 If you have any questions or want more pictures, please PM me. Serious buyers only, please. I am located in the Roanoke/Salem area of Virginia, and FTF sales are a possibility.