SPF to Mad Anthony Wayne...

SPECIAL DISCOUNT!
$75 off the original price... now $575.00, SPF!

Original DDR military barrel for sale, $575.00, SPF!, to the lower 48 (was $650).
Terms: Payment only by discreet PP payment sent within 24 hours of an "I'll take it", that would be $595 total with PP fees, or $575 paid as a gift! NOTE: Barrel is CROSS POSTED elsewhere, so time and date stamp will determine purchaser.
Barrel will ship insured, USPS Priority.
I dug through my gear and came up with one more
(ITEM #7)
new-old-stock 5.45 x 39mm East German (DDR) military original barrel for the MPi-AKS-74N and other East German AK-74 full-size infantry rifles using a 16 1/4" barrel.
It is cold-hammer-forged and fully chrome lined, it has not been cut for handguard retainers or pins, and the gas port has not been drilled, the barrel is as-issued to armorers for rebuilding rifles like the DDR MPi-AKS-74N kits recently imported. These barrels are also the best option for shortening and making your AKS-74U Tula kit back into a working firearm. This is absolutely the last one I have. These have not been available for a number of years and are not likely to be imported again. The barrel is like new, the bore and crown are perfect, the factory stamped journal diameter numbers are: 2, 2, 4, and 5, which means that it will fit even an oversized trunnion properly (and can be turned slightly for use for any others as well) it has the Suhl proof mark as well as a couple of other alphanumeric proof marks... it has never been installed or mounted. The blued finish is excellent, the only noticeable blemishes are typical handling marks and relatively thin bluing on the chamber end where the bolt will meet it anyway. This barrel sat in an armory for almost 25 years and has not been restored in any way, but is offered in original excellent-plus condition, almost like new, see pictures attached (the 5.45 x 39 cartridge is shown for illustration only of course, and is not being sold in this listing) heh.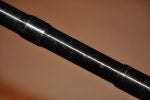 Please also see my other sale threads:
WTS: Unfired, Matching Bulgarian AK-74 Kit, Intact Original Barrel! 5.45, '90
...and:
WTS: Mint All-Matching Bulgarian / Tula AKS-74 Kit, Intact Orig Bbl & Bayo! 5.45, '90
New bits, kits, and pieces listed 2015...
Hi folks, I'm back again, with a few critical parts and kits to sell... I am the same Five Four Five that always found the best Soviet wood AND hard to find items, and I'm now going to be offering kits and other parts... Stay tuned for more items that I'll be selling in the weeks to come!
Up for sale are several rare and hard to find parts kits and accessories for guns issued from the 1970's to the 1990's
Please post "I'll take it" per Forum rules and follow up with a PM, in your PM, be sure to let me know:
1) Your on-line name, as posted.
2) Real name and address for postal delivery by Priority Mail or other agreed to option, if a larger/bulky item (I will work with you on options as long as they are provided with a tracking number per Forum rules).
3) Item number from these new 2015 listings.
I will reply with the payment info, your choice of either
discrete
PP (+3 1/2%) or flat rate as a gift (with no comments) and an order acknowledgment.
4) FFL dealer information (one that will accept shipments from non-FFL holder, for items with receivers in the sale).
Please, no requests for sales or shipping outside the lower 48, and no sales to states or localities where any of the parts in a kit and/or item offered are banned.
Contact me for combined shipping on multiple items, etc.
Please note that I can accept
incredibly discrete
PP only on this item!
Thanks for looking, and I hope I can help you equip your valuable builds and collections!
-Five Four Five