Discussion Starter
·
#1
·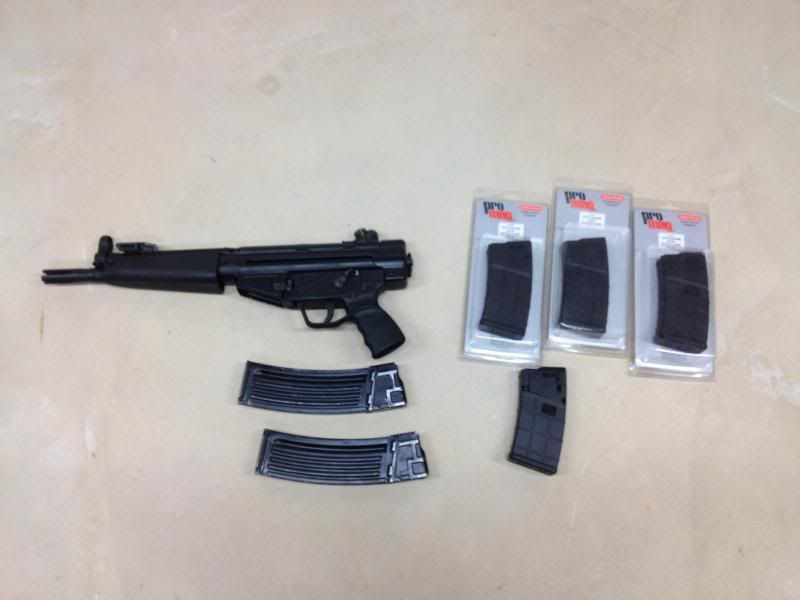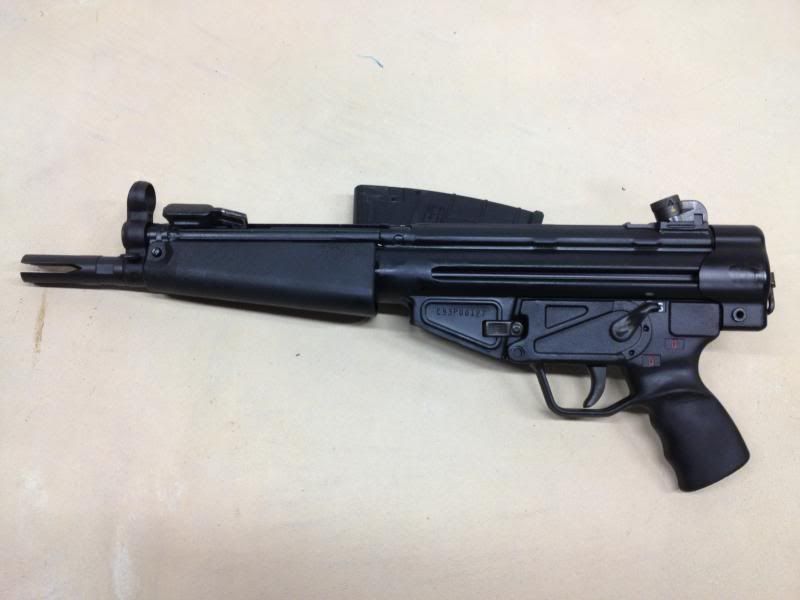 Up for sale is my C93 HK pistol, $1000 shipped.
Has about 100 rounds through it, has the original flash hider replaced with an HK 4 prong from HKparts.net. Bolt gap is good and solid, and has not shrunk at all when firing. Gun feeds and functions 100% with the ammo I have tried, brass cased ammo.
Also comes with (2) 40 round aluminum mags and (4) 20 round promag polymer mags. I have run the polymer mags and other than needing a slight tweak to the mag catch notch that all promags need for the C93 (look for the video on youtube), they feed and function 100%. I actually prefer them to the 40 rounders!
Not looking for any trades, just cash at this time. I accept USPS Money orders (please read that again- USPS Money orders, not money orders from some no name bank and not Western Union money orders!) or online payment +3.5%. Being this is a pistol I will have to ship Fedex next day air per the law, don't ask me to ship any other way.
Please email me with any questions. No IM's as they fill up fast!
Let me know if you have any questions. Please post "I'll take it" and follow up with an email.
Please note this is listed on other forums.