All parts are Soviet. Most are unissued. All prices include shipping. When price is followed by an "each" I have multiples to sell. Post an "I'll Take It" and PM me. Time stamp wins. Crossposted. Payment via Postal MO or Paypal +3%. Also looking to trade for Tula RSB, selector and trigger guard/stop for '69 AKM.
ALL SOLD
AK-74 buttplates for the plum buttstocks. Buttplates are unissued and in excellent condition with absolutely no wear. Yours will be in cosmoline. Price is $10 each.
ALL SOLD
[
http://s216.photobucket.com/user/chazwazer886soe/media/IMG_4374s-1.jpg.html]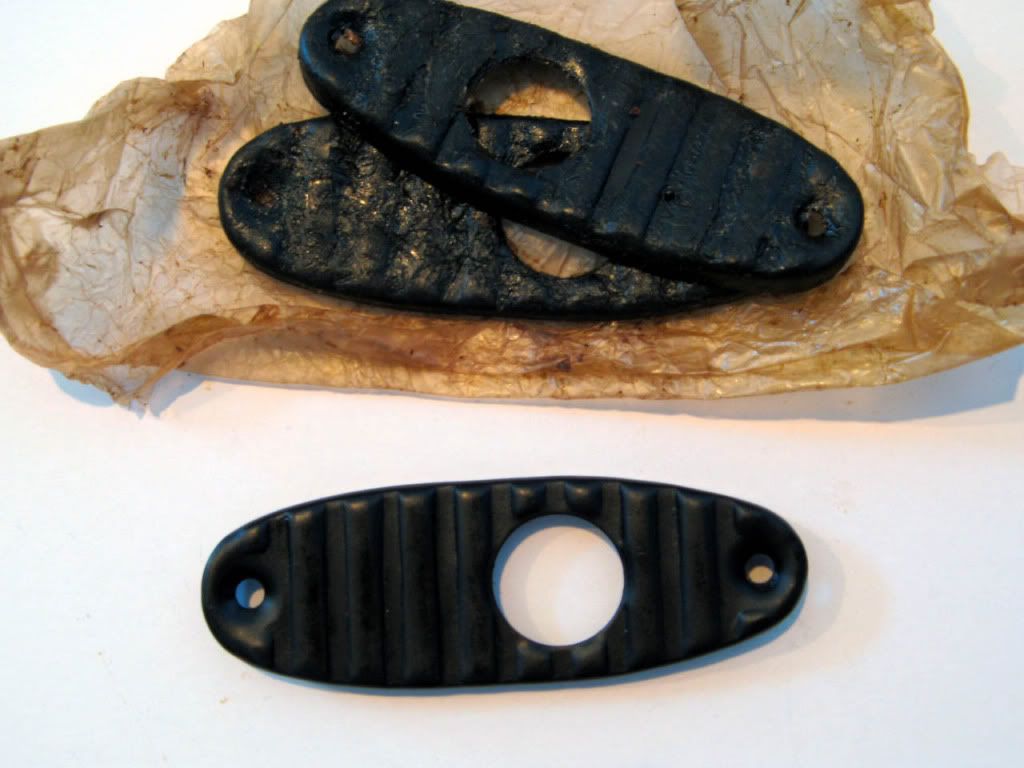 [/URL]
SOLD
Recoil spring assemblies for late AKM and AK-74 rifles up through about 1986. Assemblies are unissued in cosmoline with a couple of small spots of surface rust on the end. I have cleaned one to show condition, the rust came right off and I can barely tell where it was. Price is $18 each.
SOLD
AKM Slant Brakes. Unissued with some storage wear and light rust, mostly inside. Price is $20 each
2 remaining
http://s216.photobucket.com/user/chazwazer886soe/media/IMG_6323s.jpg.html]
[/URL
]
http://s216.photobucket.com/user/chazwazer886soe/media/IMG_6325s.jpg.html]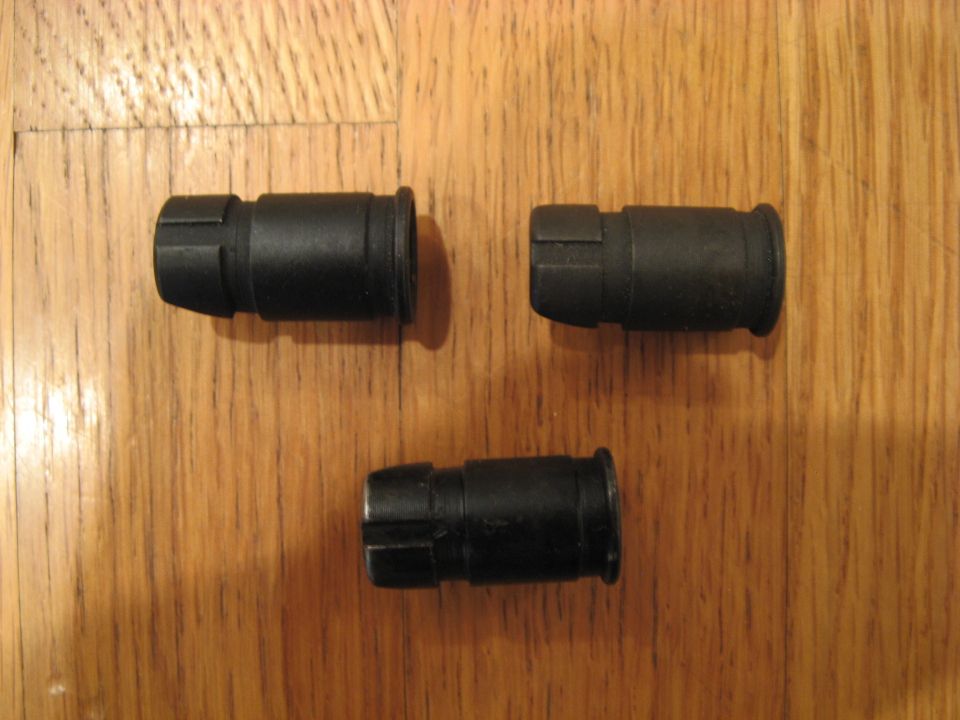 [/URL
]
AKS-74u Krinkov upper handguard spring clip. These are different than the standard AK-74 clip. Minor surface rust. $4 each.
AK-74 upper handguard spring clip. Minor surface rust. $5 each
SOLDAKS-74 Buttstock crossbolt spring. $10SOLD
AKS-74 Buttstock crossbolt spring retaining pin. Some rust. $5 each
AKM/AK-74 Hammer etc pin. Scattered rust. $4 each
AKS-74u Krinkov Topcover plunger spring. $5 each
AKS-74 front latch for retaining folding stock. Moderate rust. $14 each
All SPFAKS-74 4.5mm stock hinge pin. Moderate rust. $10 each All SPF
AKS-74u Krinkov rear sight spring. $4 each
AKS-74 front latch pin. Some light rust. $12 each
All SPFAK-74 Extractors. Very minor surface rust. $5 each All SPF
All SPFAKS-74 front latch spring. $12 eachAll SPF
All SPFAK-74 firing pin. Some light rust. $6 eachAll SPF
AK-74 gastube tension spring. $8 each 2 remaining