Discussion Starter
•
#1
•
Background
:
- Built by Sonny of Rising Sun Tactical
- Purchased in April 2007 for $1400.00
- Kit he used was one of the K-VAR kits that had an original Chrome Lined Bulgarian Krinkov 16" barrel
- August of 2008 I received my tax stamp and had the barrel chopped
- Approximately 2500 round through the rifle (mostly Bulgarian and Russian surplus)
- Rifle does
NOT
keyhole
- Unsure of twist rate but I'm sure someone here knows what the Bulgarian 16" Krinkov barrel's twist rate is
- Cleaned well and there is no pitting in the barrel or rust anywhere
- The rifle was built well and the rivets are perfect but it does have one minor issue. The latch on the left side of the receiver that holds the stock when folded was not installed correctly. Therefore, a notch had to be cut out of the stock so it latches properly. This can be seen in the pictures if you look close enough. While it's an imperfection, it doesn't affect the function of the rifle whatsoever.
- Option to a potential buyer, I have a new fake suppressor/barrel extension from Investment Grade Firearms that can be permanently attached to convert this SBR back into a standard rifle. Saving you from having to pay the tax and wait 8 + months. Please add $50.00 for the fake suppressor.
- I also have an NDS-2SF w/reinforcement plate receiver available if the the potential buyer would like to have the rifle completely rebuilt. Please add $110.00 for the receiver. Only available to the buyer of this rifle. Not for sale otherwise.
- Buyer arranges to have gunsmith do any and all work and pays to have it converted back into a rifle
- Payment upfront before any work is done or paperwork is submitted
Specs
:
- Complete Bulgarian kit w/ original Bulgarian chrome lined barrel
- Armory USA receiver
- K-VAR plum pistol grip and handguards w/stainless steel heat shield
- Tapco double hook trigger group
- OD Green Bulgarian Krinkov sling
- StormWerkz optics rail (red dot NOT included)
- One Bulgarian 30 round mag
Price
: ***SPF***
$1200.00
, add
$50.00
if you want the fake suppressor, add
$110.00
if you want the NDS-2SF receiver
- If not interested in converting this back into a standard rifle, you are responsible for ALL NFA Fees. If you are out-of-state, you will be responsible for both tax stamps ($400.00). Please do not ask me to cover half.
- If applicable, buyer is responsible for any and all shipping charges.
Video of me shooting the rifle
:
http://youtu.be/WTRYwFS527A
Without optic rail
: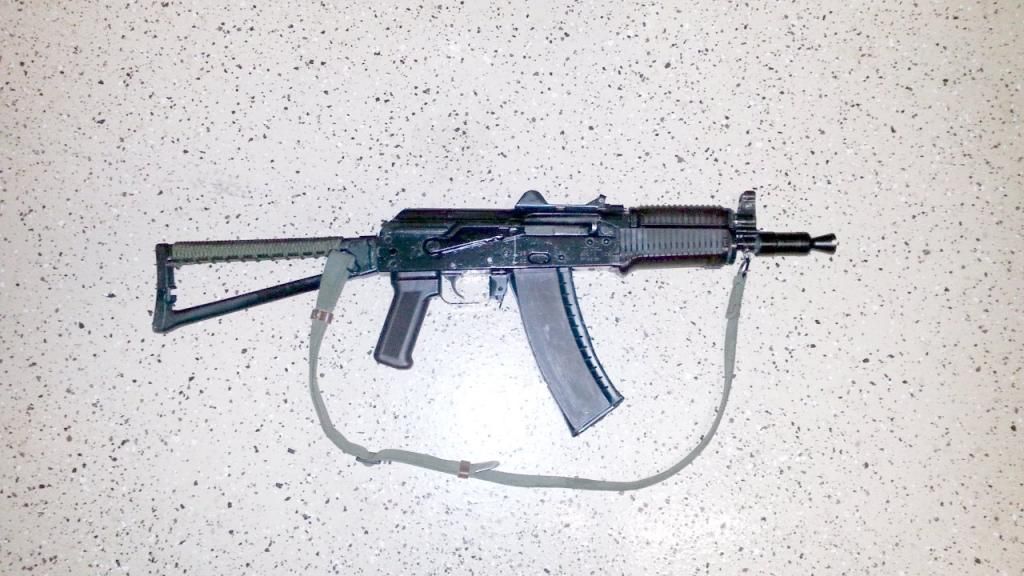 With optic rail
:
Investment Grade Firearms fake suppressor
:
NDS-2SF w/plate
: