These are cross posted in another forum. "I'll take it" or variation thereof via PM, email, or here takes the item(s). Time stamp trumps all. If potential buyer does not reply within 12 hours, I reserve the right to put the item(s) back on the market.
AK Accessories
PARABELLUM ARMAMENT AK ADAPTIVE RAIL SYSTEM - AKARS
Price: $sold PayPal CONUS
"Replaces the rear sight leaf and the receiver s bolt cover on the Kalashnikov assault rifle, 1947 model (AK-47) and its variants. AKARS upgrade allows effective neutralization for many of the AK weapon system's traditional limitations.
Once installed the AKARS allows the user to mount weapon optics utilizing the 1913 Picatinny Rail design (MIL-STD-1913 rail or STANAG 2324 rail, NATO) as a primary targeting solution, retain the mounted optics targeting zero after extensive firing and field stripping of the weapon and maintain the ability to use iron sights as a secondary targeting solution by way of the built-in rear sight aperture on the AKARS."
Item mounted o firearm, then removed.
stock photo:
actual item: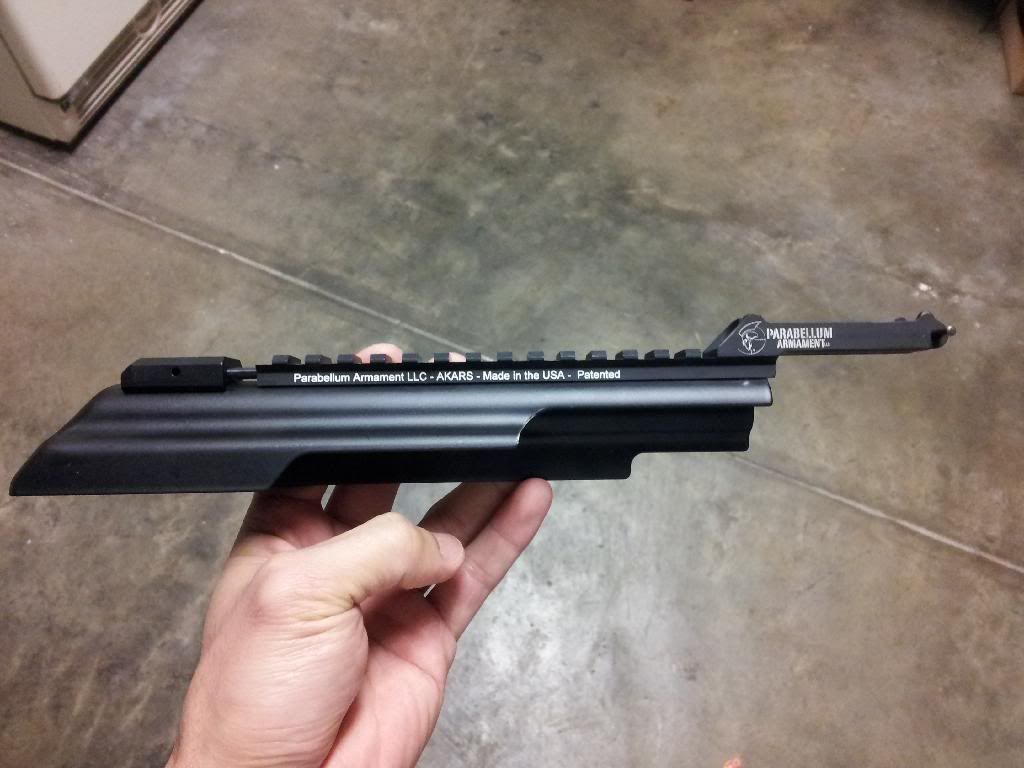 10/22 Accessories
Shooters Ridge Ruger 10/22 .22LR Blued Fluted Barrel (.920 18-Inch)
Price: $125 PayPal CONUS
Roughly 200 rounds shot through it. Minor cosmetic scratches.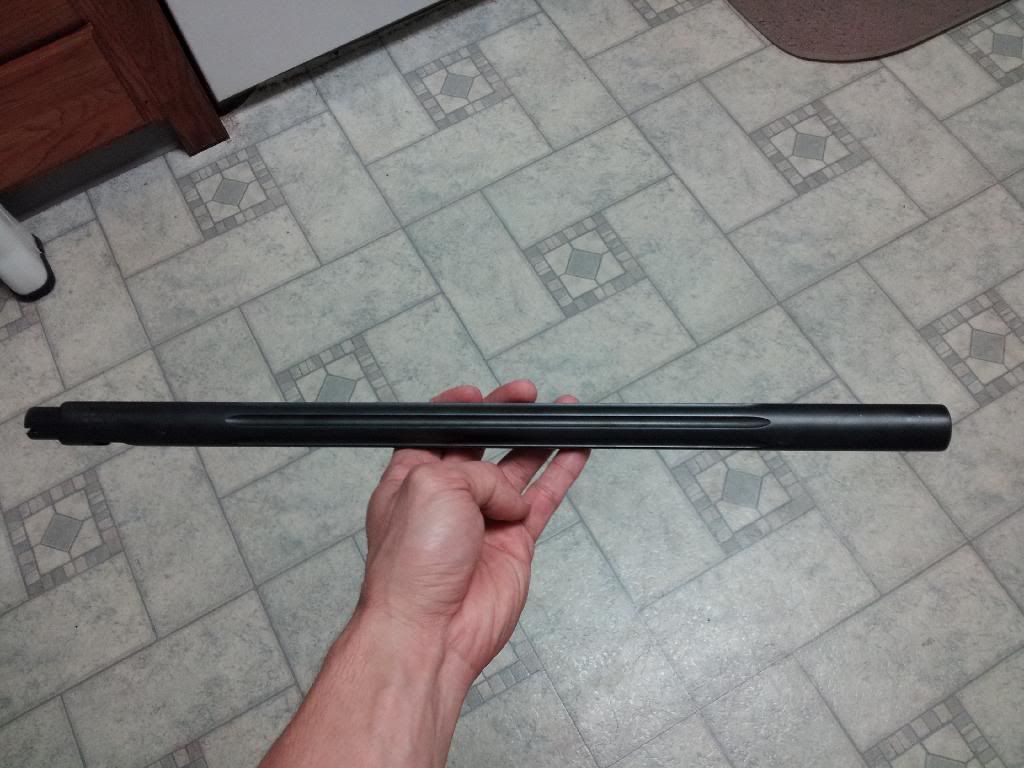 T22 Tactical Chassis Kit
Price: $180 PayPal CONUS SPF
"The T22 Tactical Chassis is the ultimate low-cost training solution for military and law enforcement built on the Ruger 10-22, mimicking all the features of the standard M4 while utilizing lower cost 22LR ammunition. The T22 Tactical Chassis is compatible with all standard, bull, and suppressed barrels and features a ultra-lightweight quad-rail design.
Features:
Utilizes the legendary TRX Standard rail.
Offers unlimited mounting options.
Includes built-in spring loaded BattleSights
Technical Specifications
Compatible with bull barrels up to .926 in diameter
Machined from hardened aircraft aluminum with stainless steel components.
Finished in MIL-SPEC hardcoat anodizing."
Stock image:
Actual item: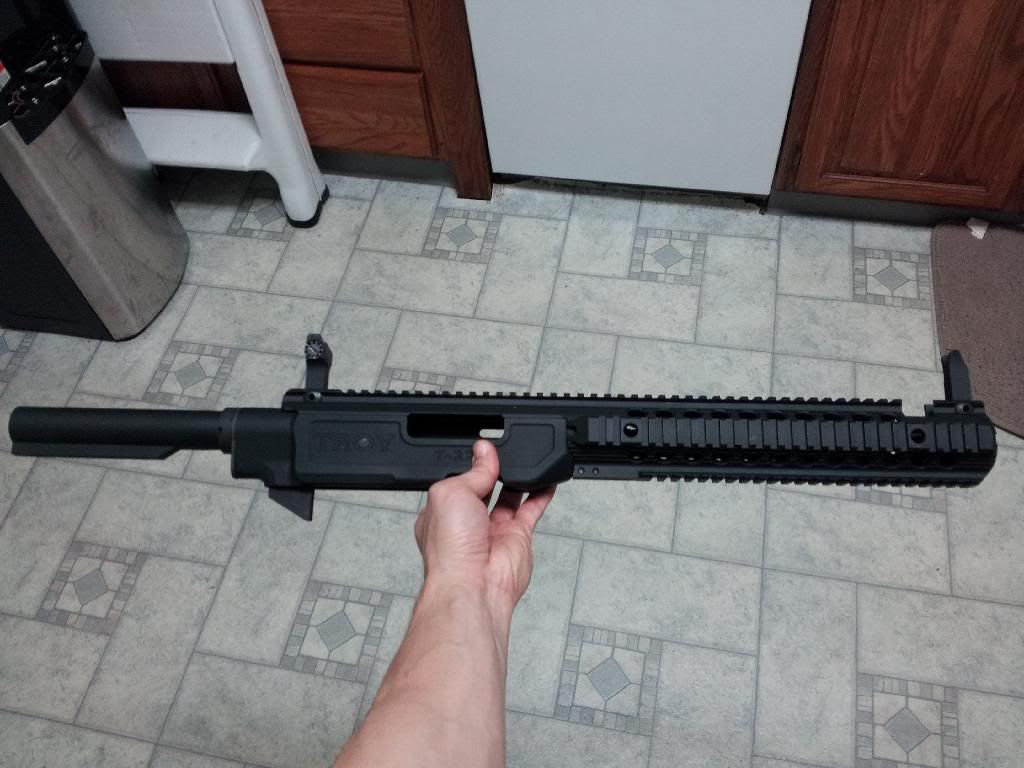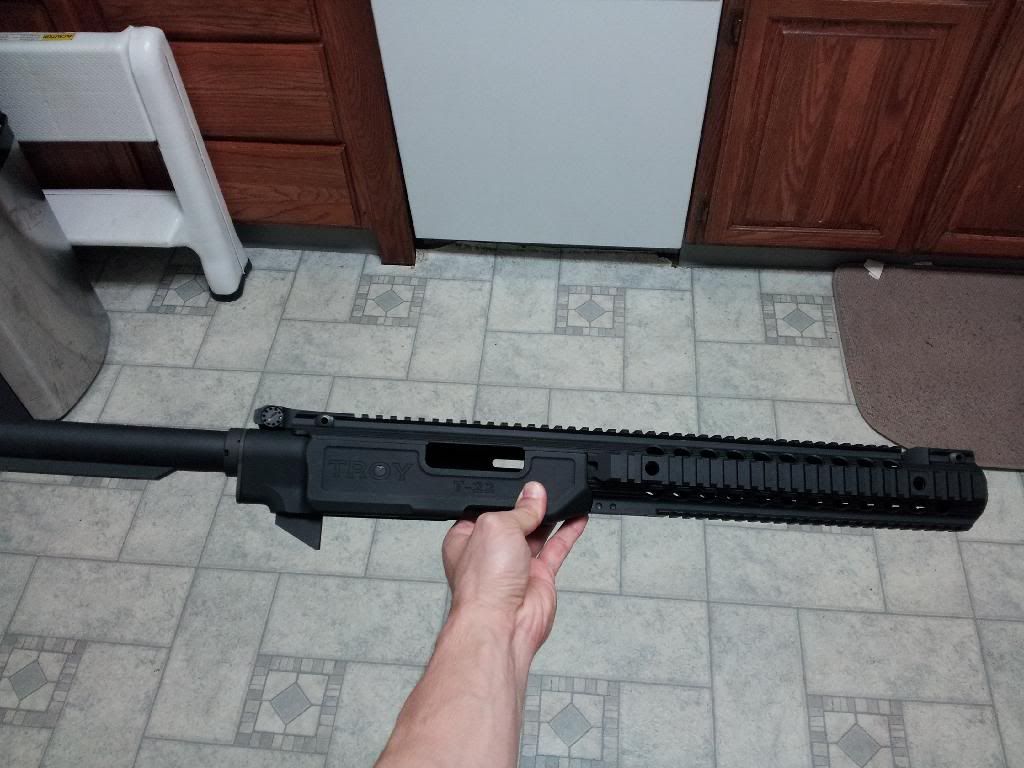 note, grip and collapsible stock not included.