Discussion Starter
·
#1
·
Hi All,
I want to upgrade the safety lever to one than can be activated with the shooting index finger. I see two options. Krebs has one and Black Jack Buffers makes one. I know Krebs is all about top notch quality and that sounds good to me. The BlackJack is nice because it is notched to hold the bolt back.
The BlackJack has a lowered index finger shelf which would give the finger more leverage, might work better than the krebs.
This will go on a milled Arsenal AK. Which would you recommend?
Krebs Custom:
http://www.krebscustom.com/CustomParts.html
Black Jack Buffers:
BJB S.W.I.F.T AK-47 Safety Levers - Notched
http://www.blackjackbuffers.com/index.p ... cts_id=202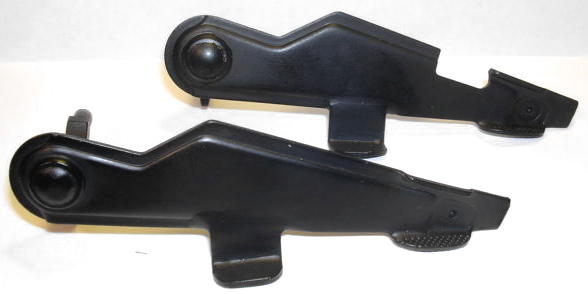 Thanks!