Discussion Starter
•
#1
•
so I have 4 of these strange Ak 74 magazines that I cant identify and im hoping you all can help. they appear to be well made both light weight and durable with steel reinforced tops but what they are made out of stumps me. they are made out of some kind of red almost brick like material that's then painted over with a durable black paint. ive had these 4 mags for about 3 years and they've seen serious use but still chug along with nary a miss feed or issue of any kind. the material they are made of did wear down with the first handful of insertions into the gun but once the mags fit they no longer wear and they way the material wore down is strange. it came off as a red powder very similar texture to chalk or brick dust. the only marks any where on these mags are the numbers 50 or 78 (two of them are marked 50 and the other two are 78) written in white. ive examined them closely and no other marks are present any where else. I did manage to find 4 more of these in the market place section of the forum just the other day and bought em. these appear to be the same mags except these ones have stickers on them saying "made in Bulgaria".
id like to know what the story is behind these magazines and also what they heck they are made of. any ideas?
the first 3 pics are the mags ive been using for the 3 years and the last pic is of the mags I just bought in the market place.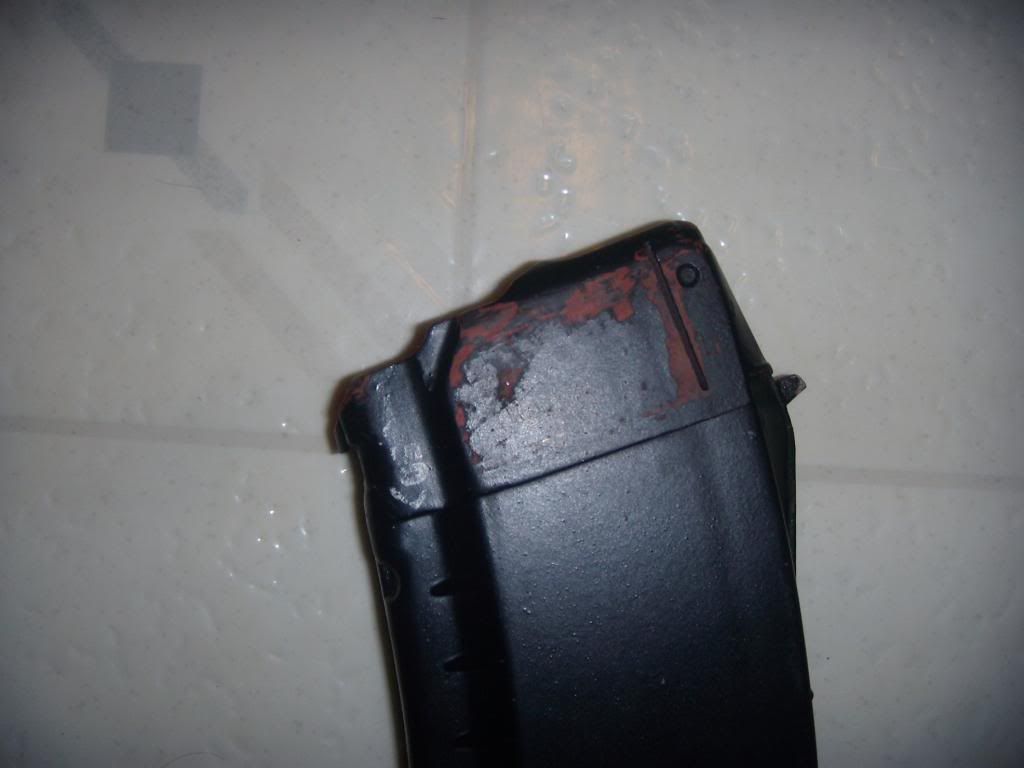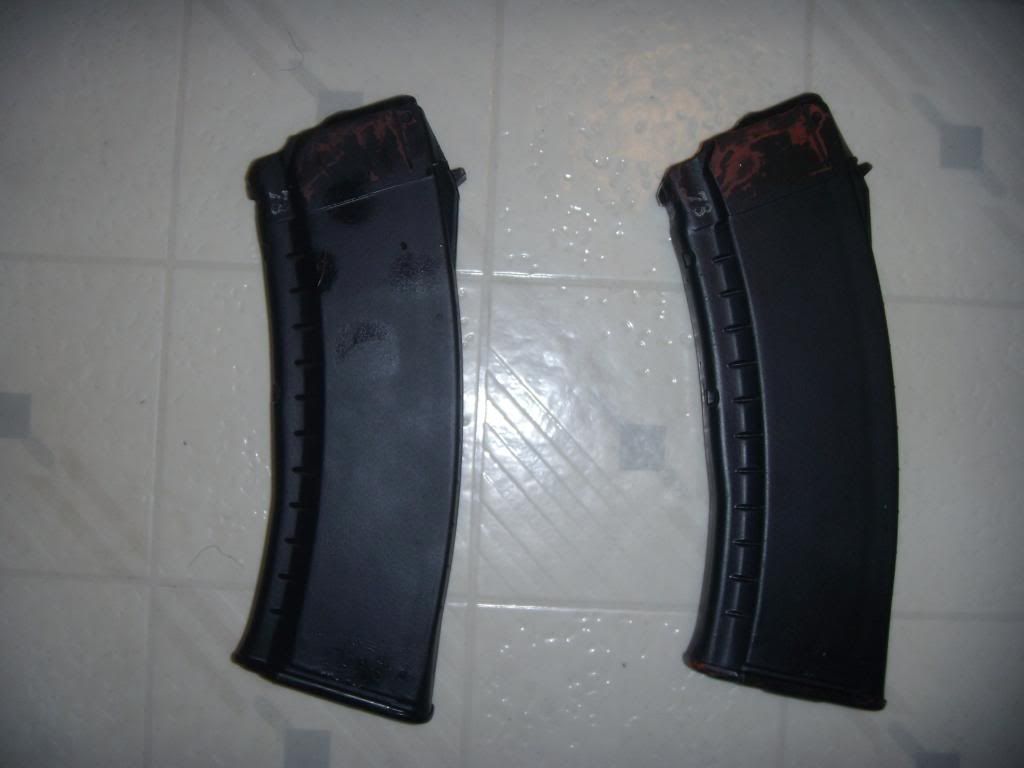 thanks
-matt