Discussion Starter
·
#1
·
I heard on Glenn Beck's radio program yesterday that The Gun Food (ammo distributor) had $300,000 worth of ammo just disappear. I missed the beginning of the conversation where Glenn was talking to a guy from Gun Food.
UPS claims the ammo was not packaged correctly. Gun Food said they have pictures of how the ammo was packed. Out of 18,000 rounds shipped only 6,000 made it to the customer. UPS said Gun Food has filed too many claims. The ammo is shipped insured and signature required.
UPS is also cancelling gun corporate accounts and destroying packages. UPS has been criticized in the past for other gun related problems like employees stealing guns. Where is the ATF? Too busy harassing law abiding dealers and citizens. UPS is also part of the Great Reset.
UPS has been in the gun world news quite a bit as of late. My colleague Lee Williams over at the Gun Writer Substack, AmmoLand News, and the Second Amendment Foundation Investigative Journalism Projec...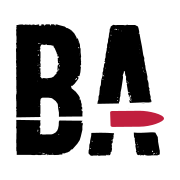 bearingarms.com