Discussion Starter
·
#1
·
I pulled the receiver stub from the barrel trunnion on my Type I barrel assembly this evening. Here are the pictures.
This was one of the PLO kits, one of the bottom of the barrel ones, maybe the very bottom Type I kit! It was the one with a burned upper hand guard. But it's mine. I am guessing that it was re-arsenaled as the original s/n was obliterated with a "8" stamp and a new one added below. The one thing that is missing is a date of manufacture. All of the pictures of other Type I kits I have seen have had a date. Anyone have any ideas?
Left side
Right side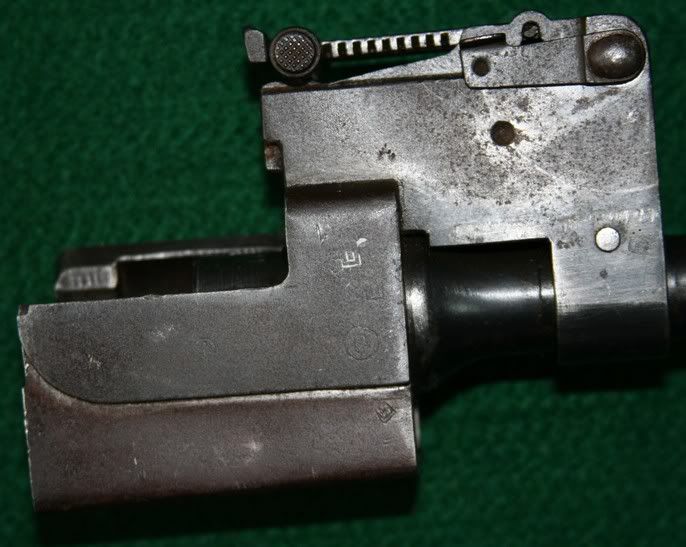 Top
End view, you can see the sheet metal of the receiver stub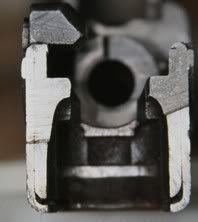 Bottom view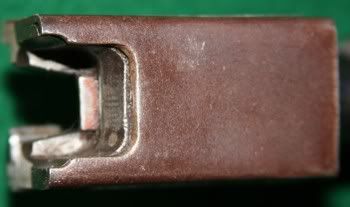 Front End - You can see the rivet heads on the inside. They have been ground flush on exterior side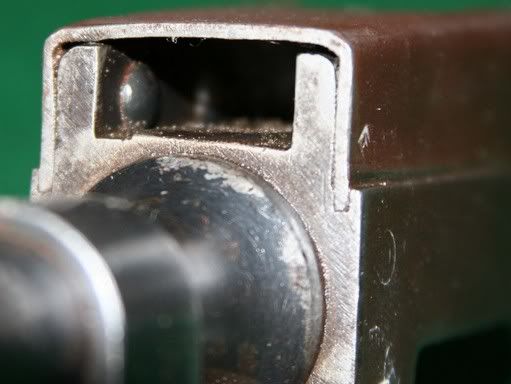 First Rivet Removed. Exterior side of receiver has been counter bored to allow rivet to flair out when set, so it can be ground flush with the receiver. If you look close you can see the partial outline of the other rivet .
The rest of the rivets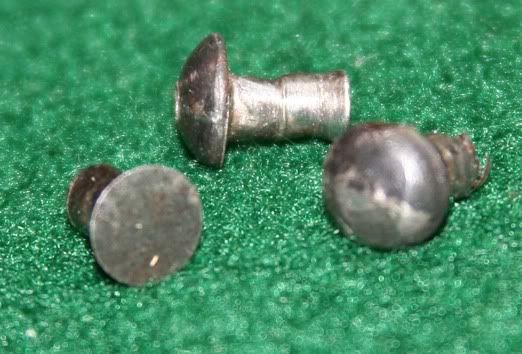 The Receiver stub, at last. Even after the rivets were pulled it was a real PITA to remove from the trunnion. The shell is 0.065 thick and was pressed into the counter bored holes of the trunnion. (The rear end that I have came from a different rifle and it appears to be made from 0.071 thickness metal).
Any thoughts that the Type I sheet metal receiver was discontinued do to problems with the riveted construction not holding up is BS!
Bottom of trunnion - You can see the feed ramp rivet and the relief cut for the heads of the front trunnion rivets.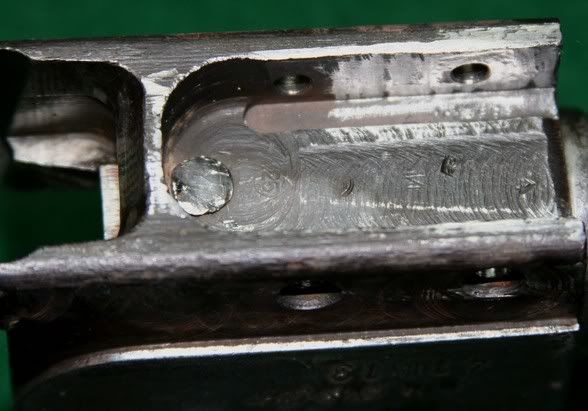 Another bottom view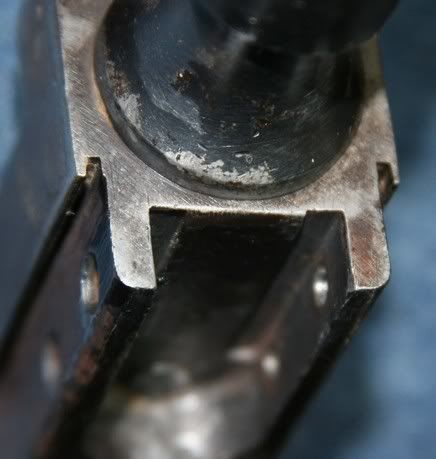 Side by Side view of Type I Trunnion and Type II receiver stub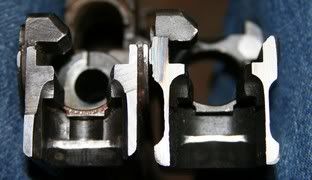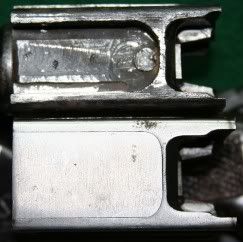 Next step is to remove the barrel from the trunnion and decide how to repair the trunnion.