Hello Guys,
I was looking at a type 1 style top cover I have(its numbers matching to a t1 recoil assembly) and comparing it to other type 2 top covers.
It is different in many ways;
1. First of all, without even measuring the thickness, I thought the t1 was more thin. It feels more thin. So I got some calipers out. Its actually a cunt hair more thick than a t2 style. It shocked me. I could be completely wrong on this, but I think its a different type of steel. It feels lighter and has a slightly different sound when tapping on it. On to the more concrete findings...
2. The most noticeable difference is the contours on the top cover bends itself, as shown in these pictures. T1 on left and T2 on right. Notice the radius of the longitudinal ribs. Radius on the bottom corners and edges. All different.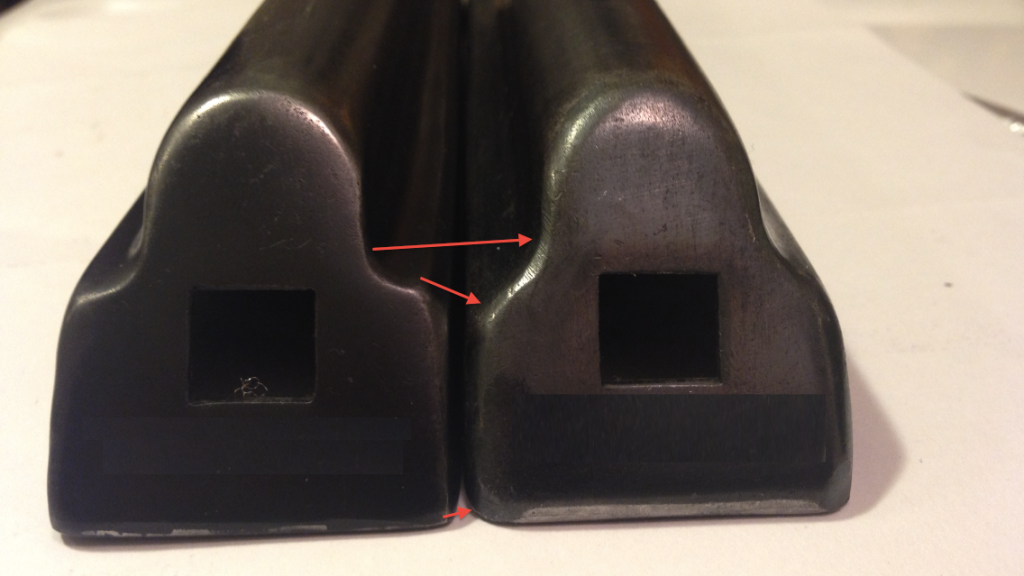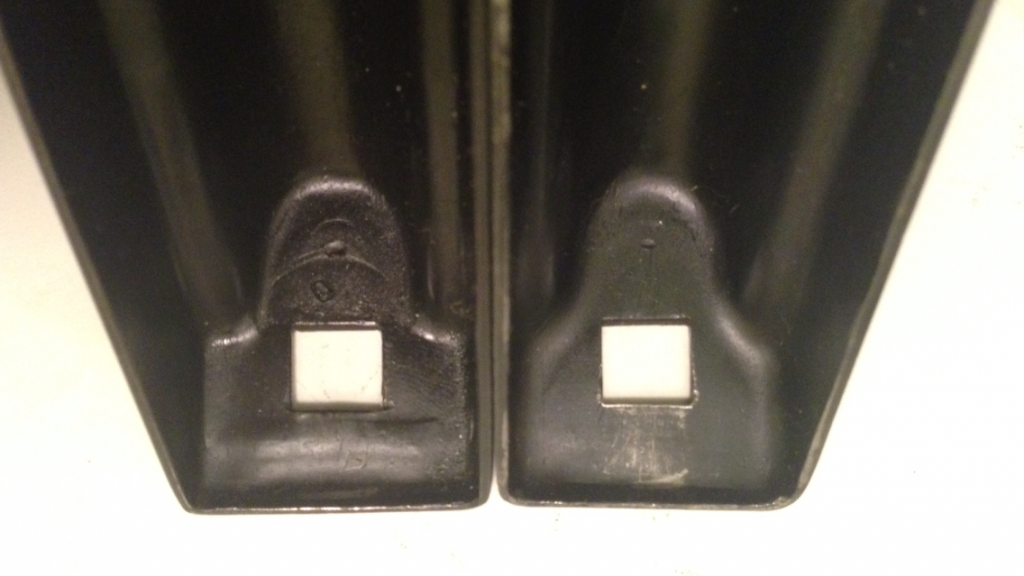 3. The third thing I noticed was that the selector cutout(the 45 degree cut where the selector rests while in safe) was shorter on the t1 than the t2. But it looks like both top covers have the same overall height. Type 1 is on bottom.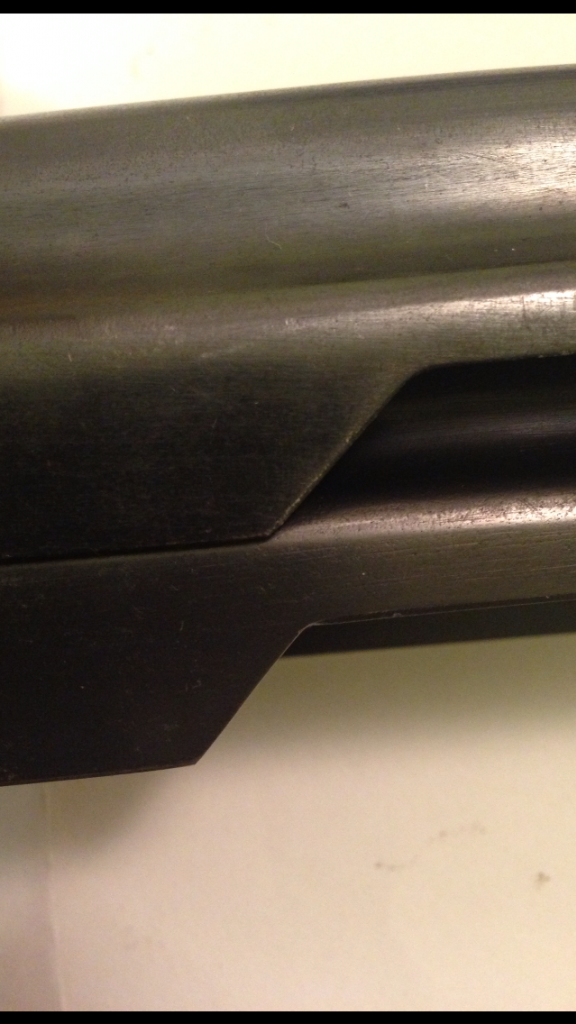 4. The forth difference I only know about because I had the t1 top cover welded to better fit a t2, was that where the top cover is cut out to fit the front trunion (just above where the serial numbers are, I had mine modified to drop down another 1/16"+ and fix the radius on that area so that it would fit a t2 receiver better.... So Im not sure if thats a real difference or not, but it makes sense... As the T1 trunion looks to sit a little higher and is a little more rough cut than the t2.
5. I just noticed that the widths of the outside and inside dimensions are different on both top covers. The T1 had an approx OD of 38.66mm and ID of 35.27. The T2 had OD of 37.88mm and ID of 34.70. Again, these are approximate.
Well, I hope we learned something today! I was stoked to find this out. I think a lot of us have been thinking for a long time that there was only one type of top cover for both t1 and t2. Now we know, there is at least one. BTW, both top covers shown have copious amounts of proofs on the inside. Both are indeed russian.