Discussion Starter
·
#1
·
Had to go to a Bday party yesterday. The party was 2hrs drive away, up the Pa turnpike. The weather called for a coating to an inch of snow. I carpooled with 2 other friends and we were doing pretty time despite the accumulating snow. And then at about 12:30pm.......WAM! Everyone came to a screeching halt! As we found out later we were 2 miles away from a 56 car (one fatality) pileup. Also it turns out that another friend, and his family, who was also going to the same party was in the middle of that wreck. They were fine but the car was totaled. So we sat there for the next 7 hours.
Talking a long walk up and down the turnpike parking lot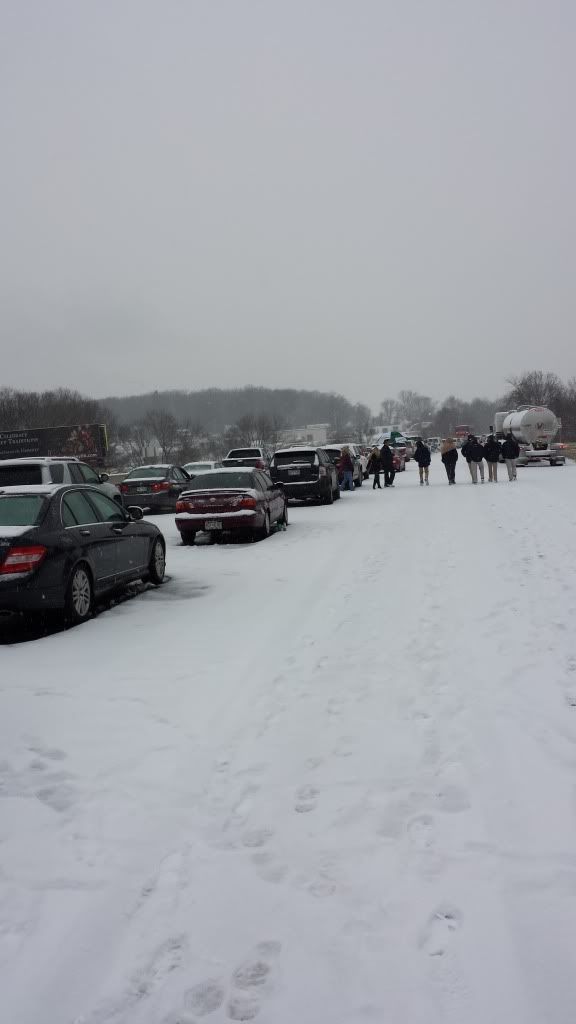 Came across a band playing bag pipes!
We finally got going around 7pm when the Pa state police and PennDot moved enough cars and pulled out enough people to create a lane on the shoulder.
The cars on the left are totaled. The white one had no wheel assembly on the right (tire, hub, strut, ....all gone)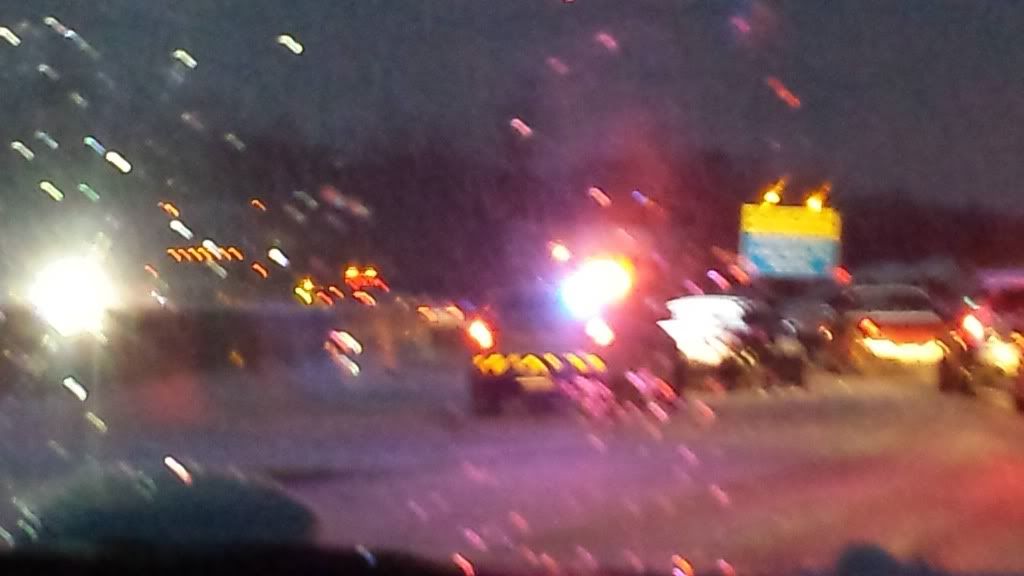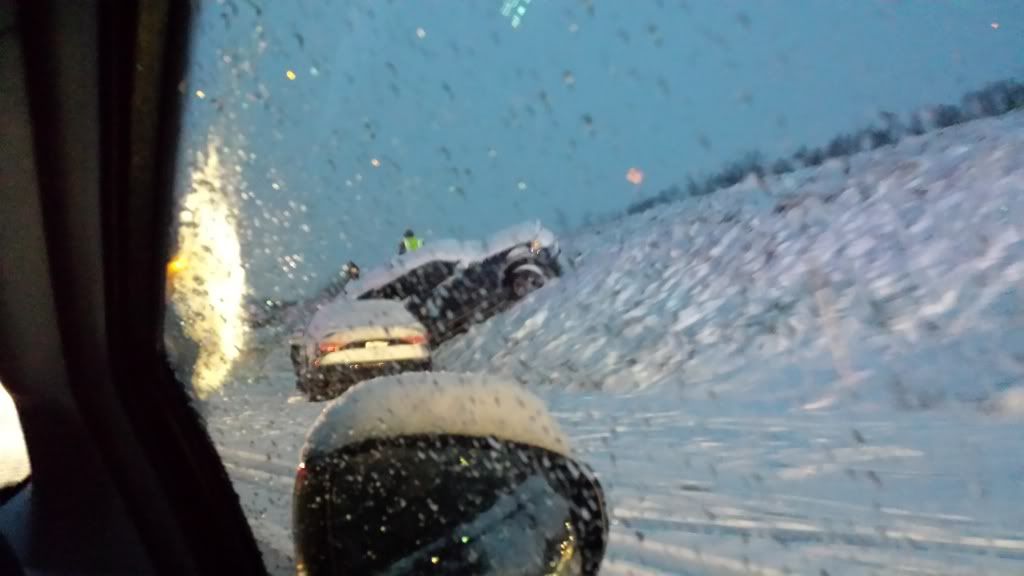 we took the next exit, (Morgantown) which was just 3 miles away and stopped at the nearest McDonalds. That place was swamped, completely packed with all those who were stuck with us on the west bound side of the turnpike. Luckily a cop happened to walk in to order food and mentioned that the exit to the East bound (the way to go home) was closed. We had to find alternative routes, trough little towns and little snow covered roads in the hills of Pa. Long story short I got home around 11pm.
Here's what I learned.
1) women freak out almost immediately. A traffic jam is equivalent to an attack by Nazi Zombies from space. We might as well have dug our own graves right than and there. Everything was an OMG!! .....OMG there are no indoor facilities.....OMG we will get buried by the snow. They were calling for up to 6in of snow
.....OMG we will freeze to death and run out of gas. We were in a Prius with a3/4 full tank! .....OMG we are going to starve to death. There was panic and crying and I was sorry I didn't bring my gun so that I could put myself out of my misery. Partially why I took long walks in the freezing snow.
2) have some simple stuff in the car for just in case. This would not have helped me in this situation because I wasn't in my car but having some blankets, and extra pair of socks, maybe an MRE or two. Maybe some fire staring material and some small water purification. We were along the turnpike and there was plenty of wood if for some reason you'd need a fire and snow can be melted to drink but there was also a creek nearby.
3) never eat at a fast food place. Yesterday I was reminded of why I haven't been in a fast food joint in a decade. Good it tasted ....well un natural.
4) hearing protection against those who freak out
5) although I didn't need it, a gun is still a useful tool especially when spending a day with thousands of total strangers. Everyone was cool and all but you never know.
6) liquor. Might not be a bad idea to have. Good to pass the time
and I'm pretty sure that someone had to have some type of food and nothing gets a party started like liquor.
so today I called out and slept in