Discussion Starter
•
#1
•
Ive been wanting to build one of these for a long time and recently started getting the essentials to get started.
This will be a gold bling bling gun, but will be painted because I'm too cheap to actually have it plated...
I will be using
$300 - M70ab1 Slabside UF with dust cover lock and "m64 style stock" - Sourced from APEX -
https://www.apexgunparts.com/product_info.php/products_id/4198
$200 - Galil gas block that I will rep-rofile on the bottom - Sourced from the Marketplace
$170 - Laser engraved bakelite HGs - Sourced from the marketplace
$20 - Standard AK gas tube, I decided not to use the bulgarian one because the pictures I have found on the Tabuk Carbine have 2 vent holes and not 4 - sourced from my parts bin
$25 - BHO Yugo mag
What I need - open to suggestions!
Barrel - Most likely pick one up from Two Rivers Arms
Muzzle Device - Two Rivers?
Hooded Front Sight - Two Rivers?
Correct Length for gas piston - ?
Receiver - Childers?
RSB Engraved - Two rivers wont do it unless they build the gun
Here are some pictures of some of the parts I have already, as you can see Ive been playing with Gold paint and it turned out really nice
Im going to try to find the original sized coin for the handguards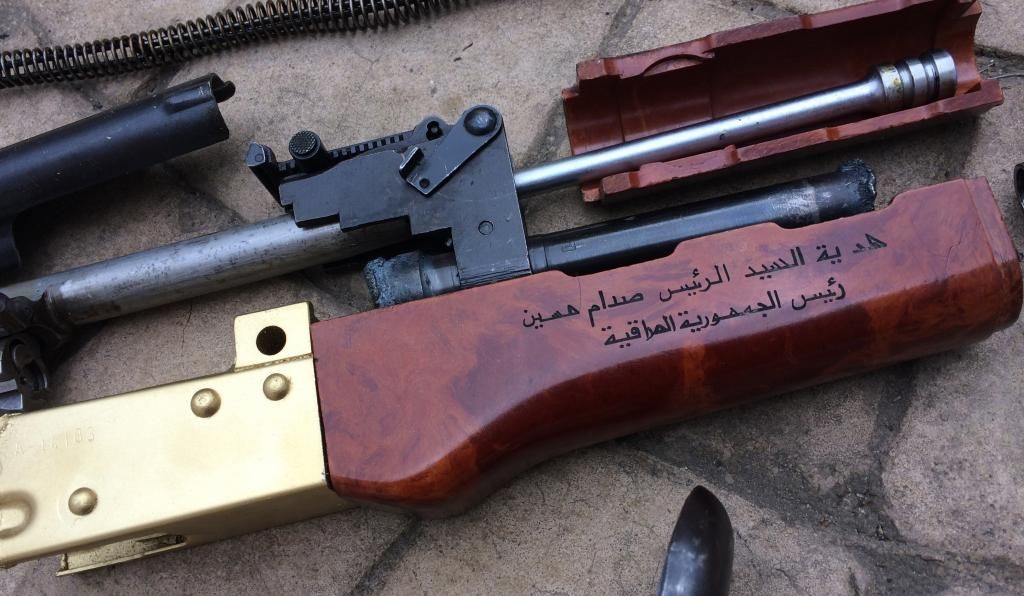 Pictures dont do the gold paint justice
Look at the reflection of the recoil spring on the gold paint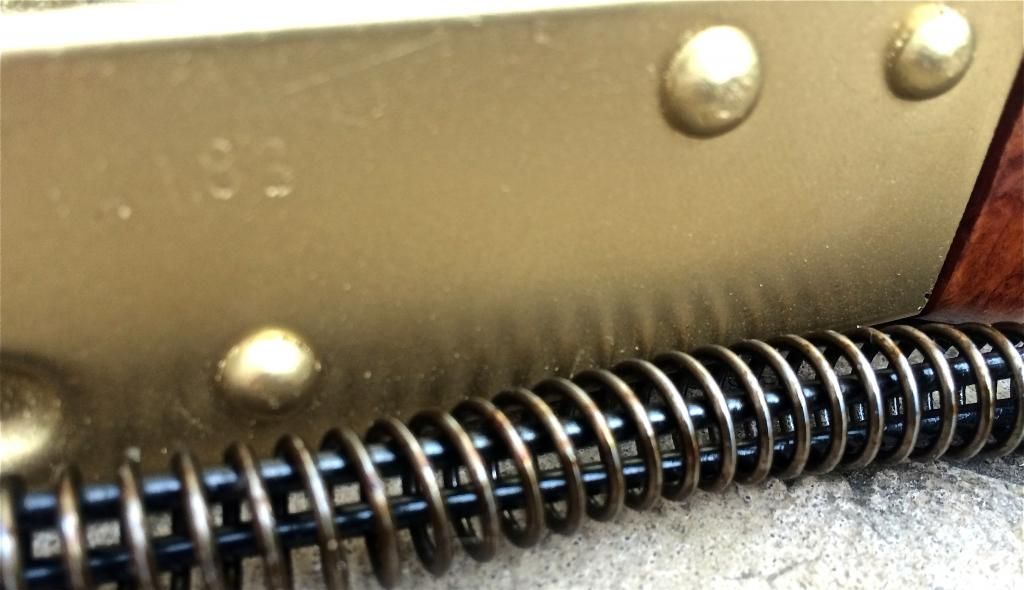 Here is a mag that i cleaned and painted gold, turned out great!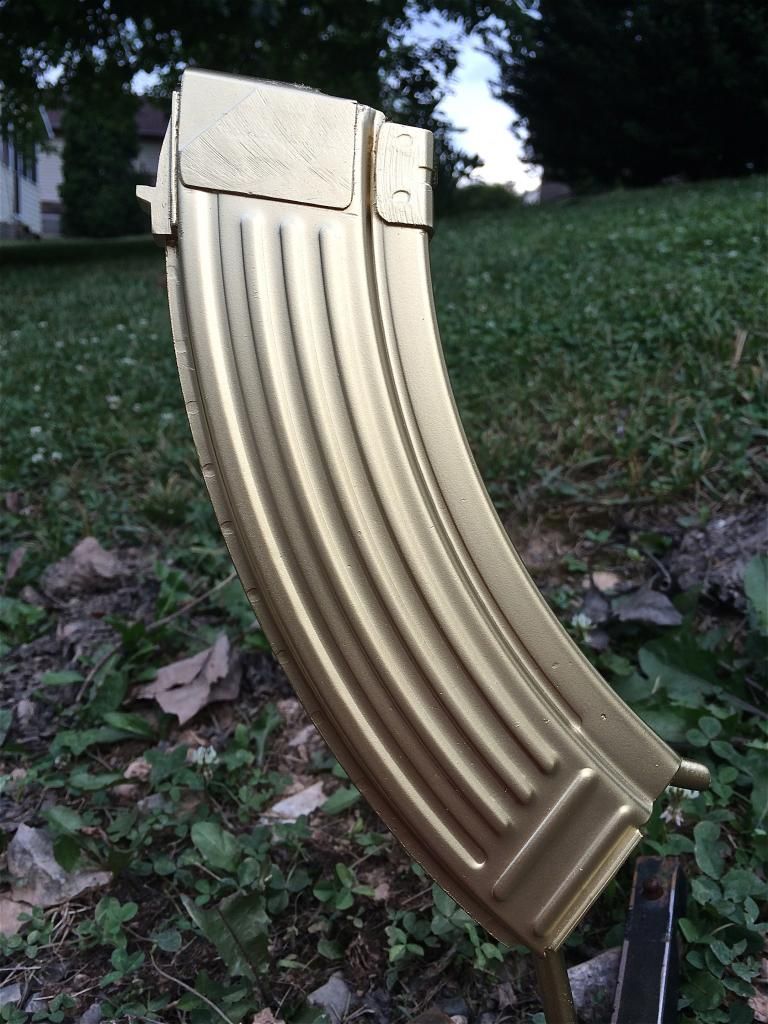 Here is a gold plated watch and a receiver stub painted with the gold paint, color is perfect.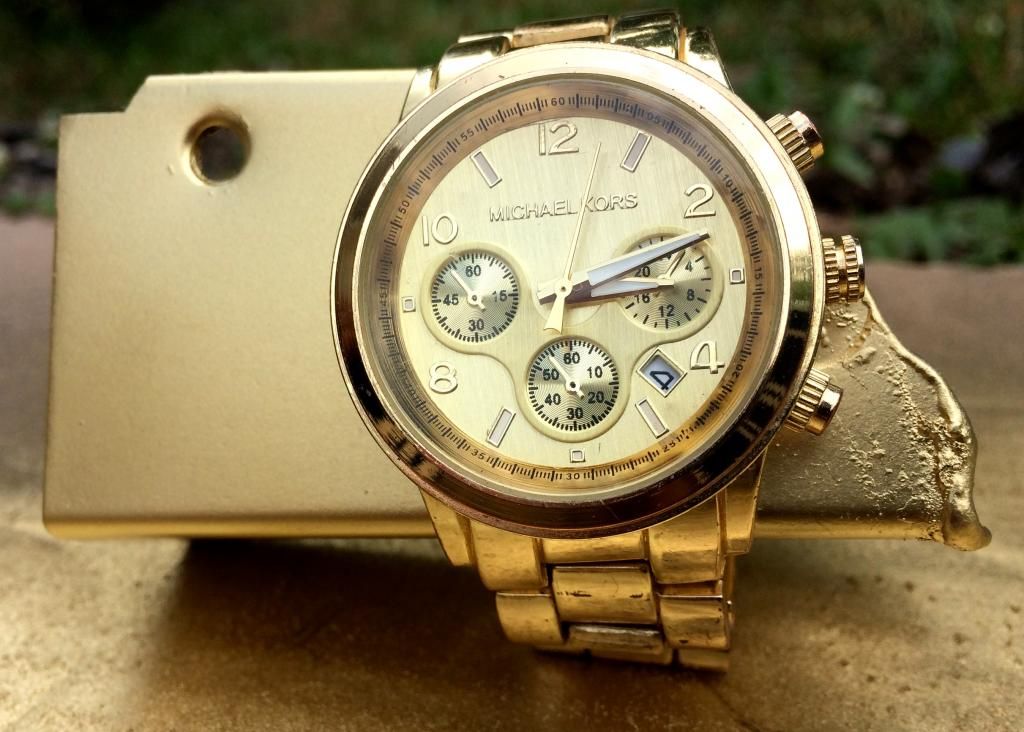 Ill update this as I get more parts and start building!
THanks,
Justin