Discussion Starter
·
#1
·
ALL SOLD PENDING $$$$
I have a large amount of AR items that have been laying around for sometime. Instead of parting it all out and selling the items individually I am selling it all as one lot. I Also have a bunch of AK items listed as well... I would like to get $500 plus shipping for everything... Feel free to email me any offers. I am not wanting to separate any items unless there is something that you are REALLY wanting and are willing to pay for... If you are interested in a individual item please email me a offer but realize that items are discounted for bulk sale. Low ball offers will be ignored.
EVERYTHING LISTED BELOW FOR $500 PLUS SHIPPING
3 green & 1 blk Ergo grips NIW...
2 NIW Tango Down Battle grips Black
1 Black SAW styled grip NIW
1 Blk DPMS??? grip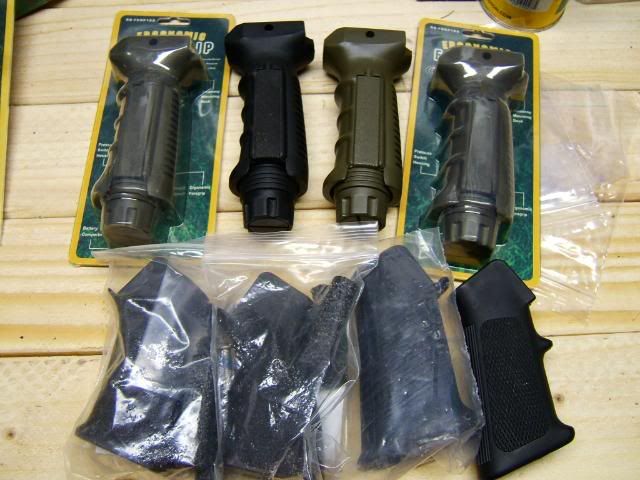 1 Vltor styled rail set green with matching grip... cheap but seems to be decent quality
1 Vltor styled buttstock
1 versapod bipod copy with mount
1 surefire styled light. very solid lots of metal but couldnt get it to lock up real tight. has 3 lights and two triggers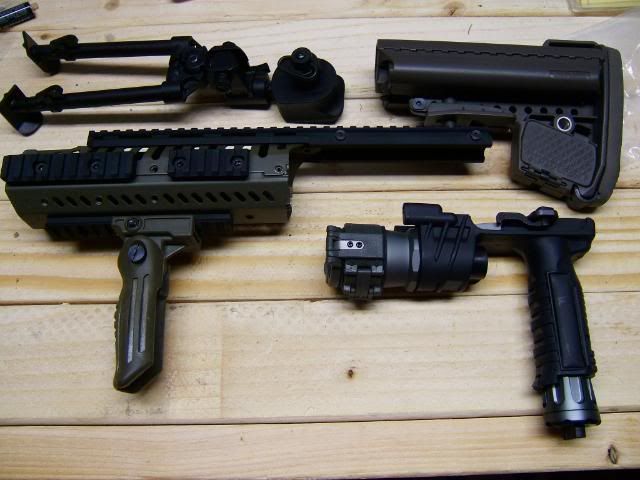 1 Handguard removal tool niw (very handy)
1 set used handguards
1 clamp on bipod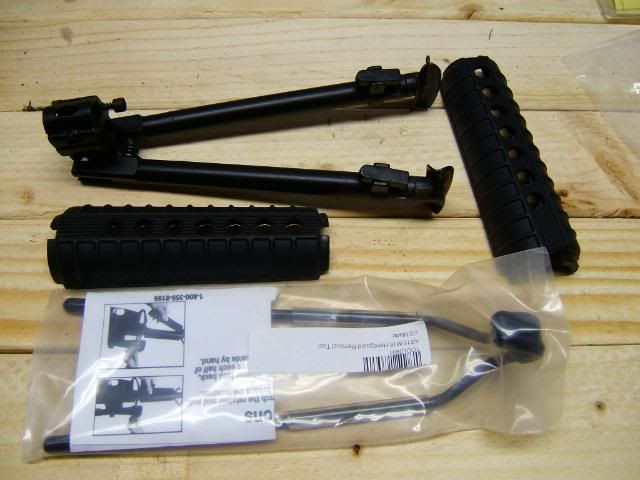 1 1-4???? cheap tactical scope. poor eye relief and doubt its 1x but havent played with it much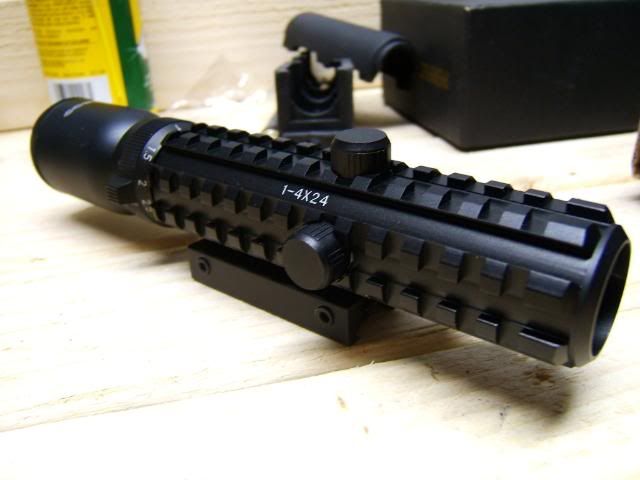 4 new mag couplings
1 new speed loader
2 NIW 5pk colored sights
2 new ProMag front sight rails
2 sling attachments new (cant remember make but they are name brand)
2 new barrel extensions alluminum
1 niw handguard rail set
2 black M4 stock sets 1 niw 1 opened but I believe it is complete
1 NIW blk glacier handguard set