These images used to be on my website, but when the Russian server those older pages were hosted on went down I lost those pages. I thought about recreating them, but decided to post them here first.I had a request for them tonight, so I thought I'd post them here so others can also use them for reference.
All of the finishes are original Soviet era, and many of the sets are military take-offs that came off the same exact parent rifle. A few are simply mated for color and era correctness, while one or two sets are just mated for color and similarity of wood materials and might even have a part from another factory mixed in. There's at least one unknown factory enigmatic looking buttstock here, can you find it? Must be a replacement style, I guess, but the set is Soviet era and has a very nice looking finish none the less.
Anyway, if you can use these pictures for your private research, be my guest. I also welcome others to post images of wood sets they own, or have owned, or ask questions or post comments on sets they see here.
IZHMASH AK: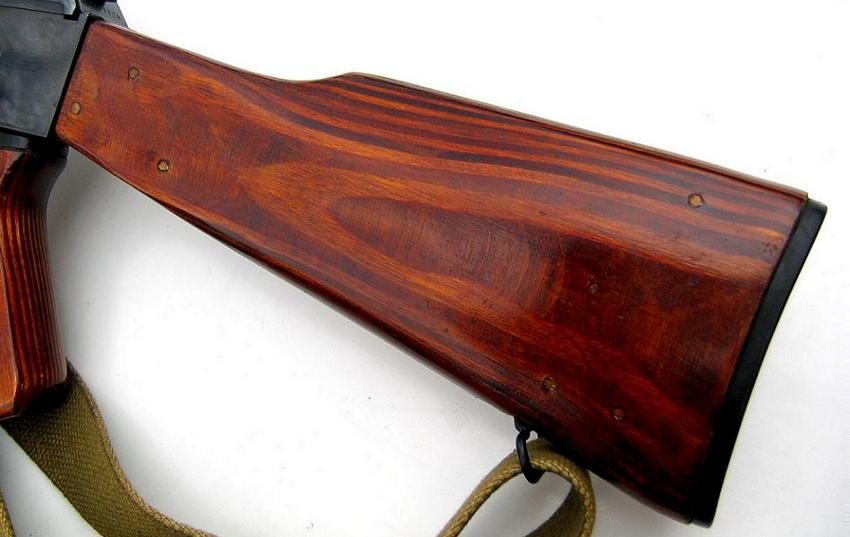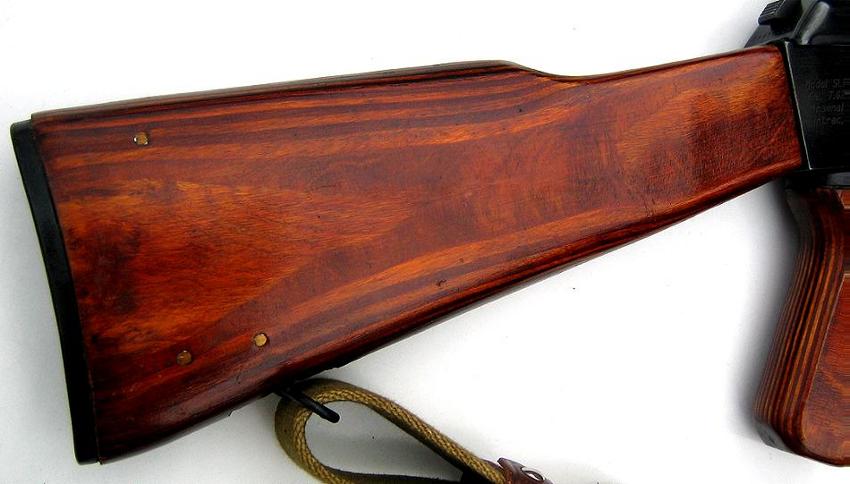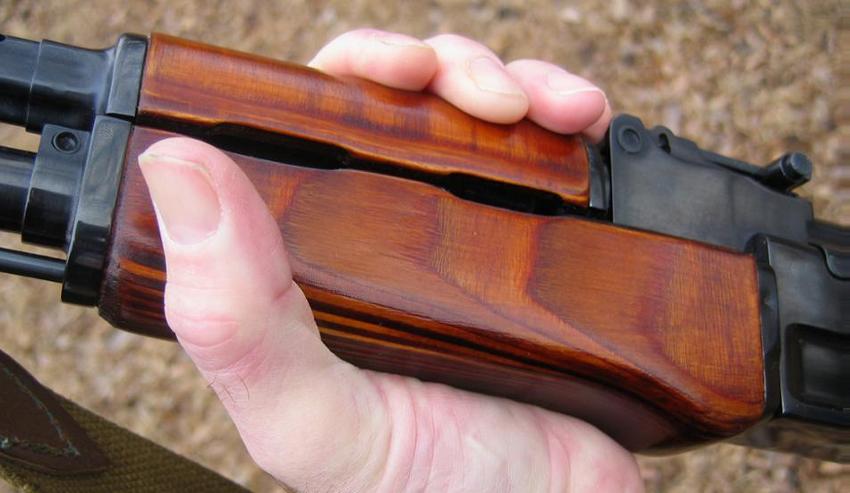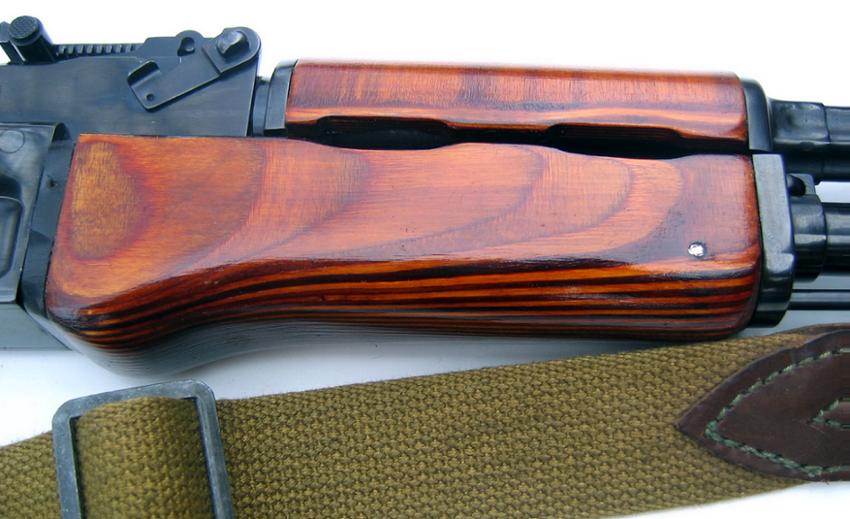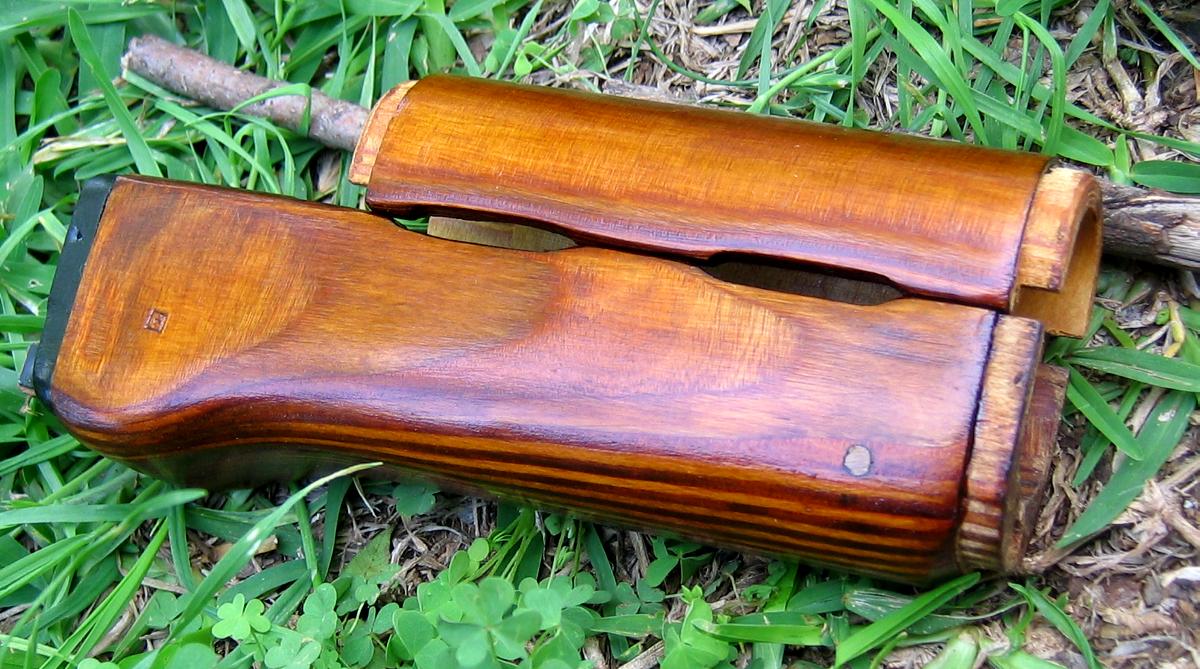 IZHMASH AKM: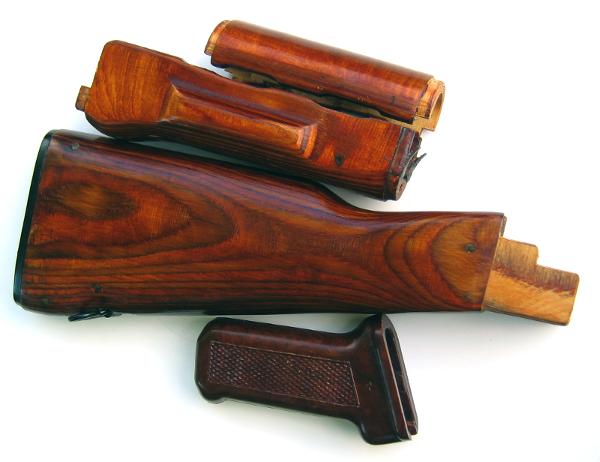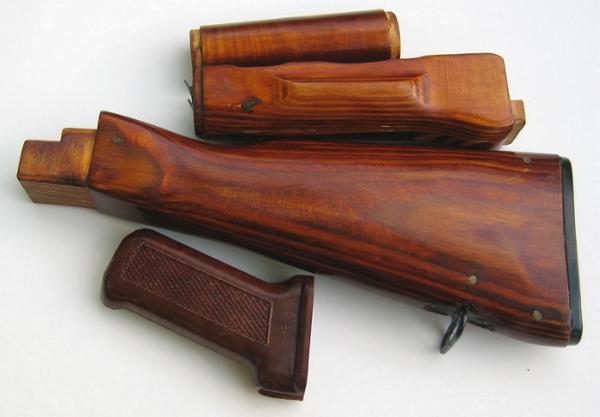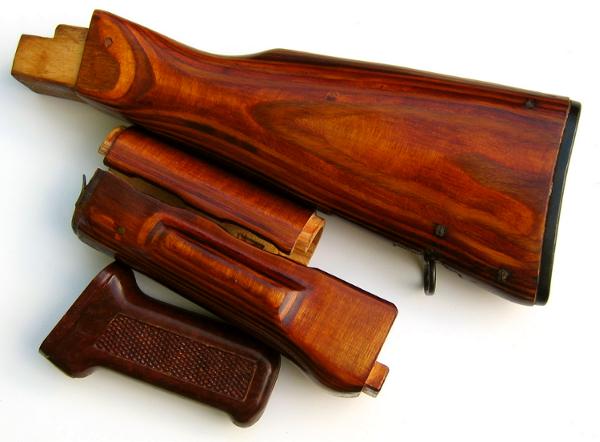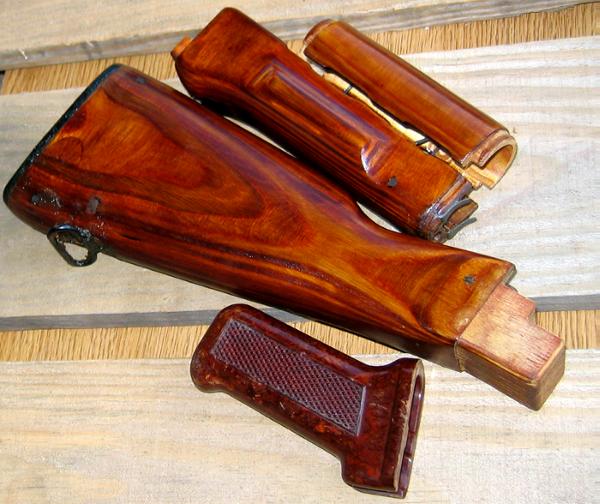 1977
Mixed AKM stocks to show color variations: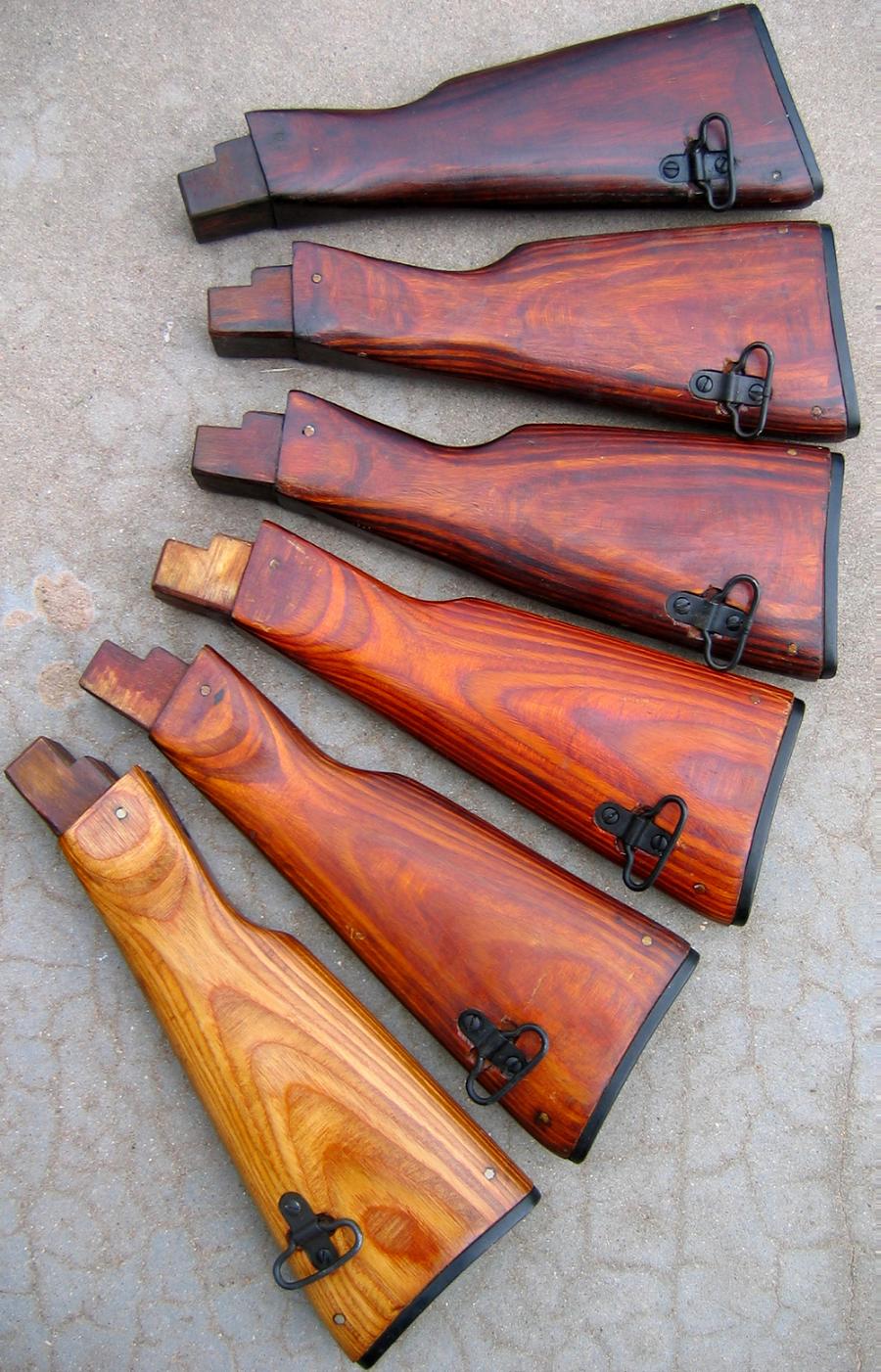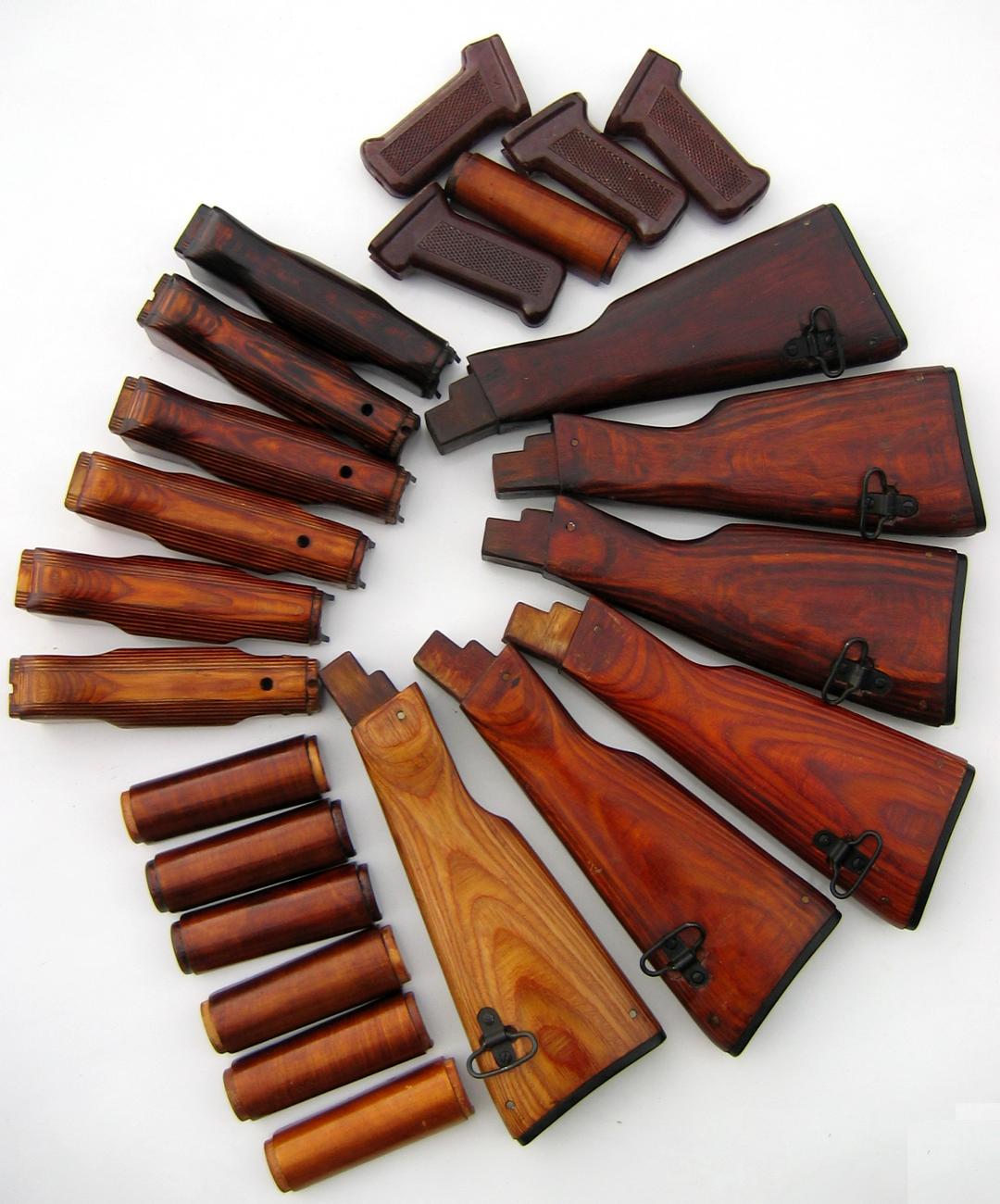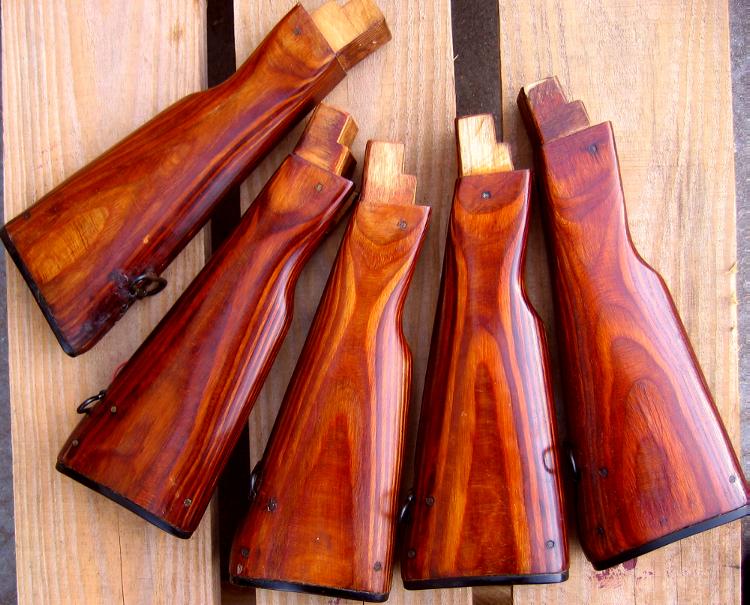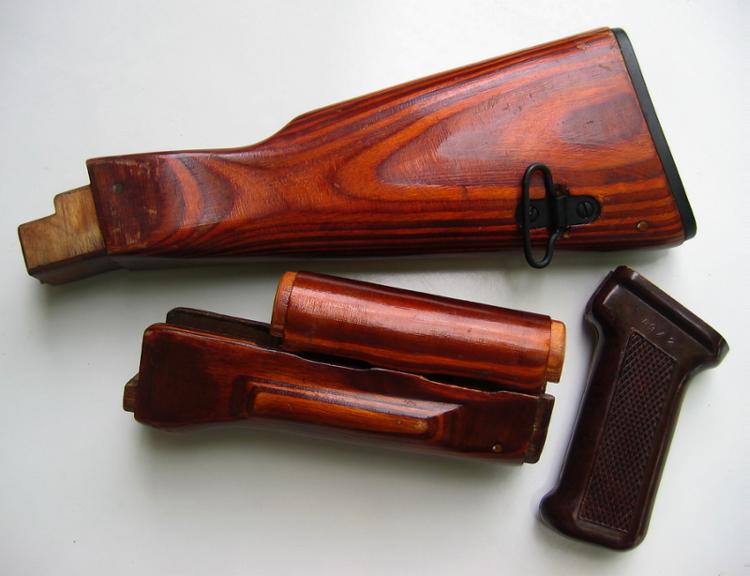 Mixed sets: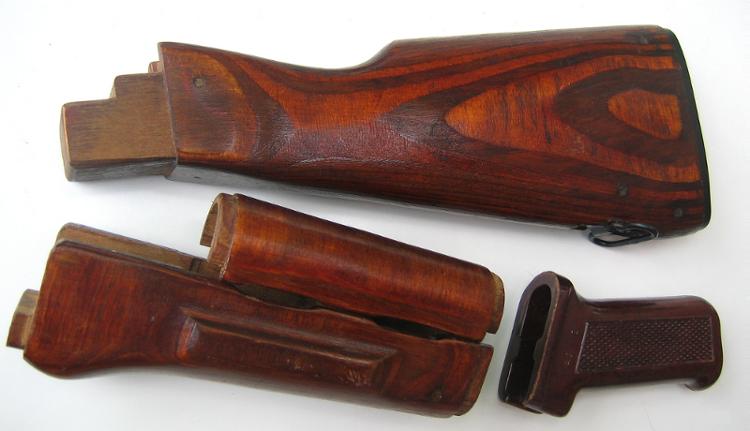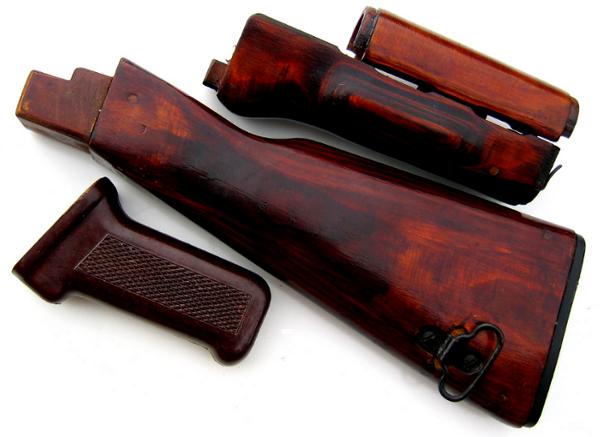 izzy: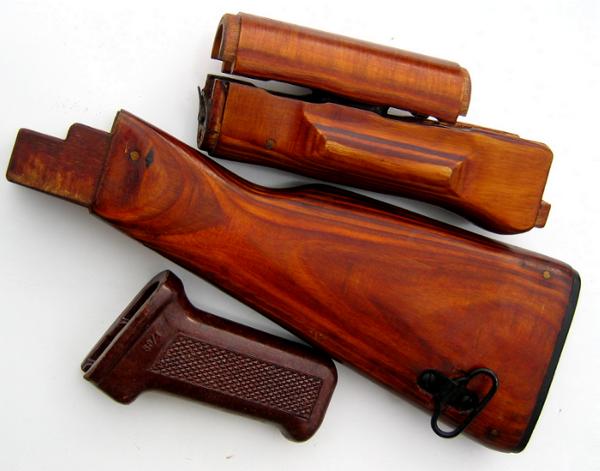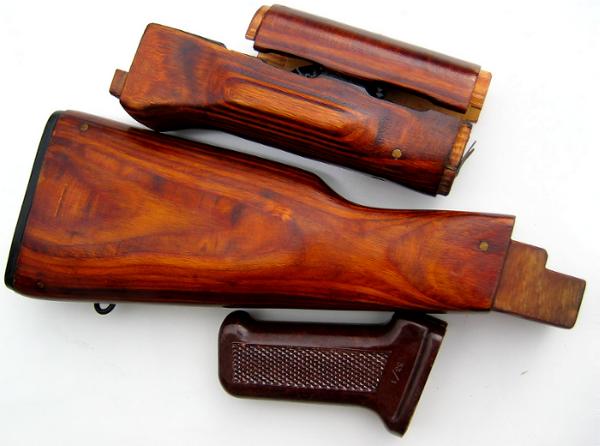 TULA AKM: