Discussion Starter
·
#1
·
My old friend Joe (Caliri47) and I were reminiscing about the old days, before the Internet, before receivers, even before Clayco, when Shotgun News, Lancer Militaria, and a few other sales lists were the only places to find anything. The days when finding a magazine pouch, a Russian enlisted belt buckle, or maybe a Polish grenade launcher spigot was a really big deal. I pulled out a couple of my magazine pouch boxes and photographed some of the more unusual examples (old and new acquisitions) and thought others might be interested in seeing them. I will add more as I dig them out.
Russia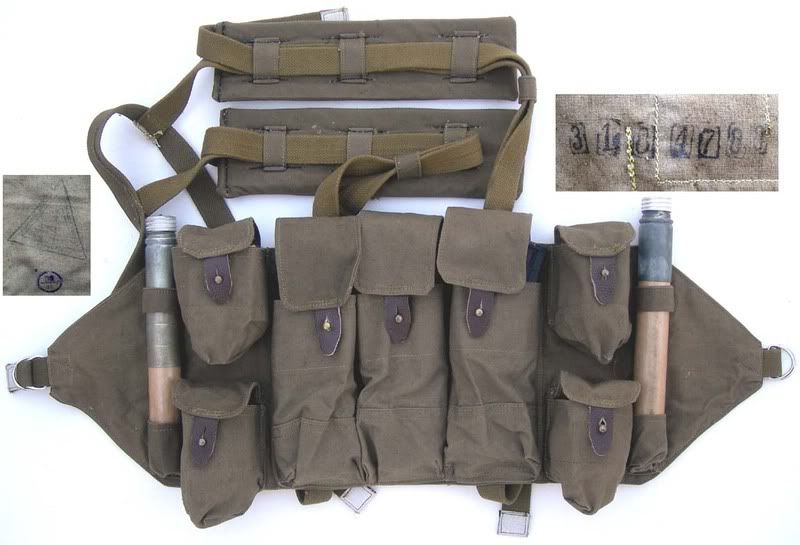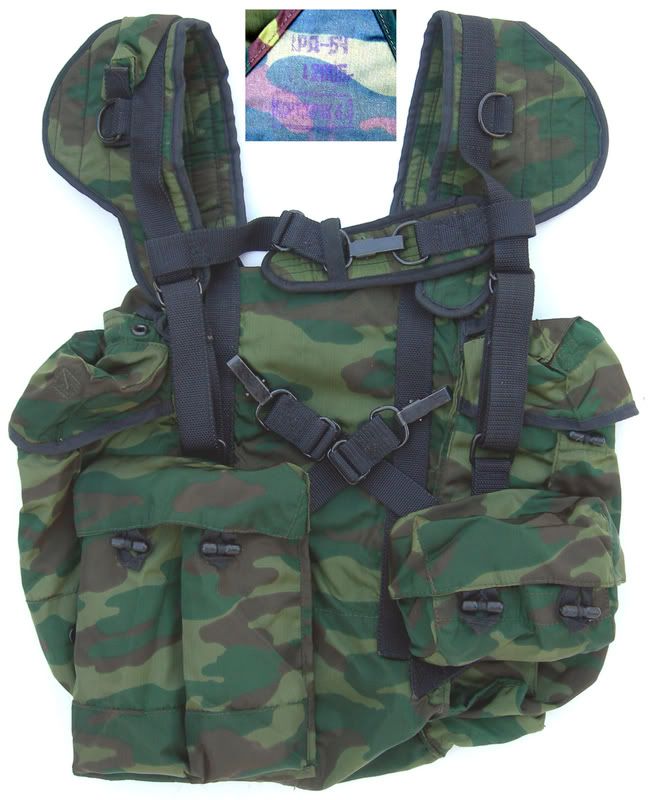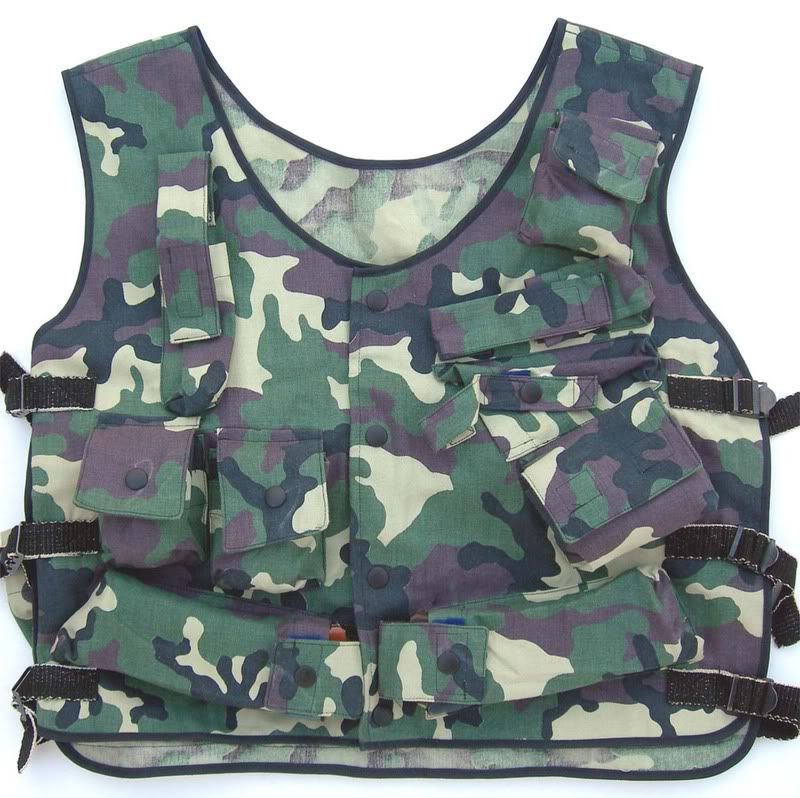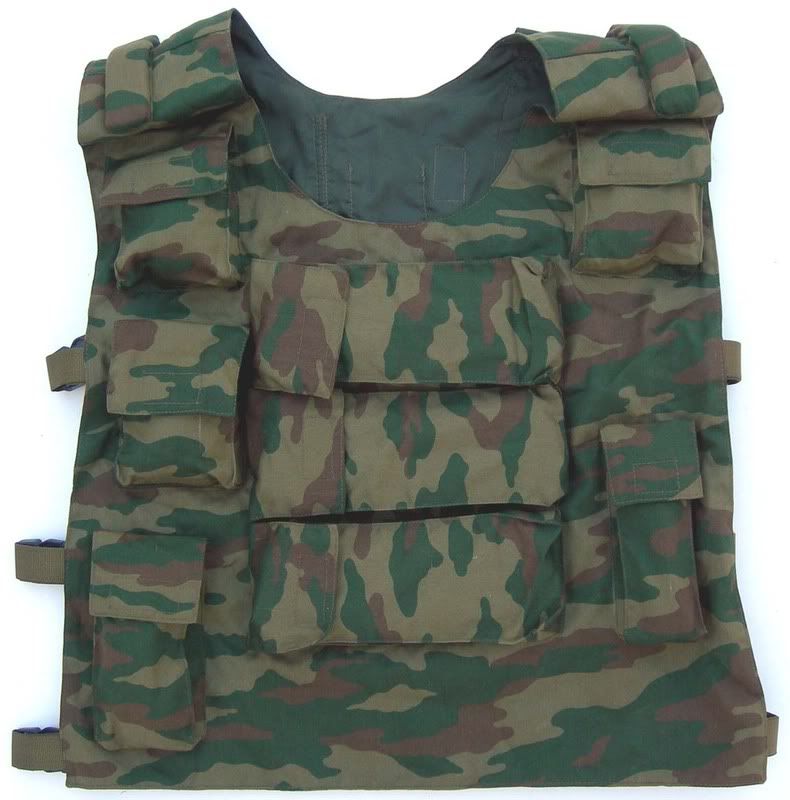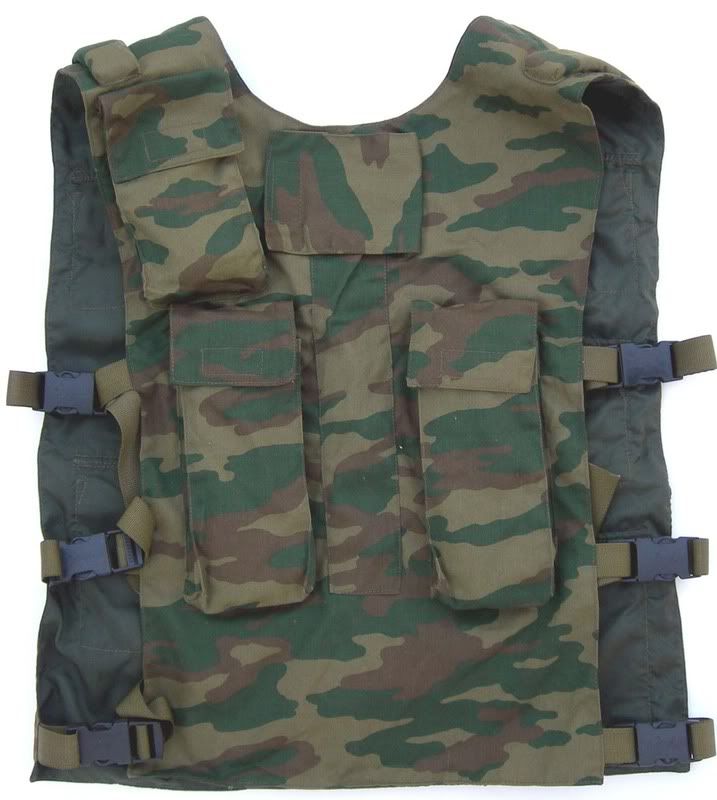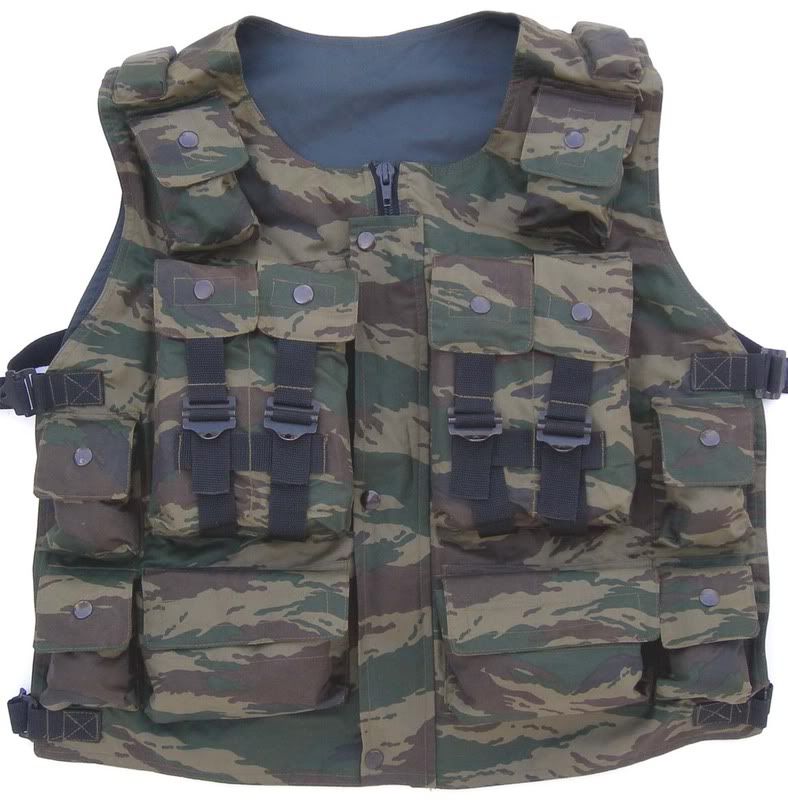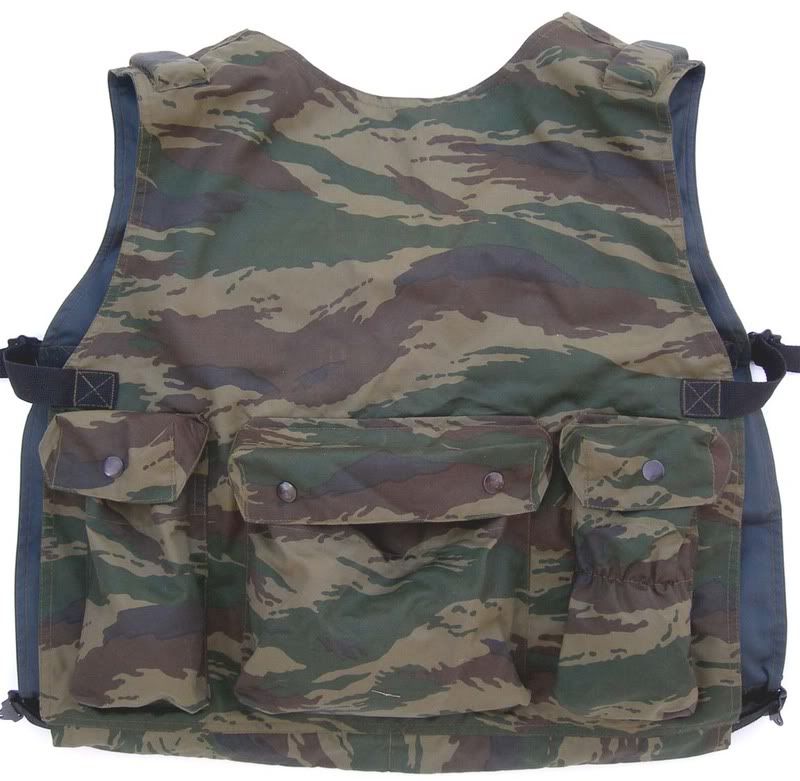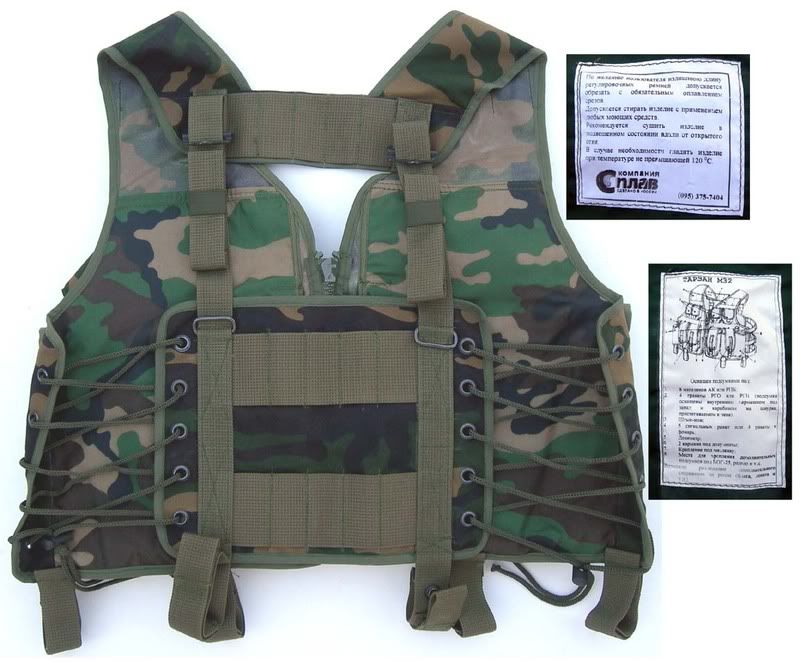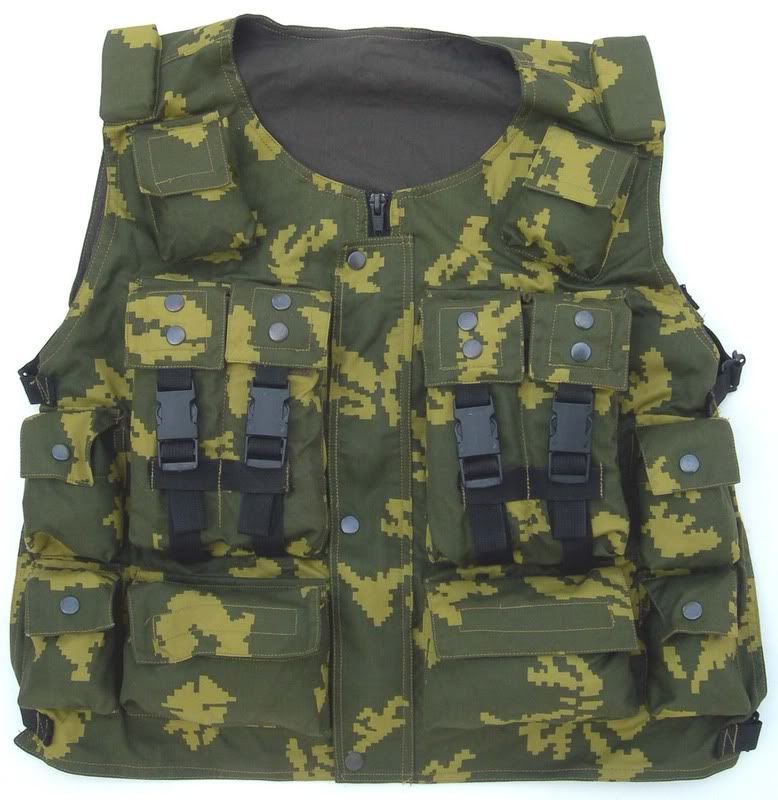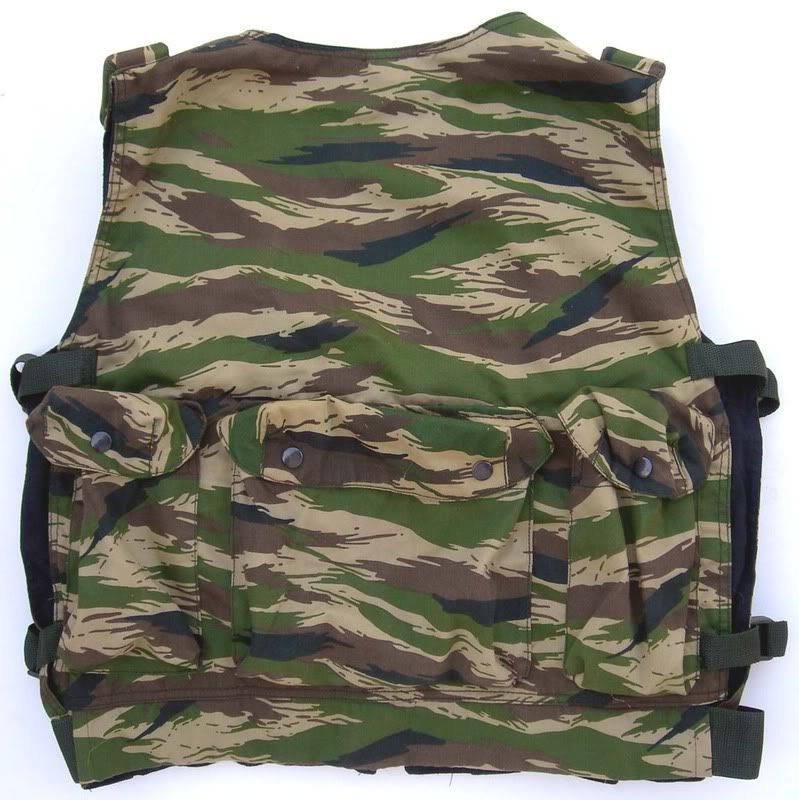 SVD chest rig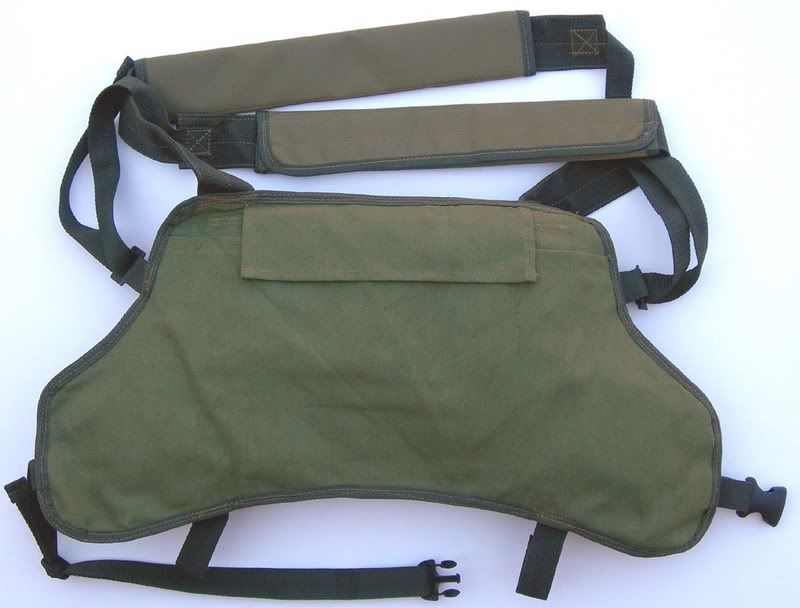 GP 30mm grenade carriers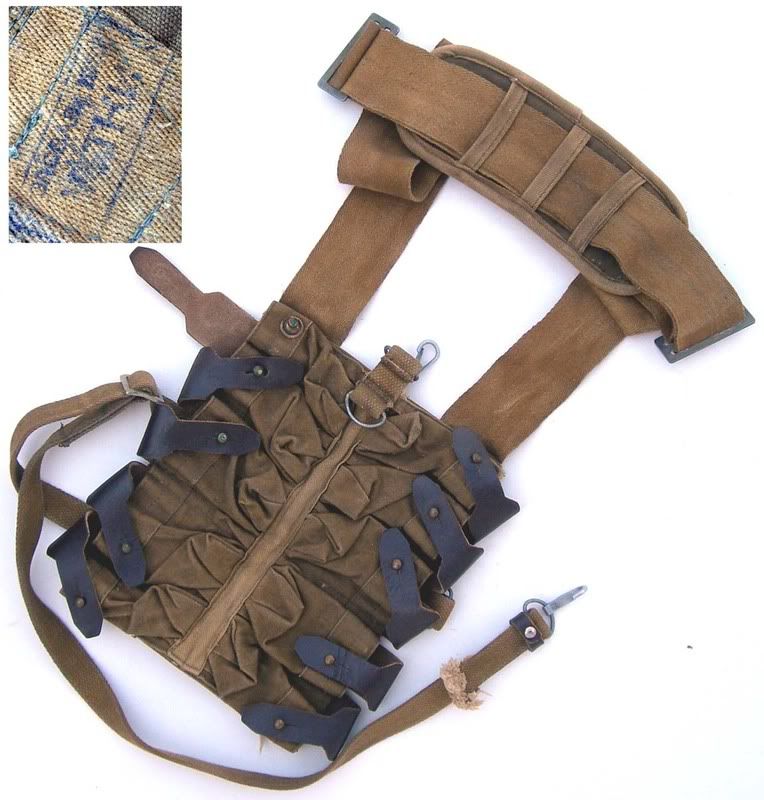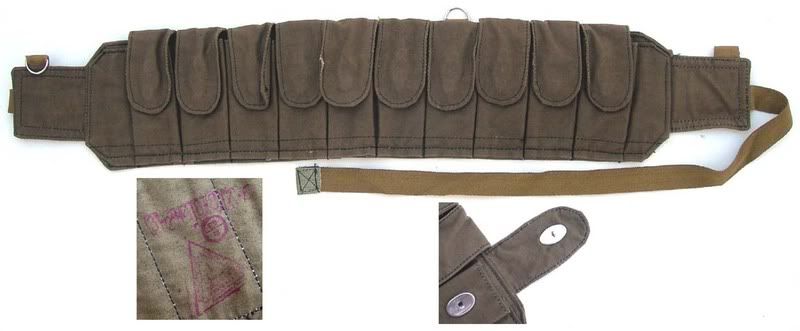 Unit or local manufature chest rigs from the Russian invasion of Afghanistan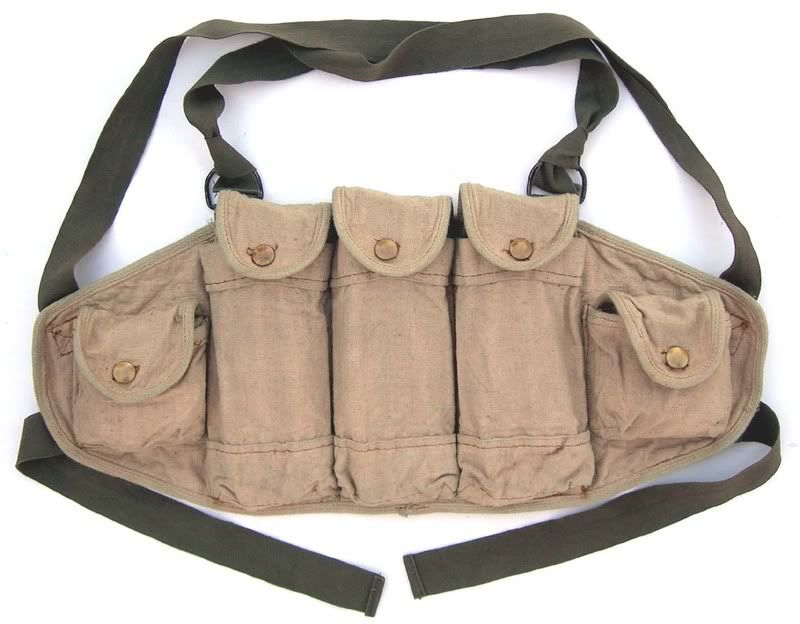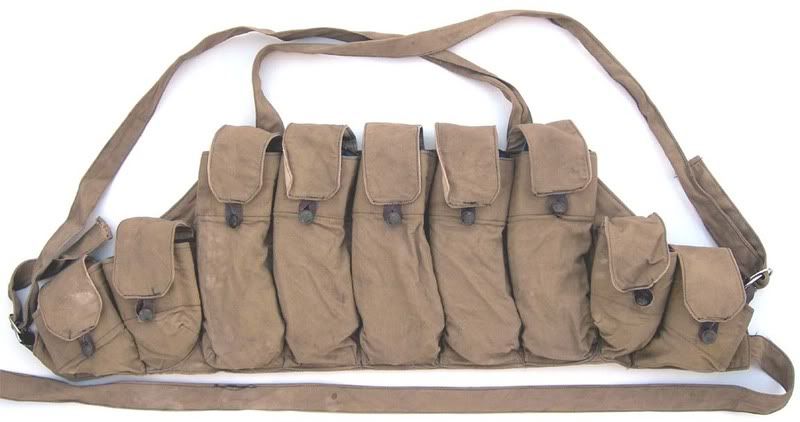 East German Fallschirmjager vest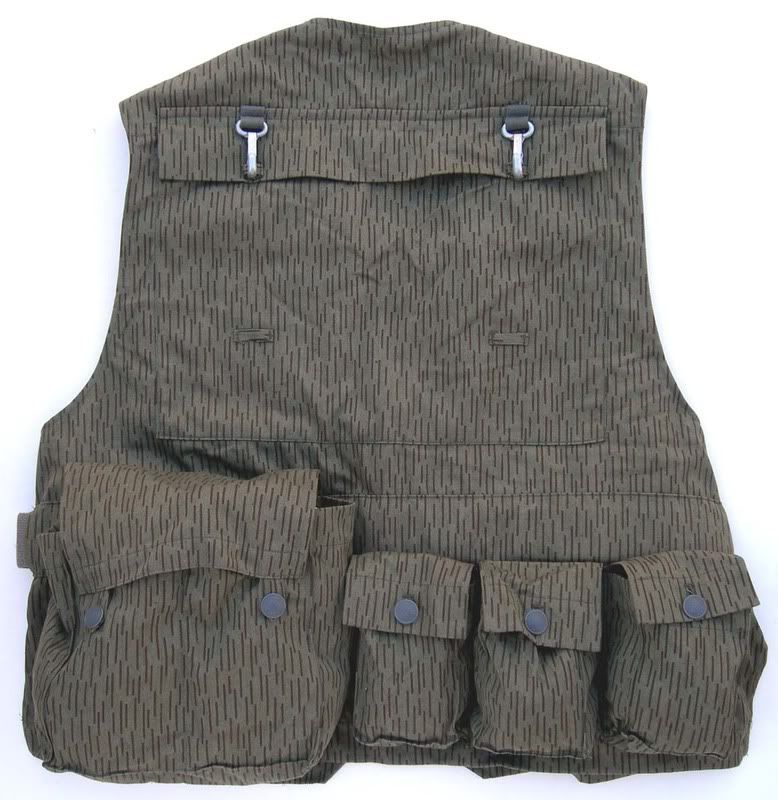 A few from Lebanon, when they were fighting over the green line, both Christian and PLO.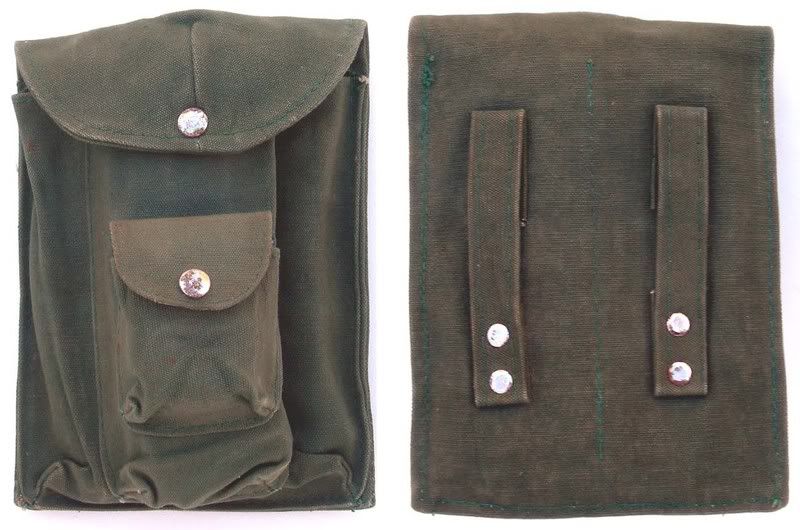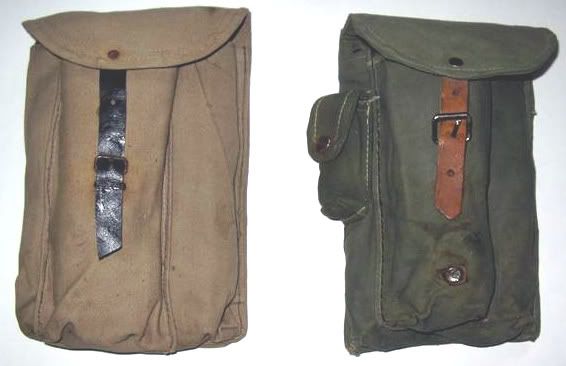 Caliri47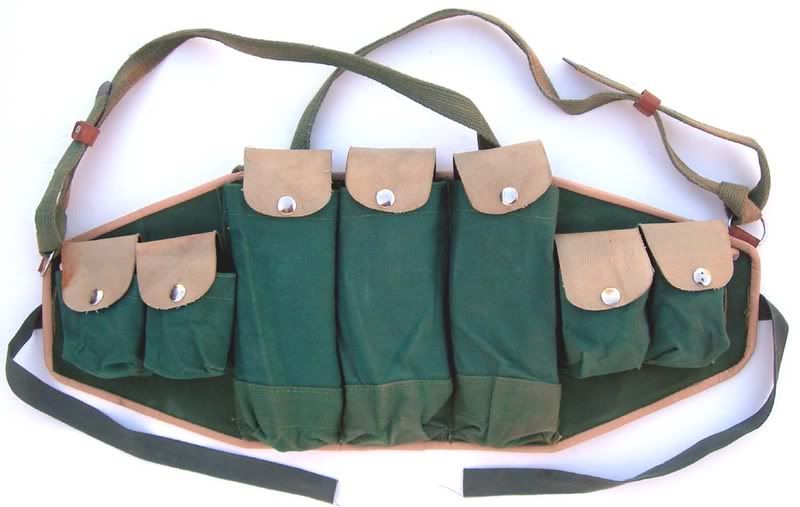 "Kastero The Resister...The Public Association of Nasar"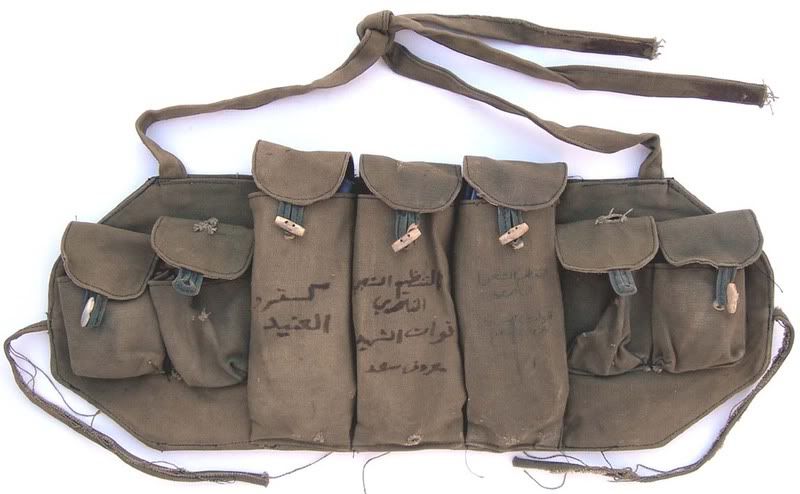 For M-16 magazines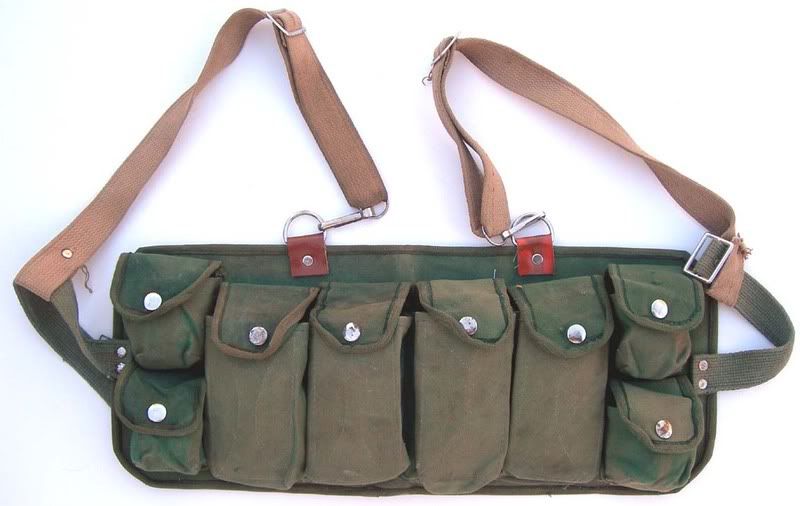 For FAL or G3 magazines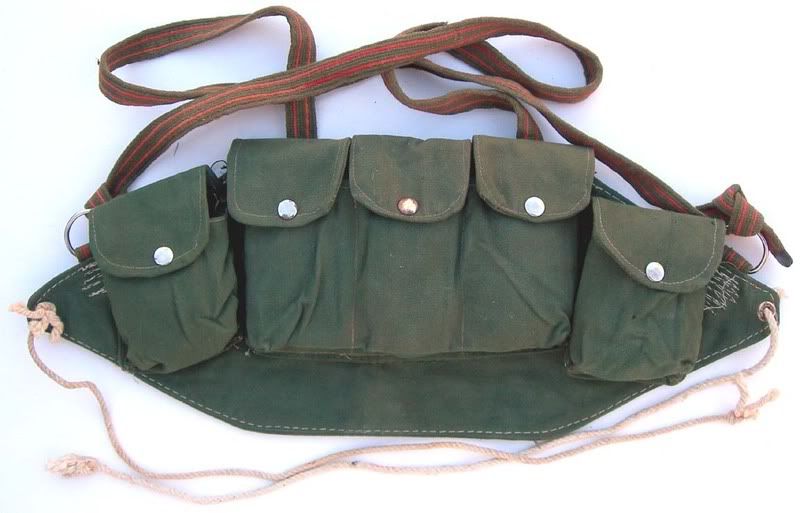 Probably for HK 33 40 round magazines
Weapon cases (a little off topic)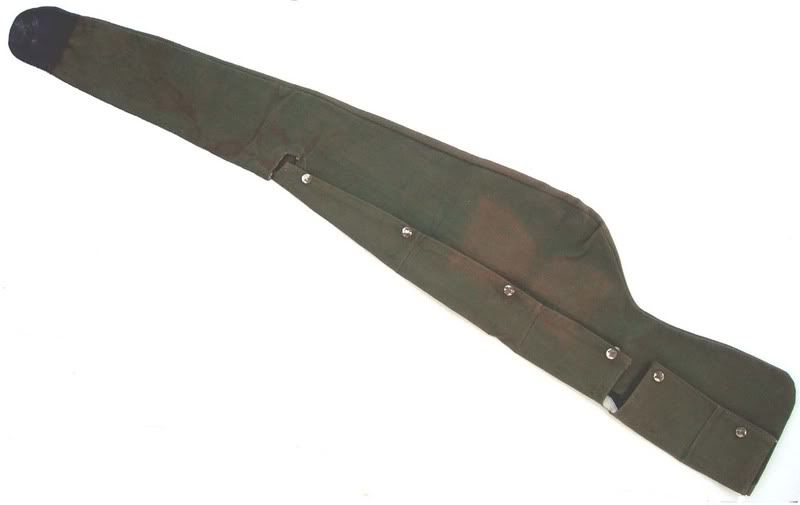 Sandinista chest pouch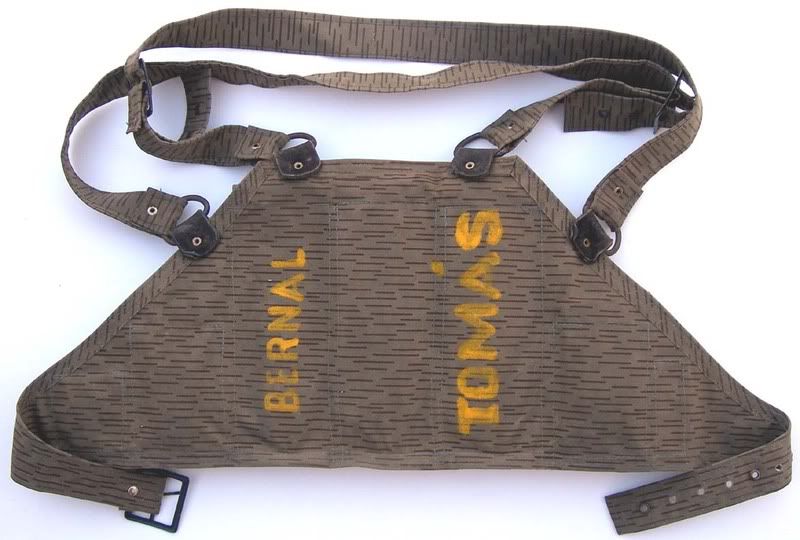 The Sandinistas used both leather and EG material.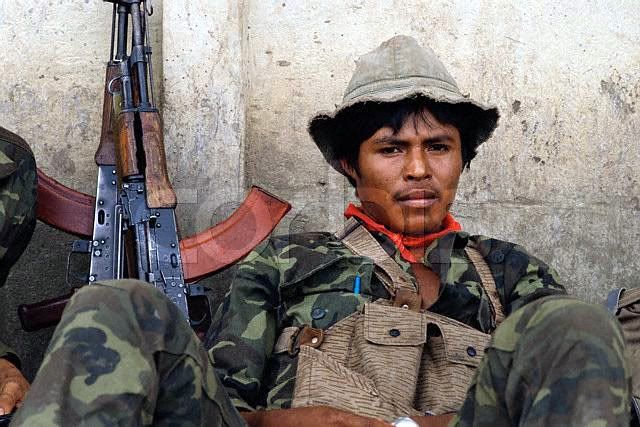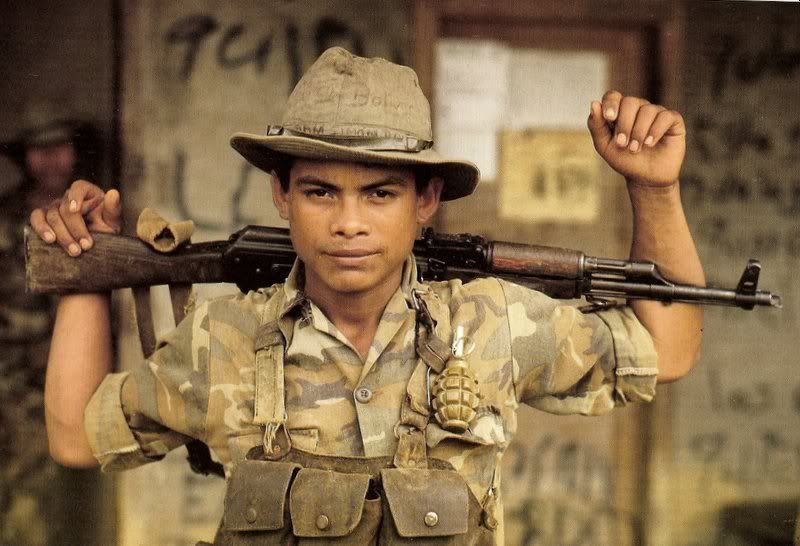 Isreali made AK pouch.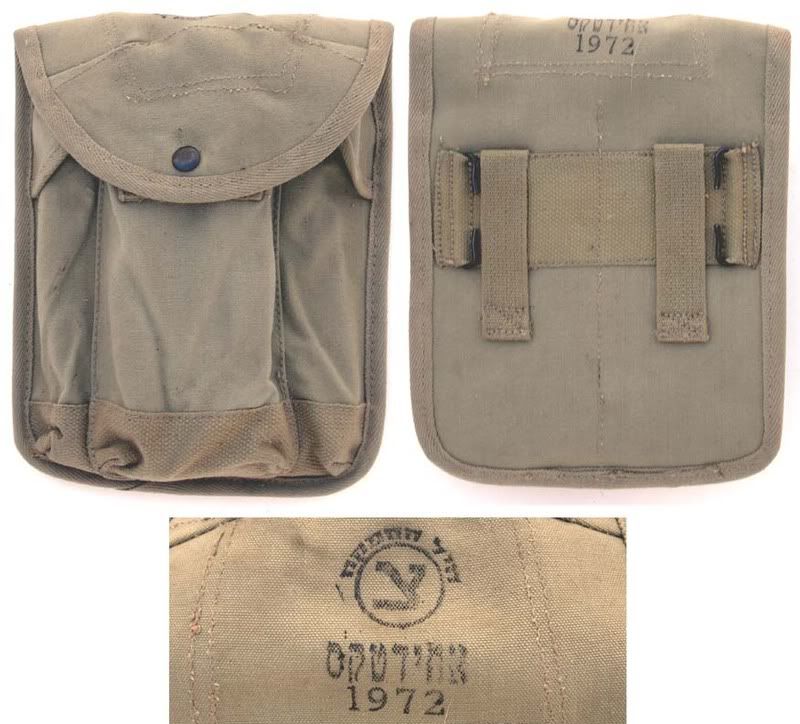 Iraqi (Pakistani made) pouch.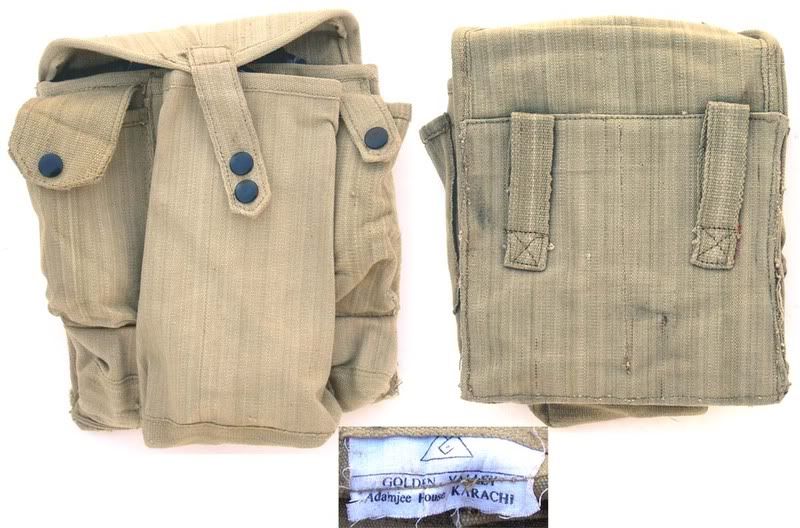 Another (unknown manufacturer)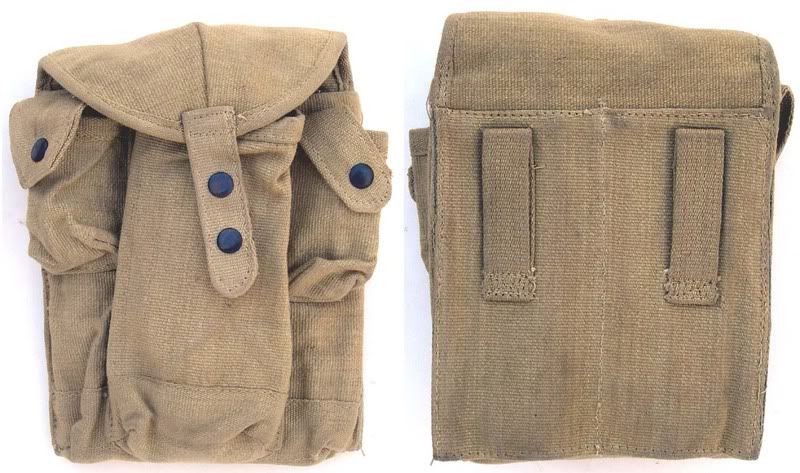 Iraqi used Chinese and other chest pouches.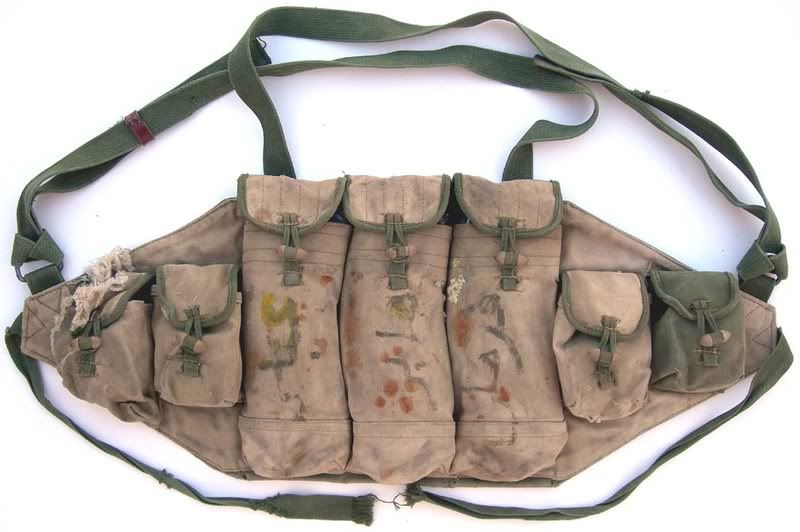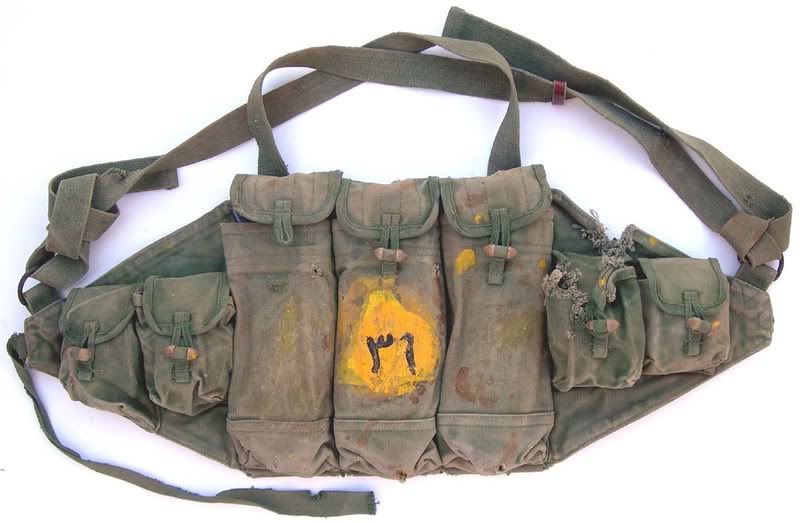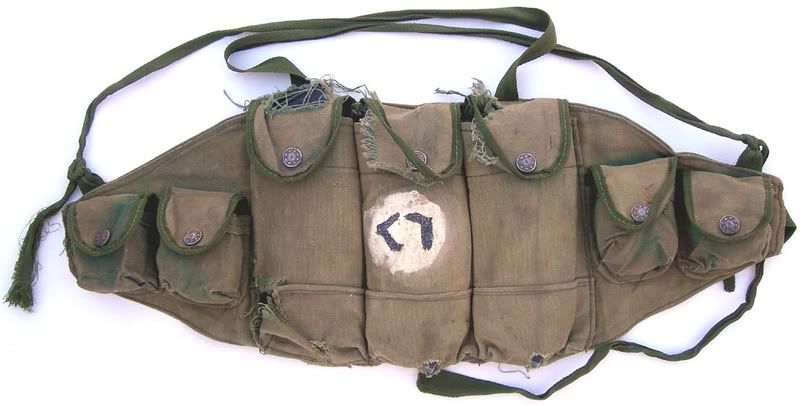 Iraqi leather single mag pouch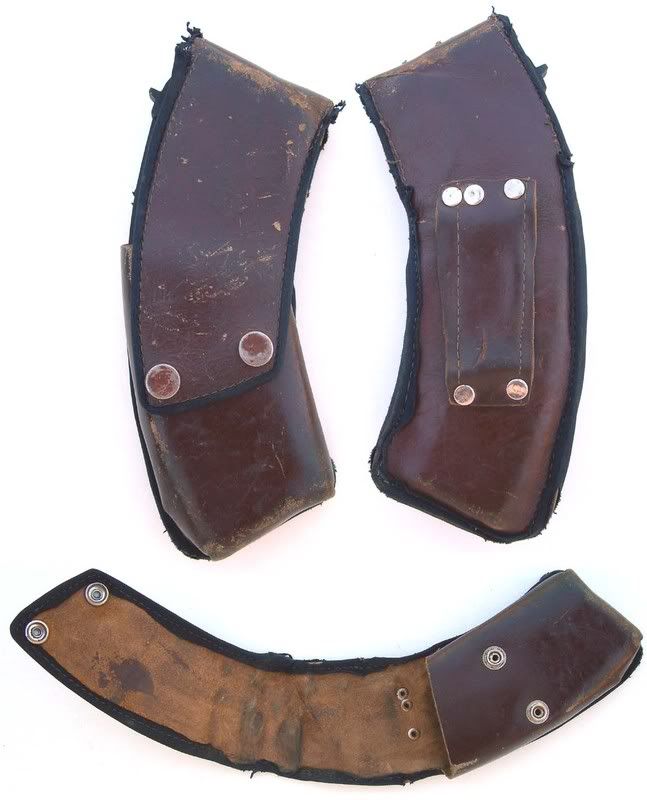 Caliri47
Iraqi insurgent LBE(taken while attempting entry from Iran)
Afghanistan (obtained early in the mission, will only take M16 magazines)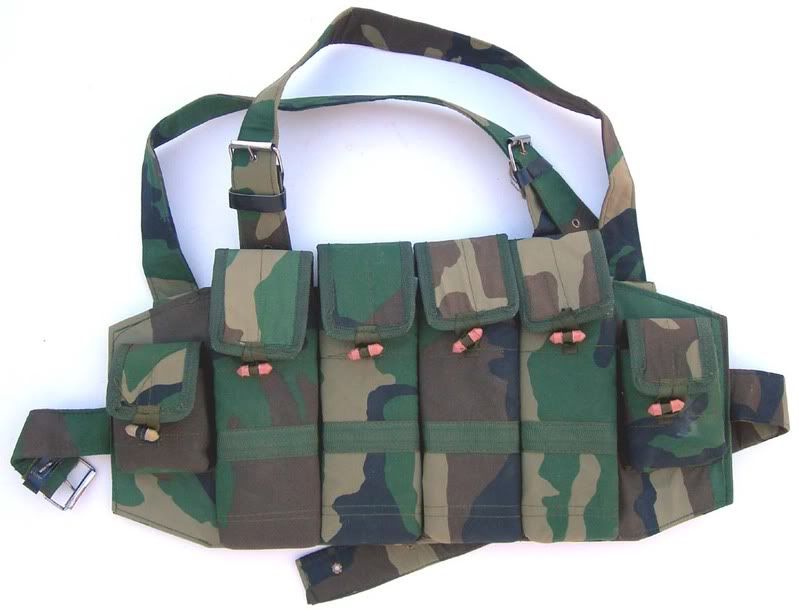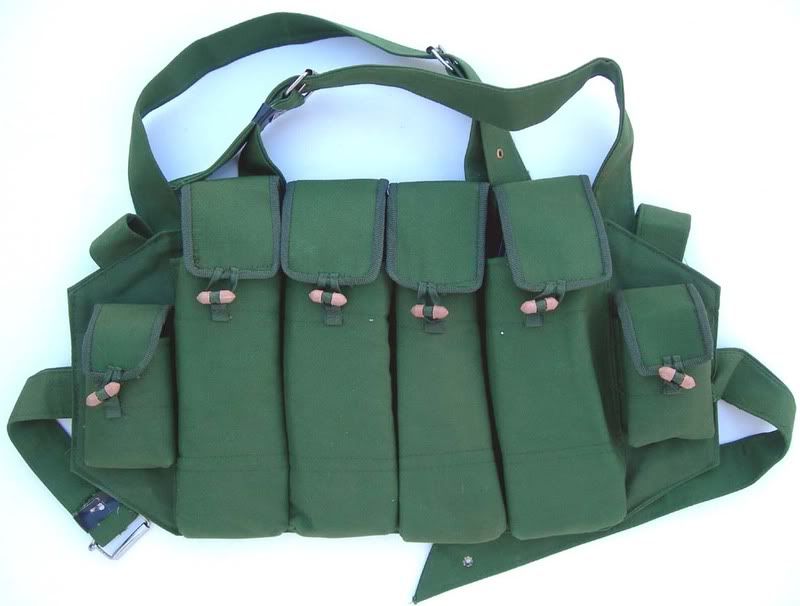 Afghan LBE(for the Enfield stripper clips)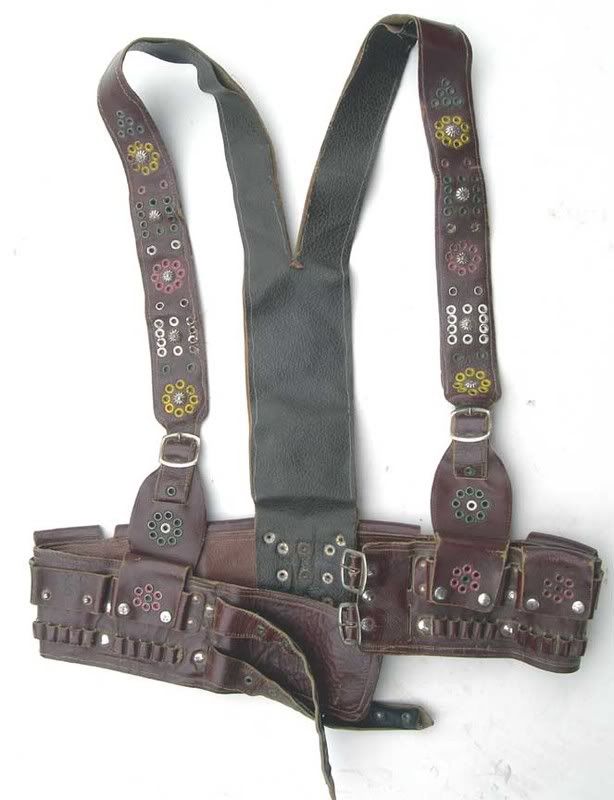 Pakistani for RPK 40 round mags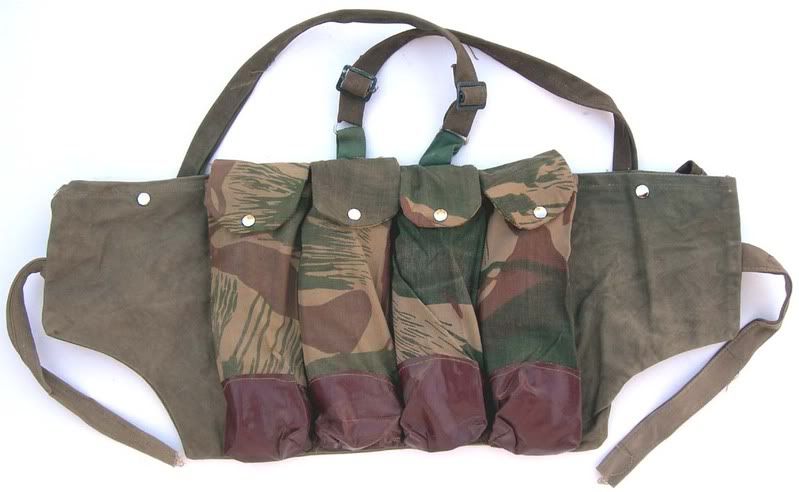 Pakistani made PRC chest pouch copy from Afghanistan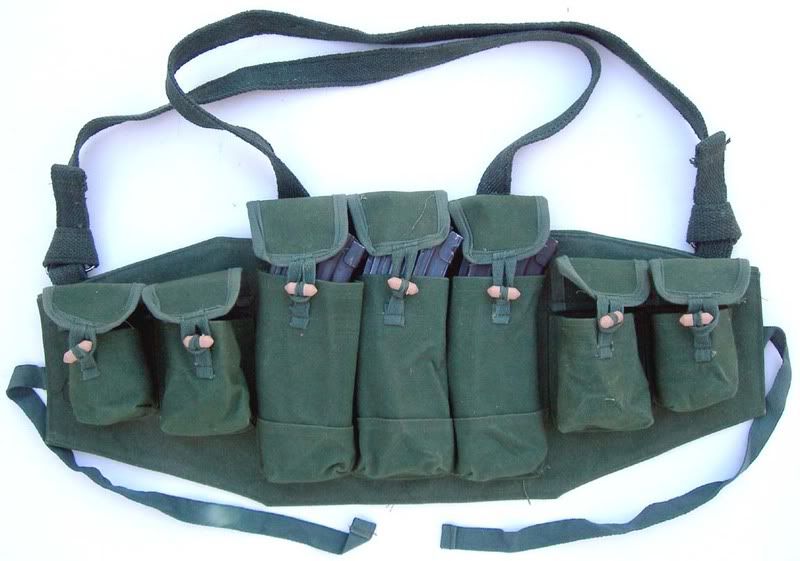 PRC major chest pouch variants
Three magazine green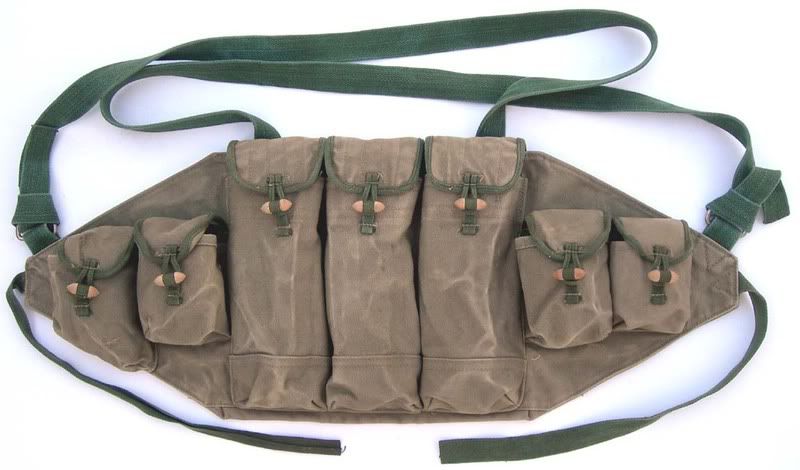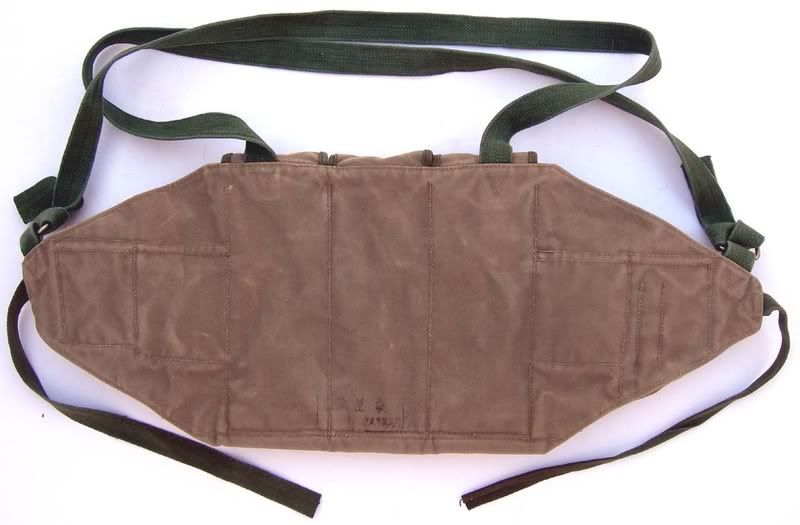 Three magazine tan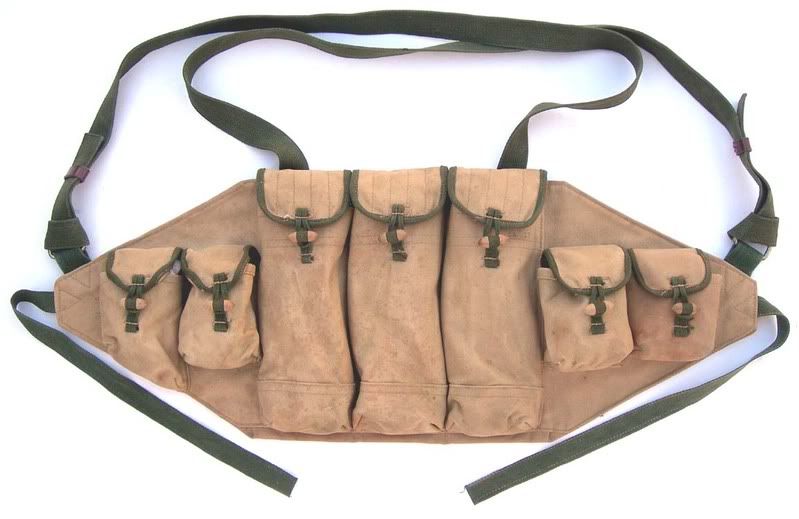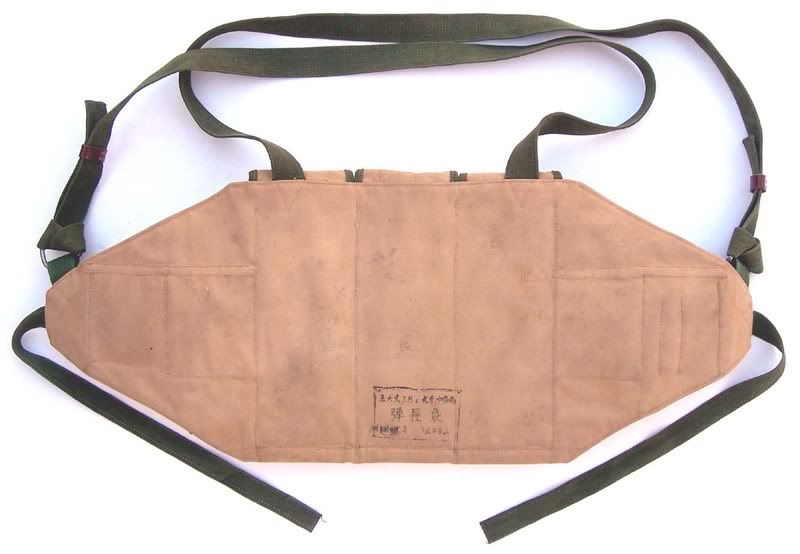 Six magazine green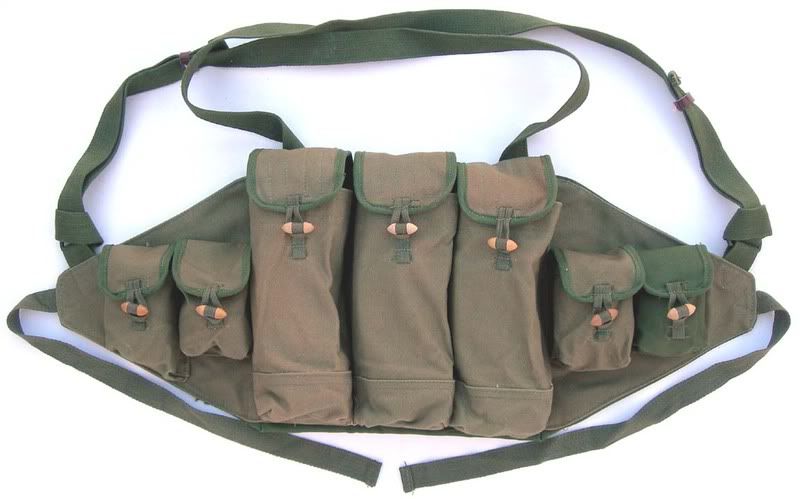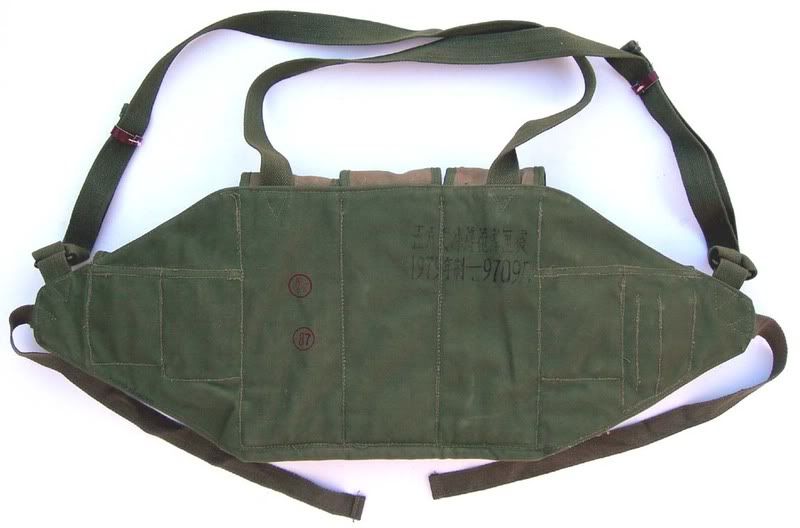 Four magazine green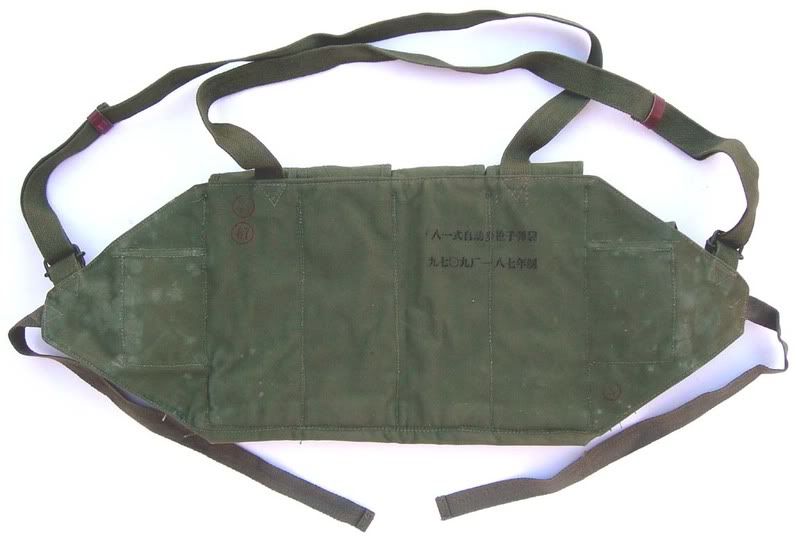 Vietnam captured PRC pouch
Vietnam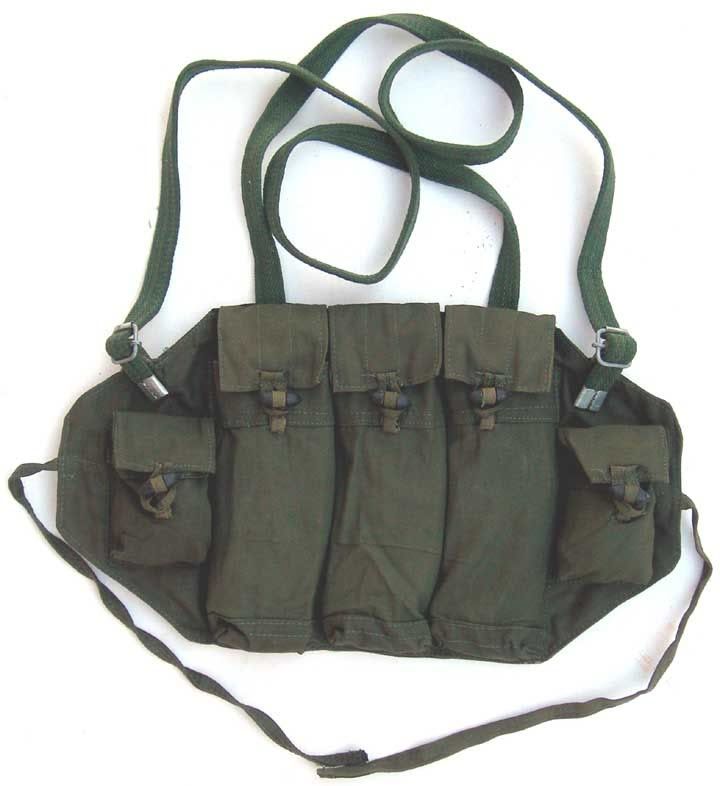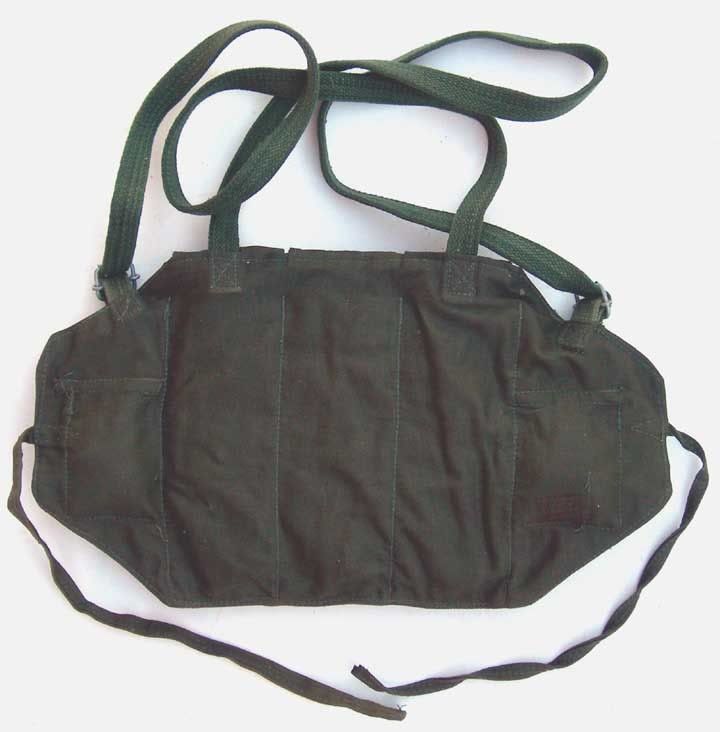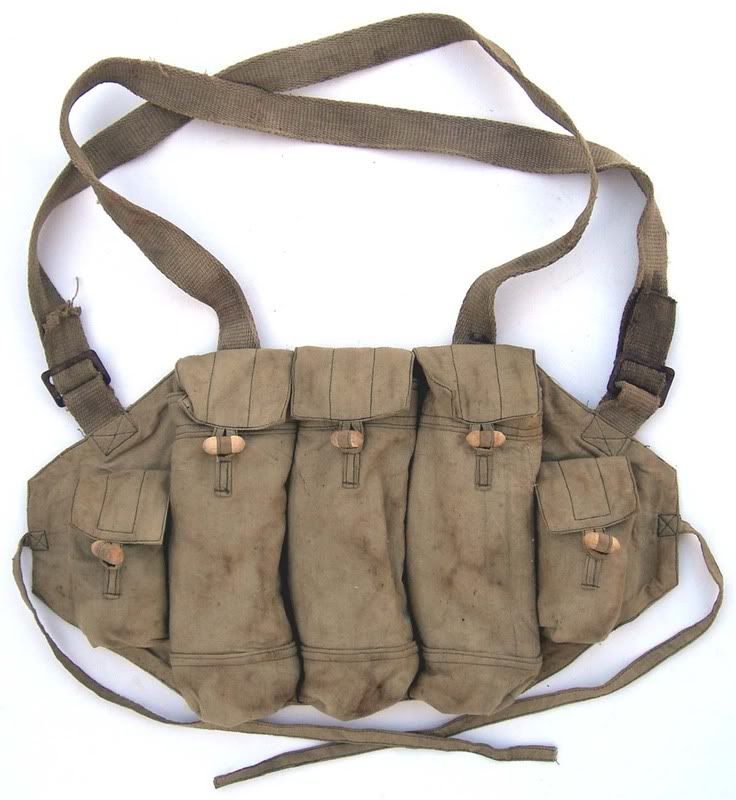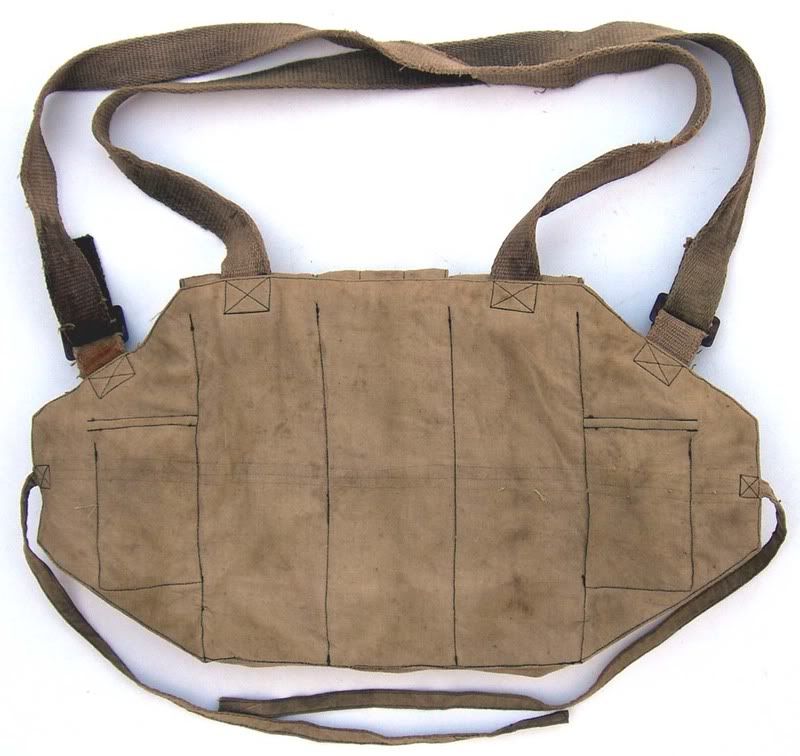 Shoulder bag for RPK 40 round magazines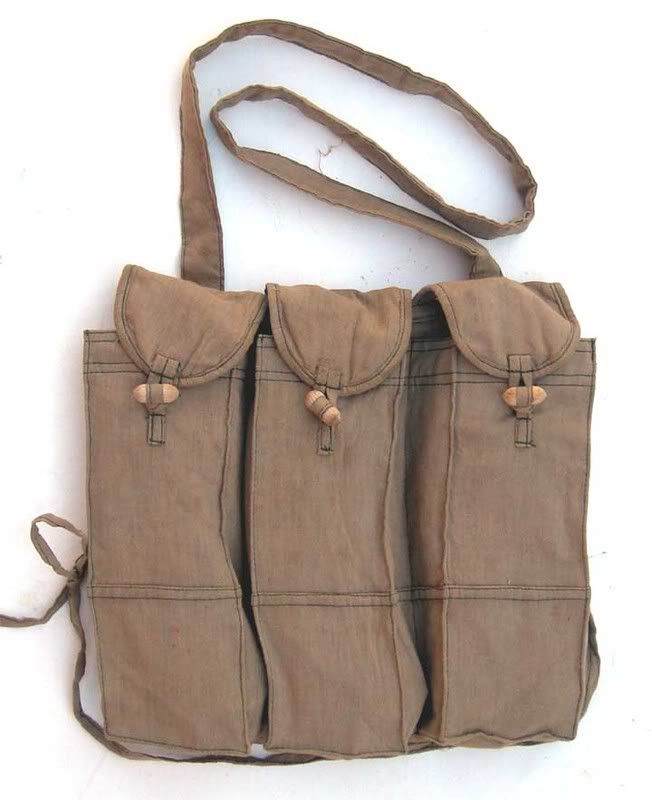 Rhodesian manufactured and used by Selous Scouts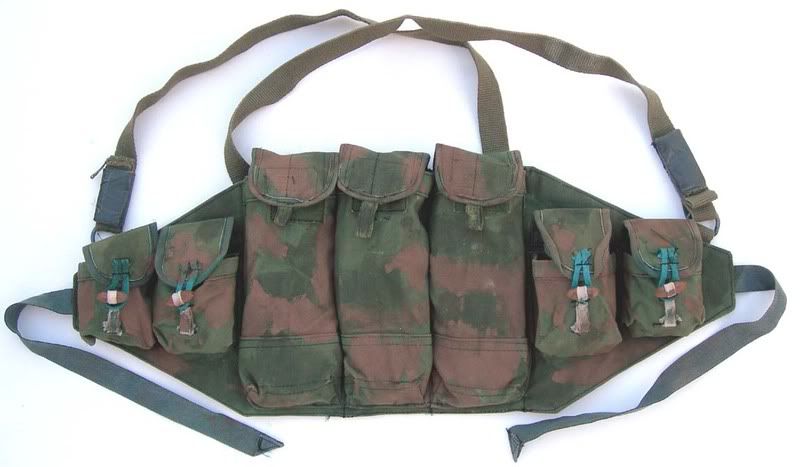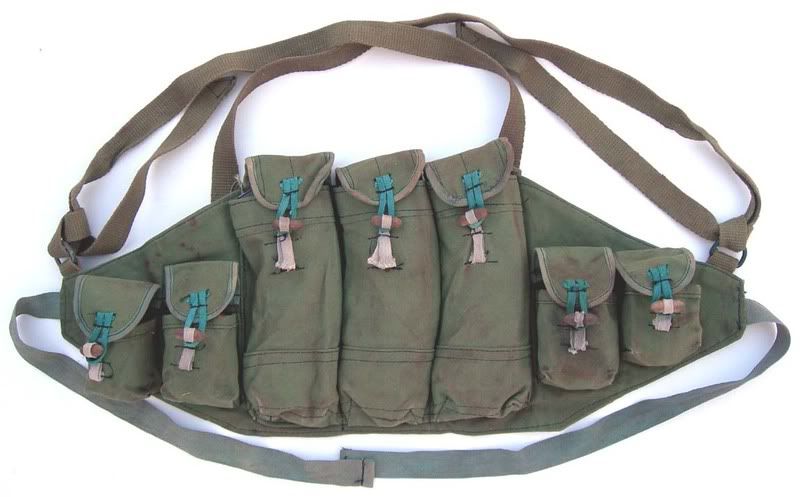 For SKS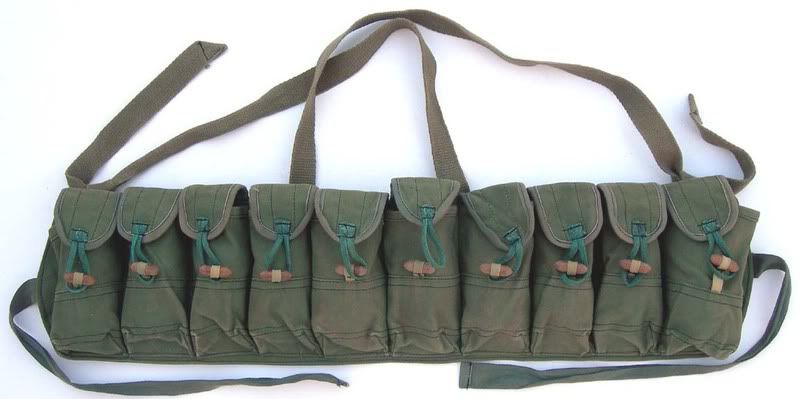 Rhodesian general issue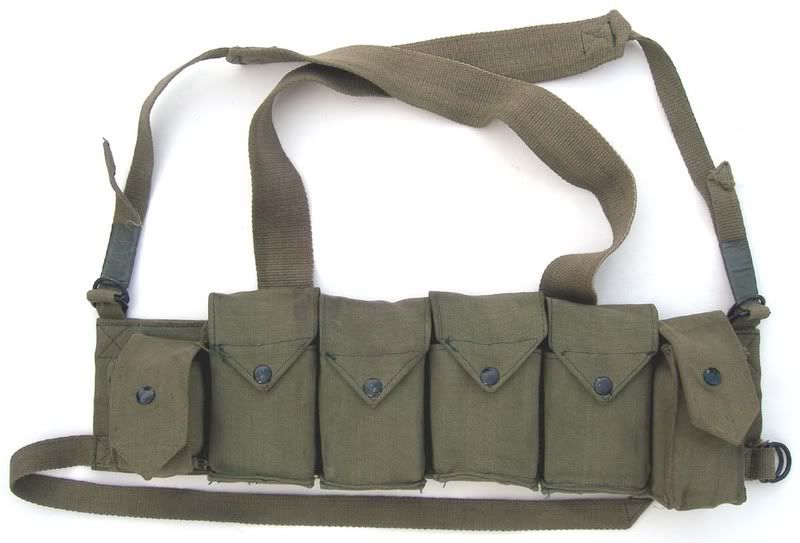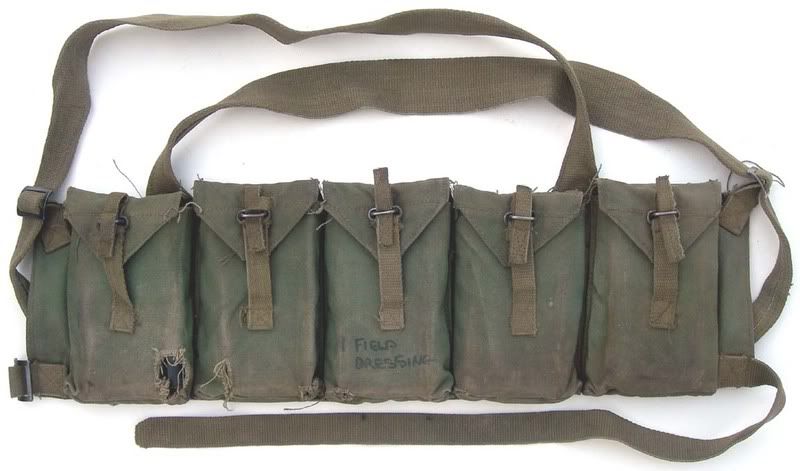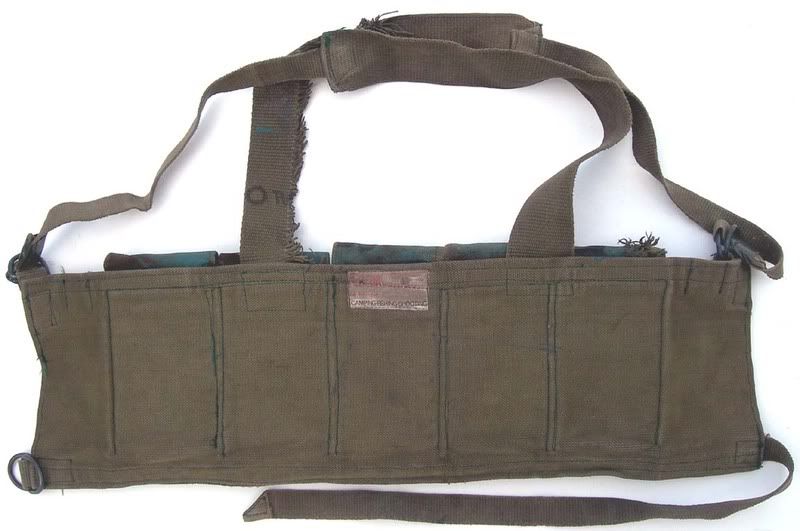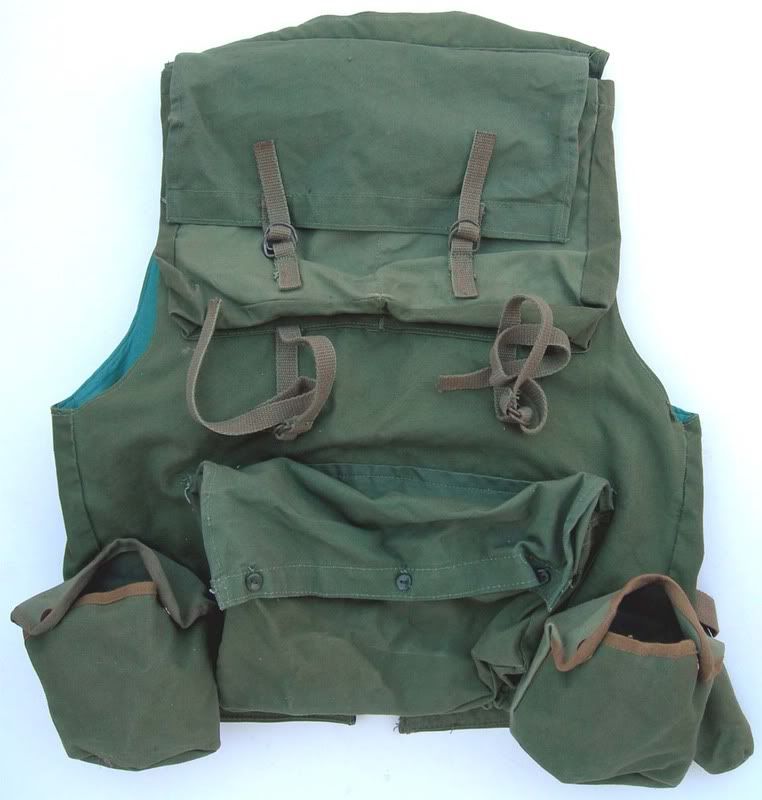 South Africa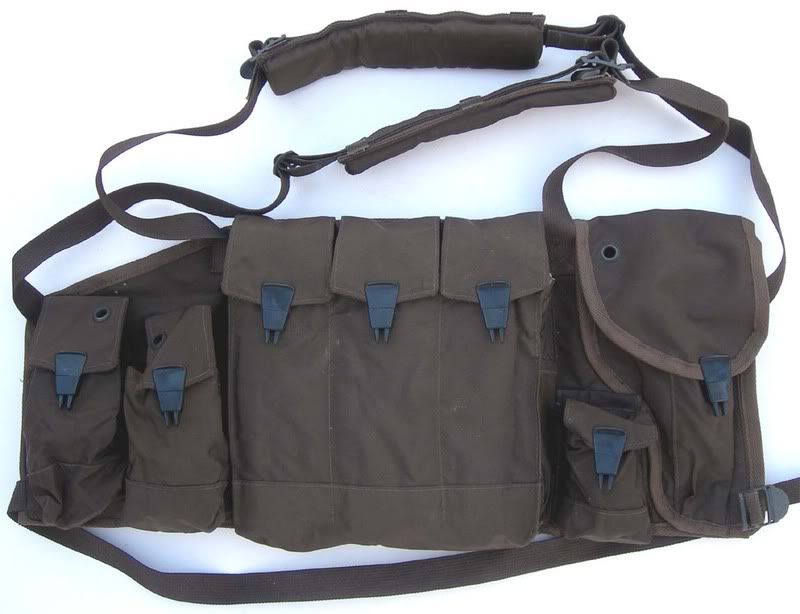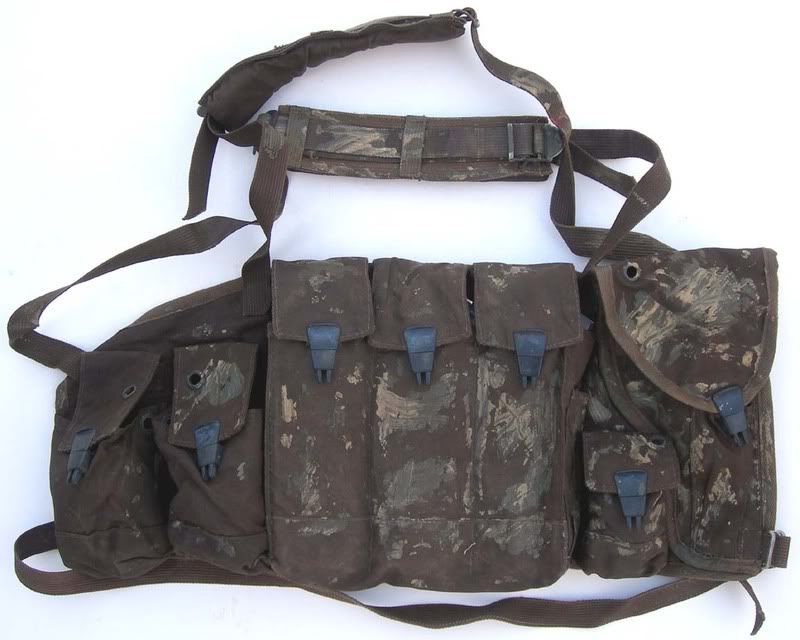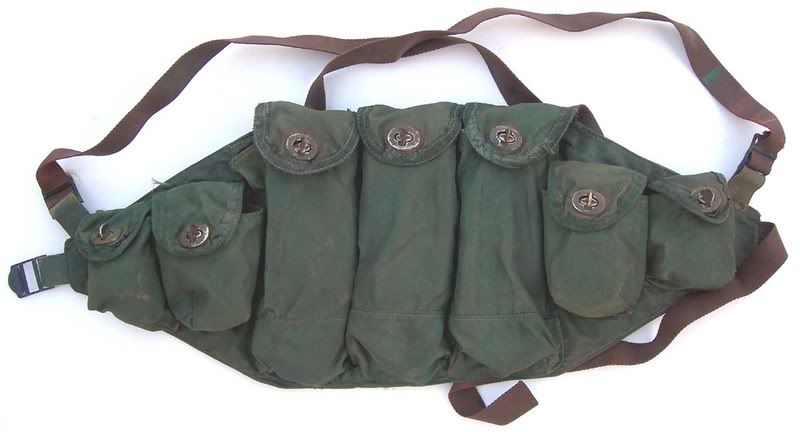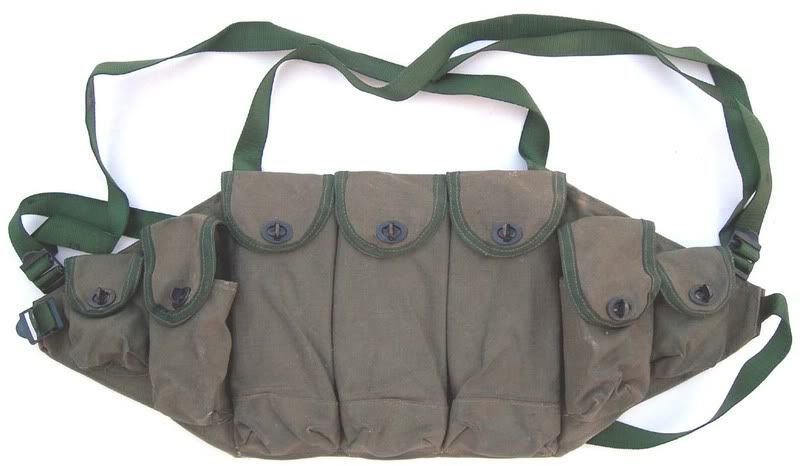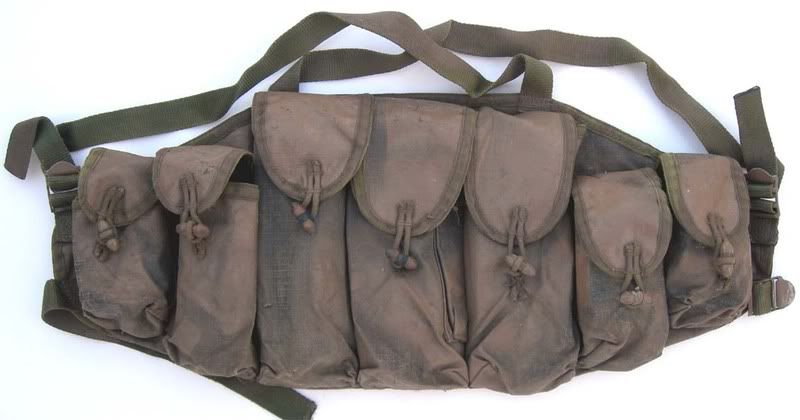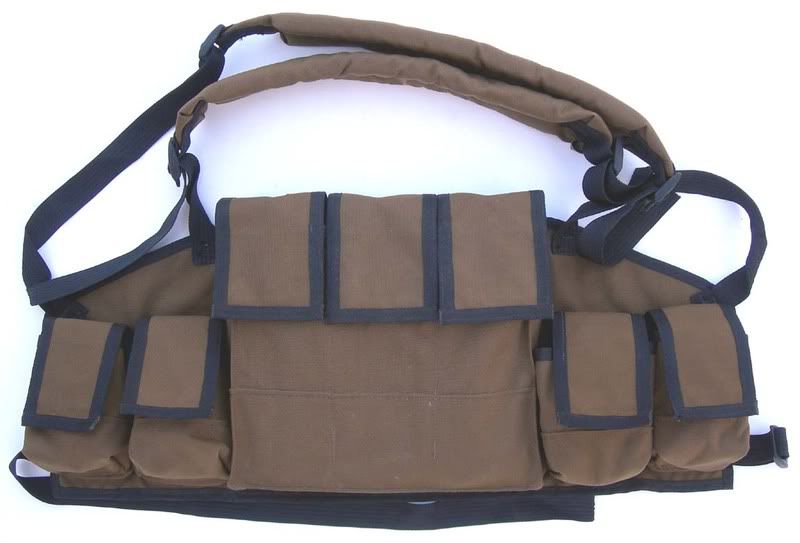 For R4 50 round magazines
Other South African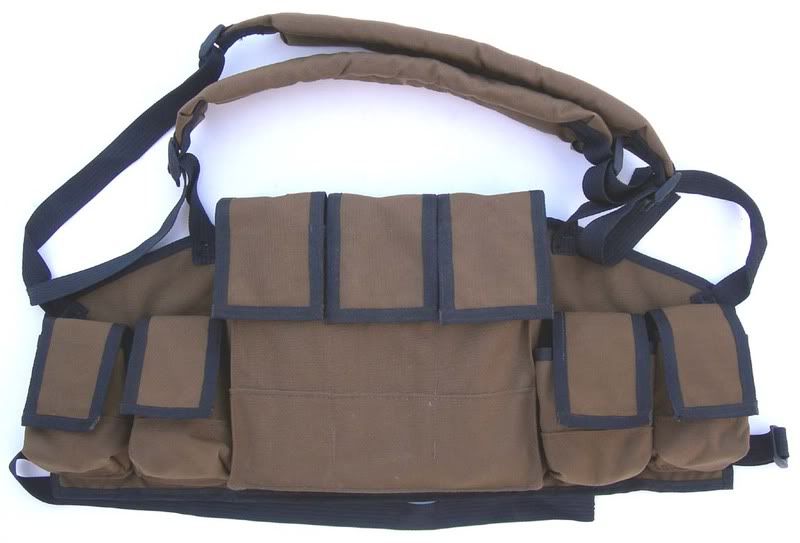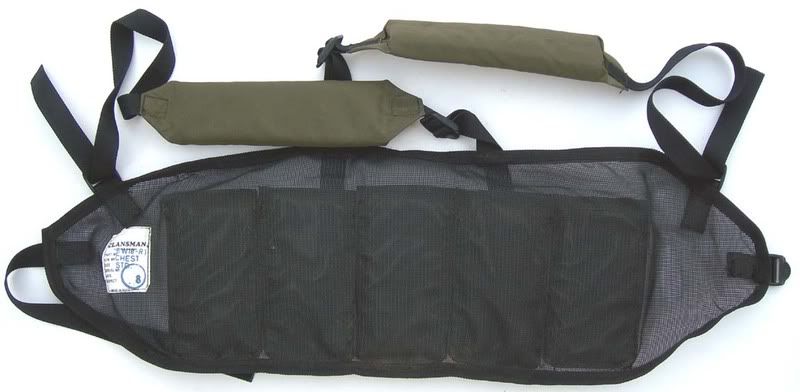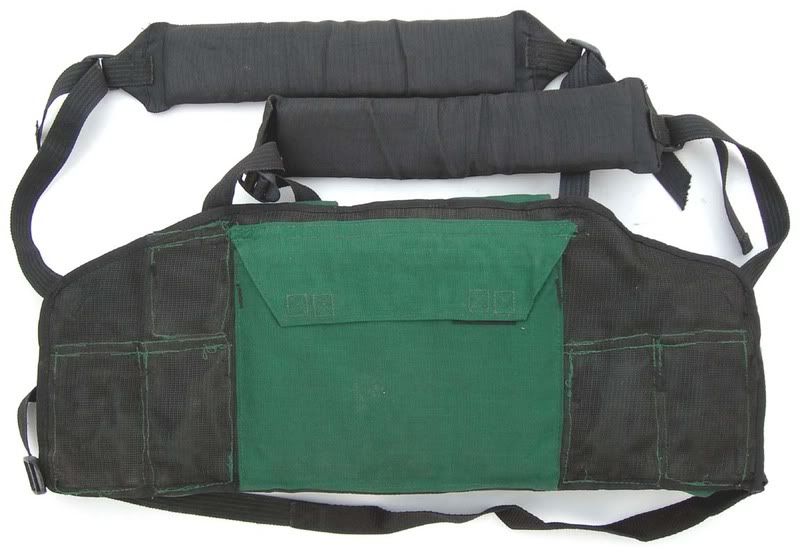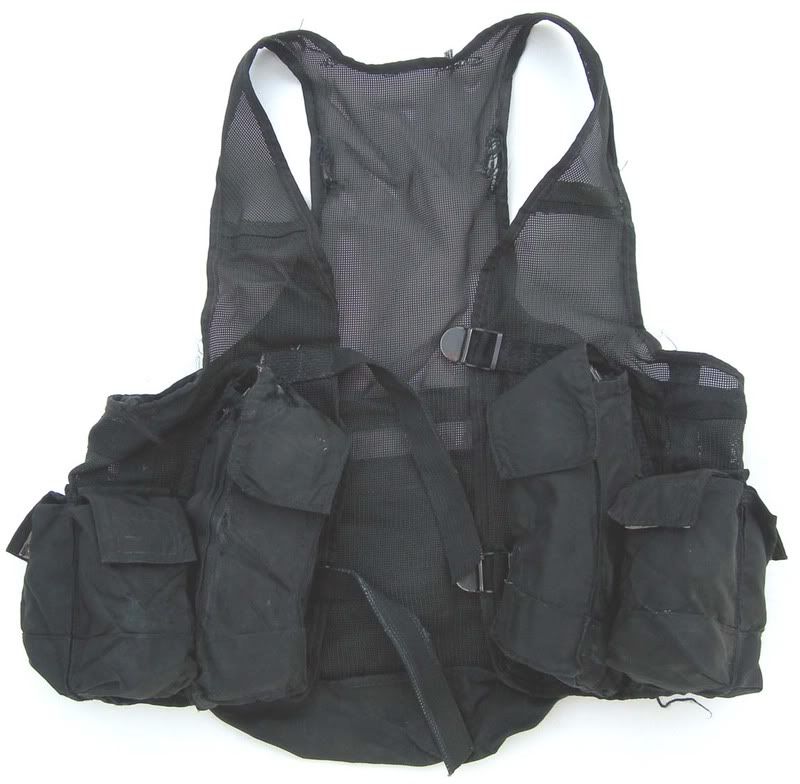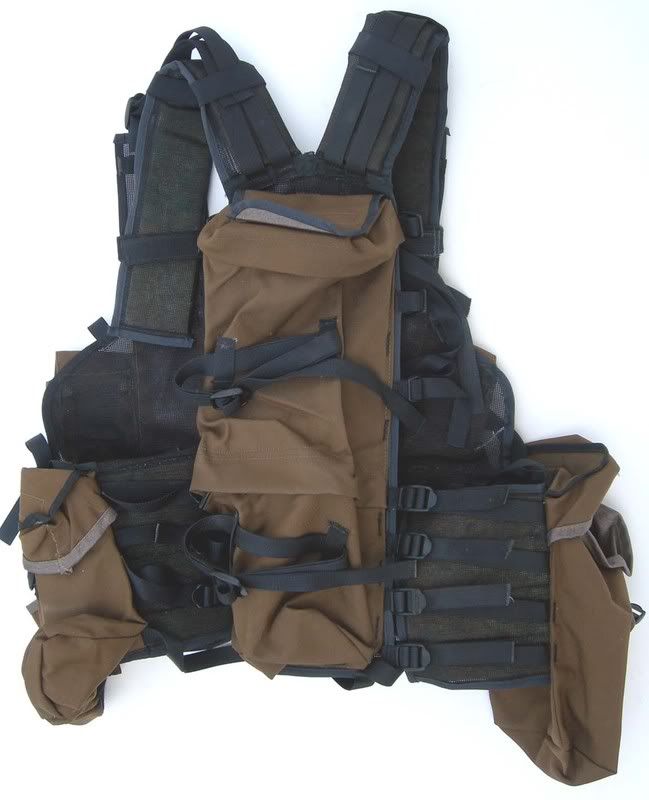 South African Police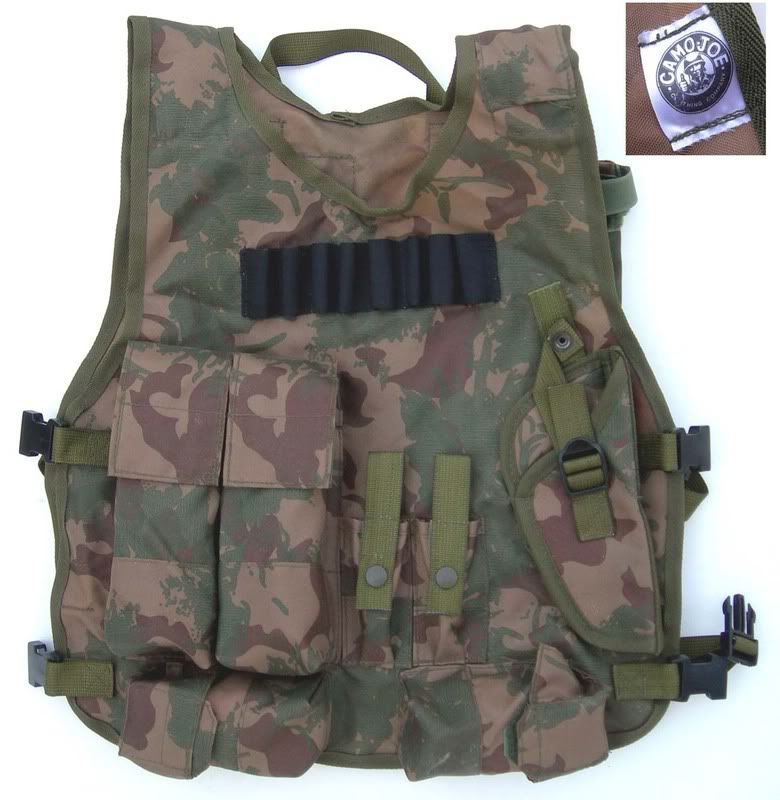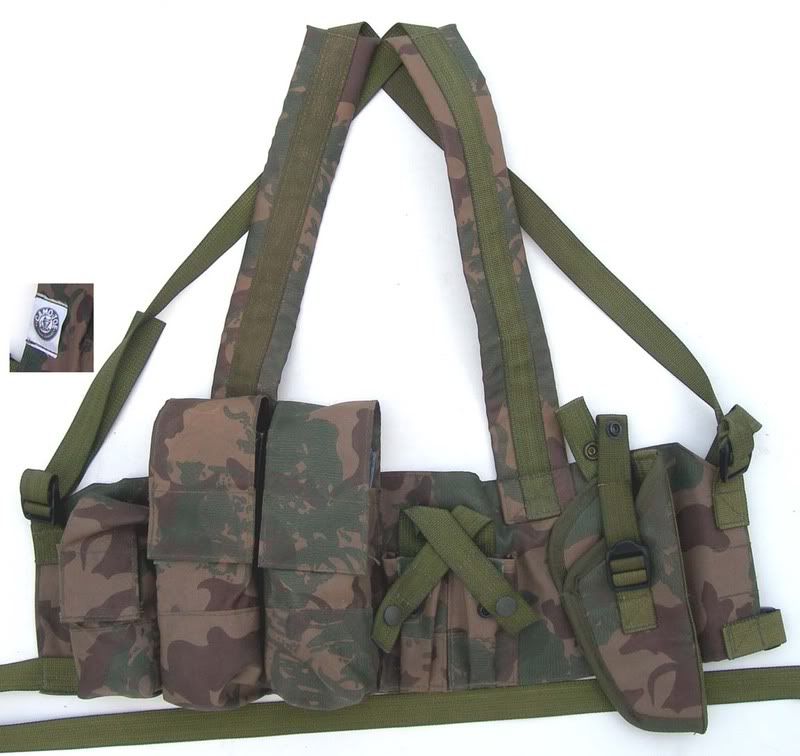 South African captured during SW African operations
Philipine Army (befor the War on Terror)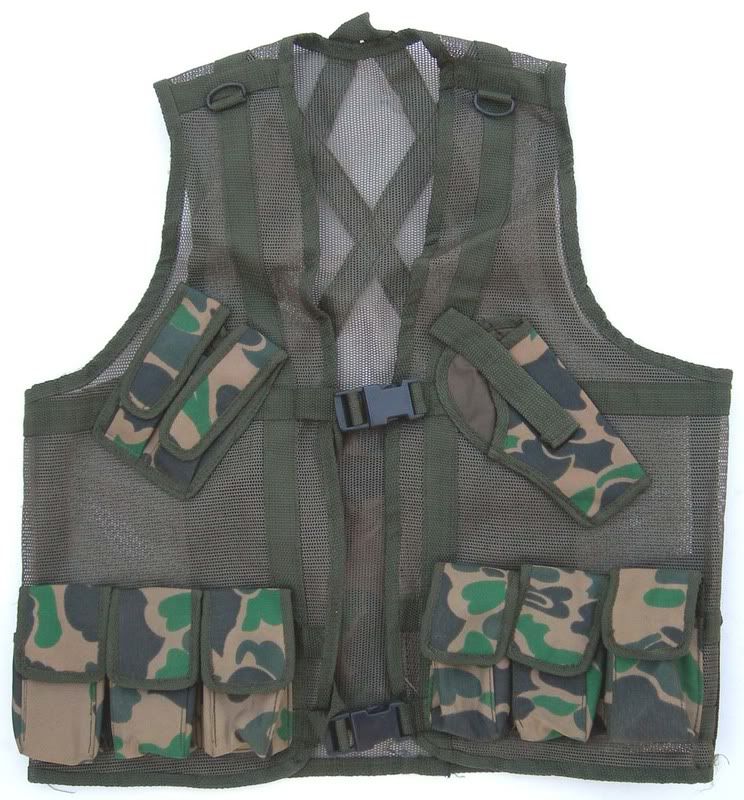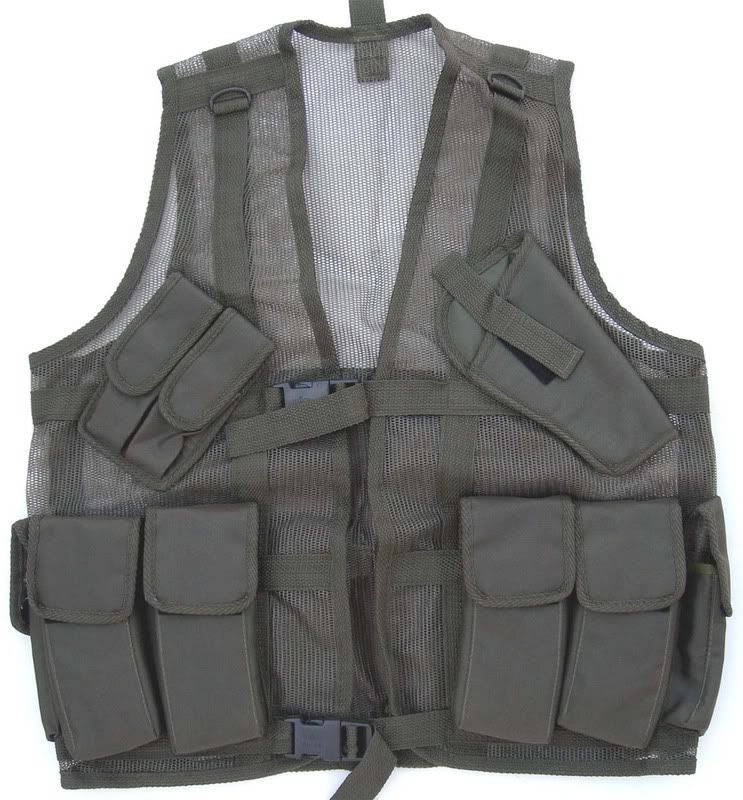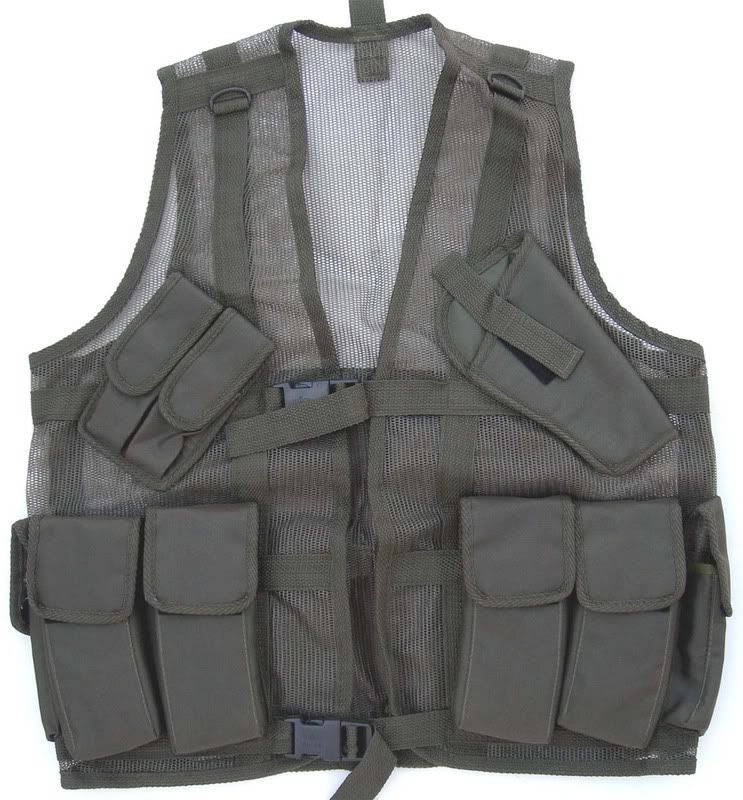 There has been a lot of discussion about this pouch being North Korean. I have two and this one has paper assembly tags with the number "25" on a majority of the various parts used to assemble the pouch.
Caliri47 sent me the following picture of a North Korean chest pouch, with the same type of assembly tags.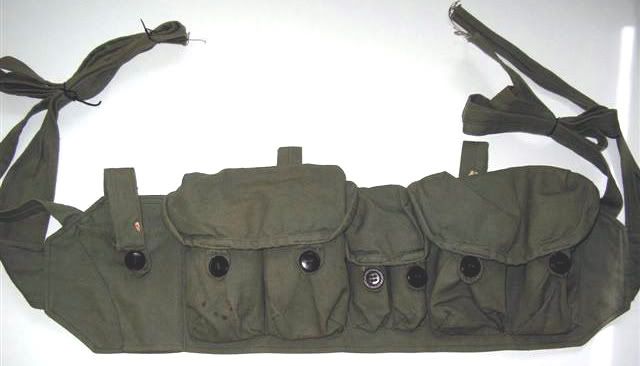 The final indignity, made in Packistan and from the film Rambo 3