Russian "Syrian" Rough Textured Izhmash 5.45x39 AK74 mags Ban State Friendly
ANOTHER PRICE DROP!
These are Rough Textured Izhmash / Izhevsk 5.45 mags, the surface of the mags feels like sand paper. These are plum and black Izh mags that have been factory refurbished (new spring and paint) and coated so they are not reflective and have a grippy texture. They are not coated on the inside so you can see the original color. These are the types you are seeing being used in Syria by the Russian armed forces. There are two types - ones that are black and ones that are slightly plum/ brownish in color. All mags are NEW/ EXCELLENT, with storage wear. Surface scuffs on all mags.
$40 each
$7 shipping for any number of mags
OR 2x for $85 shipped (unless ban state) OR
the last 4x for $160 shipped (unless ban state)
Rules:
-
First "I'll take it", gets it. PM me after you post, and please include your shipping address and how you'd prefer to pay.
-CROSS-POSTED so time stamp rules
-I accept discreet PayPal (no gun words!) or USPS Money Orders
-If paying via USPS Money Order or Cash, shipping is FREE
-If you have any questions, please PM me.
-Shipping is $7 for any amount unless ban state
For Ban States- Shipping to ban states will be $14 flat for up to 6 mags as I will ship the mags disassembled as parts kits. I will ship at your own risk- no refund if your order is seized.
Only 8x are available
A - plum/brown
SOLD Misfits88
B - plum/brown
C - plum/brown
D - plum/brown, has more surface scuffs than others
E - plum/brown, has more surface scuffs than others
F - black
SOLD SP
G - black, has the most surface scuffs (pictured)
SOLD CapnJazz
H - black
SOLD SP
Pictured in the sun: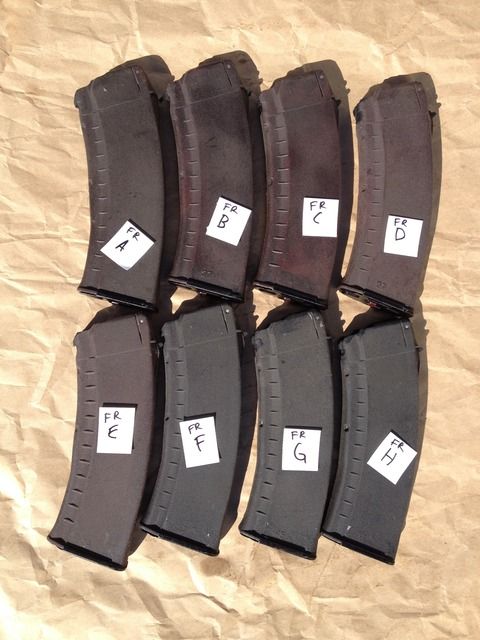 Color difference between the plum/browns and the blacks, also showing the examples of the various scuffs: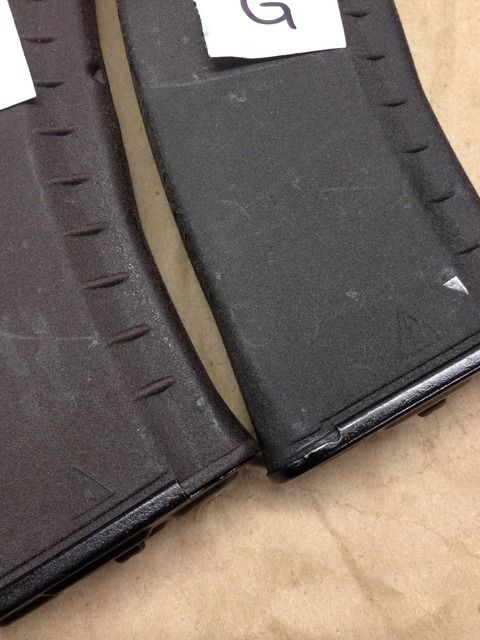 Color difference between the plum/browns and the blacks: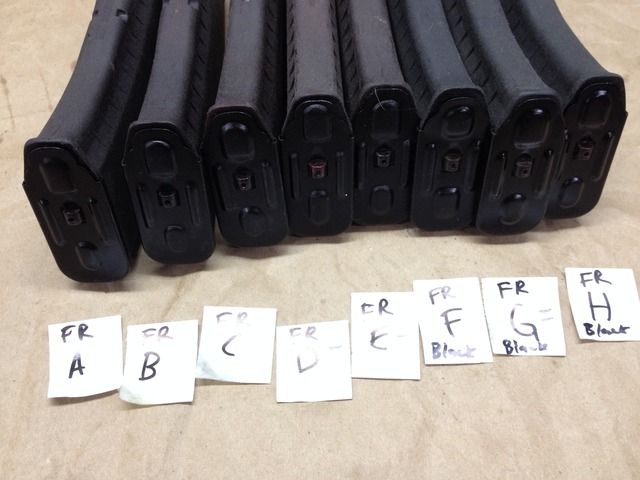 The most scuffs out of the bunch
G
: