ANOTHER PRICE DROP and Added more Vepr and Saiga carriers!
Posting up the rest of my spare Russian Carriers and Bolts
Have some used, good - great condition Russian Saiga Matching Bolt Carrier Groups, Russian VEPR 7.62x54R bolt carrier groups, lone Saiga carrier, and lone Saiga 410 bolt for sale. All sets have some use - No rust, No pitting, and No abnormal wear, they will be great replacements. I did my best to show condition in the pictures. They have all been cleaned and are good to go. Being sold as sets, not parting unless the carrier sells before the bolt.
Rules:
-First "I'll take it", gets it. PM me after you post please!
-CROSS-POSTED so time stamp rules
-I accept discreet PayPal (no gun words! gift or +3%) or USPS Money Orders
-If you have any questions, please PM me.
-Prices are shipped.
Disclaimer - as many of you are aware, Bolts are not always a drop in part. When replacing a bolt in an existing rifle, make sure to check your headspace before shooting it!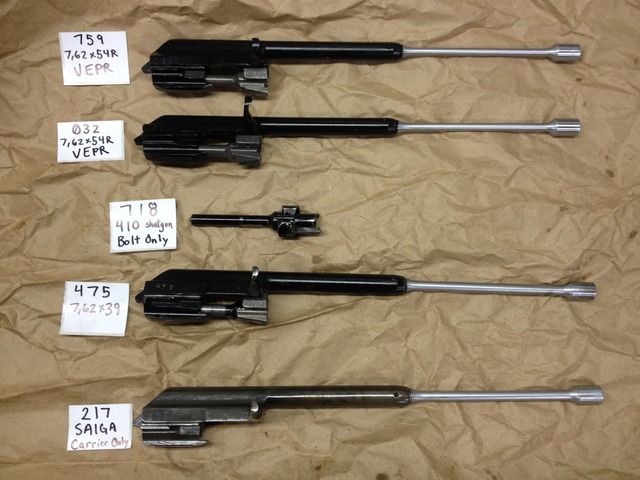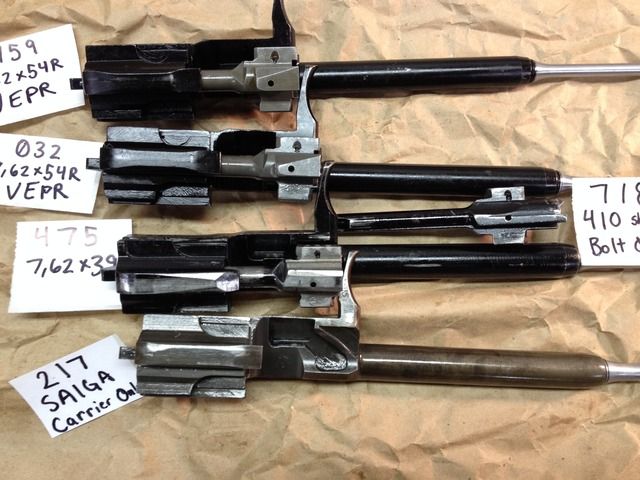 VEPR 7.62x54R Matching Bolt and Carrier Sets
Both in very good condition, carriers have some storage wear (pictured), bolts are not painted. The sets are factory matched, bolts and carriers have different original numbers (pictured)
Serial Number 759
- bolt has some very faint small spots of reddish discoloration (pictured) $175 shipped
Serial Number 032 - $190 shipped
SOLD fearrainsdown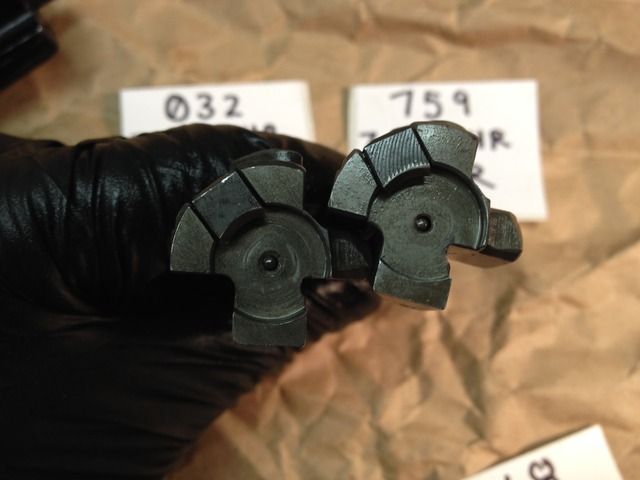 The factory matched numbers: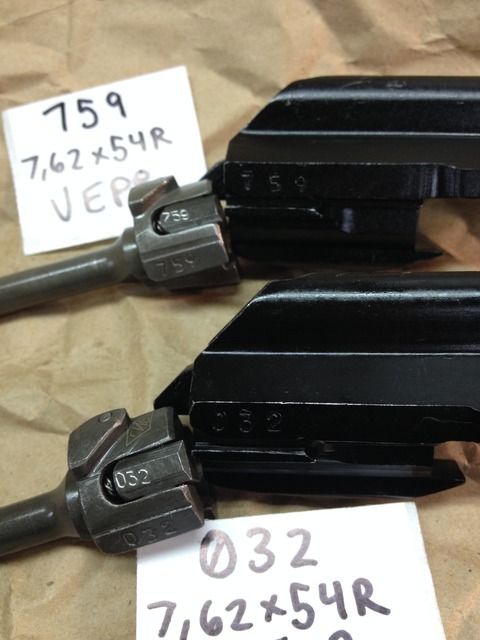 Showing the original factory numbers: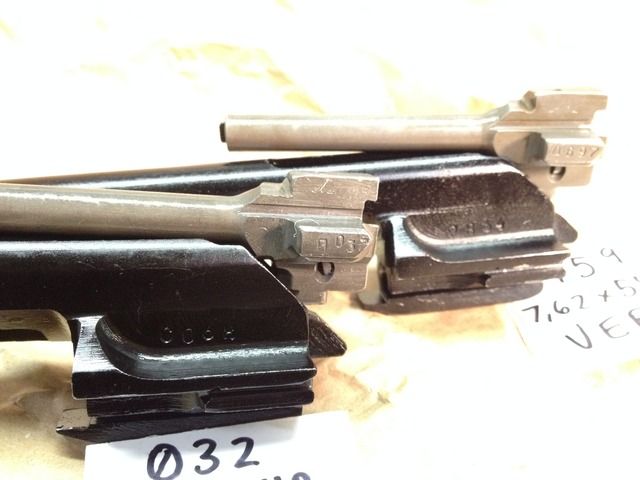 Example of the reddish discoloration on Serial Number 759 bolt (example located behind lug, tough to see unless looking very close):
Close up of the storage wear on carriers: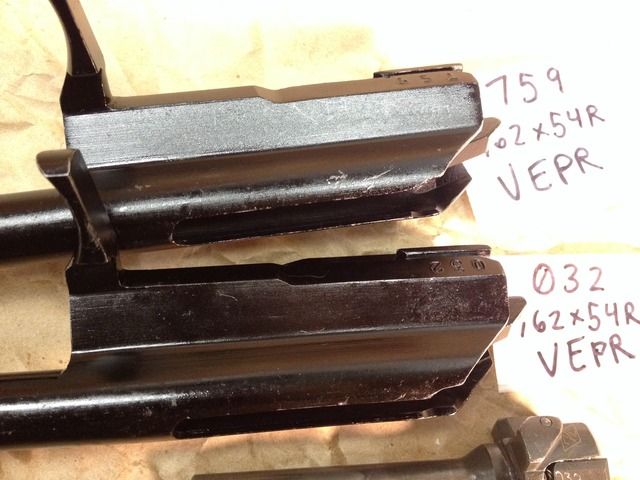 SAIGA 7.62x39 set, spare carrier, and .410 shotgun bolt
7.62x39 set
- Serial Number 475 - Used, heavier wear compared to the others I am selling in the other thread, missing paint on bottom part of bolt (pictured) - $165 shipped
Saiga carrier (no bolt)
- Serial Number 217- Does not have any paint on it, I'm not sure if it was stipped or if it was never painted to begin with. Has a blotchy grey color (pictured). I believe it was originally for a .308 Saiga due to the large serial number placement, and having a different number ("M730")on the opposite side (pictured). Will work with other caliber bolts including 7.62x39, 223 / 5.56, and 5.45. - $75 shipped
Saiga 410 shotgun bolt
- Serial Number 718 - Used, good condition with some wear (pictured) - $95 shipped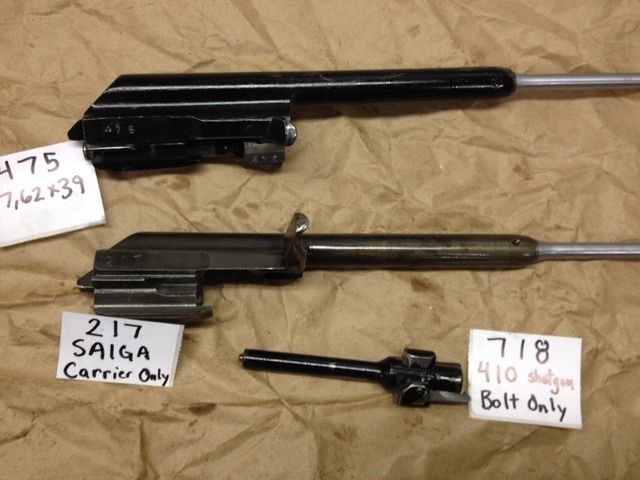 Example of the color of the spare carrier (SN 217) and the other stamped number on it ("M730"):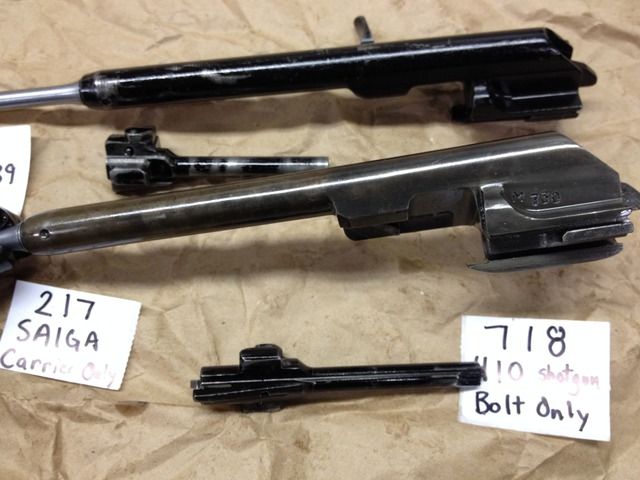 Close up of wear on 7.62x39 set - Serial Number 475: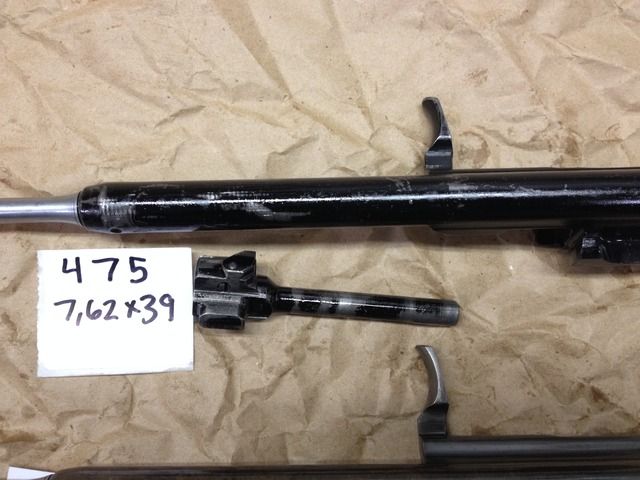 Close up of wear on 7.62x39 set (bottom)- Serial Number 475: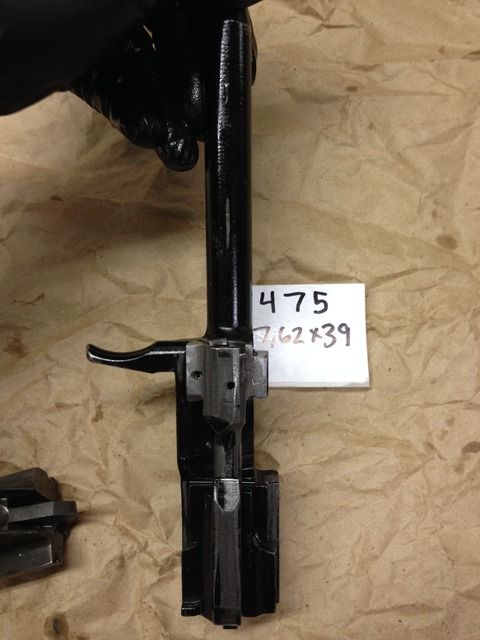 Close up of the paint missing on the part of the bolt (7.62x39 set - Serial Number 475):
7.62x39 bolt on left, 410 bolt on right: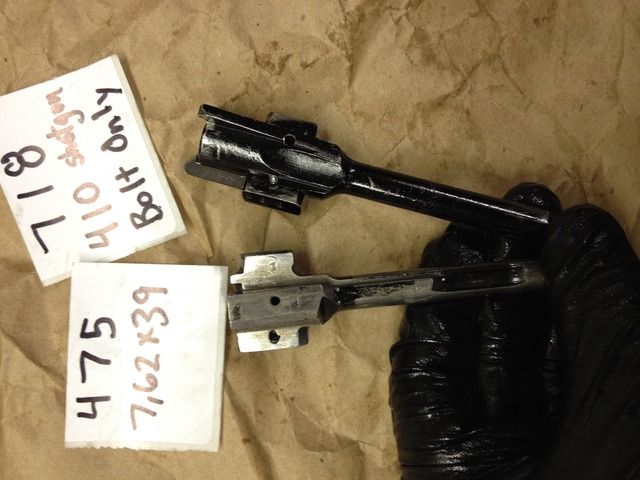 7.62x39 bolt on left, 410 bolt on right: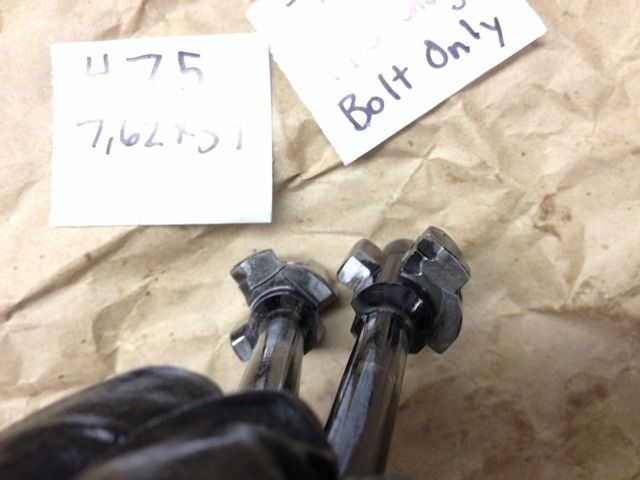 Close up of the Saiga stamp on 410 bolt:
Another picture showing the spare carrier (217), doesn't look like any wear, just no paint on it (painted front sight block there just for color reference):
Saiga and Vepr - Carriers ONLY, NO bolts:

Saiga carrier (no bolt) - Serial Number 721- has secondary factory number on reverse side - Ж913 . Has some wear along top and bottom of carrier and towards front by where the piston attaches (all pictured), nothing major just some normal paint missing from light use. - $95 shipped
Currently ON HOLD. PM me if interested
Vepr carrier (no bolt) - Serial Number 198- has secondary factory number on reverse side - Ж278. Minimal wear (pictured) - $90 shipped
SOLD ovcharka
Minimal wear on bottom of carriers:
Factory numbers:
Showing the secondary factory marking on reverse side: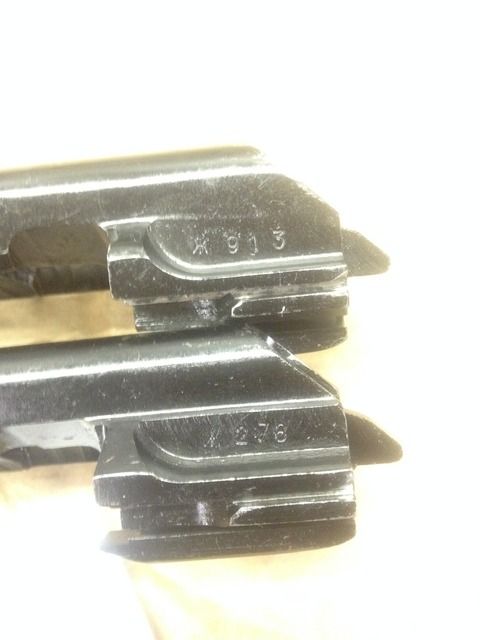 A close up of the wear on Saiga #721 carrier: