I want to share the pile of Russian magazines I've been lucky enough to have acquired over the last couple years. Other than an uber rare few, I only need to learn about the bakelite variations to further my collection from here. Hope you enjoy.
3 examples of the slab side. Blued with electro pencil marks, enameled without pencil markings, and a parkerized refurb: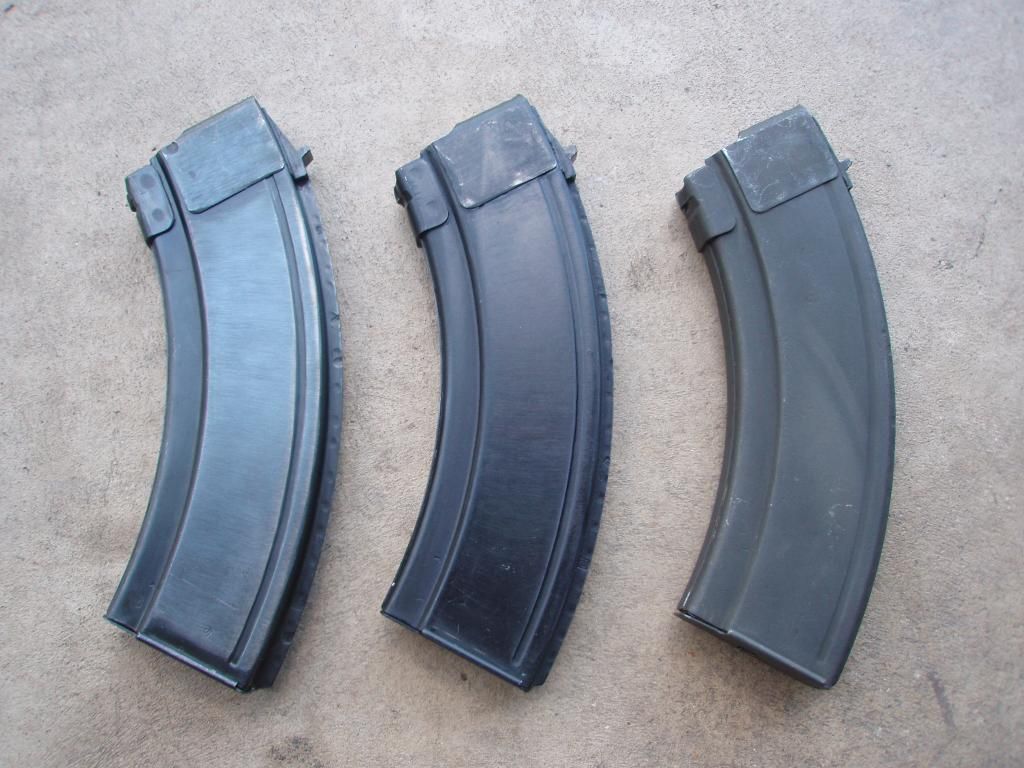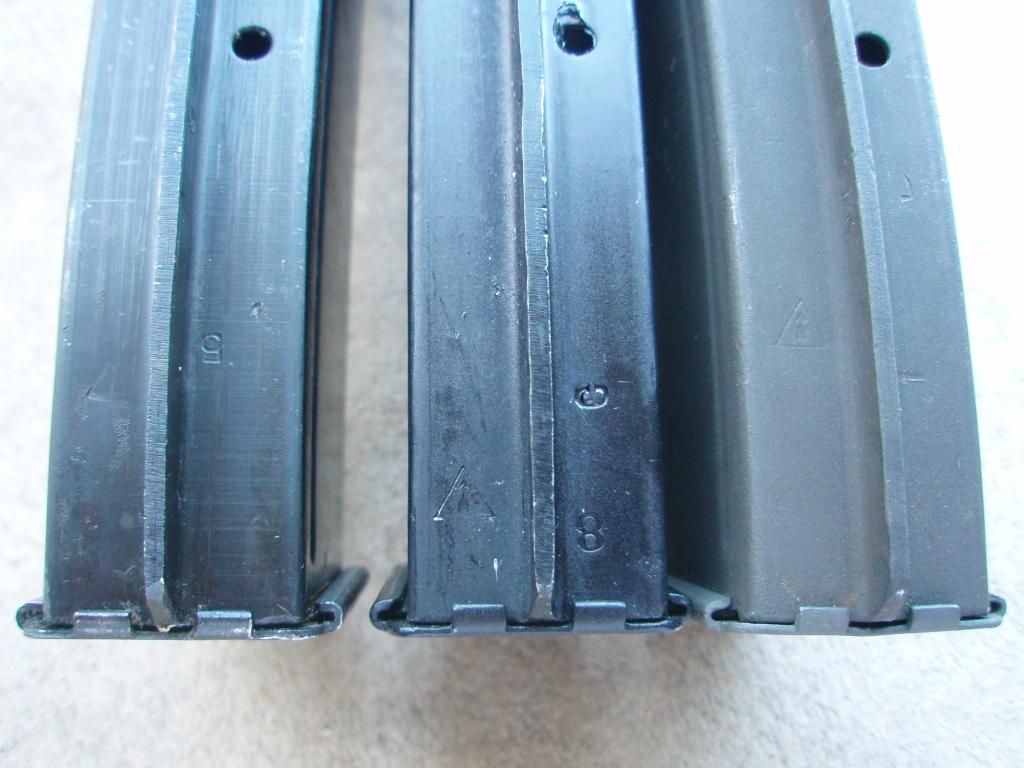 Early (straight back rib) Izhmash back stamp, early Izhmash spine stamp, and late (90
° back rib) Izhmash spine stamp. Both early versions are blued, and the late is enamel: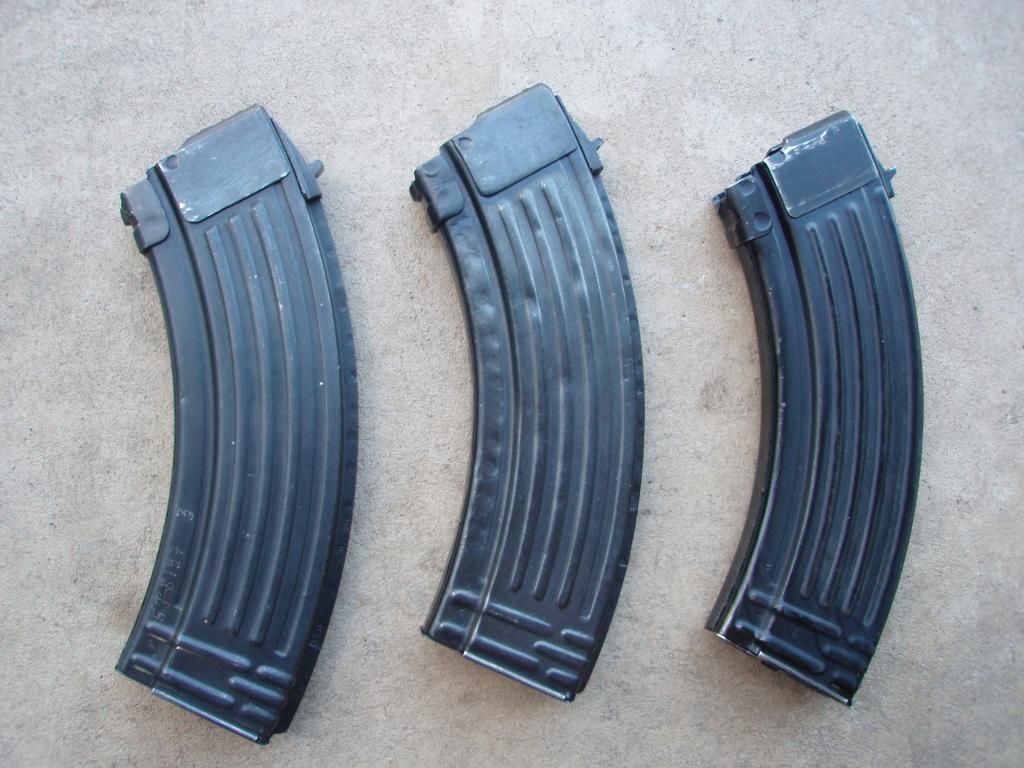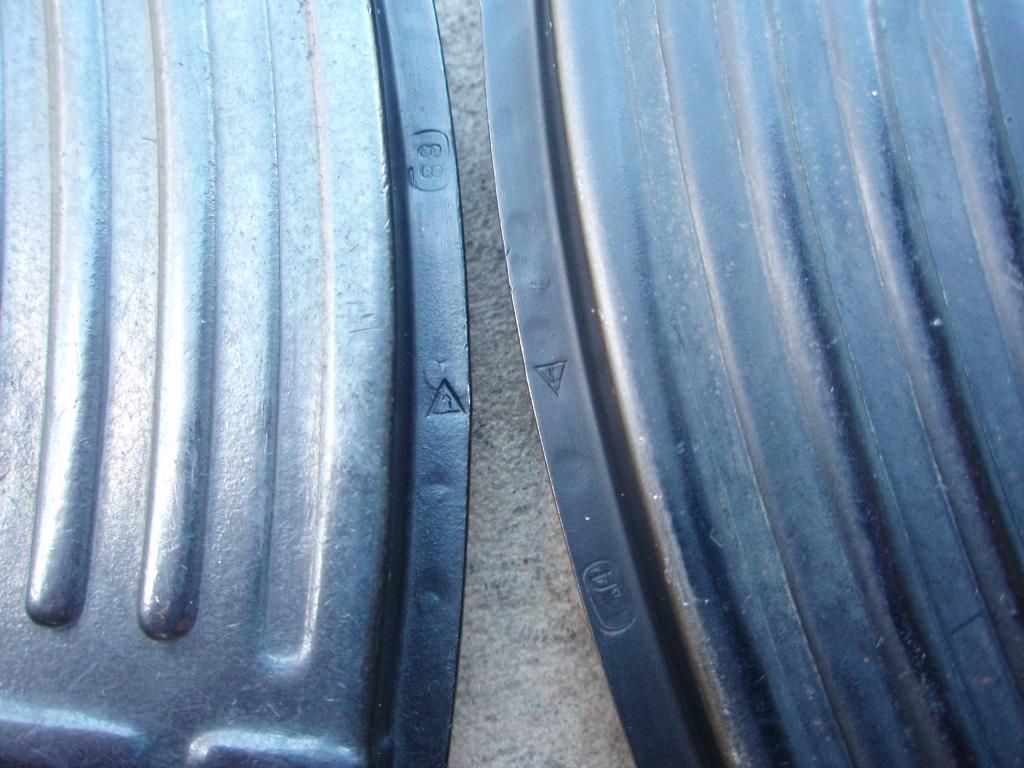 Izhmash side stamp, both small and large logo: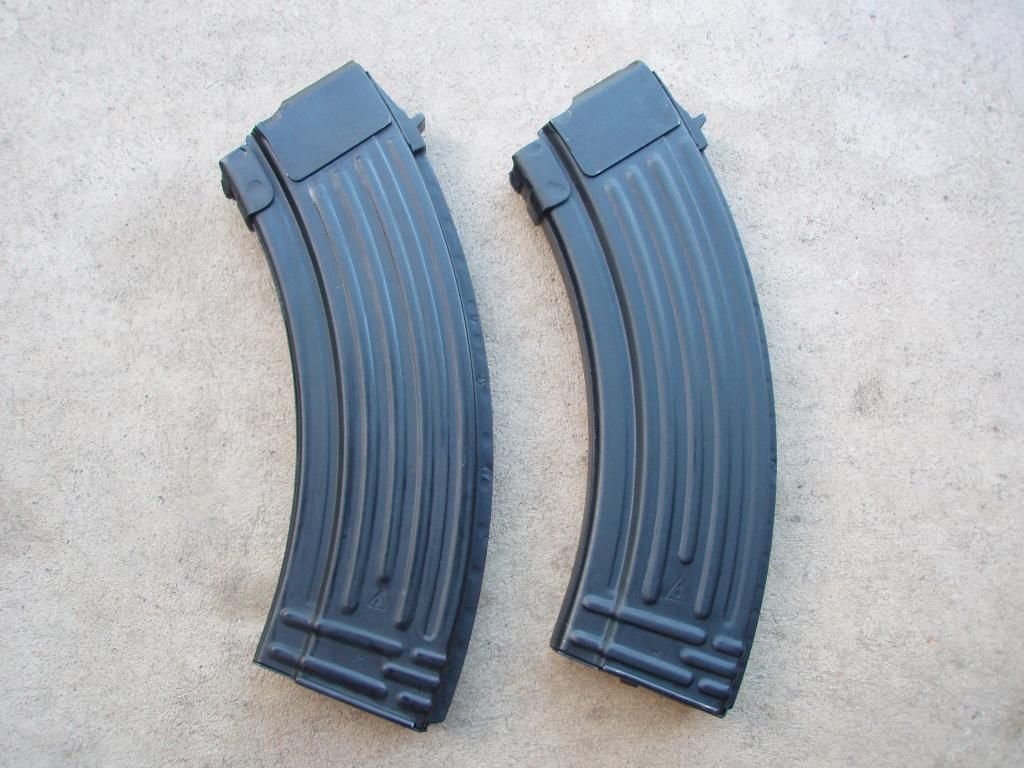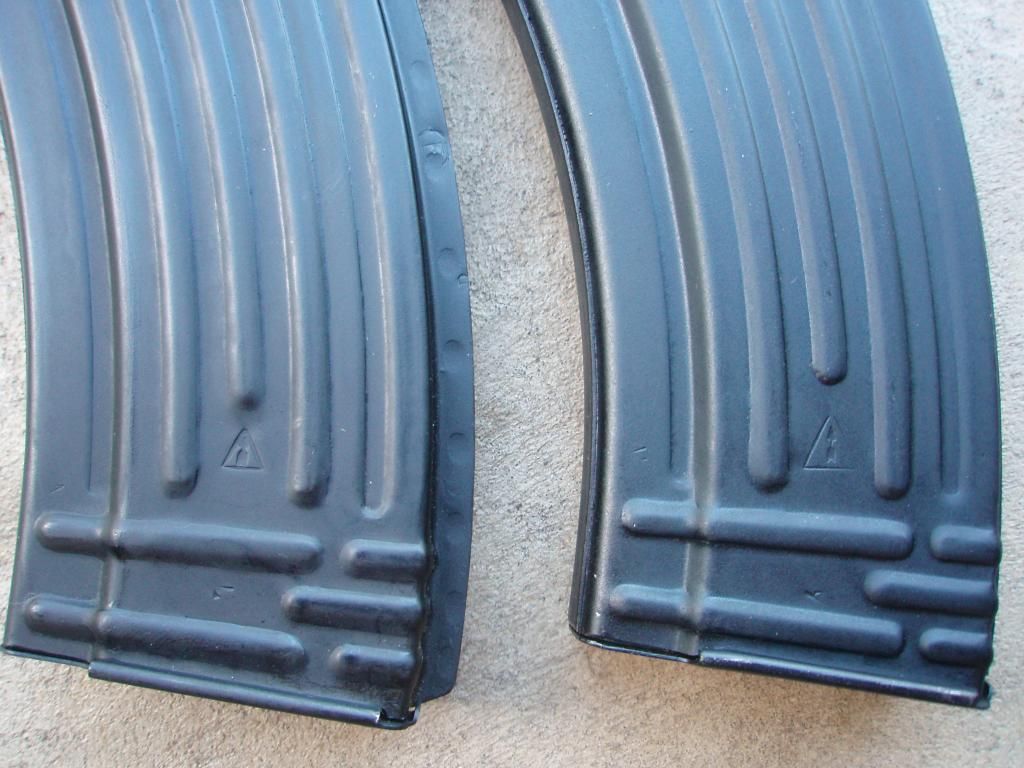 Izhmash aluminum waffle and 40 round RPK spine stamp: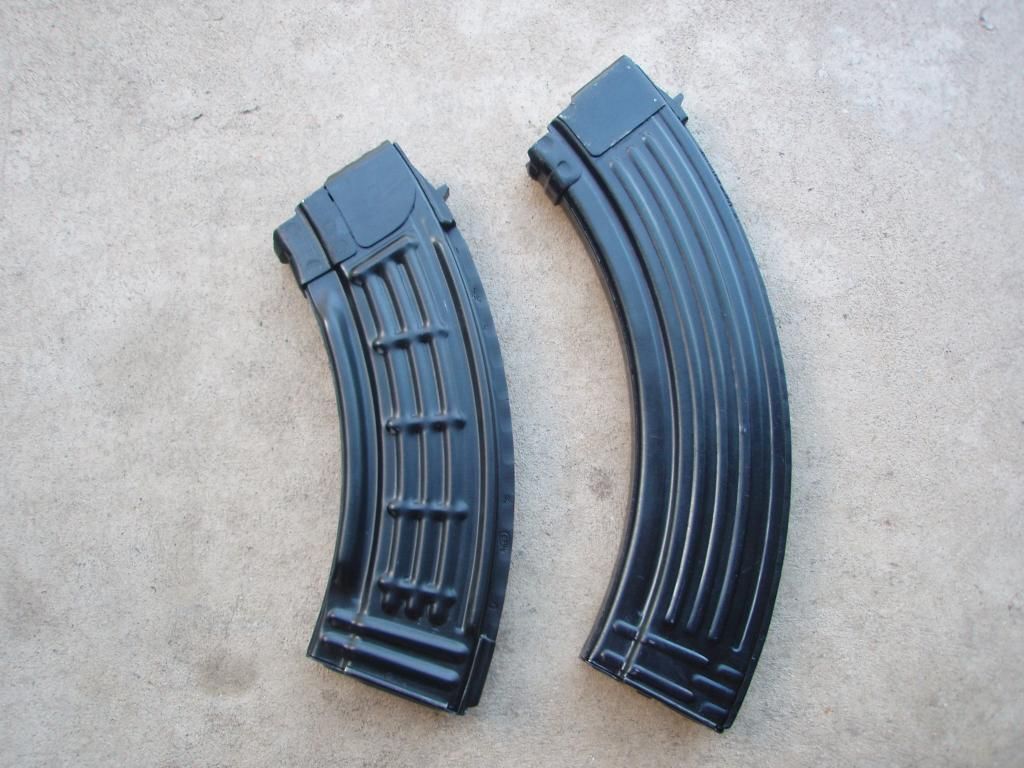 Izhmash plastics. Late version long-top bakelite, AK 103/104 smooth black slab and channel side: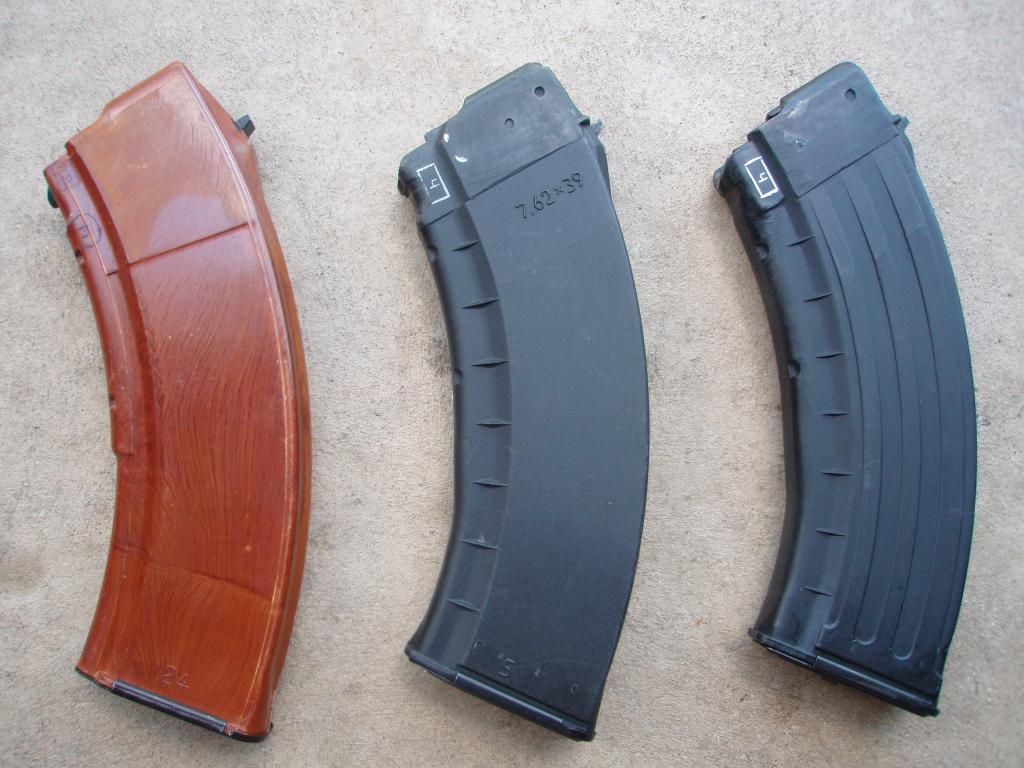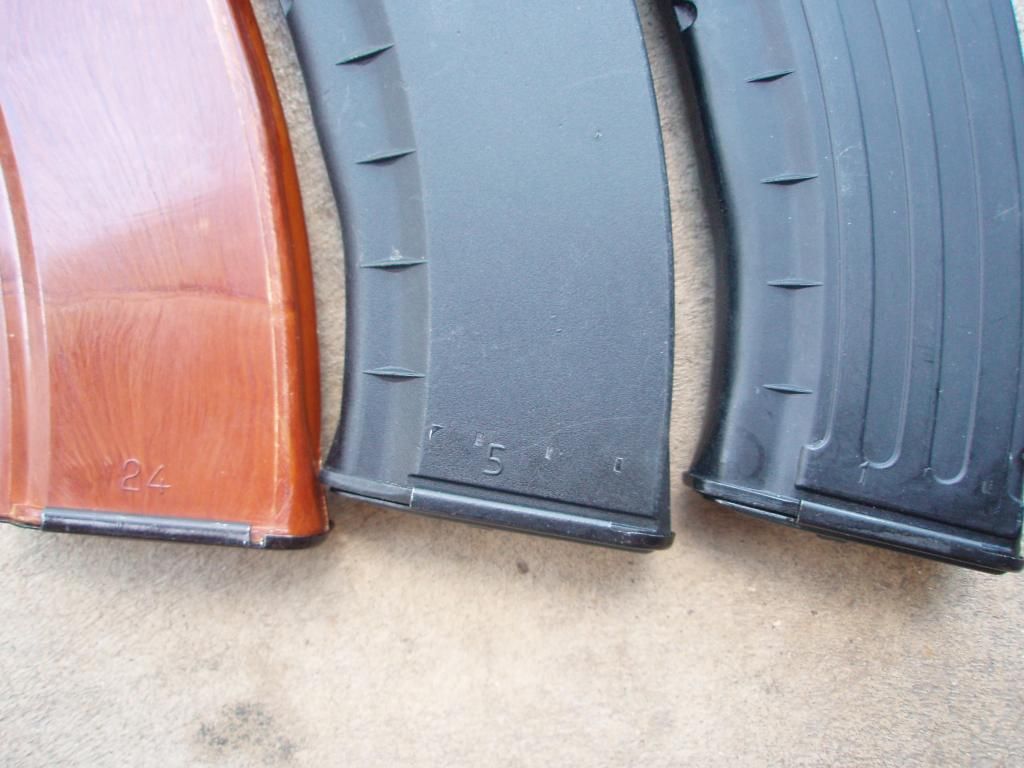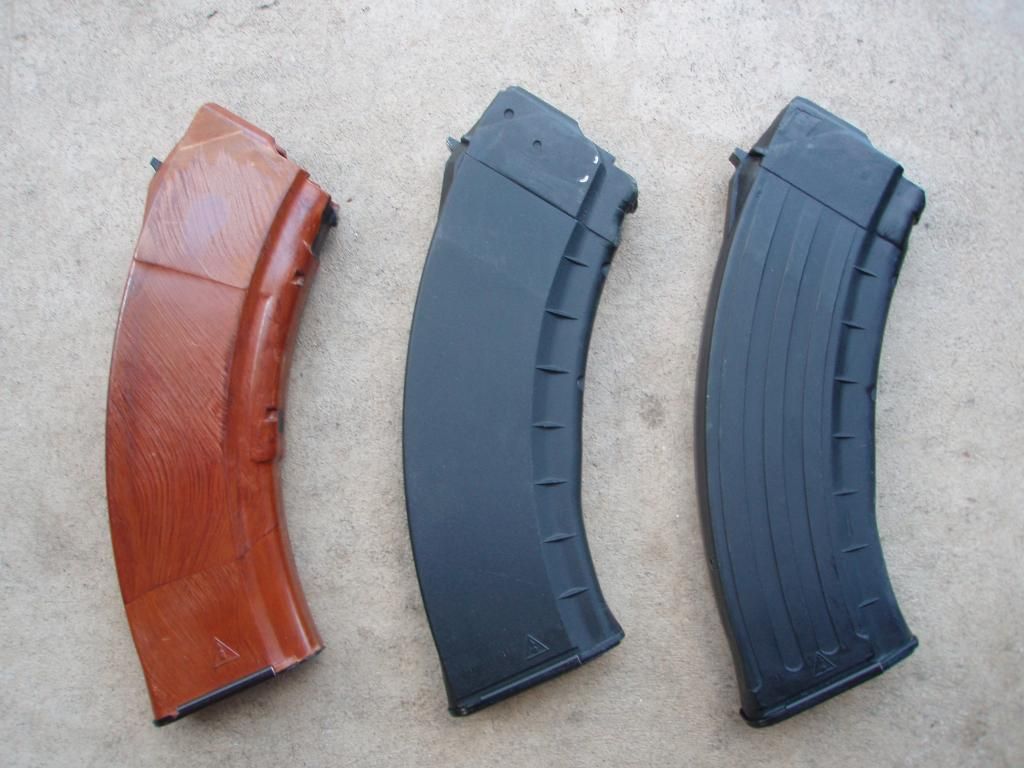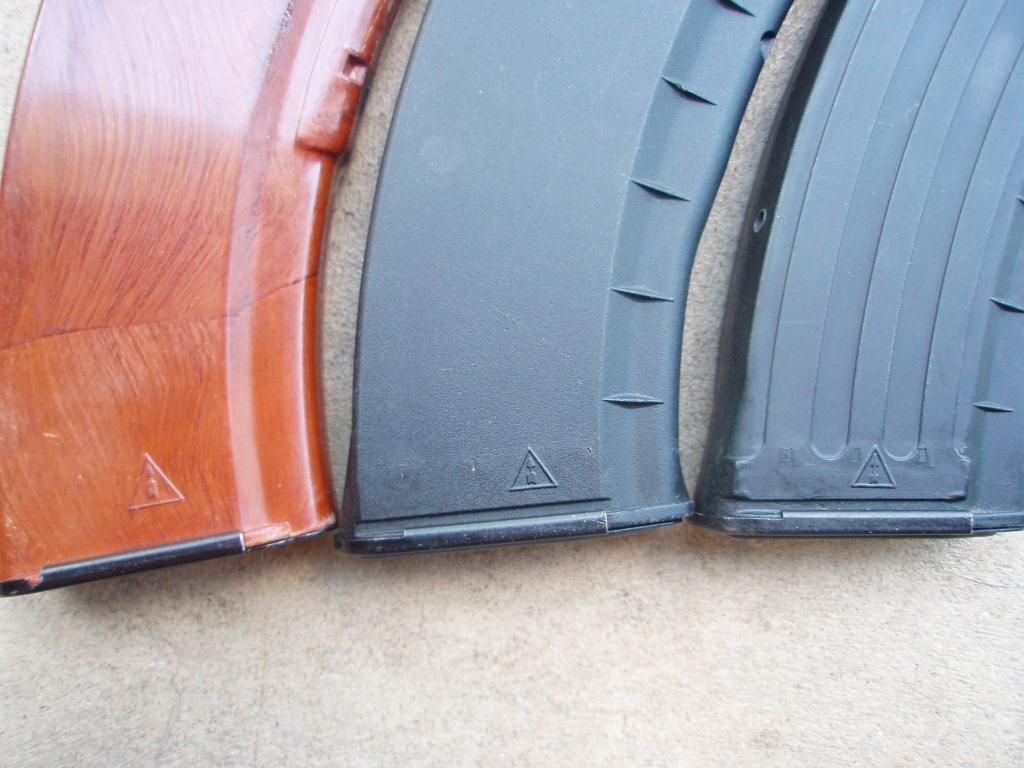 Tula early spine stamp, late spine stamp, and early version long-top bakelite: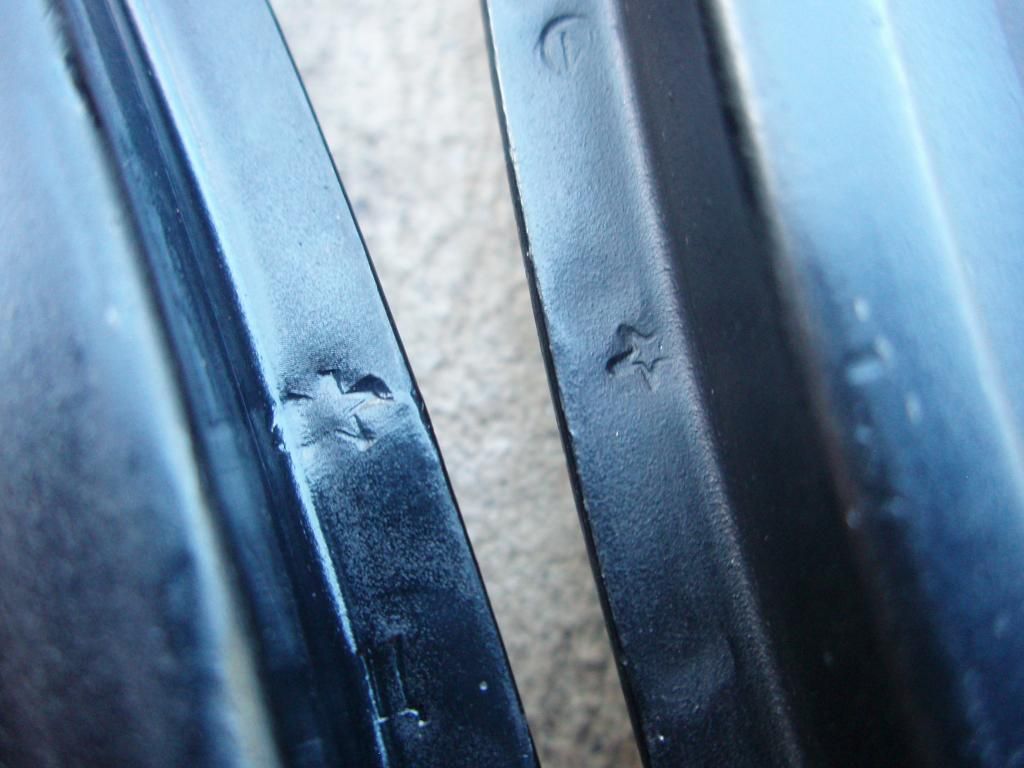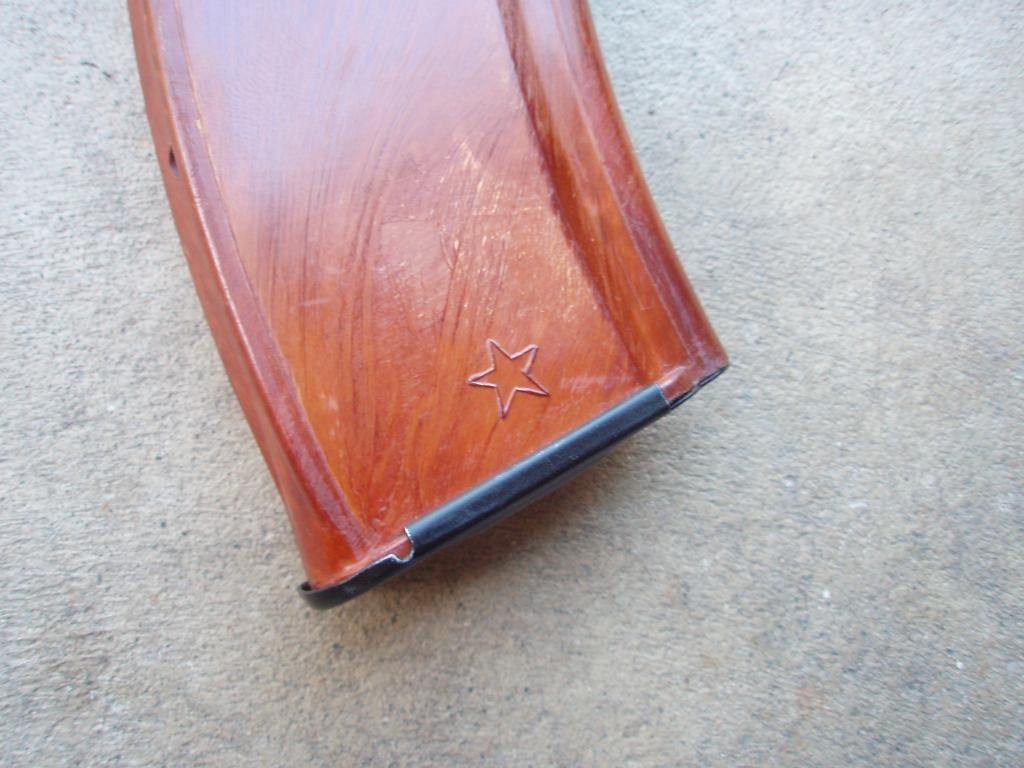 Molot steel RPK 40 round and 75 round drum:
And Molot RPK plastic with the star in shield, without, and scrubbed with unusual mold lines: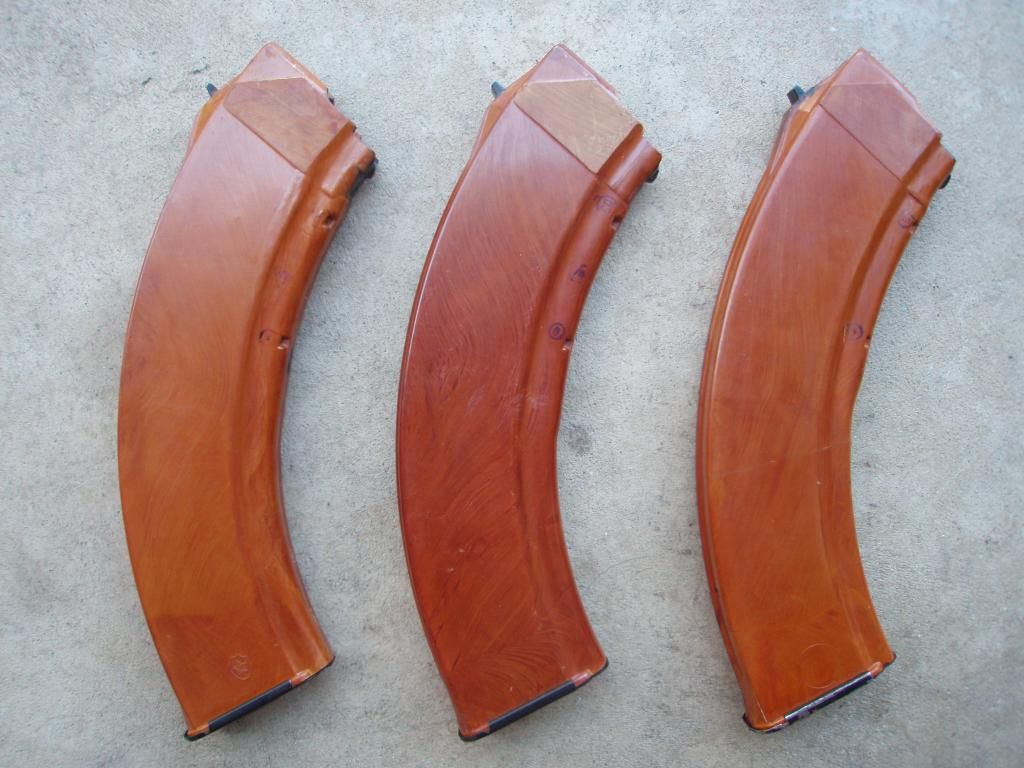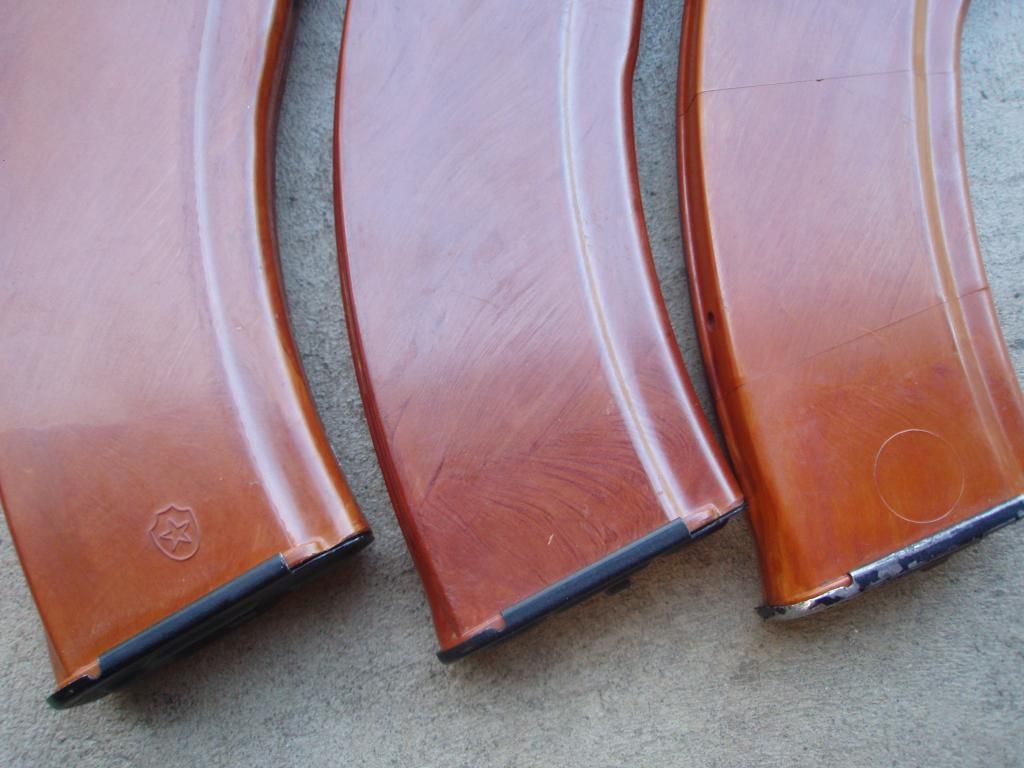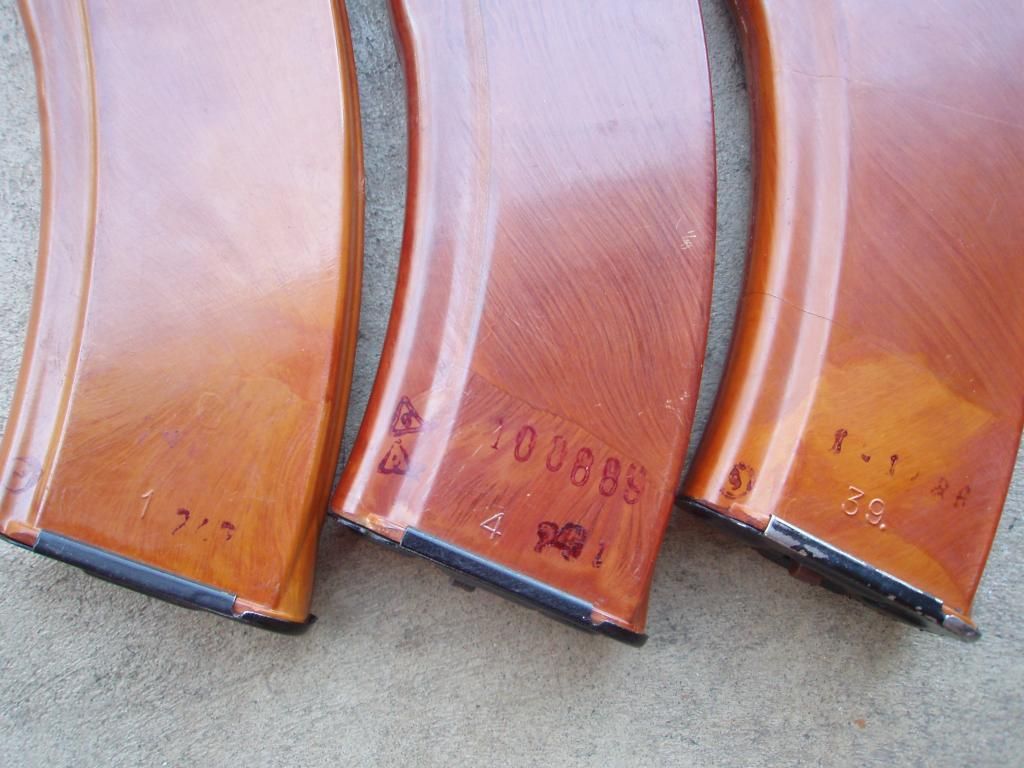 If I could just find an Izzy plum waffle and aluminum 40 round waffle...