Discussion Starter
·
#1
·
I have a handful of RPK-74 kits and have noted some variances in them. The interesting thing is that there are some differences above and beyond being finite between the Russian Molot made (circle 10 remarked) RPKs and the later Bulgarian in house made RPKs.
I have a few 1985 kits and one built rifle, the front trunnions on all are remarked, I also have a few 1988 kits.
The two compared here are both 100% matching number new demill kits. The rear sights aswell as the gas tubes are serialed. This fact excludes the chance of a spoiled comparison due to un original parts being compared.
1985 - The Molot mark has been ground down and stamped over with a circle 10 mark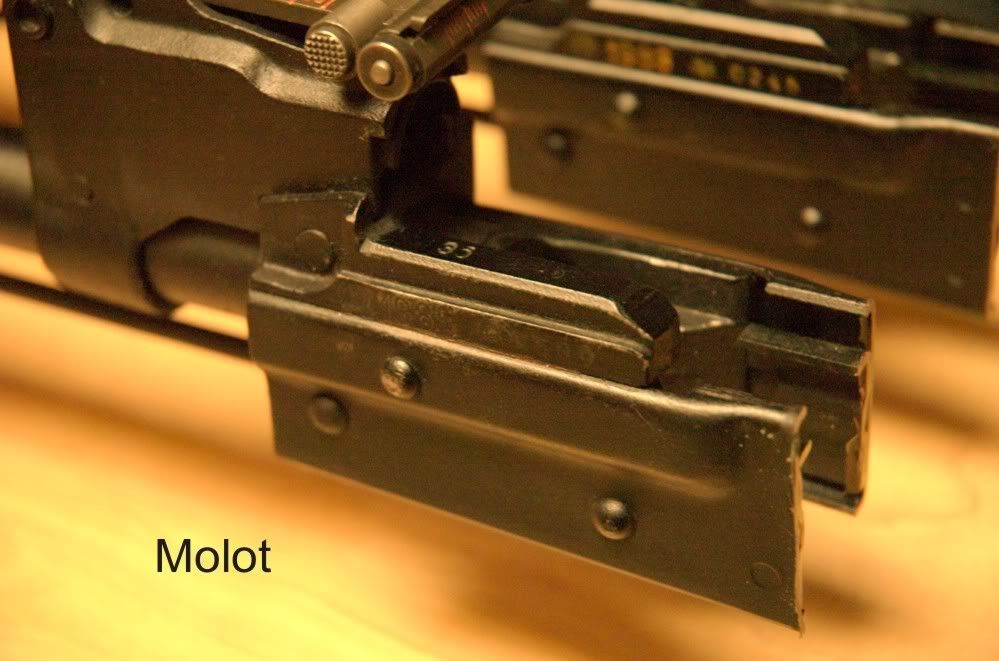 1988 - No remarking, paint in the text stamping is factory.
The Molot kit has the serial numbers electro penciled in on all the serialized peices other that the front trunnion. The Circle 10 kit has serials stamped in on all the peices.
As stated previously, the sights are serialized to the rifle. Note the immedietaly visible differences in font use between the 2. Number 6 and 1 stand out the most.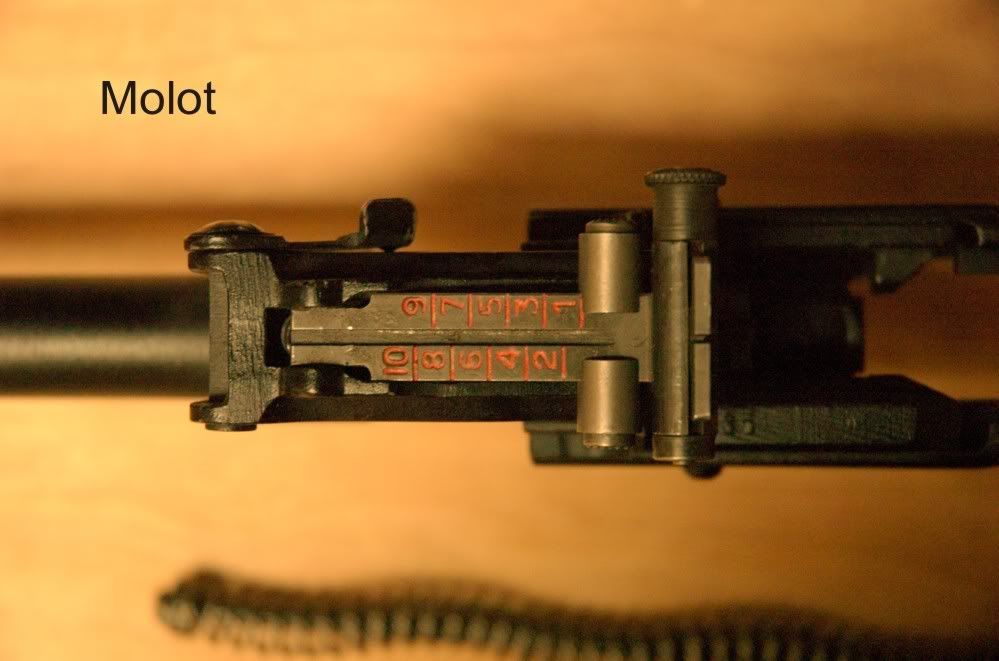 Machining aproaches are different on the bolt carriers, notice the machine plain difference of 90 degress on the rear cut, left side, of the bolt carriers.
Profile of the bolt carriers are different.
Some differences in lathe work on the barrels exist.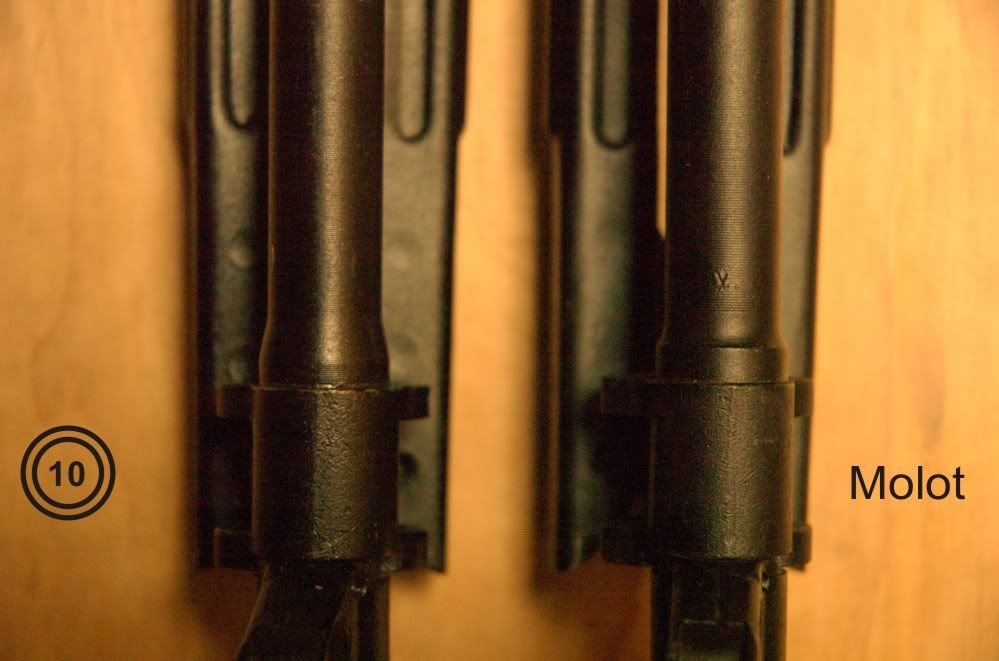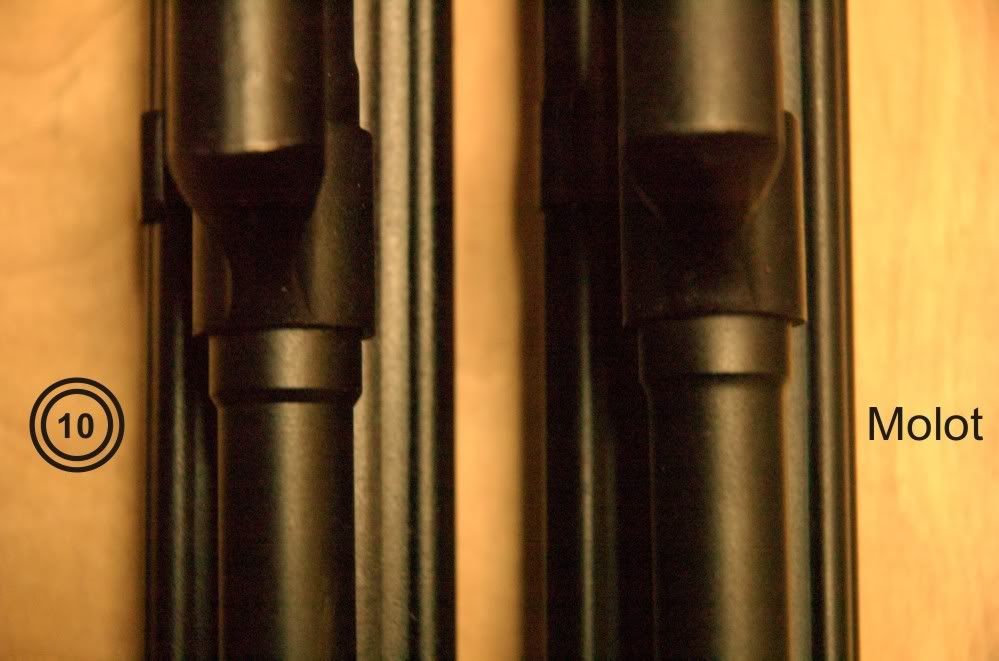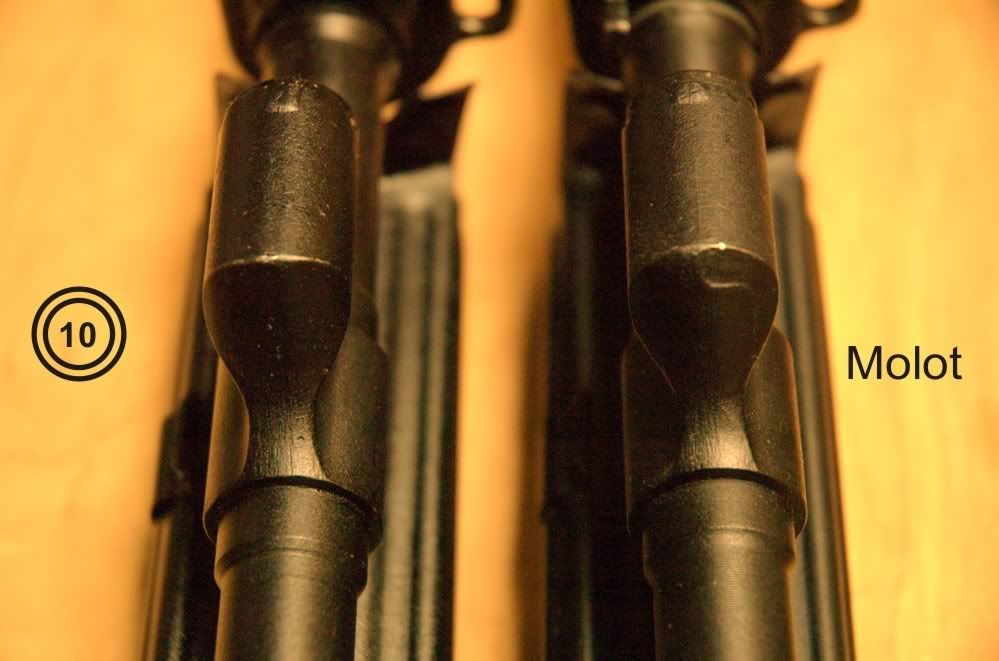 The top covers have differences in the stamping blocks used to form them.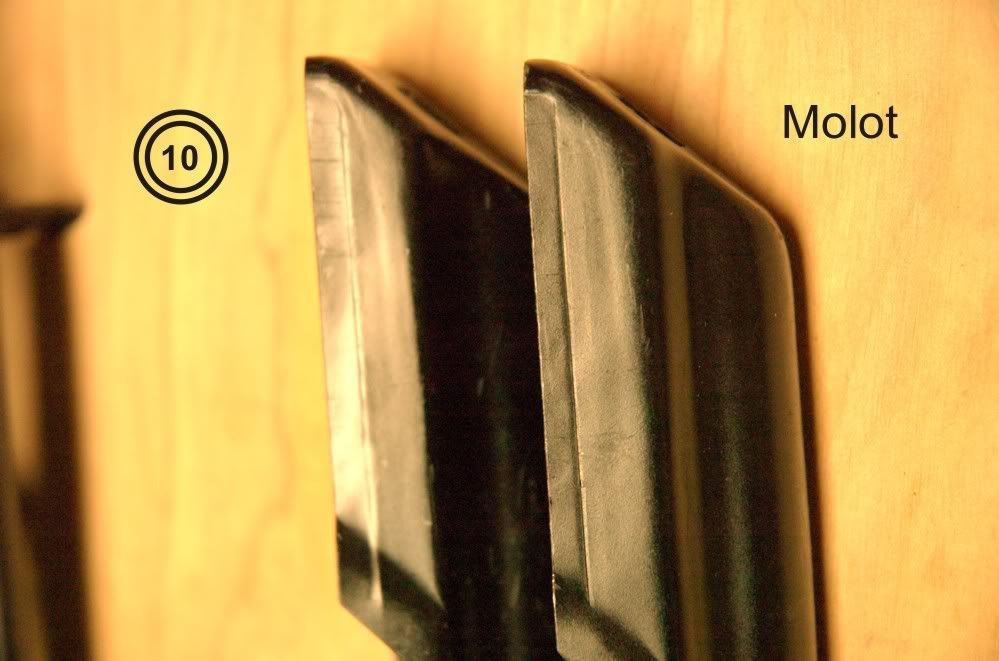 There are tons of other difference, Molot used fillets for edge finsihing, Circl 10 used chamfers, assembly and inspections marks, etc etc. Just thought I'd touch on the high level stuff and not bore too many people with the intricate details. Fact of the matter is, none this this makes a bit of difference in the end anyway.