Discussion Starter
•
#1
•
I finally made it out to the range yesterday to test fire my Bulgy 5.45 krink built by Overland Industries and also my Arsenal SLR-105A1. I ran approximately 500 rds of Bulgarian surplus between the two of them and both performed very well.
I set an 8" steel gong target at 50 yds. and both weapons were dead nuts on steel at this distance. I fully expected the Krink to be a PIA to zero since my Yugo M92 was, however Gary at O.I. had it sighted in pretty good. I fired the krink with both muzzle devices including the conical booster that was supplied with the kit as well as the beer can style FH and I have to say that I prefer the beer can. I felt like the conical FH increased the recoil, which was slight anyway, probably due to the fact that it is a booster rather than FH? The beer can definitely seemed to project the sound downrange which I expected due to my experience with the Noveske KX3. Funny thing is that the Krink appeared to have less recoil than the AK-74.
As far as the Arsenal 105 goes...what can I say except it ran like a champ which was nice to experience seeing that this weapon was likely a refurb. Not to mention all the recent issues with the 106F series. I shoot NTCH so I would probably like a shorter stock on the SLR-105 which I will do shortly. The trigger on the 105 was really smooth with zero slap. All in all it was a great day at the range and I cannot think of much else to report so here are some pics...
With beer can FH...
With conical booster....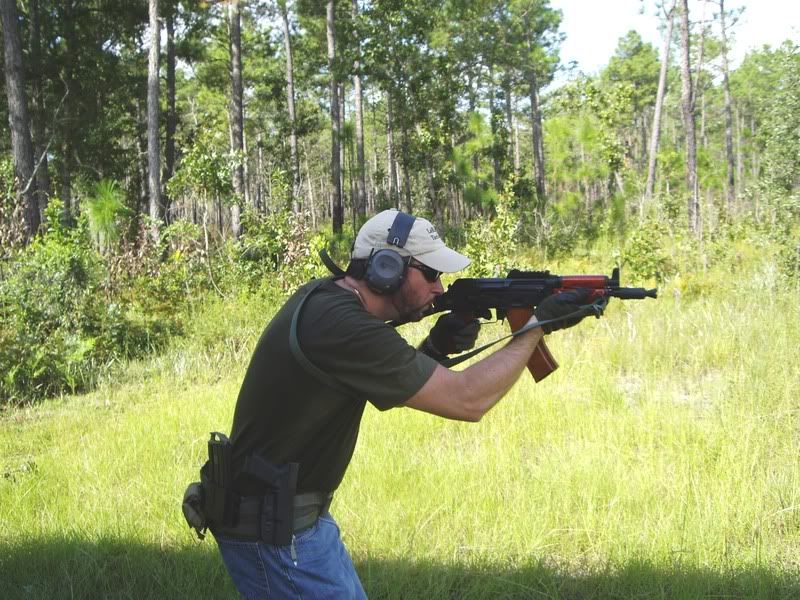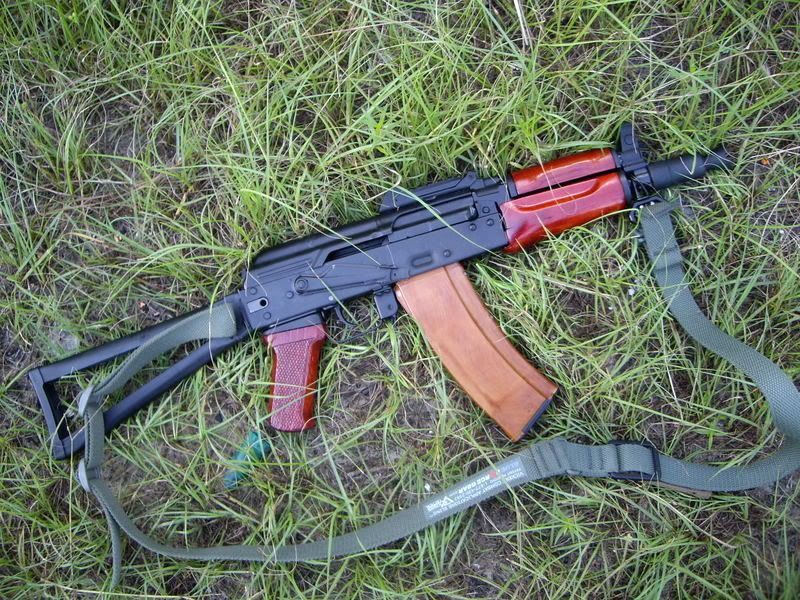 My buddies LWRC M6A3....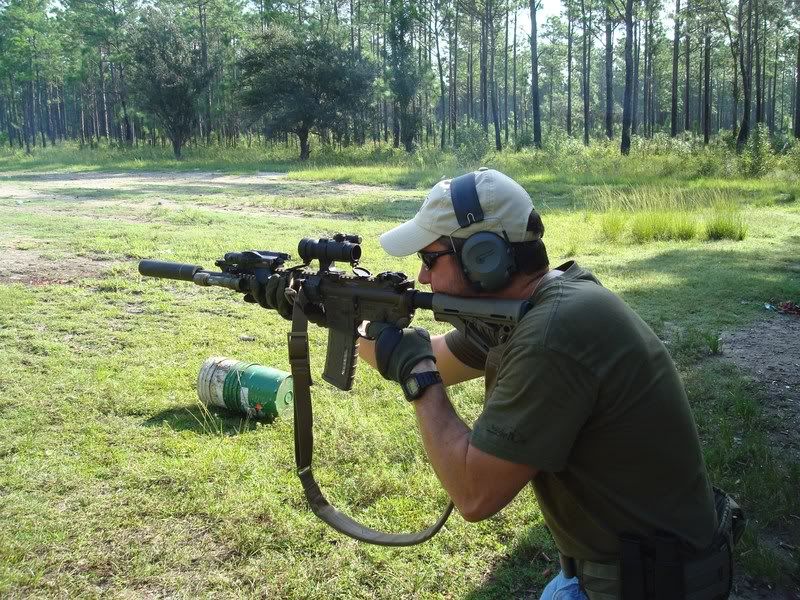 SLR-105A1...
Group pic w/ my Noveske 10.5" SBR in 5.56...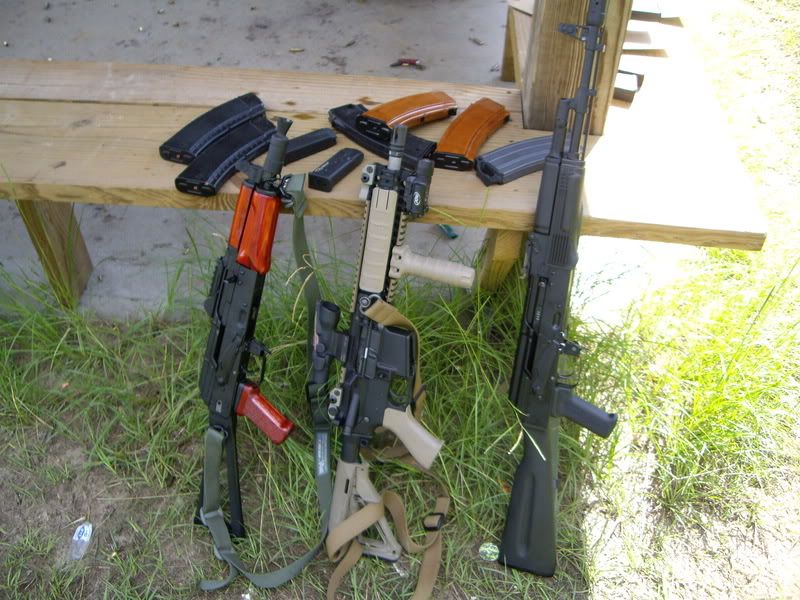 Size comparison....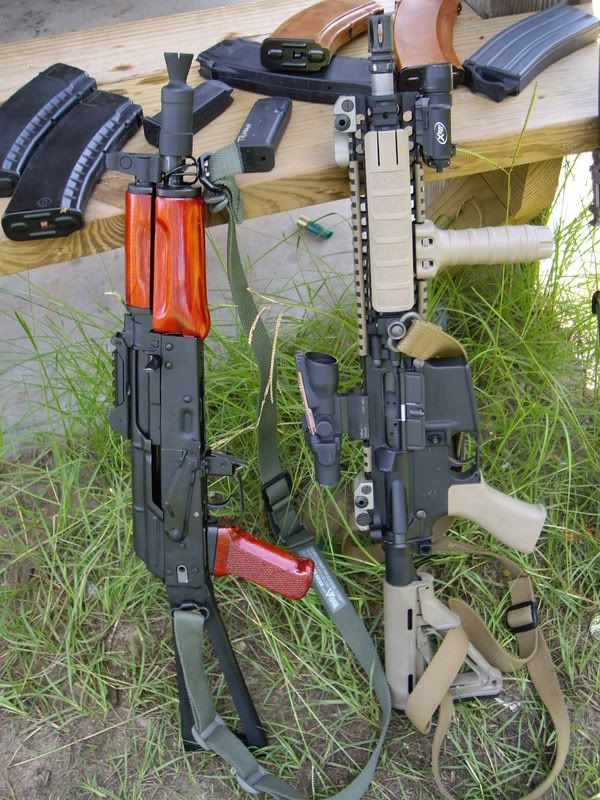 Cheers