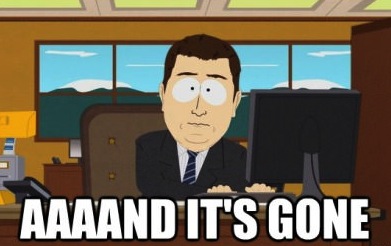 SOLD




New: PSA Cold Hammer Forged Chrome Lined 16" 5.56 NATO 1:7 Twist Mid-Length A2 Profile Rifle
This rifle is a new, top of the line, AR made with U.S.A. Mil-Spec parts.
$750 (Shipped CONUS).
No trades, thank you.
I accept DISCREET Paypal (+3.5%) and USPS money orders. Buyer pays actual shipping and insurance. Your FFL must accept firearms from a non FFL holder (private individual). Please feel free to ask any questions. Thank you!
This rifle has the following features:
Barrel length 16"
Hammer Forged Barrel
Machine Gun Steel
5.56 Nato Chamber
1 in 7" twist
Double-thick Chrome-lined bore and chamber
A2 profile
M4 feedramps
Forged upper
T-marks
M16 Full Auto Profile BCG
Included are the following items:
Magpul MOE Rubber Pistol Grip
Rear Flip up Battle Sight
One Magpul 30 round Magazine
Barrel:
A proprietary blend of Hammer forged chrome molly vanadium made by FN that is referred to as "Machine Gun Steel" by virtue of its use in FN's M249 and M240 weapons. The hammer forging process work hardens the steel, making it more durable. In addition, the chrome process for the bore allows for a lining almost twice as thick as a standard M16 for enhanced durability. Chambered in 5.56 NATO, with a 1/7 twist, M4 barrel extension, and a Mid-length gas system. A2 style profile barrel is Mil-spec phosphate coated, High Pressure tested and Magnetic Particle inspected. Barrel is finished off with an F-marked front sight post with sling swivel, standard handguards and an A2 flash hider.
Upper:
Forged 7075-T6 A3 AR upper is made to MIL-SPECS and hard coat anodized black for durability. Featuring machined T marks, and a mil-spec finish. These uppers are made for us right here in the USA by a mil-spec manufacturer. Bolt Carrier Group: M16 Full Auto Profile Bolt Carrier Group with Carpenter 158 Steel. Gas key is secured with grade 8 fasteners and staked per mil-spec. Full-auto profile bolt carrier is parkerized outside, and chrome lined inside.
Lower:
PSA Safe/Fire Lower Includes PSA Enhanced M4 Stock and A2 Pistol grip in Black, Palmetto State Armory Classic Lower Parts Kit and Mil-Spec diameter 6-position buffer tube assembly.