Discussion Starter
·
#1
·
Since I found it nearly impossible to find many good references on the Onyks and Mini Beryl I figured that I would share detailed photos of the parts I have collected with the other AKforum members.
Let me preface this with "I am no expert on these variants" I only offer detailed pictures that I personally took.
If you haven't already I suggest you take the time to visit this page ---
Polish wz.88 Tantal
this is the best source of information I have found on the Onyks
Let me start with I feel very fortunate to have the opportunity to own such a cool AK variant that actually didnt exsist much beyond a limited run prototype gun.
One thing I noticed right away when looking at the parts was how much they had in common with the tantal parts. The hand guard retainer, gas tube, and upper handguard which are unique on a Tantal compared to other AK variants are VERY similar on the Onyks.
So lets start with the Most unique parts of the OynksThe Onyks FS/GB is taller than the Tantal however from what I can tell they utilize the same drum, front sight post, detent, spring and pins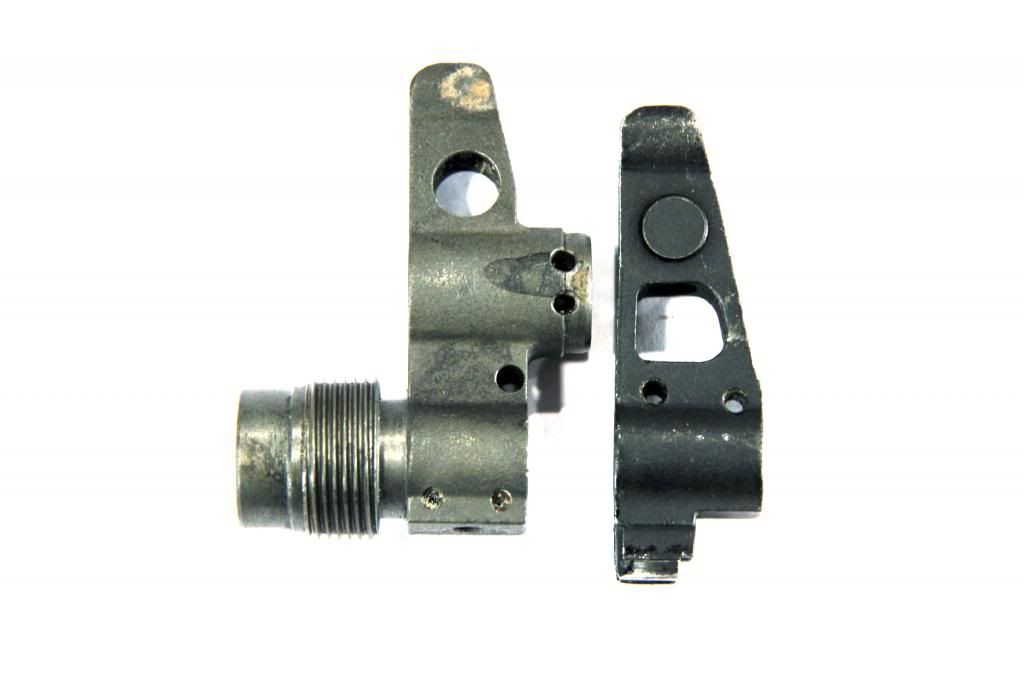 The Onyks and Mini Beryl's Gas Blocks are Very similar, the Mini Beryl is slightly modified to include an alignment notch for the drum and the threads are now a piece that attaches separately on the bbl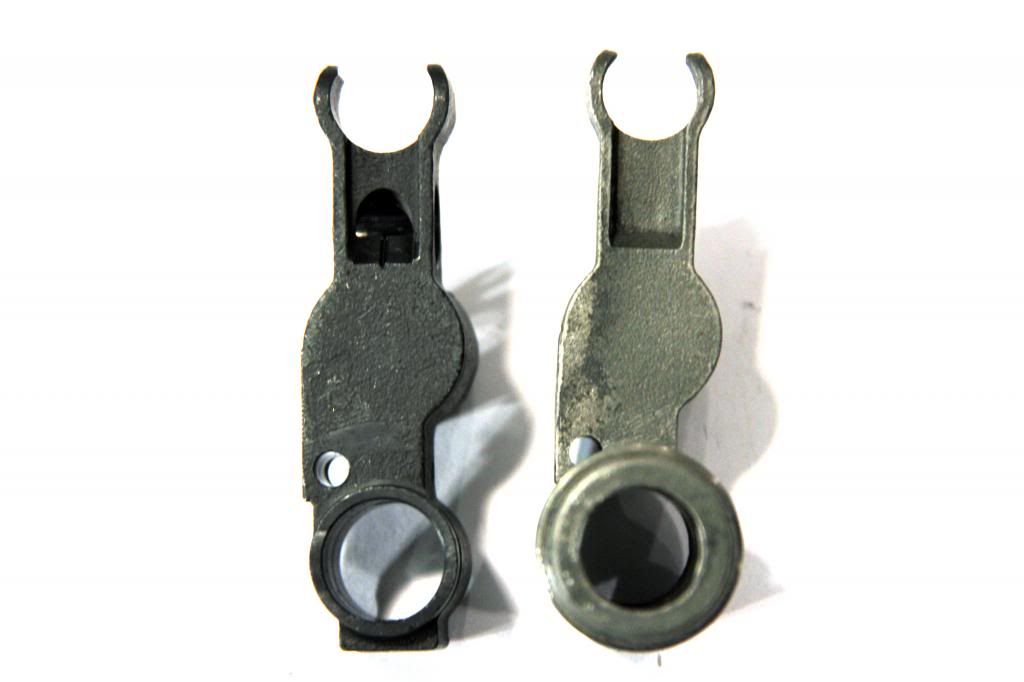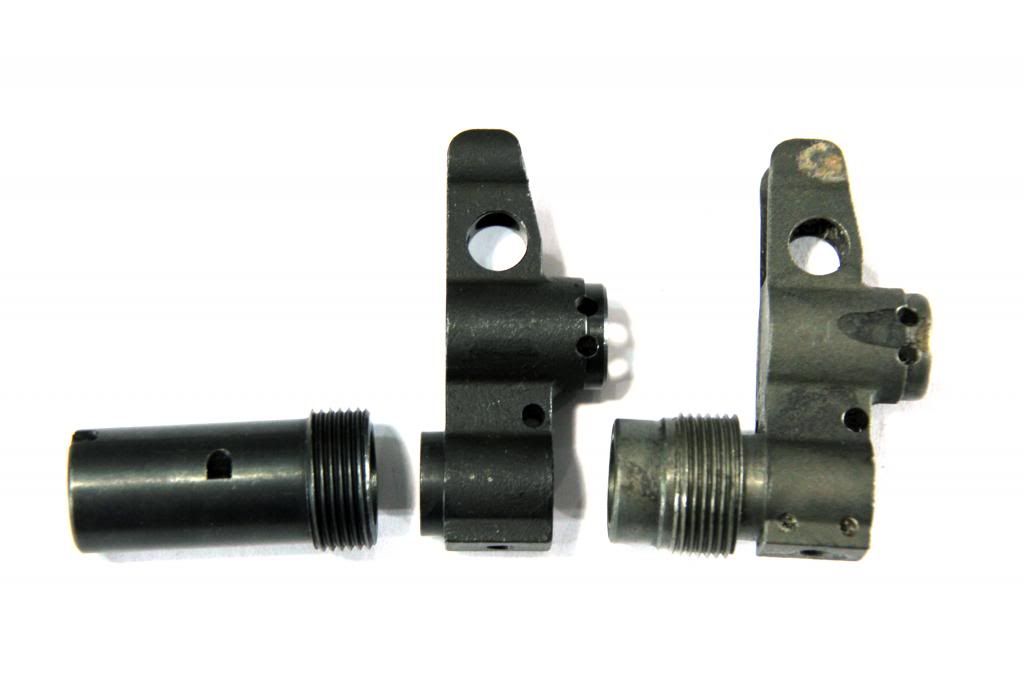 Here are the boosters, the short black one is the polish version of the AKSU booster and was the first developed, the silver one is the more commonly seen "onyks" booster, the one on the right is the Mini Beryl and is similar to a birdcage found on an A2 all are threaded 24mm RH. One thing to watch out for when buying is that the parts in "white" are said to not have been heat treated.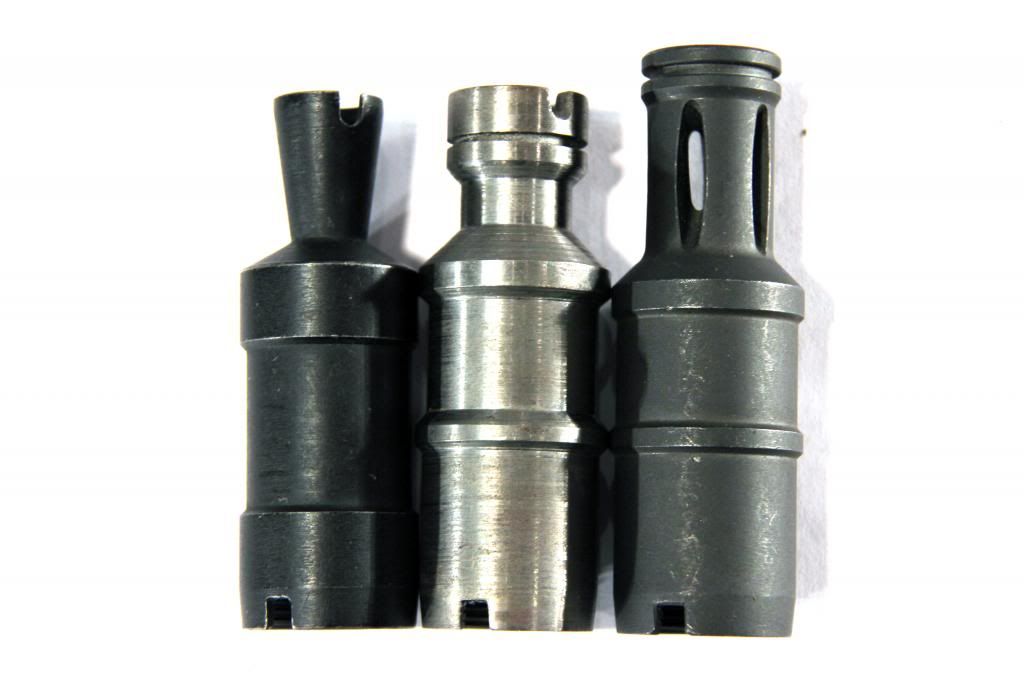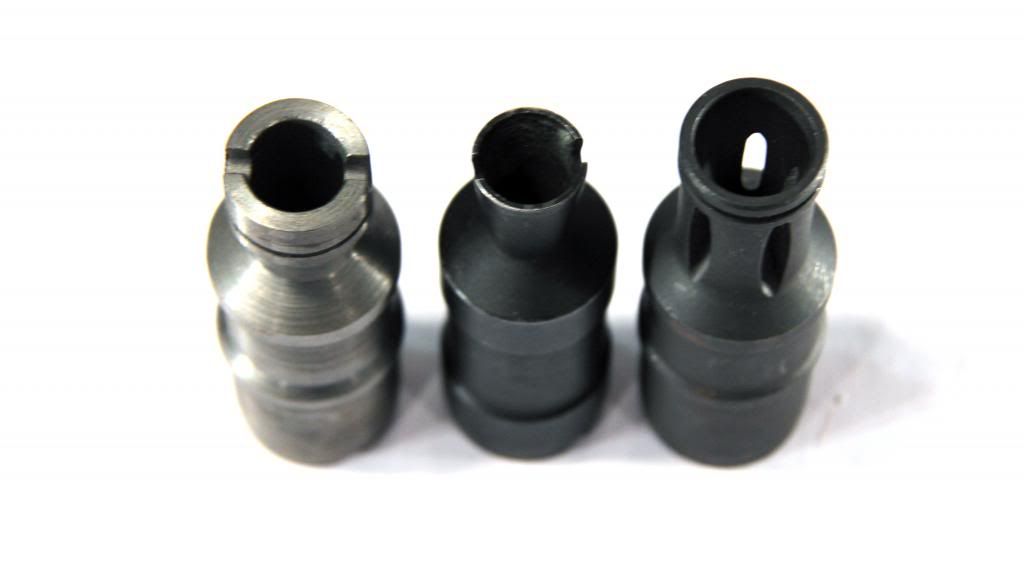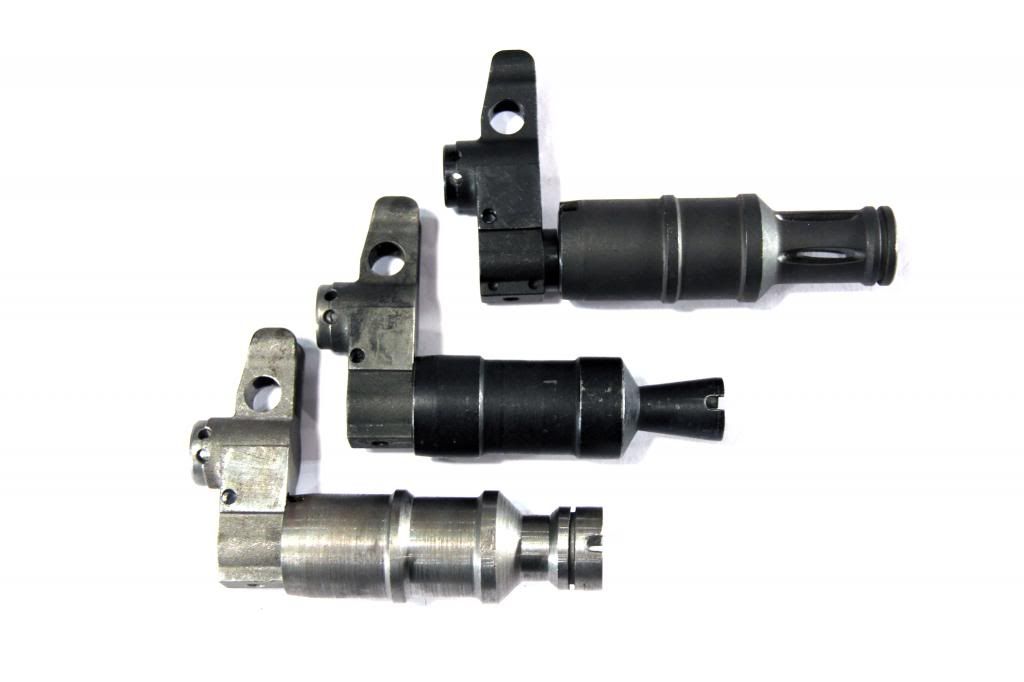 The Rear Sight block is another unique part, and has a rail that extends back over the dust cover and rivets to the RSB. the shorter one is the Onyks and the longer "Picatiny looking" one is the Mini Beryl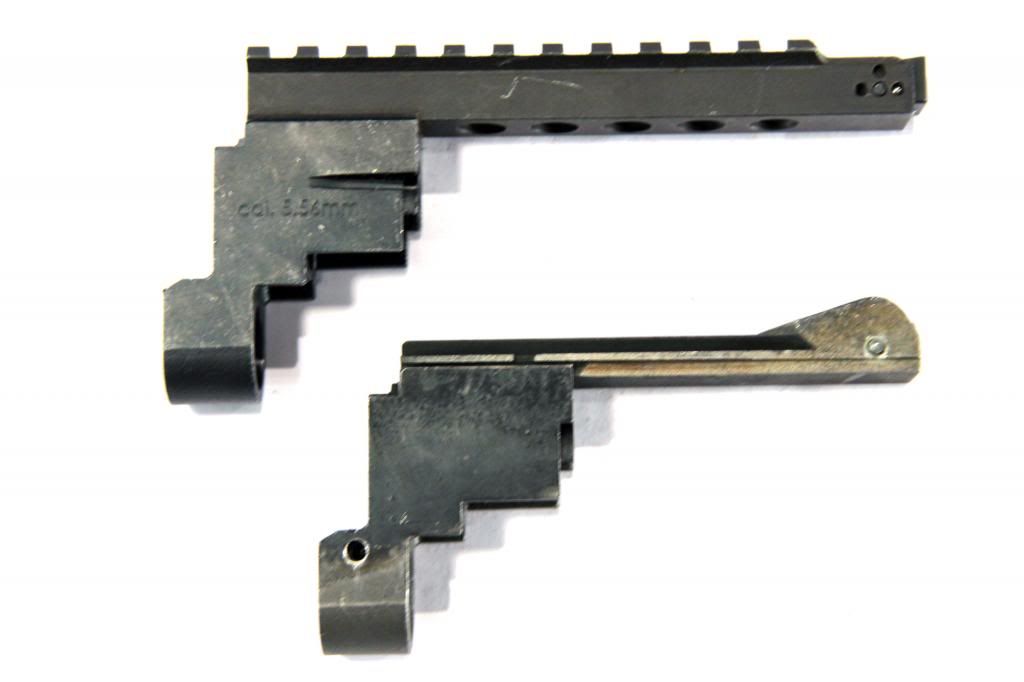 You can see that the upper handguard attaches to the RSB of onyks and mini just as is it does on the tantal (black painted RSB with tradition rear sight leaf)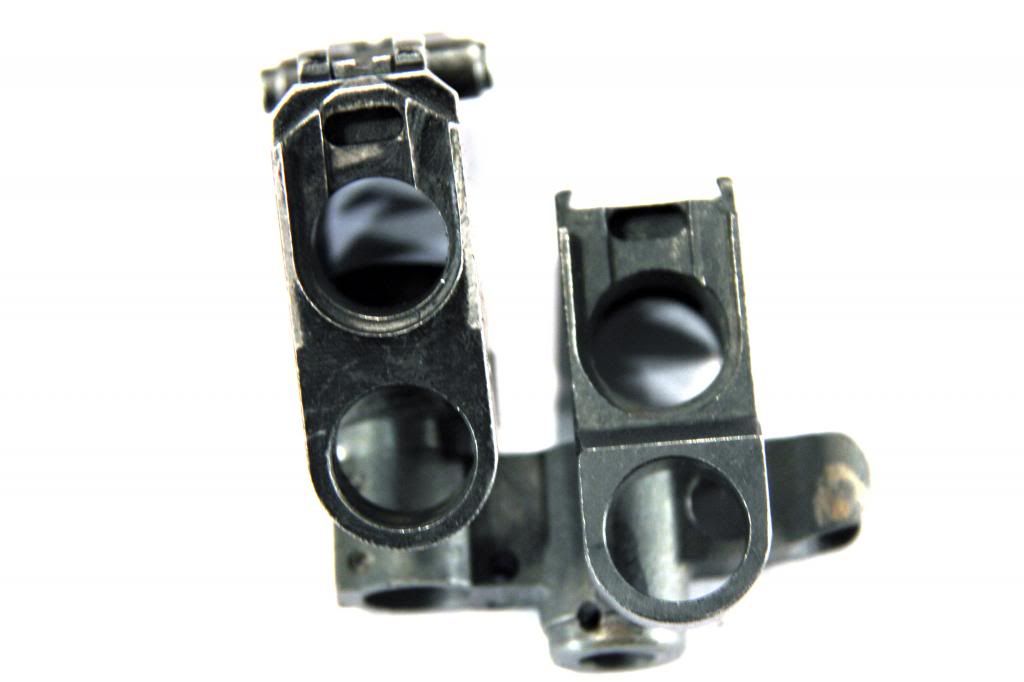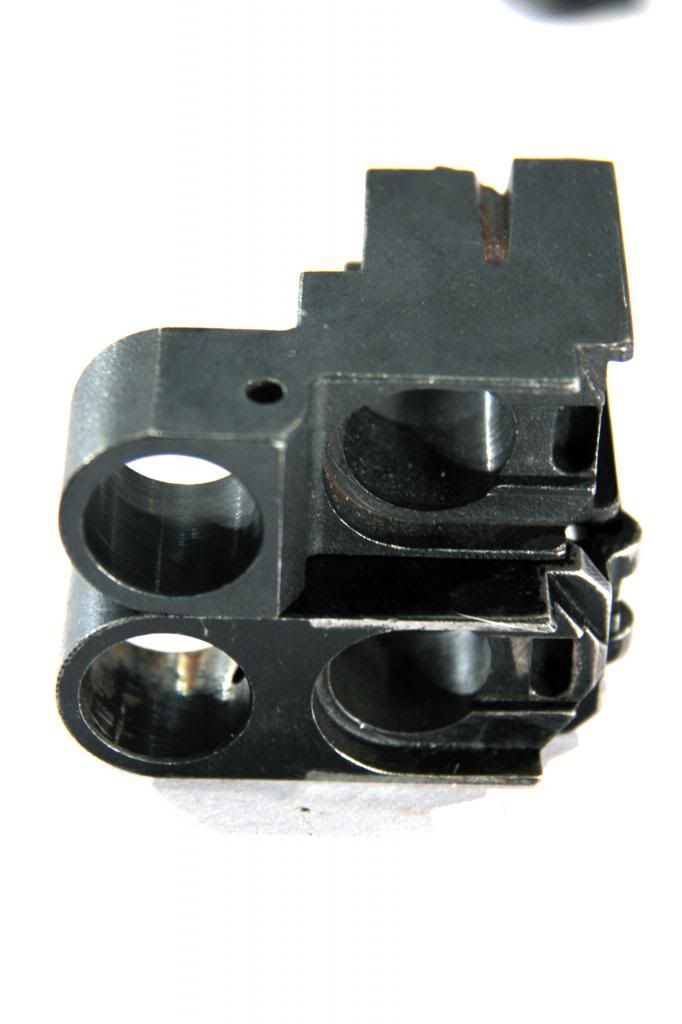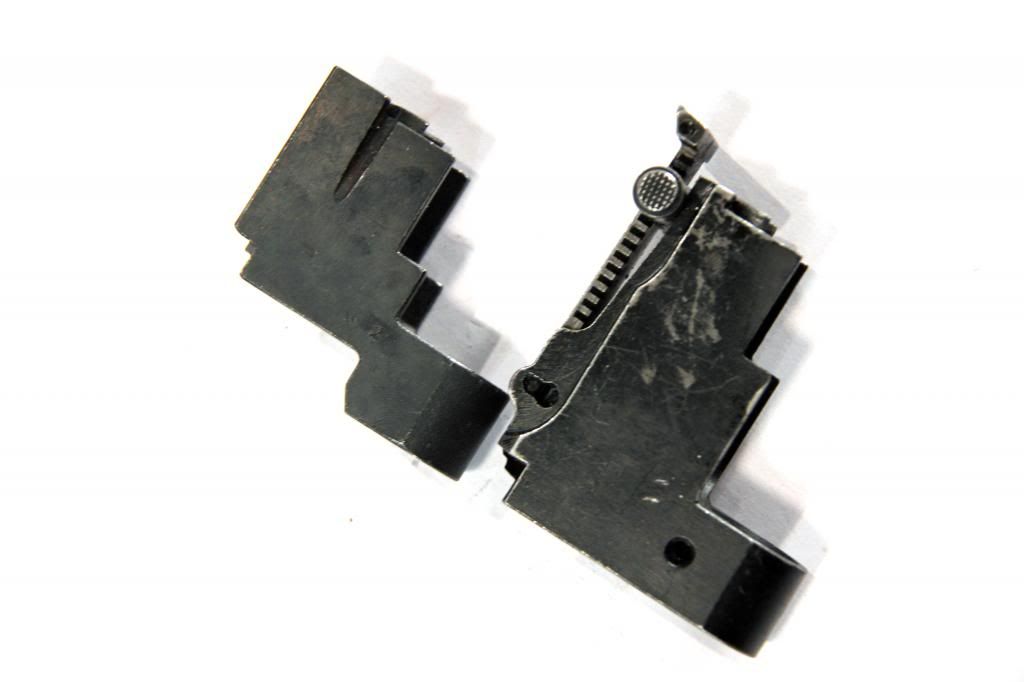 I also have a RSB for the hinged dust cover which is believed to be the earliest variant (as the polish version of the AKS-74u) I do not unfortunately have an original rear cover but hope to make one from blueprints of the original. The middle is onyks and the one on right is mini with notches for beryl style rail
The rear sights are adjustable for elevation like the AKSU 100-200m on one side and 400m on the other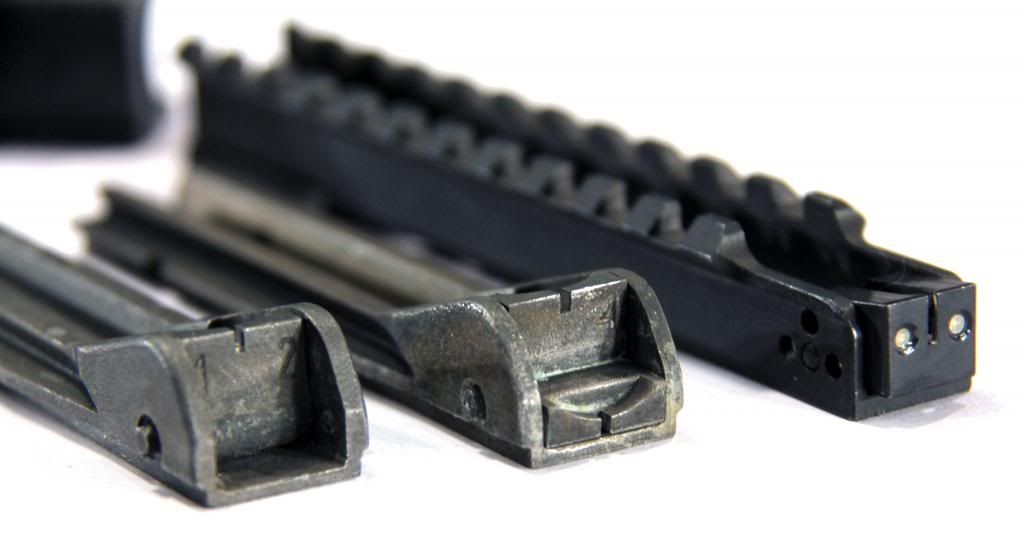 The Mini Beryl rear sight is tritium and when you flip it to the longer range setting it turns into a peep sight, the front sight on the mini is also tritium (mine glow bright!)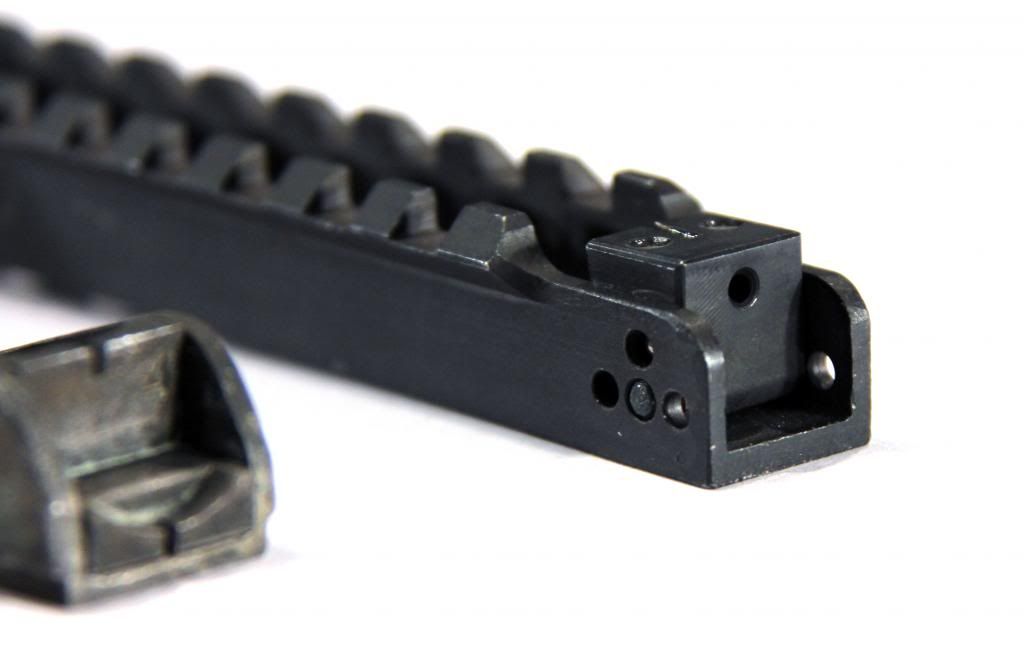 The Hand Guard Retainer as Mentioned before is very similar to the Tantal, the major differences being the "latch" is on the inside and there is no cleaning rod hole. The onyks/mini requires a flat screwdriver