Discussion Starter
·
#1
·
Ok, since we all kind of hijacked Fireman's thread about his avatar, here's a new thread where we can discuss
"the"
magazine carrier.
I'm referring to this picture of what appears to be some home made leather single magazine carriers that this Afghan is wearing.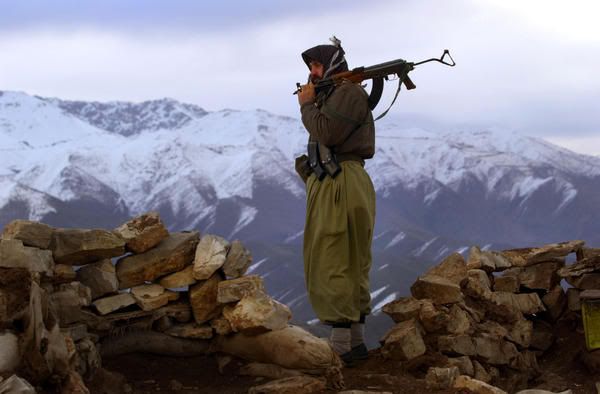 I'm going to talk to a local leathersmith who makes custom holsters. I want to get some made up for both 7.62x39mm and 5.45x39mm. I'd also reverse the direction the magazines are carried since I think they'd be much easier to get out and in the best position for easy reloading.
1Gunner thinks that they are for 40 rd. mags, but I don't think so.
Either way, let me see how much/if he can/and how long it's gonna take to make some up.
We can maybe do something like an AK Forum.net exclusive.....maybe even some stamping on the back of the carrier to reflect this.
BUT
lets not get ahead of ourselves........I just need to get the ball rolling and talk to him first.
Comments............questions.................