Discussion Starter
·
#1
·
I just picked up a brand new SGL 31 AK 74 and thought I'd post a few observations. Although I'm an AR guy, I've owned and operated AKs for 7 years now, and feel they are still among the finest service rifles in the world.
I've always wanted an actual "Russian" '74 and now Arsenal has given me the opportunity.
First the good...
1. Everything appears to be to spec. There are no canted sights or canted gas block.
2. All of the controls, as well as the action operate smoothly. Everything is positive and "clicks" and "clacks" into place. Field stripping and reassembly were easy, with no issues.
3. The 2-stage trigger, although heavy, is smooth, with a nice takeup and crisp let-off. Reset is "average" length, think stock AR trigger. Will break in nicely.
4. The markings on the rifle are both discreet, and cool.
5. The rifle came with a test target, and appears to be in the 3 MOA range if I do my part.
6. The "paint" finish is a more matte color, and seems to be more durable than the finish on my Bulgy.
Now the not so good...
1. "Fit and finish" is not as nice as my Bulgarian SLR 107CR.
a. There is a small "dent" at the front of the receiver where it meets the handguard. It is for sure from the factory as it is finished over, and not something that could happen in shipping due the placement of the handguard. Will not affect operation or reliability.
b. The right rear sight attachment "ear" is also dented from the factory. Also purely a cosmetic issue.
2. Fit of the furniture isn't very precise, especially the handguard, which has a decent amount of fore and aft movement. My Bulgy is very tight. Probably still "in spec", as I've owned another AK variant that had the same "issue".
I have not put the gun on paper, but I've fired ~900 rounds without a malfunction on the silhouette range.
The 100 yard gong was rang with alarming regularity, and I was able to put quite a few rounds on target at 200 and 300 kneeling.
Carbon buildup was MASSIVE after my first use of 7n6. I had to work the muzzle device off and clean carbon out of the treads. The gun got a bath in Windex, followed by some CLP, wiped down after both. Scraped carbon with a flattened brass casing, just wanted to neutralize as much of the primer residue as possible. I 've switched to Wolf MC for range work for now.
The action has really smoothed out nicely and the trigger is getting a bit lighter already.
I REALLY like this rifle
Overall I think these rifles are decent value, and are a high quality unit.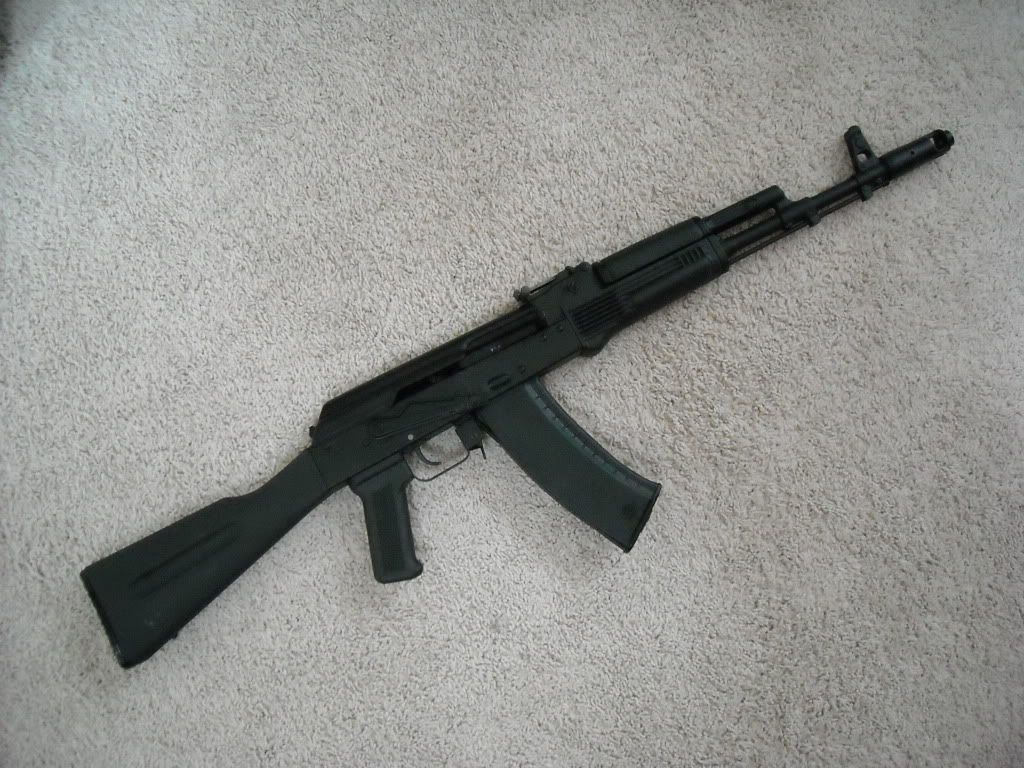 Cosmetic "issues"