Discussion Starter
·
#1
·
I recently traded my SA 1911 for a Ruger New Model Blackhawk, 4 5/8" .357. 70s manufacture, reblued by Ruger, slicked up by Bowen.
We were both trading our only guns of their respective calibers, but the dilemma arose of trading ammo. He had a "quantity of nice .357" and I only had a box of 20 gold dots for the .45. Being young, dumb and full of.....anyway, I dont have much money and offered to pay for shipping for the .357.
Long story short, he shipped it to me out of his pocket and it arrived today! 97 rounds of Cor-Bon DPX....which by my estimates is about...oh almost 170 dollars worth of ammo! I was shocked when I tallied up the cost. Being 22, thats a large chunk of change for me.
PICS!
Said Ammo and cat: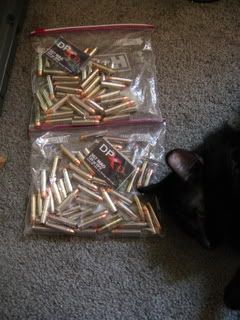 Ruger:
This thing is a smooth as butter on a slip n' slide. Amazing trigger. I want to change out the Grip Frame and Ejector Rod Housing though. The painted aluminum annoys the hell out of me..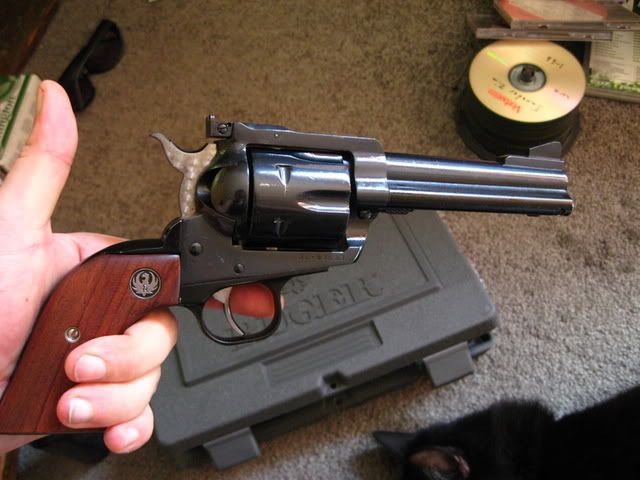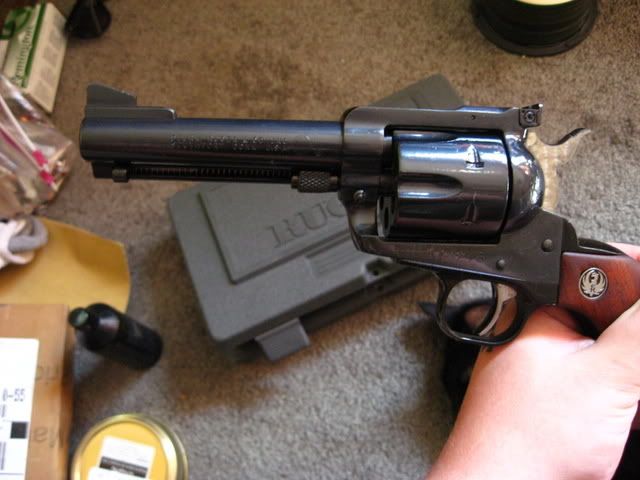 P.S. Any one in the E-Tex area need a box of .45 Gold Dot?