Discussion Starter
·
#1
·
I will be documenting my build so that others wanting to do similar will have a thread to refer to. I will be using the NoDak Y-556 square back receiver, and laying it out for the Bulgarian type side folder assembly from Ak-Builder.com. Due to the complete flat bottom of the 74 barrel trunnion, I opted to open my pocket a bit larger than others have done to insure no clearance issues come up. I followed AKBLUE's advice and cut the shelf to 2mm (.079) below the surface.
[ Note: I would recommend changing the .416 dimension to .386, and the .475 dimension to .449 ]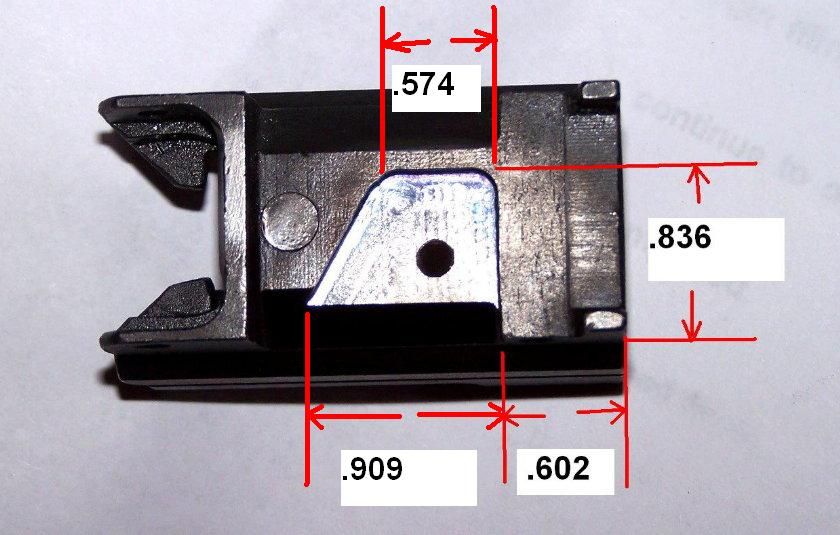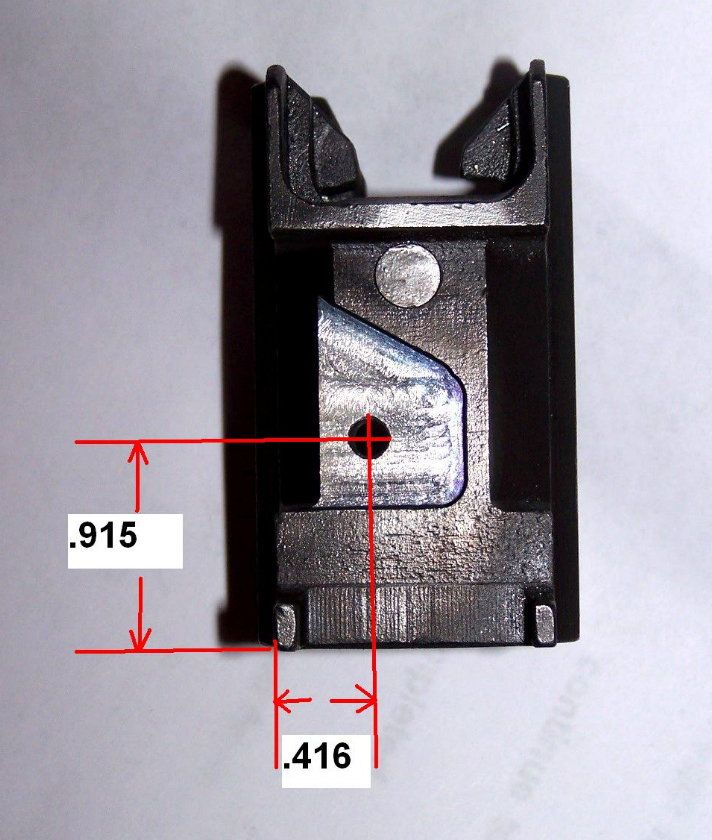 The holes in the front trunnion and bottom of the receiver are done with a #21 and a 6mm drill. The #21 hole in the trunnion is drilled perpendicular with the top rail of the receiver. After drilling the hole in the trunnion that is out of the receiver with no barrel you can put the trunnion into the receiver and drill back down through the hole into the receiver to make a pilot hole for the 6mm drill from the top.