Discussion Starter
·
#1
·
My new rifle came into my FFL a few weeks ok. Over the past several weeks, I've worked on it to make it run better and more comfortably.
Romanians seemed to have built a solid .22lr rifle. I'm impressed. Looks identical to my WASR 10/63.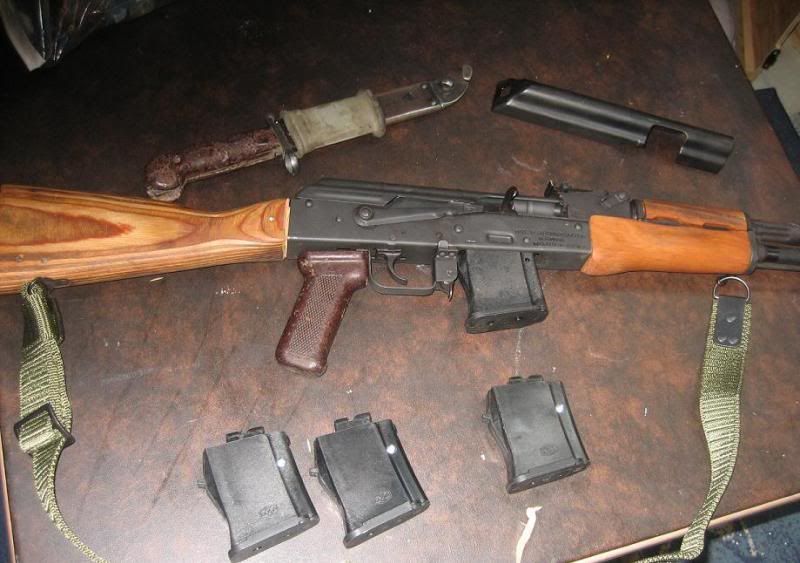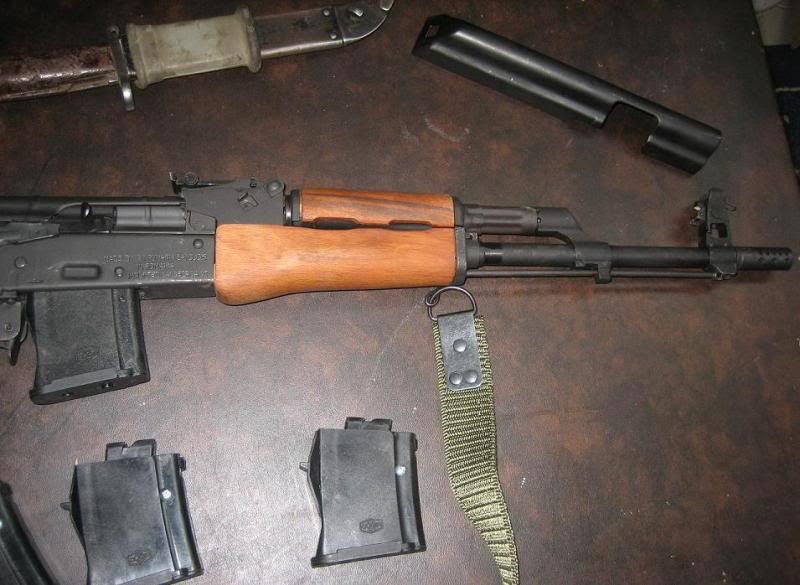 Only issue so far was fitting my old WASR 10/63 AKM stock into the receiver. Not sure if this WASR 22 was built on an AK 74 receiver. If so, not sure if 74 receivers will even take 47 stocks. If anyone has insight on this, I'd appreciate that.
Finally have ran about 200rds through the rifle. Seems to work well, but not 100% reliable. Still have spent casings getting caught as a new round is being chambered; therefore causing jams. Usually happens once or twice a magazine. I'm running Black Dog Machine magazines, usually filled 25rds.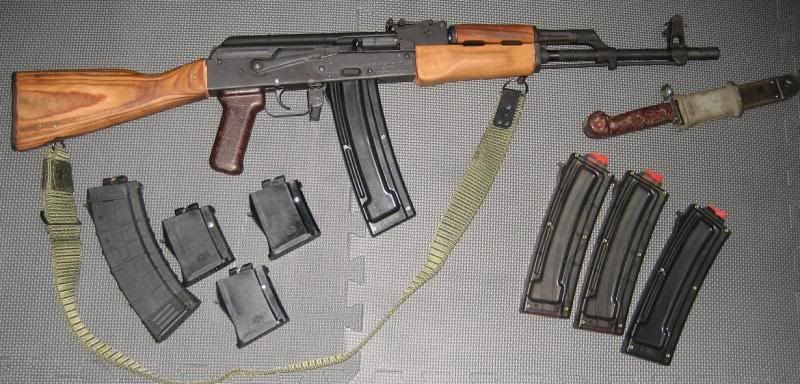 Since I got the rifle, I've done some mods to make it how I like it.
-Added wooden stock from my WASR 10/63
-Added pistol grip nut to attach a Romanian bakelite grip
-Added muzzle brake detent plunger pin/spring
-Attached Tapco Slot Muzzle Brake (for looks and to be the same as my WASR 10/63)
-Replaced lower handguard with an East German bulged handguard, doesn't wiggle anymore
-Replaced mag release with a TAK Latch
-Replaced WASR 22 top cover with top cover from my WASR 10/63
Currently have 4 30rd Black Dog Machine magazines, which run great, and 4 10rd Cugir Factory magazines. Not a fan of the 10rd mags since they're harder to change on the rifle.
It seems to shoot very accurately, just a little low. Need to adjust the sights, but overall I'm impressed with the tight groups. Even had an Army buddy come over to try it and he fired tight groups too; he's never used an AK platform rifle before.
Only need to tweak the rifle to prevent the jams. Anyone have ideas on how to plug the gas tube? Need to stop the spent brass from getting stuck there. Any other tips on preventing jams?
Planning on eventually replacing the gas block with a new one since this one has the bayonet lugs filed down. My bayonet will barely latch on. Not that I need a bayonet or want to use one, but want the rifle to be complete and ready to use one.
Not sure how hard it will be to remove the pins and push the front sight and gas block off.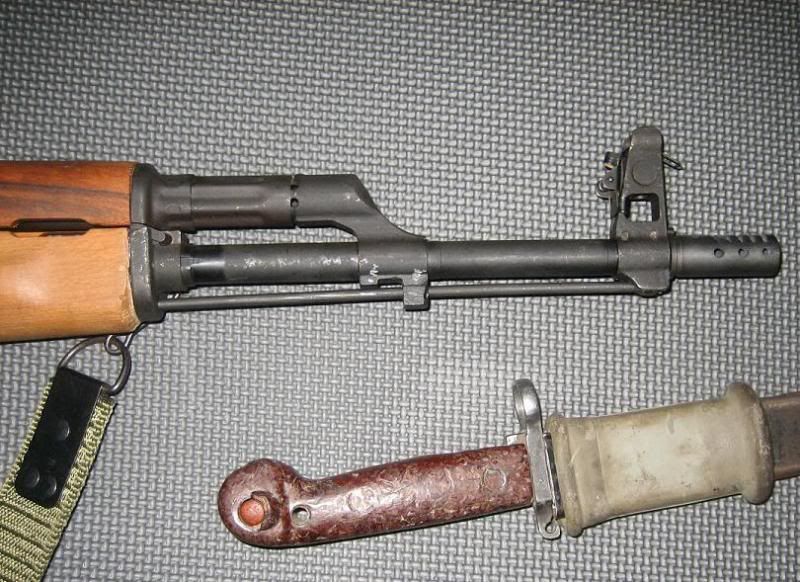 Anyone have ideas or suggestions on making 10rd magazines into 30rd magazine bodies? Currently trying a Tapco 30rd body with a Cugir 10rd magazine guts, but the rounds will not feed. Seems like the magazine doesn't sit high enough or something.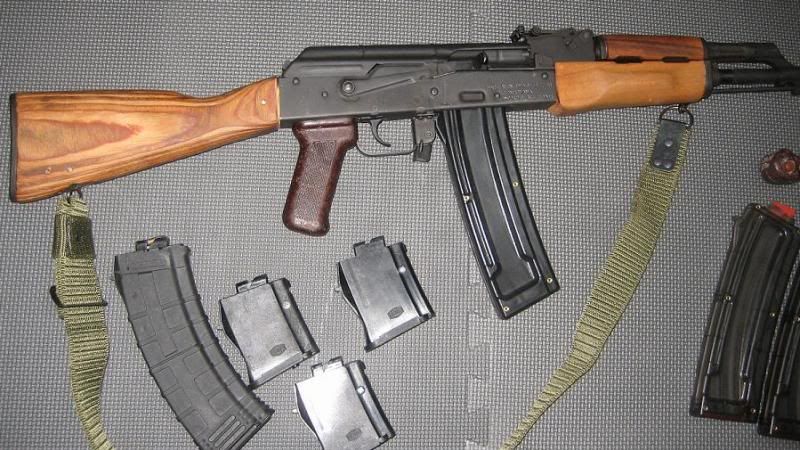 Overall, this rifle has been well worth the time and money. Can't wait to use it some more.