Discussion Starter
·
#1
·
I just received my new AKS-74U build from Overland Industries and overall I am very pleased with the build job. Fit and finish is top notch and I especially like the finish that Gary completed on the wood furniture. The sites are straight, the stock locks up solid with no play, the bolt engages and reciprocates smoothly and the trigger is crisp with no mush.
I would have preffered the cyrillic markings to be engraved a little deeper however they are purely cosmetic and obviously don't affect function; after all this will be a shooter. I also had the side rail and Stormwerkz top rail installed during the build. I plan on adding an Aimpoint micro very shortly along with a Vickers sling. For now I have an Aimpoint M2 in LaRue RAS II mount that will work. I am also amazed at how much lighter this Krink feels over my Yugo M-92.
Here are some pics that I shot with the issued conical krink hider and also with the beer can style 4 pc. flash hider. I plan on running both at the range and decide which I like/ performs the best. Your opinions are also appreciated.
With beer can style flash hider...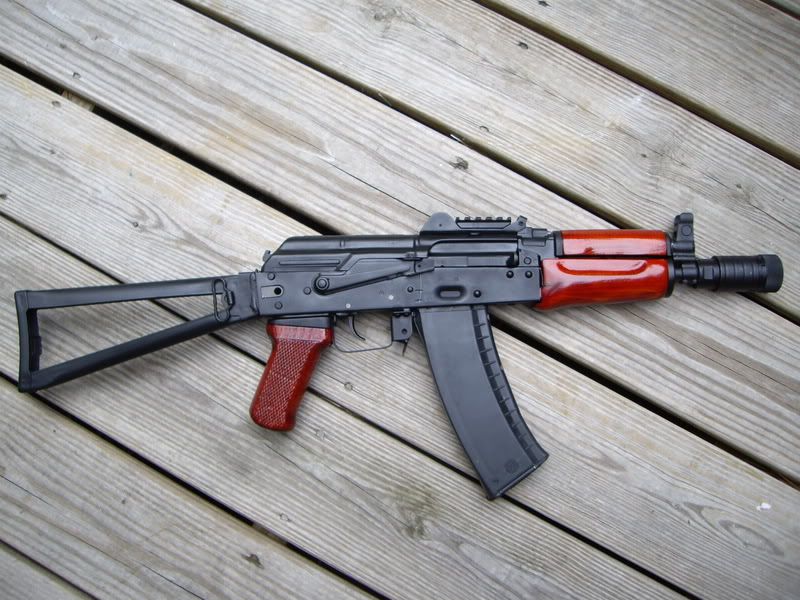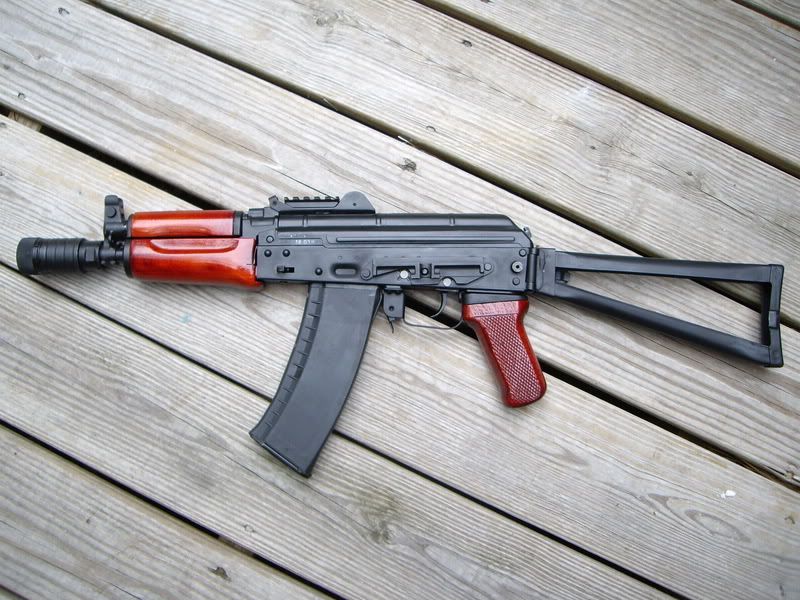 With conical flash hider....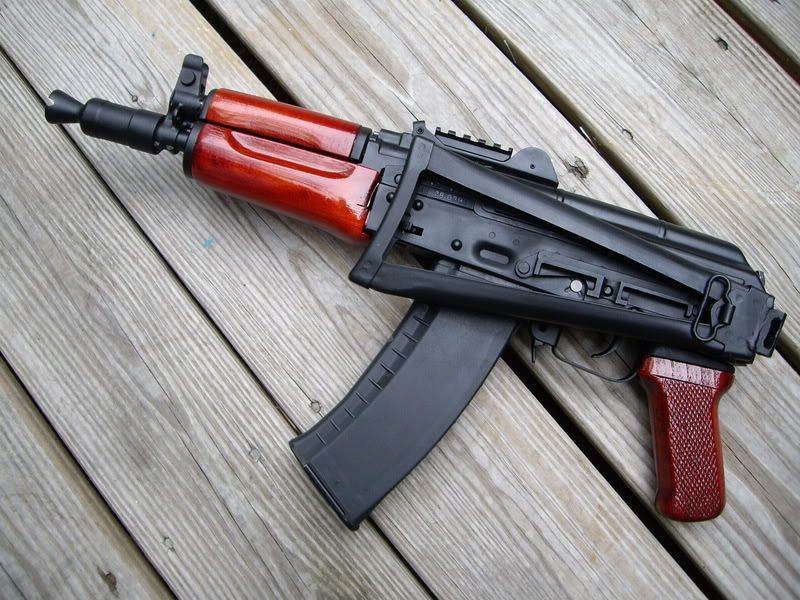 Close-up of the furniture...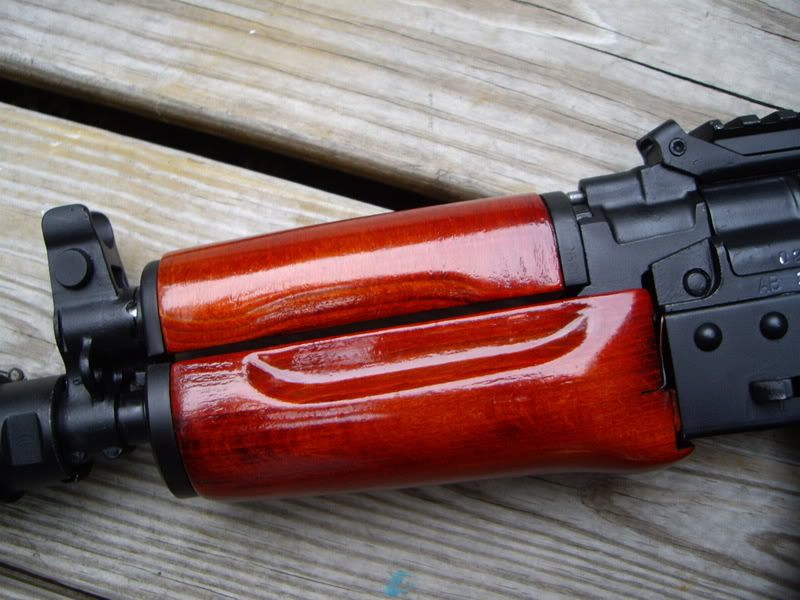 Cheers