Iranian Combat Gear & Militaria PRICES DROPPED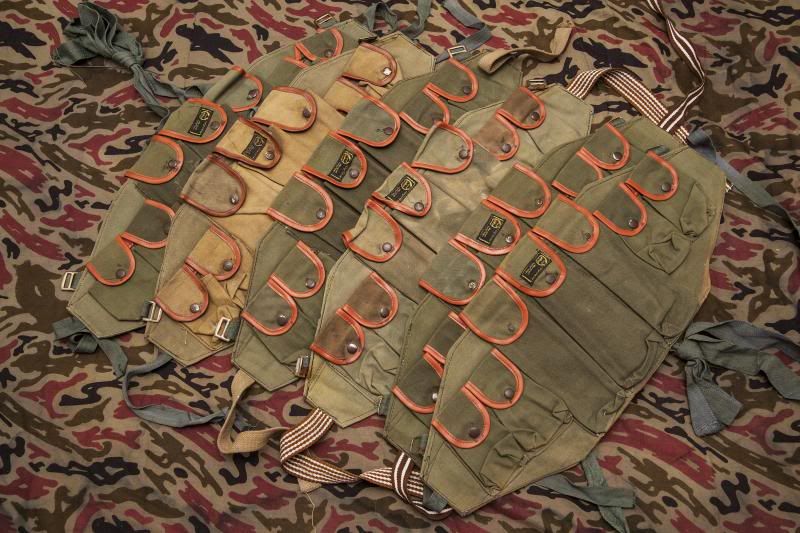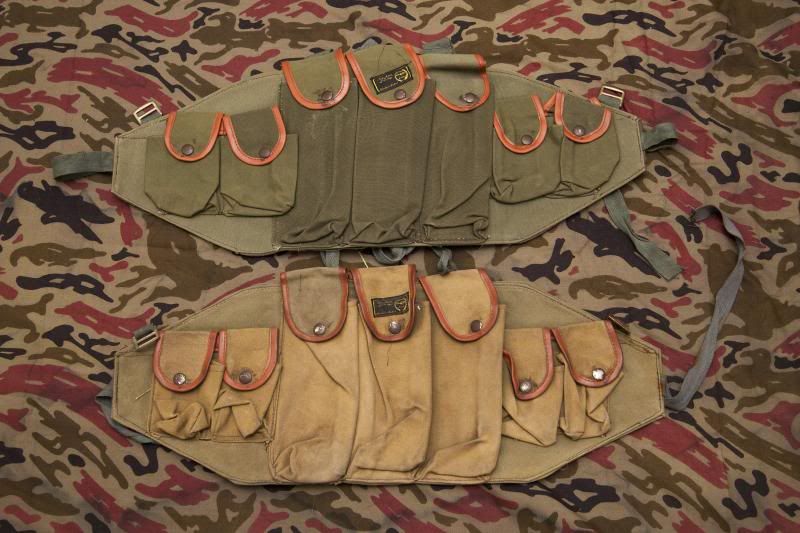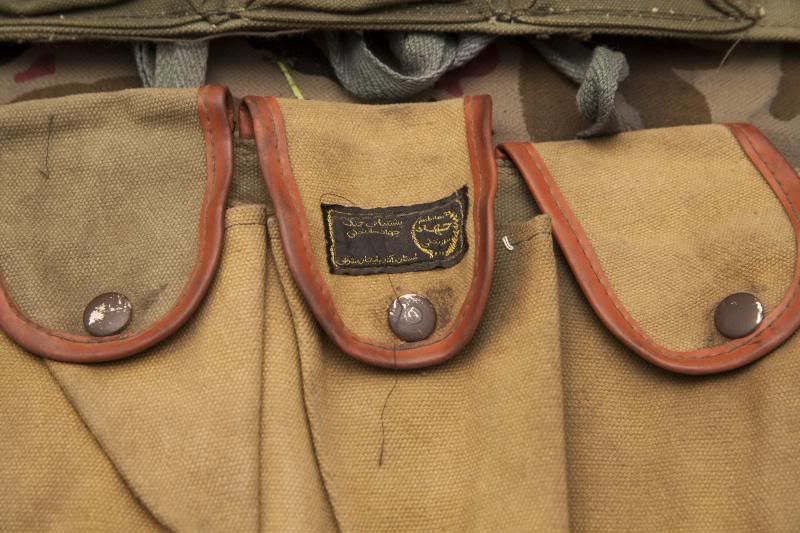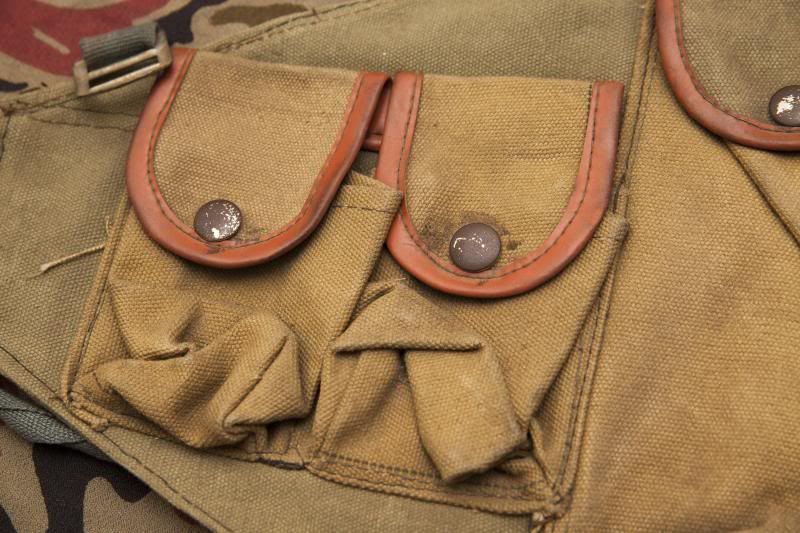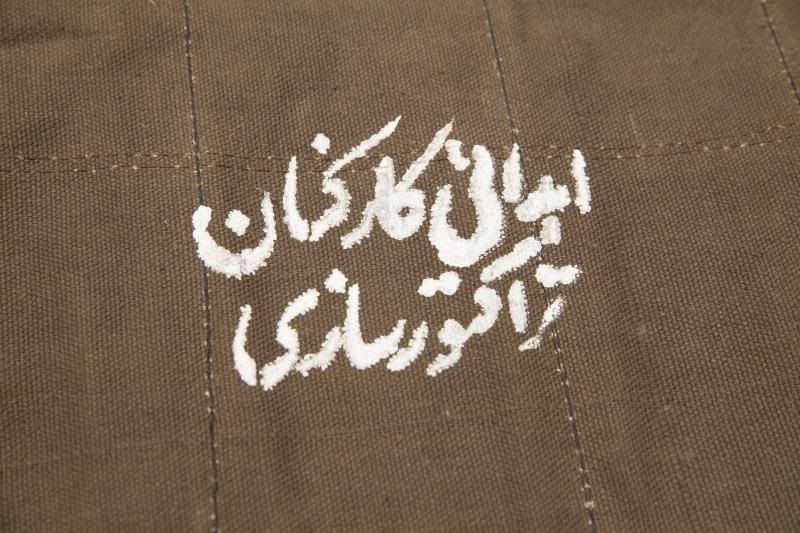 Iranian Iraq-Iran war AK chest rigs. I have never seen these available for sale anywhere on the net, and they were hard to come by and to purchase being a westerner. AFAIK these were exported to the PLO in Palestine and Hezbollah in Lebanon. Two variations, one issued and one new. These rigs were made at the 'Tractor Saz' factory in Iran. Guaranteed to be genuine. I have quite a few available. $150 each.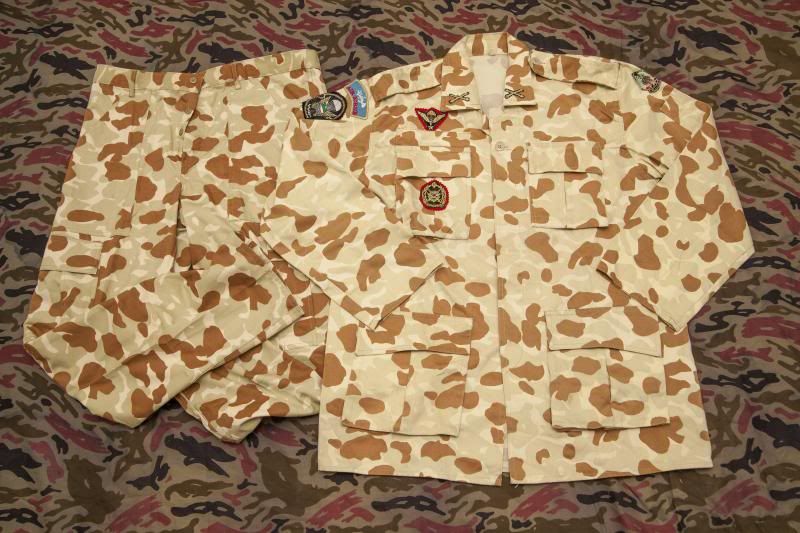 Old Issue Iranian Desert Paratroopers Uniform. Based off the old 60's duck hunter camo. $200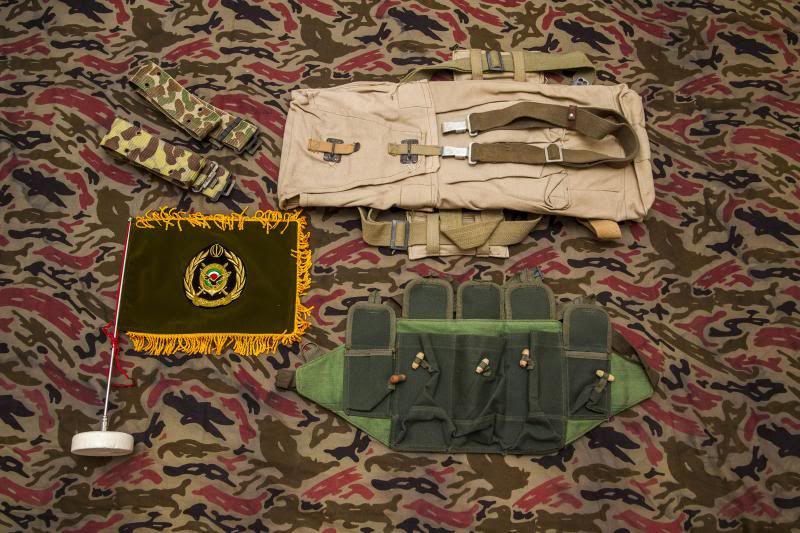 Iranian Army Alice Clip Belts. Woodland and Desert variety. $30 each.
New Iranian Made AK Chicom style chest rig. $110.
Iranian Army Desk Top Flag. Comes with stone base. Embroided Army Logo. $75 each. 3 available.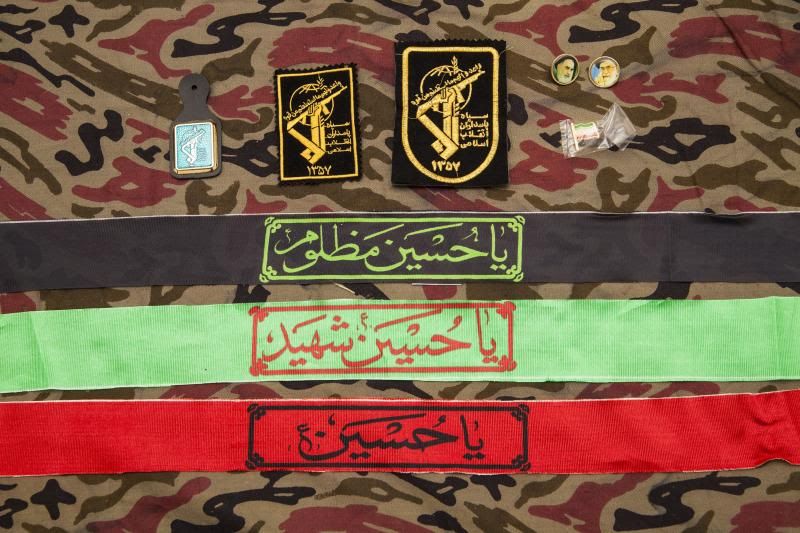 Iranian "Ya Hossein" Shi'ite Martyrdom Headbands. Commonly worn in the Iran-Iraq war and religious festivals. $15 each, different colors available.
Iranian Revolutionary Guard Badges. Large and small. $20 and $15. Lots available.
Blue Iranian Revolutionary Guard Badge. Metal. Affixes on breast pocket button. $30.
Iranian flag pin. $10 each.
I take PayPal or MO. Send me a PM if you're interested in buying.