Available for every major thread pattern for the AK, the NightBrake is specifically designed to provide recoil reduction and virtually eliminate muzzle rise. A total of eighteen ports distributed around the upper 270 degrees of the device help stabilize and reduce exiting gas pressure. There are no ports facing directly upwards to allow for an uninterrupted sight picture when firing, and the lower 90 degree arc has no ports to prevent a dust signature when fired.
The NightBrake will clear any projectile up to .30 caliber (0.311") safely and is discretely marked "MA" on the underside to denote it as a USA made 922r compliance part. Weighing only 2 ounces and only 1.875" in length, it is machined from 8620 steel bar stock, heat treated, and finished in a deep black oxide.
The Manticore Arms webstore takes all major credit cards, and has real time inventory- i.e. if you can put it in your cart, it is in stock! We typically ship within 24 hours of order placement, and we have a 30 day no questions asked return policy- if you don't care for the product for any reason, whether still in the packaging or mounted and used, return it for a full refund of the product price!
Feel free to contact us at 630-715-0334 or email us at
[email protected]
if you have any questions- email for fastest response!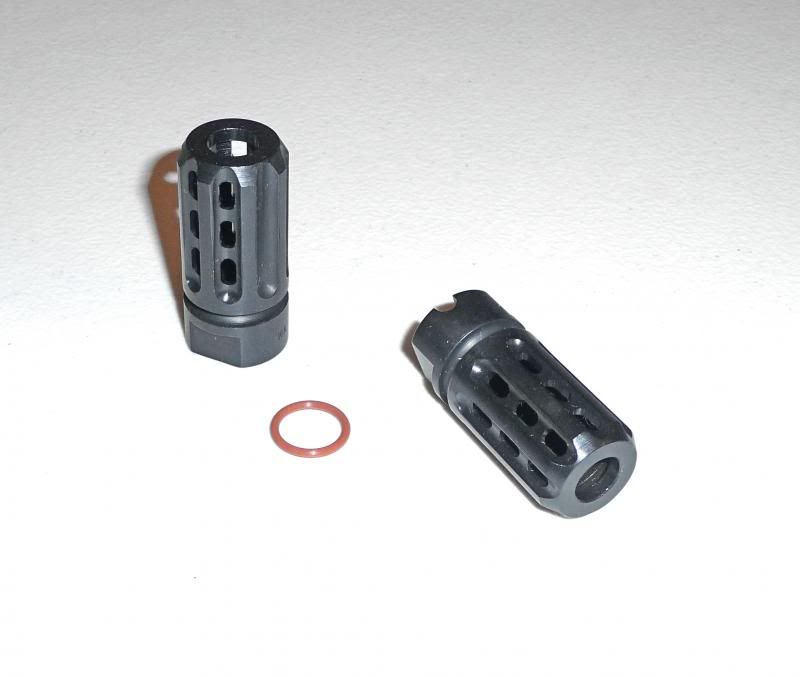 14x1L NightBrake $57.95
Click Here to Purchase 14x1L NightBrake
24mm NightBrake $49.95
Click Here to Purchase 24mm NightBrake
Yugo Krinkov NightBrake 26mm (for Yugo PAP's) $49.95
Click Here to Purchase Yugo Krinkov NightBrake
Yugo Krinkov Front Detent Kit $13.95
Click Here to Purchase Yugo Krinkov Front Detent Kit