Discussion Starter
·
#1
·
Got a screaming deal on this National Match MAK91, but had to look past the bubba. These are really sweet shooters, so I thought I would tear it apart and take some input on the un-bubbafying. Starting with the wood thumbhole stock that was altered and painted with black wrinkle, I began to take off the "ugly". The lower handguard was also black wrinkle painted as well as the top cover. The upper handguard is one of those hand blistering metal jobs welded to the gas tube. Rifle was stored in one of those hard cases with the egg crate foam, and for whatever reason the painted parts took on the checkerboard pattern from inside the case. My guess is the paint wasn't completely dry before putting it in the case, or it was stored in a very high temp, high humidity environment. At any rate it just added to the "ugly". After completely disassembling the rifle, and cleaning the black overspray from everything, I came to the conclusion that this rifle could be unfired. The hammer looks like it's been dry fired a few times, otherwise it's beautiful. There's still some cosmo in the corners!
The muzzle has been threaded 1/2x28, which limits the muzzle options, I might move the front sight back, cut and recrown the barrel, and thread it 14x1. For now the vortec looks OK.
I was hoping the top cover was painted over the original blueing and some thinner might bring it back, but after cleaning it off, the cover had been sanded.
So for starters I'm going to need a new chinese top cover and gas tube.
The receiver is a slant cut at the rear, which is a total bummer. I will have to decide on a non standard stock or weld up the back end and refinish the whole rifle, I can't really get into the IW stocks for the slant cut receivers. Some input would be welcome.
I cleaned the wrinkle paint off the lower handguard, and would you believe it, underneath is a really nice Russian laminated lower, (no finish after the stripper though).
Well, here's some pics.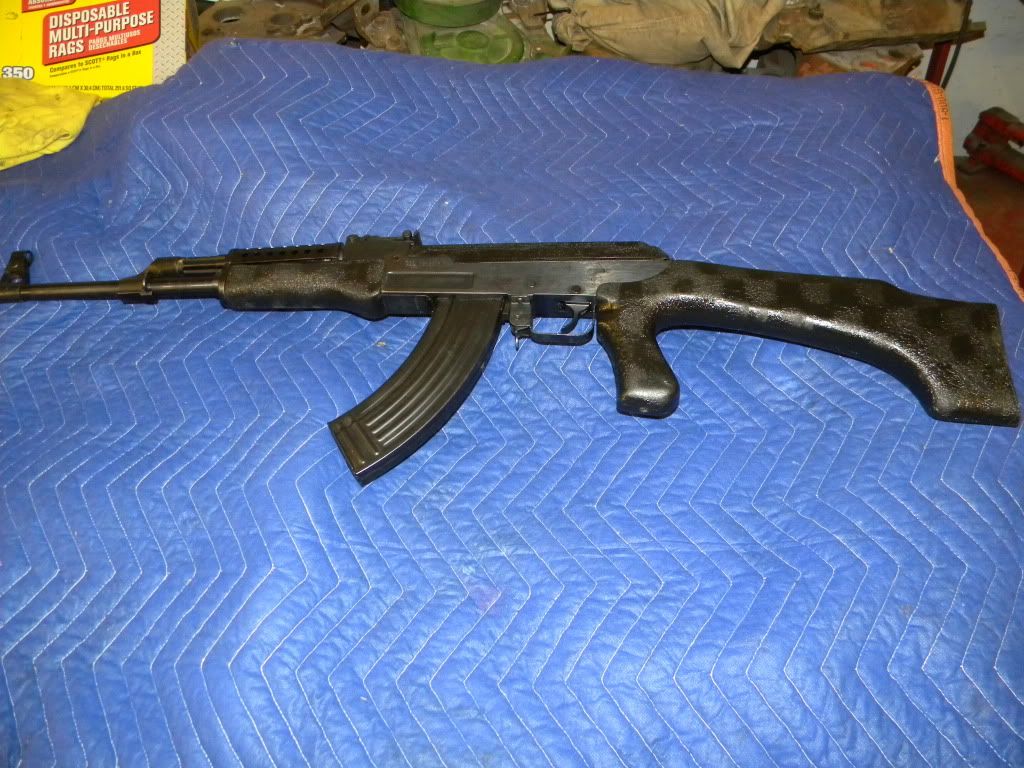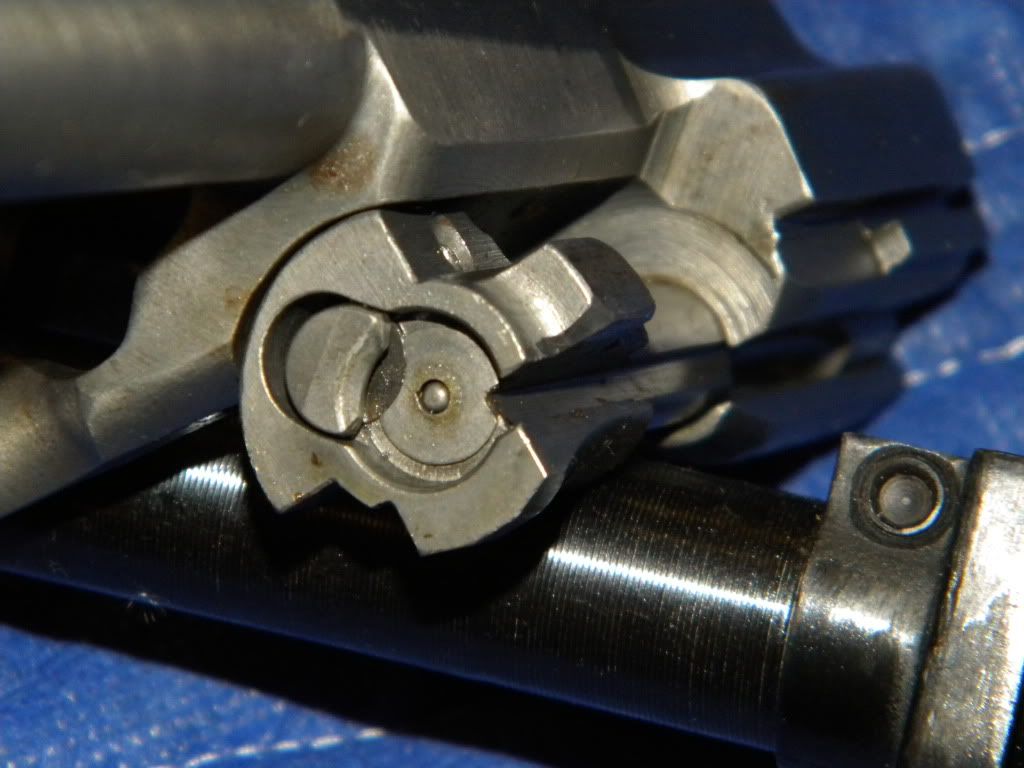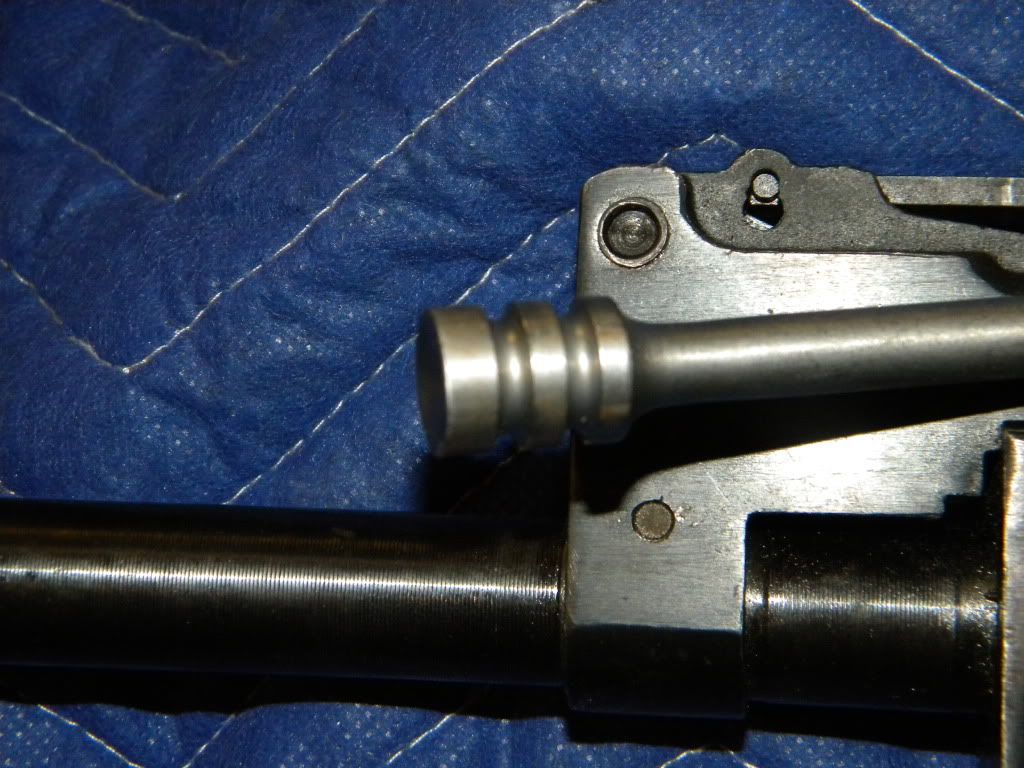 I want this to be a nice shooter for my son and I to take to the range, For the $300 I paid for it, I don't have to worry about trashing a collectible rifle. I do want it to look nice, so any input would be appreciated. Thanks.