Discussion Starter
·
#1
·
I've had request for information regarding the alterations needed to a M14 (milspec 20 round) magazine to allow it to function in a unaltered Saiga .308...so here are the results of my recent tinkering...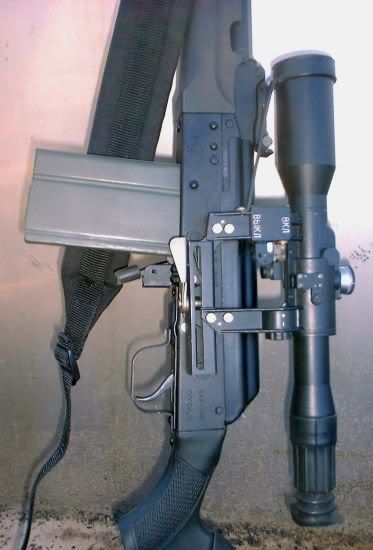 I need to credit a fella, a Tony Rumore of "Tromix", for the idea -evidently he is making up or intending to offer modified M14 mags for sale with the (hopeful) re-importation of the Saiga .308 rifles.
He has a pic of a prototype that clarified the "trick" for me...the "trick" is that the M14 mag, which is too wide at the front to enter the tapered mag well of the Saiga, can evidently be "peened" (some heat is a good idea here) at it's top front to taper enough to work.
He also showed the needed relief cut at the top front for the mag to clear the trunnion & trunnion rivets inside the mag well of the Saiga. It's profile is much the same as the top front of a standard Saiga mag.
The rest is pretty routine and straight forward:
The bottom of the M14 latch catch was built up with a mig welder & ground to approximate the profile of the stock Saiga mag catch...
The front of the mag needed to have a catch for the front to "hang" on the action -this was done buy use of the SQUARE hole that serves to latch the M14 mag in that action...this was cut down in the relief cut, a "prong" was left on each side, and, was turned down to provide the needed ledge for the Saiga (USE HEAT here or I'd suspect they BREAK OFF).
Lastly, a follower needs to be cut to fit the, now, tapered mag front.
As I was using a milspec mag shell only, I used a HK G3 follower & spring to do this.
The cut front of the follower had some epoxy putty used to fill in the underside of it for looks and to help it not upset -but I doubt it is required.
Finally, I'd note that a milspec M14 mag is hard & brittle -like "spring" steel. It will be prone to break before it bends...thus the need for heat. A aftermarket mag might be easier for most to work with.
The cuts were done with a Dremel with a fiber cut-off wheel. The heat was provided (just barely) via a propane torch.
I will provide some close up pics of the mag that may help clarify what was done.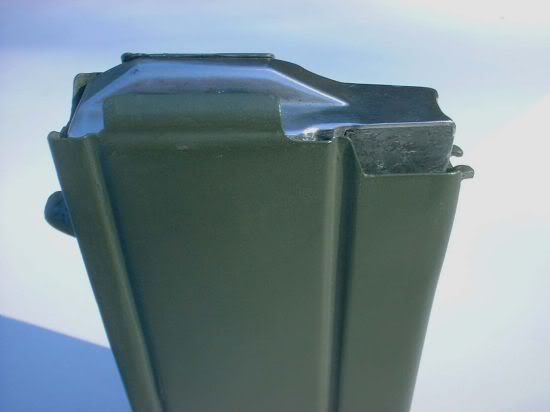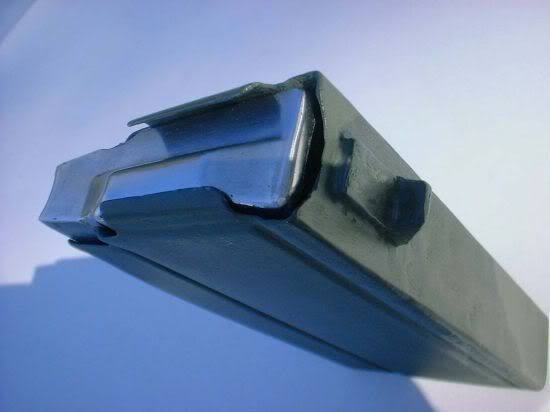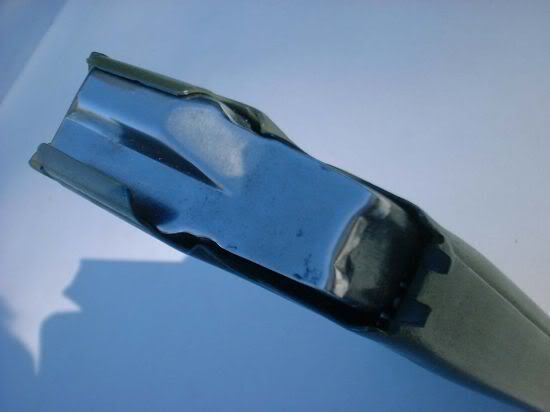 That's the procedure I used. Yes, it functions fine.
I need to note that this is pretty much for the advanced mag tweaker as some fabrication is needed.
Lollygagger :smile: