Discussion Starter
·
#1
·
Look who I hung out with a Wally World on Saturday!
I went to Walmart to pick up some food for dinner and I see this life size cutout of Gunny greeting me when I walk in the door.
I read the sign and Holy Shit it say's he is making a personal appearance at the store from 10:00 until 3:00. I look at my "watch" and it is 9:40 am.
Sooo I look around and lo and behold there goes Gunny walking down the aisle and heading out the front door with a body guard/handler.
Being the big fan that I am I followed them out the door and walked up to Gunny and said hello and asked his handler if he could take a picture for me.
So of course the handler got his finger in the way on the first shot, so I nicely asked him to take another.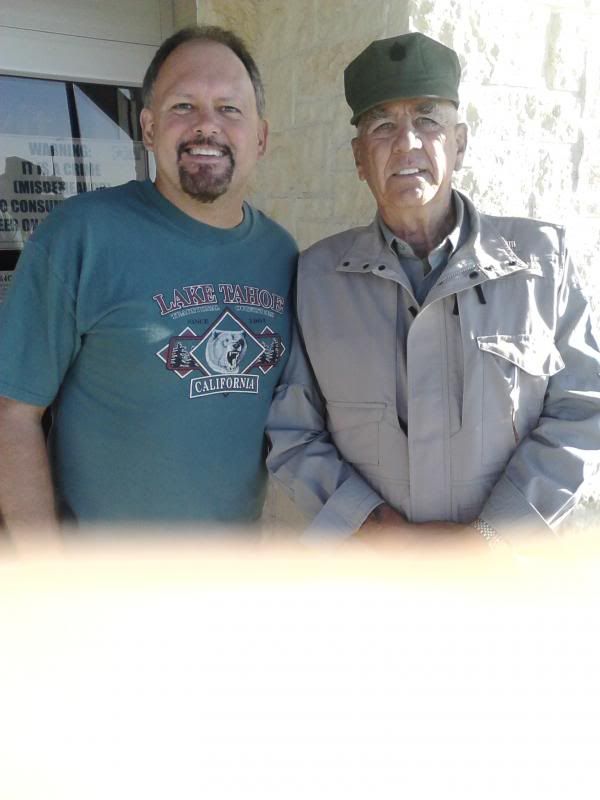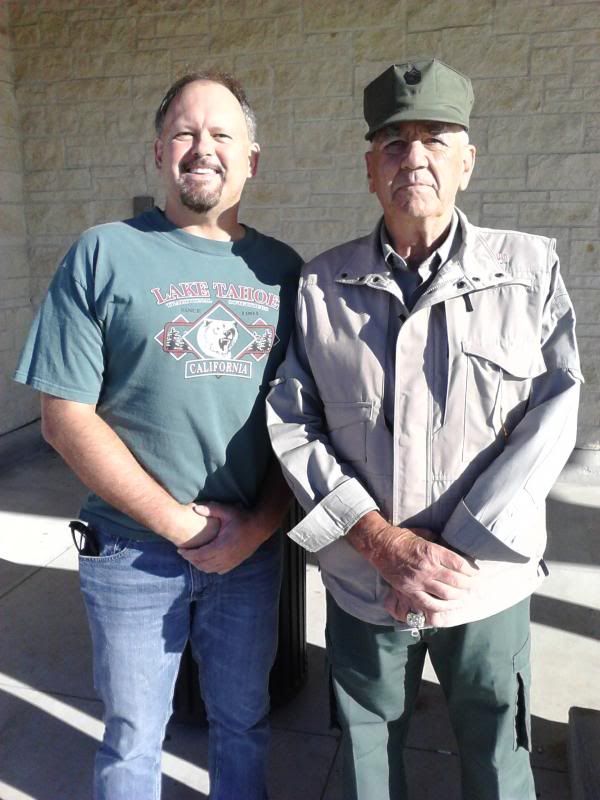 So then I head on back inside the store and get in line to have him autograph a few pictures for me and my son. I also got him to sign my Texas Hunting License.
Turns out that he was there promoting Sog products like Machetes and Knives and would inscribe any SOG product that you bought that day.
Turned out to be a fun day at Wally World......even if they were still out of 22 ammo.