Discussion Starter
·
#1
·
There have been several threads on the Forum regarding the 'Khyber Pass' rifles, however, it appears that a missing link has been located in Afghanistan and I thought I would post the info. Johno asked me to post this.
To summarize briefly, Bin Laden was filmed some time back shooting a 7.62 caliber AKM with a Russian 'style' side folding AKS74 stock. Several pictures emerged of Uzbek soldiers with this type of rifle and recently a Forum member from Uzbekistan stated that these rifles were 'most likely' built in Uzbekistan and were being used by a border police special unit of some sort. Then photographs turned up of modified RPK's with the same stock. There were all sorts of speculations as to the origin of the weapon, ie, one Russian arsenal or the other, Pakistani 'craftsmen', etc.
A friend, who is in Afghanistan, sent me pictures of two captured AK's. They are 'probable' (the trunnion markings look authentic) Russian AKM's that were restocked with a side folder by an anonymous Paki craftsman.
At any rate, here are some of the above mentioned pictures and the ones sent to me by my friend.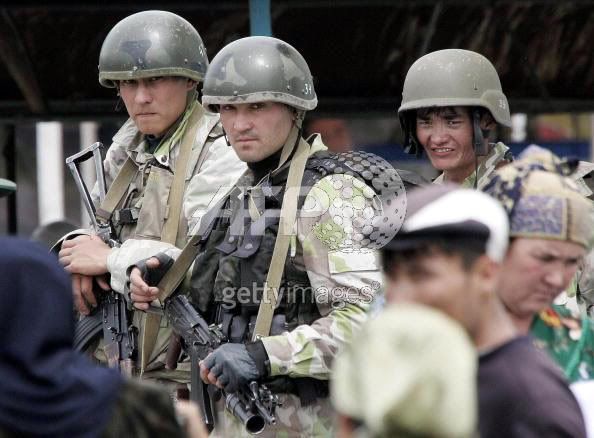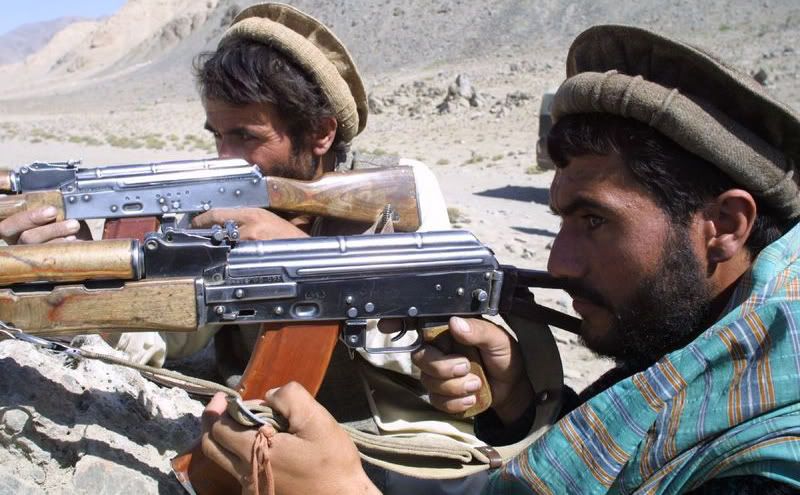 Conversions of Russian AKM's.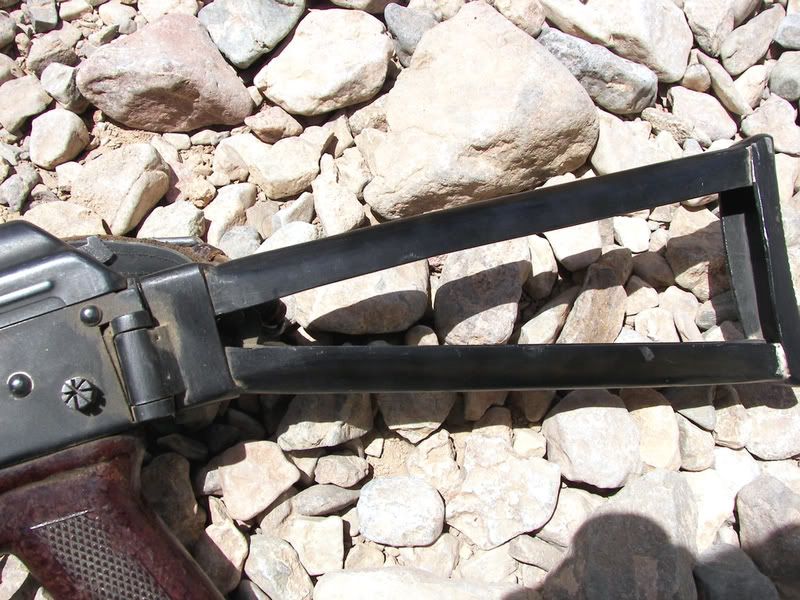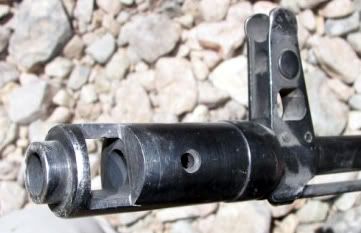 I found this photo recently of Taliban weapons. On the far right is an AKM with a side folding stock and a '74 style' break, a similar set up to the ones above.
Some more pictures and information from my friend of a captured Khyber Pass RPK, AKM, and 'Kalikov' conversions.

Molot marking and serial number ground and re-stamped.
Top cover with an odd slot.

The Afghans refer to shortened AK's as "Kalikov's. This was built from a Russian Type 2.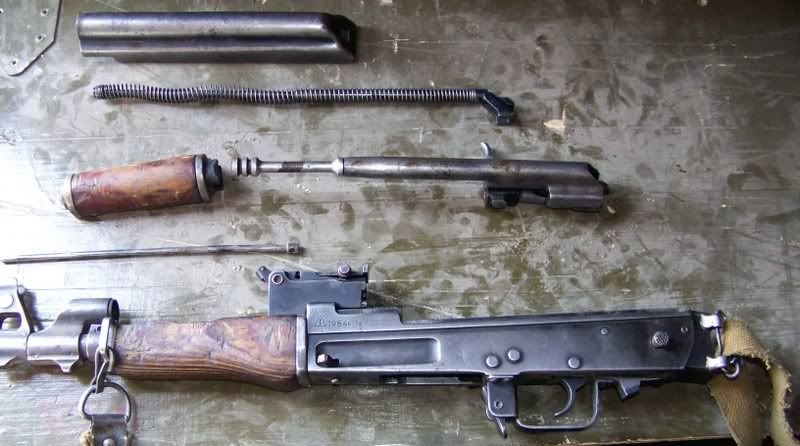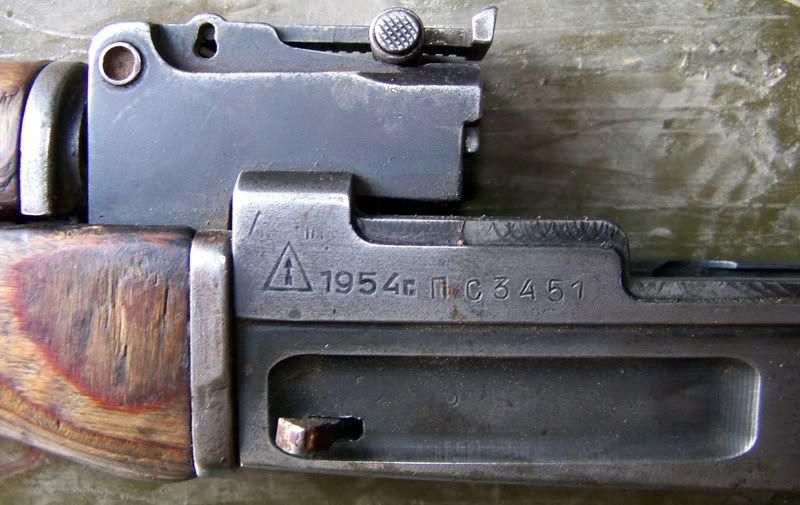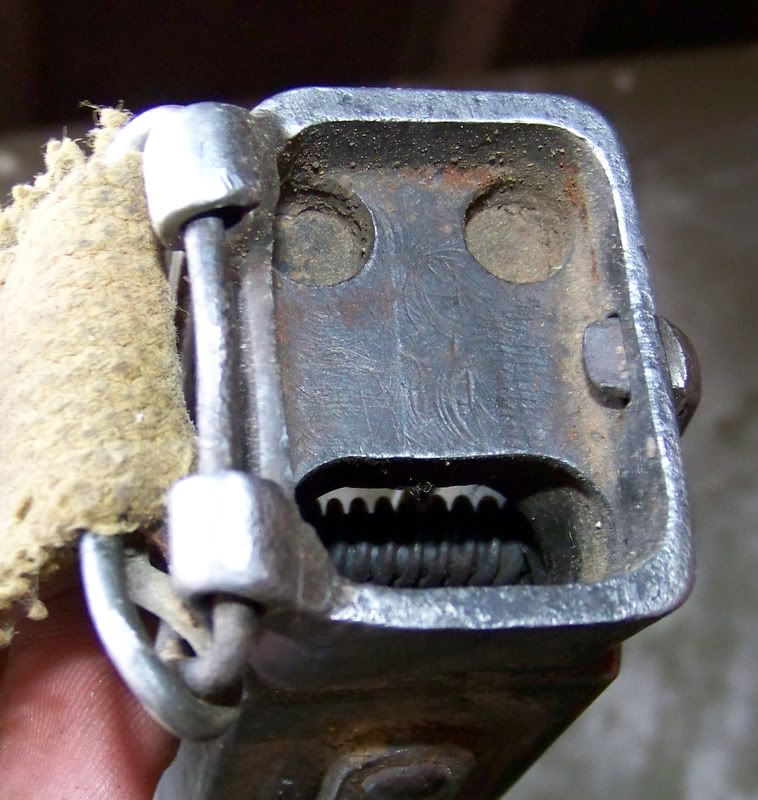 'Kalikov' converted from a Russian AKM.
Another AKM modification (note the rivet work and gas piston tube).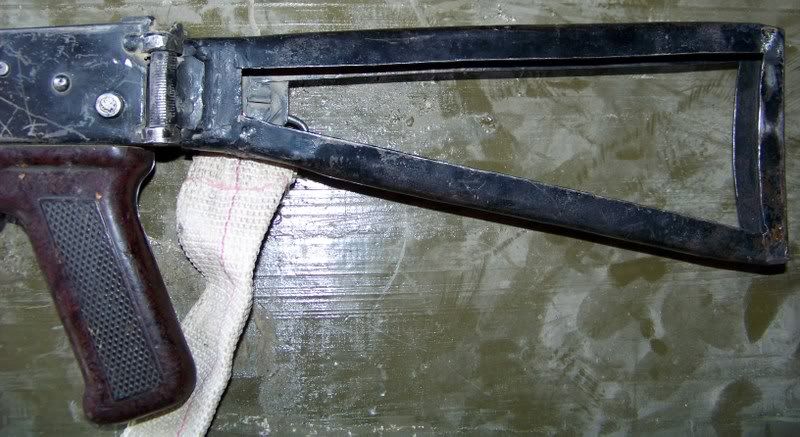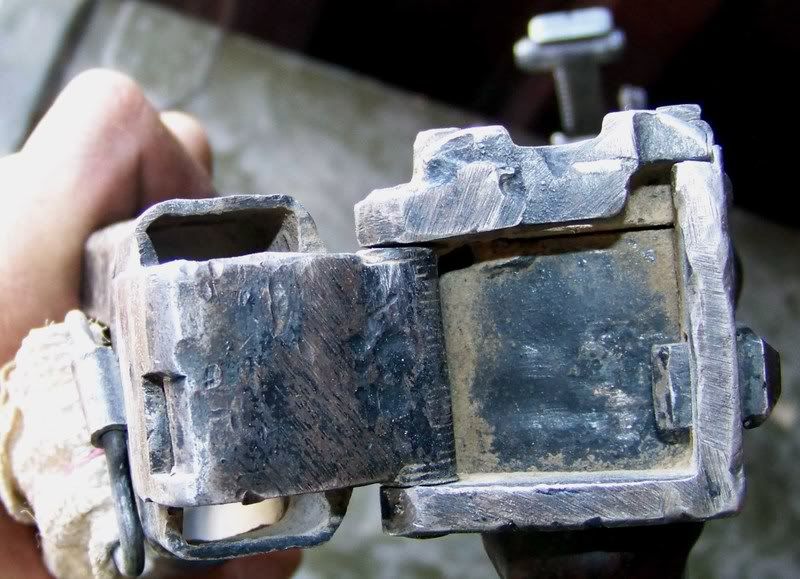 Sleeved barrel.
More quality side folding stock conversion on an AKM.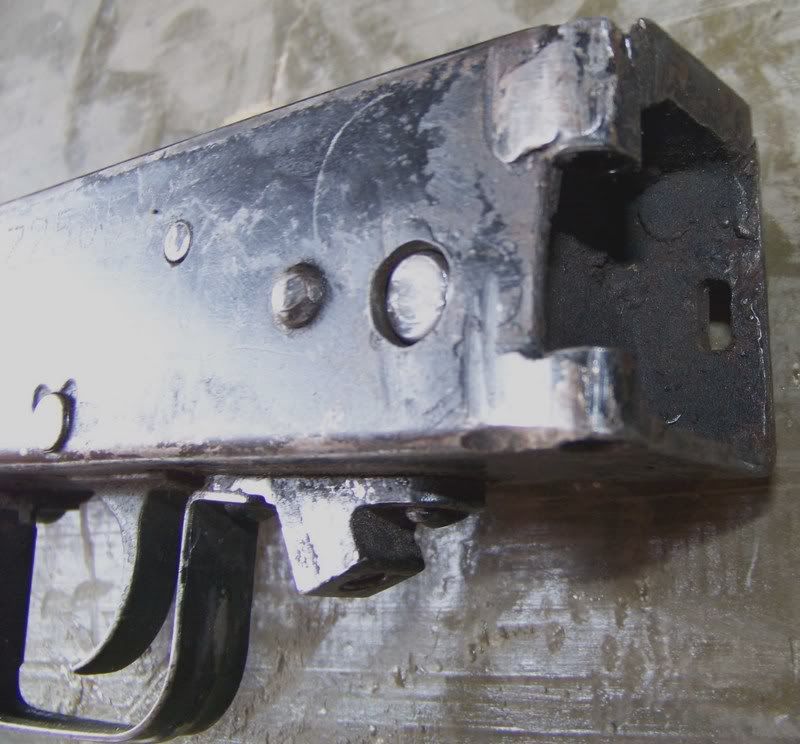 Another from Afghan, an '84 T-3 Krink?????