Discussion Starter
·
#1
·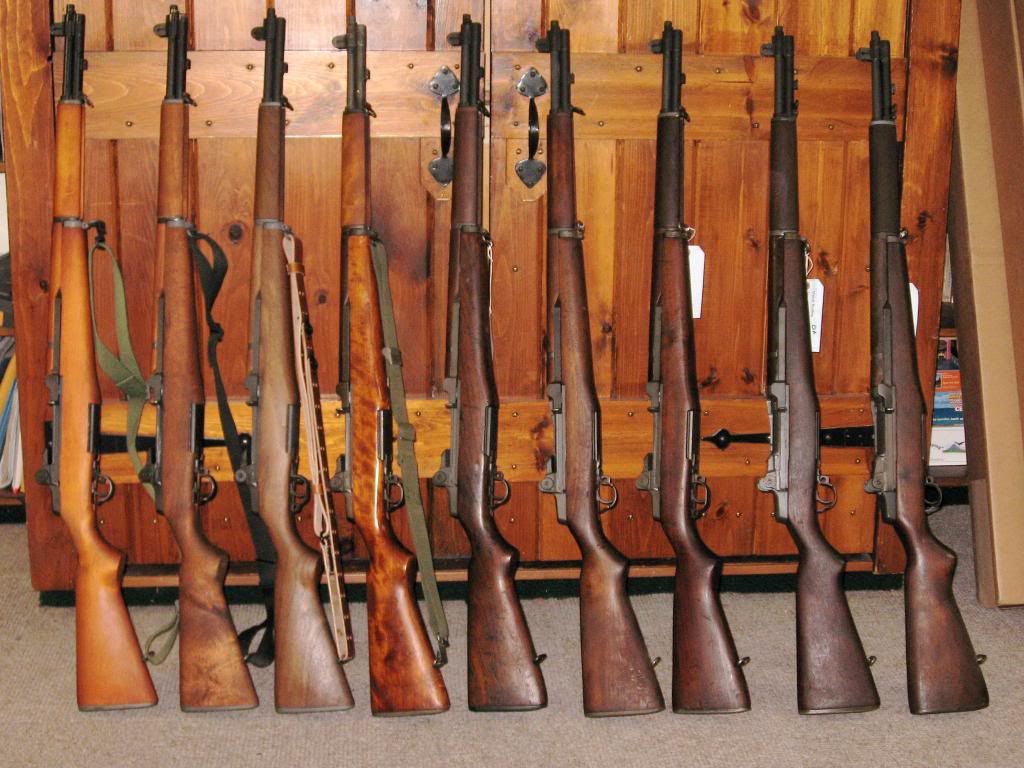 I realize this is an AK forum but....
I just unboxed a CMP order of 5 Garands. Above is the complete family portrait. The first two on the left are my H&R Service Grade Garands. The third rifle is a Special Grade Garand in .308 with a walnut stock and new barrel (my brother's rifle). The fourth rifle is a Springfield Armory Service Grade Garand, also belonging to my brother. The next five are the ones we just unboxed hours ago. They are all Springfield Armory Grands with original USGI stocks. Here's how they break down in terms of date of manufacture:
1. DEC 43
2. MAY 41 (my brother talked me out of this one)
3. 1952-54
4. JAN 42
5. APR 42 (he got this one as well)
Though the wood and butt plates are old and worn, everything else on these rifles looks new or very good used condition.
I am very pleased with the CMP. It took a little over 2 months to arrive. Each one cost $650 with shipping.
Thanks for bearing with me. I couldn't keep my mouth shut on this one!